What difference can a single dollar make?
I have a question for Andrena Curtis.
How much is a dollar?
It's a simple question that she has no problem answering.
A dollar is 100 pennies. Twenty nickels. Ten dimes. Four quarters. Or any combination of pennies, nickels, dimes and quarters that total 100 cents.
That question, and my next, are lead-ups to the question I'm really here to ask.
What is the value of a dollar to you?
"What do you mean?" she answers with her own questions. "A dollar is a dollar, right?"
I am talking to Curtis, a $10 (£8.80) an hour clothing processor at Goodwill retail store and donation center in Perry, Florida, and her co-worker, Kristina Smith. I want to know the real value of a dollar to workers and families who count and depend on every dollar they earn. So I pose a hypothetical question: if you received a dollar-an-hour pay increase, how would it affect your life?
Smith, who works part-time, 20 hours each week, wastes no time explaining the impact of the extra $16 she would bring home each week after taxes. "It means a little more gas in my tank and a little more food on my table. Any little bit helps."
Smith continues: "We're getting a dollar raise when the minimum wage goes up to $11, and I think it's about time. We work hard, and I didn't think it was fair that other people were making all this money, and the people who were working their butts off, like us, were getting the least amount of money. So I'm happy – it's about time."
In 2020, Florida voters passed Florida for a Fair Wage's constitutional amendment, which mandated raising the state's minimum wage from $8.65 an hour to $10 an hour in September 2021, with one dollar-an-hour increases annually until it reaches $15 in 2026. This year's increase from $10 to $11 went into effect 30 September.
But Curtis and Smith's excitement doesn't translate for everyone. For small business owners, like Dean Faulkenberry, who depend on minimum wage workers to keep the business in the black, it's hard to be excited about the possible demise of his business. Faulkenberry, the manager and owner of the Fair Store, predicts the annual dollar-an-hour wage increase to $15 in 2026 will be a dagger in the heart of the 97-year-old family-owned clothing retailer in downtown Perry.
"You're talking about a business that's been around for a long time and done things right to stay in business," he explains. "The Fair Store has survived regional malls. We survived Walmart. We survived Amazon and the internet. We've even survived hurricanes. But we may not survive this minimum wage increase."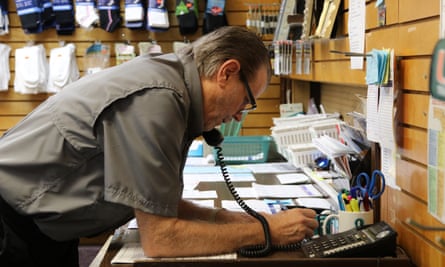 It seems the impact of a dollar more an hour minimum wage increase – a discernible gauge of the dollar's real value, depends on whether you're receiving it or paying it.
Five years ago Andrena Curtis clocked in for the first time at Goodwill's retail store. It was her first full-time job. Her job as a clothes processor is to sort through donated apparel, tag the salable items, then place them on hangers and racks inside the store. Today, she's hanging tagged shirts on the racks inside the store. She does this with a smile. She speaks to every customer who comes within speaking distance. Some she knows, some she doesn't. It's obvious that Curtis loves her job. She's content and happy here.
Curtis is the mother of a 31-year-old daughter and grandmother of five – four girls and a boy. She lives in a one-bedroom subsidized apartment in Perrytown Apartments, but she dreams of one day moving into a house with a fenced-in yard for her grandchildren to play in. When she moved into the apartment 11 years ago, the complex was named Tidewater Apartments, but the locals called it "the Projects". Some still do.
Currently, she adds $20 or $30 to one of her weekly checks to cover her $361 monthly rent. When her pay increases from $10 to $11 an hour, she will bring home approximately $32 more each week. Then, she won't have to add anything. A paycheck will cover her rent.
Curtis has been working to turn her dream of buying her first car into reality. In March 2020 and March 2021, she set aside part of her income tax return to purchase a car. She didn't want a monthly payment, so her plan was to save a few dollars every week from her paycheck and add it to her savings until she had enough for a car. By the end of each year, her savings had been depleted by expected and unexpected bills, school clothes for her grandchildren, holiday gifts and a birthday party or two. This year she did the same and set aside part of her tax return in March.
In October, Curtis, who has given herself a birthday party each of the past 10 years, will use the last of this year's car savings to give herself a 48th birthday party. She doesn't feel bad about spending the money on her party because she has a plan. Hypothetically speaking, she says she could start saving the extra $32 every week and put that with next year's tax return to buy a car. She's doubtful that will happen though.
These types of dreams are what Curtis calls life dreams – things she hopes to do or things she want to have at some point in her life. The dreams that drive her the most – those that make her get up, get dressed, and punch the time clock every morning – are the ones that move her daughter and five grandchildren closer to the life she envisions for them. A life with a future that doesn't mimic her own life, which included foster care and feeling left behind because of a learning disability. "I work to pay my bills and take care of my grandchildren," Curtis clarifies. "It helps that I love my job and learning new things. It helps that I love the people I work with and the company I work for. But don't get it twisted. I work to pay my bills and take care of my grandchildren."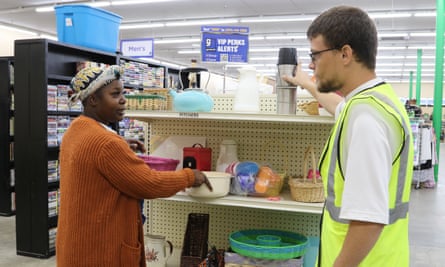 While one paycheck covers her rent, another paycheck usually covers her utility bills, which average $300 to $350 every month. Twice a year, during the summer months and during the winter months, she's usually eligible for utility assistance from local social services agencies.
A third paycheck covers bills like cable, which averages $120 each month, and her and her granddaughter's $100 to $125 cellphone bill. This paycheck also pays for grocery. The day I interviewed Curtis she told me she had just gotten a notice that she will receive a $3 raise on her food stamps – from $20 to $23 each month. She expects to become ineligible for food stamps when her pay goes up one dollar to $11 an hour.
Curtis uses her fourth paycheck for any unexpected expenses and to help her daughter, who she encouraged to return to school to become a certified phlebotomist. "I don't mind making some sacrifices to help my daughter out while she is in school because she'll be better able to take care of my grandchildren when she graduates," Curtis explains.
Curtis already has plans for the extra $32 she will bring home each week after taxes when the new minimum wage goes into effect. "I'm too ready for my dollar raise," Curtis adds, "I will bring home about $120 more every month. That will help with grocery since I'm probably going to lose my $23 food stamps. It will also pay for gymnastics class for my six-year-old granddaughter. She's been wanting to take gymnastics for a while. Who knows? This extra dollar might take her to the Olympics one day."
Goodwill, a non-profit job training and development organization, doesn't expect to reduce the hours or layoff any of its nine minimum-wage employees at the Perry retail store.
'This is going to be catastrophic to mom-and-pop businesses'
The Fair Store's days may be numbered.
The family-owned apparel store has been a fixture in downtown Perry since 1925. It survived the Depression, wartime economies, and the decline of downtowns in America's small towns during the 1970s and 1980s. The store, which sits across the street from the courthouse, managed to endure when the internet introduced the world to Amazon and allowed customers to shop online just like they would in a brick-and-mortar store.
Today, small businesses like the Fair Store are facing another threat – a mandate that increases Florida's minimum wage by one dollar an hour annually for four years. But this threat is different from the others, says store manager Dean Faulkenberry. For him, it's a "dagger in the heart" of small businesses.
"On September 30, we'll start paying a dollar more an hour, $11 an hour, to meet the minimum wage requirement. That's $2.35 more than what it was two years ago. A 25% increase in what we were paying for wages two years ago. The inflation we're experiencing in the state of Florida is fueled by the fact that businesses are paying 25% more in wages than what they were paying just two years ago. Right now, including myself, we have four part-time employees. Those four people are the people who will be affected by this. Margins in the retail industry are slim and if you increase the cost of wages by a one dollar each year for five years, there's no room for keeping your power on."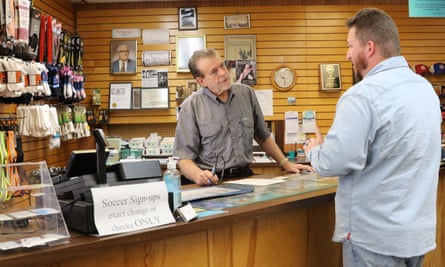 Faulkenberry is showing me around the store while a part-time clerk mans the store. The Fair Store survived by adapting, but its owners are not looking forward to the changes that the new minimum wage law will bring. When the store opened, and for most of its 97 years in business, it was primarily a clothing and shoes store. Today, the store's business is mostly driven by the area's work industry. The racks of men's suits, dress and casual clothes, shoes and tennis shoes have been replaced by safety-toe boots, medical uniforms and law enforcement accessories.
"The Glickmans understood their business," he says. "They knew how to treat their customers. And they knew when it was time to change things up." Faulkenberry should know. He's married to the store's owner, Marsha Doll, granddaughter of the store's founder.
"This is going to be catastrophic to mom-and-pop businesses," he tells me. "Most will have to let their employers go and let mom and pop – my wife and myself, run the store because we can't afford to hire anyone else. There will be so many businesses going out of business because they just can't afford it."
Faulkenberry's prediction has a better-than-good chance of coming true based on the findings of a 2020 study, Estimating the Impact of a $15 Minimum Wage in Florida, by economists David MacPherson and William Even. MacPherson and Even conservatively estimate that 158,000 jobs will be lost as a result of the state's new minimum wage law, with 32,727 of those jobs being in the retail industry. According to MacPherson, these jobs will be lost because employers in industries with narrow profit margins cannot offset the cost of the wage mandate through higher prices, so they are forced to reduce their workforce. "The people who benefit from this dollar-more wage increase are the ones who get the raise and don't get terminated," MacPherson states. "The people who lose are the ones who get terminated because the employer can no longer afford to pay them the higher wage."
Therein lies the problem for Faulkenberry.
"Some people say why don't you just raise your prices, pass it along to the consumer," he expounds. "You can't do that. Say I have a pair of boots out there and the suggested retail price is $200 based on the cost of the product and what the company thinks its retail price should be. Because wages are going to be substantially more, can I just make the price $250? No. People shop the internet, and the internet keeps everyone in sales pretty much honest. If I raised the price and somebody saw it later with the suggested retail price, they'd say I'm a rip-off. So, I can't arbitrarily raise the price of my products because wages go up. I have to eat that. There are slim margins in the retail industry. You either eat the extra cost of wages or go out of business."
In addition to wages, the profit margin from the sale of those boots and other items at the store has to cover expenses like shipping, utilities, insurance and store supplies. After these expenses are deducted from the profit margin, you're left with the net profit, hopefully a positive number. For Faulkenberry and the Fair Store, the biggest expense is the cost of goods sold or inventory cost, followed by payroll, utilities and insurance.
Faulkenberry believes the minimum wage was created for entry-level and part-time jobs for people entering the workforce with little to no experience, including high school and college students. "I don't think anyone expected minimum wage to be jobs for people to support families. This was supposed to be for entry-level jobs. If you need to make more money work, you can do it two ways – work your way up through the organization over time or get additional education."
No longer hypothetical
My hypothetical question about the impact of receiving a dollar-an-hour pay raise became reality on 30 September for Florida's minimum wage workers, like Curtis and Smith. Both saw the raise in their last two paychecks.
"I worked 30-some hours the first and the second week of October, but I brought home close to what I was bringing home for 40 hours because the minimum wage went up a dollar," Curtis said. "I was really happy about that, but now I'm ready to work a full 40-hour week to see what I bring home."
Reality became much grimmer for small business owners like Faulkenberry that day. Faulkenberry said his business will survive this dollar-an-hour wage increase but a dollar increase each year for the next three years may be the straw that breaks the camel's back.
"Raising the minimum wage by one dollar each year instead of raising it to $15 all at once eases the pain somewhat, but it still doesn't change the inevitable," Faulkenberry said. "This is going to be a catastrophe for small businesses."
Source: https://www.theguardian.com/us-news/2022/nov/08/what-difference-can-a-single-dollar-make
Evergrande halts share trading as woes mount for China property giant
Embattled Chinese property giant Evergrande has suspended share trading on the Hong Kong stock exchange only a month after it resumed trading after a 17-month suspension.
Trading in its two other units – the property services and electric vehicle groups – also stopped at 9am on Thursday, according to notices posted by the stock exchange.
The halt in trading comes a day after reports that the chair of Evergrande had been put under police surveillance. Hui Ka Yan, who founded Evergrande in 1996, was taken away earlier this month and is being monitored at a designated location, according to Bloomberg.
It is not clear why Hui might have been placed under residential surveillance, which falls short of a formal detention or police arrest and does not mean a criminal charge follows.
Evergrande had only resumed trading on 28 August after the company was suspended for 17 months for not publishing its financial results. Earlier this month, several employees of Evergrande's wealth management unit were arrested in Shenzhen on unspecified charges.
Two former executives were also reportedly detained recently. Pan Darong and Xia Haijun had resigned last year after it emerged that 13.4bn yuan (£1.5bn) of deposits had been used as security for third-party loans.
Earlier this week, Hengda Real Estate, Evergrande's primary unit in mainland China, missed principal and interest payments on a 4bn yuan bond. Hui resigned from his position as Hengda chair in 2021.
On Sunday, Evergrande said it was unable to issue new debt as Hengda was being investigated.
And on Friday it said meetings planned this week on a key debt restructuring plan would not take place, adding it was "necessary to reassess the terms" of the plan in order to suit the "objective situation and the demand of the creditors".
China's property sector is a key pillar of growth – along with construction, it accounts for about a quarter of GDP – and has experienced a dazzling boom in recent decades.
The massive debt accrued by the industry's biggest players has, however, been seen by Beijing in recent years as an unacceptable risk for the financial system and overall economic health.
Authorities have gradually tightened developers' access to credit since 2020 and a wave of defaults has followed – notably that of Evergrande.
Another Chinese property giant, Country Garden, narrowly avoided default in recent months, after reporting a record loss and debts of more than $150bn.
Agence France-Presse contributed to this report
Musk ditches X's election integrity team ahead of key votes around world
Elon Musk, owner of X, has confirmed he has ditched his team working to prevent disruption to elections, just days after the EU announced the platform, formerly known as Twitter, had the highest proportion of disinformation in three European countries.
Ahead of 70 elections around the globe in the coming year, the controversial businessman confirmed on X: "Oh you mean the 'Election Integrity' Team that was undermining election integrity? Yeah, they're gone."
According to reports, several staff working out of the Dublin office including the co-lead of election disinformation team, Aaron Rodericks, have left the company.
Overnight Musk appeared to give his first reaction to EU claims that X had the highest ratio of disinformation of the large social media platforms with a picture of three penguins bearing the logos of Facebook, Instagram, TikTok and YouTube saluting another penguin bearing the X logo.
Rodericks had recently secured an injunction against the company restraining the company from taking disciplinary action after he had posted information about the company's recruitment of staff for his team on his personal account.
He claimed the company did nothing after he had been subjected to a barrage of abuse from people who accused him of trying to suppress freedom of speech on X.
Last month he posted an advert on LinkedIn for eight new roles revealing he was seeking people with a "passion for protecting the integrity of elections and civic events, X is certainly at the centre of the conversation".
Sweeping new laws came into force in August, compelling social media platforms to remove fake accounts, disinformation and hate speech, with X rivals Facebook, TikTok, Instagram, Google and Microsoft all taking action and reporting back to the EU.
While Twitter quit the code of practice designed by the EU to help the companies comply with the new laws, Musk promised earlier this year he would comply with the rules.
Concerns over the platform's approach to content moderation under Musk's leadership have triggered an advertising boycott of the company, which relies on ads for the majority of its income.
Musk has admitted that advertising revenues have fallen by about 60% since he bought the business last year and has blamed anti-hate speech campaign groups for the decline. He is suing the Center for Countering Digital Hate over its coverage of X and has also threatened to sue the Anti-Defamation League, which has raised concerns about antisemitic content on the platform.
Farhad Divecha, managing director of London-based digital marketing agency Accuracast, said: "The fact that Elon Musk seems to have disbanded the team that deals with election integrity sends a clear signal that preventing disinformation or maintaining a level of integrity isn't a priority for X. This is one more factor adding to the concerns about brand safety, or ensuring brands aren't associated with objectionable content."
The company was approached for comment.
Trump's business empire could collapse 'like falling dominoes' after ruling
Donald Trump's real estate empire could collapse "like falling dominoes", experts believe, following a New York judge's ruling that the former president's business fortune was built on rampant fraud and blatant lies.
According to Michael Cohen, his former attorney and fixer, Trump is already effectively "out of business" in New York after Judge Arthur Engoron on Tuesday rescinded the licenses of the Trump Organization and other companies owned by Trump and his adult sons, Eric and Don Jr.
"Those companies will end up being liquidated … the judge has already determined that the fraud existed," Cohen told CNN, hailing Engoron's pretrial ruling in a civil case brought by Letitia James, the New York attorney general.
On Wednesday morning, in a confrontational post on his Truth Social website that branded the judge a "political hack", Trump said Engoron "must be stopped".
At a hearing on Wednesday afternoon, Trump's legal team asked Engoron if his ruling meant Trump's assets and businesses must be sold, or if they could continue to operate under receivership.
Engoron said he would address the issue at the non-jury trial beginning on 2 October, and extended to 30 days his original 10-day deadline for both parties to suggest names to act as receivers for the various companies.
The lawyers have said they will appeal the rescinding of the licenses, the appointment of receivers, and Engoron's assertion that Trump and executives lived in a "fantasy world" of routinely, repeatedly and illegally overvaluing property values and his personal net worth to gain favorable loan terms and reduced insurance premiums.
But if the appeals are unsuccessful, the collapse of the Trump empire, upon which the former reality TV host staked his reputation as a successful business tycoon, could be imminent.
It would probably start with the sale of Trump's most prestigious real estate assets, experts say, including Trump Tower in New York, golf courses and resorts around the US, and possibly his prized Mar-a-Lago club in Florida, if it is determined to be a business operation instead of his primary residential home.
In his post on Wednesday, Trump decried the judge's $18m valuation of Mar-a-Lago, claiming it was worth "100 times more than he values it".
William Black, a white-collar criminologist, corporate fraud investigator and distinguished scholar in residence for financial regulation at the University of Minnesota law school, said: "In finance, once the dominoes start falling, it becomes basically impossible to save it.
"These properties are even more damaged goods today because of the success in demonstrating they are massively overvalued. The most likely thing, if you get an honest agent or receiver, they're going to sell the properties at a loss. And when you've got a whole bunch of properties, with the first one you just desperately need to get some action and that gets discounted the most."
Black, who helped expose congressional wrongdoing in the Lincoln Savings and Loans scandal of the 1980s, in which the financier Charles Keating inflated his company's worth to bilk taxpayers for billions, called Engoron's ruling "devastating". He believes Trump insiders and employees would have incentive to come forward with more information if he loses his wealth and influence.
"What we experienced in the Savings and Loan debacle, we would put in an honest manager and employees would start coming to that person over time and say, 'You know, you really ought to look at this,'" Black said.
"Trump is monumentally, stupidly greedy in that he isn't actually paying for a number of key lieutenants in terms of their legal needs, and they're facing financial collapse of their own, [such as] the Rudy Giulianis of this world. But a lot of folks can sink Trump.
"Having this ability to control all these assets, even if they're massively overvalued, meant hope springs eternal among the Trump folks that he can use that money and influence to help them, but if Trump instead ends up bereft of control over the overwhelming bulk of his assets, and has lots of liabilities, sugar daddy goes away."
Engoron's independent court-appointed monitor for the Trump Organization, the retired federal judge Barbara Jones, reported last month she had identified inconsistency and incompleteness in financial disclosures.
Others also see the writing on the wall.
"Donald Trump is no longer in business," David Cay Johnston, author of the Trump-themed book The Big Cheat, wrote in DC Report.
"Barring a highly unlikely reversal by an appeals court, Trump's business assets eventually will be liquidated since he cannot operate them without a business license. The various properties are likely to be sold at fire sale prices and certainly not for top dollar when liquidation begins, probably after all appeals are exhausted.
"I give Trump's chances of prevailing on appeal at somewhere between zero and nothing except perhaps on some minor procedural point, which you can be sure Trump will describe as complete vindication."
Joyce Vance, a retired US attorney and University of Alabama law school professor, called Engoron's ruling "justice".
"This is New York's corporate death penalty, applied to Trump because of years of misconduct," she wrote on X, formerly Twitter.
Black said Trump's downfall would be self-inflicted.
"The key to these frauds is not genius, it's audacity, but Trump never wanted to do it himself, he's too lazy, right?" he said.
"And now he doesn't control the people who have to actually do the deals. So they're now forced into thousands of discussions, first with this judge, now this receiver, and that can't work.
"You won't be able to do the scams, and you won't be able to do things quickly, either. That means a domino effect in credit failings and bankruptcies. As people start taking action against your properties, the liquidity you're boasting isn't going to be there and you're going to get a bankruptcy."