Warnock's former church repeatedly hosted antisemitic, Black supremacist professor
Sen. Raphael Warnock, D-Ga., worked as a youth and assistant pastor of a church for a decade while it repeatedly hosted a former New York City professor who was ousted over antisemitic and Black supremacist teachings.
From 1991 to 2001, Warnock served as youth pastor for six years and then assistant pastor for four years under Rev. Calvin O. Butts at Abyssinian Baptist Church in New York City, several years before he went on to lead the same Atlanta church where Dr. Martin Luther King, Jr. was a pastor. 
From 1991 to 1998, Butts' Abyssinian church hosted Leonard Jeffries as a speaker at least three times.
Leonard Jeffries is the uncle of Democratic Rep. Hakeem Jeffries, who is poised to succeed Nancy Pelosi as the next Democratic leader in the House. The congressman said in 2013 that he remained close with his uncle but disagreed with his theories.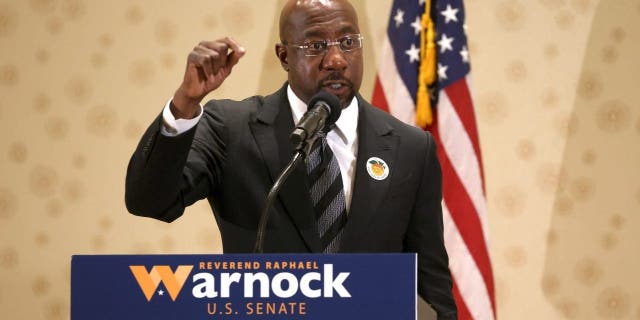 WARNOCK PRAISED FARRAKHAN'S NATION OF ISLAM AS 'IMPORTANT' IN 2013 SPEECH
At the time of his first appearance at the Abyssinian church in 1991, Leonard Jeffries was embroiled in a legal battle to retain his position as the Black studies department chair at City University of New York (CUNY). He was ultimately removed from his position after a years-long dispute over racist and antisemitic remarks, including blaming Jewish people for the transatlantic slave trade and supporting Black supremacist ideals, like the theory that higher melanin levels make Black people inherently superior to White people.
Leonard spoke about the CUNY controversy during an October 1991 speech at Abyssinian Baptist Church after a student reporter with The Harvard Crimson alleged the professor had slammed the outlet as a "Jewish newspaper" during their interview, threatened the reporter's life and had a bodyguard physically seize the audio recording of the interview, The New York Times reported at the time.
GEORGIA SENATE WARNOCK WAS YOUTH PASTOR OF CHURCH THAT HOSTED, PRAISED FIDEL CASTRO IN 1995
Leonard reportedly told the church congregation that he sat down with the student reporter with the intention to discuss multicultural education issues, not the antisemitism controversy, and he did not deny the reporter's accusations.
While Warnock began working at Abyssinian in 1991 after graduating from Morehouse College earlier that same year, it is unclear if he was working at the church at the time of Leonard's October speech.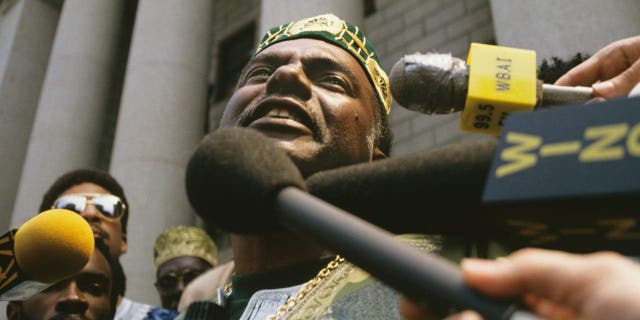 Also in 1991, the American Jewish Committee (AJC) released a report on Leonard "and the Antisemitic Branch of the Afrocentrism Movement," highlighting several of the now-former professor's comments on White people and Jews.
The AJC report said Leonard "preaches Jew-hatred like a religion" and claimed he organized a 1990 conference for Black teachers that featured Black nationalist and antisemitic rhetoric and reading materials. 
In July 1991, three months before his first Abyssinian speech, Leonard claimed the portrayal of Black people in movies was "a conspiracy, planned and plotted and programmed out of Hollywood, where people called Greenberg and Weisberg and Trigliani and what not," the AJC report said.
The report also noted Leonard's racially charged rhetoric "teaching that blacks are racially superior to whites" and his references to Black people as "sun people" due to "more melanin in their skin than whites, whom he calls 'ice people.'"
Jeffries appeared at the Abyssinian church again in February 1992, giving a speech about systemic racism and White-on-Black crime after a White police officer was acquitted in the shooting death of Black teenager Phillip Pannell, Newsday reported at the time.
"Black people are under siege," Jeffries was quoted as saying.
Abyssinian hosted Jeffries for a third time in July 1998, when he and his wife, Rosalind, performed the libation marking the passing of Black historian John Hendrik Clarke, The New York Beacon reported at the time.
In 2017, the left-leaning group the Anti-Defamation League (ADL), dubbed Jeffries an "anti-Semitic" speaker in a report covering antisemitism on college campuses.
"Leonard Jeffries, the former head of the Black Studies Department at the City College of CUNY, and a professor there since 1972, has espoused racist and anti-Semitic views and theories since at least the early 1980s, when his comments – made while he was department head – began to attract public attention," the ADL wrote.
"In the spring of 1988, a white student wrote an account in the student newspaper of his experiences in Jeffries' class, Black Studies 101," the ADL continued. "The student recounted numerous times when Jeffries constructed large parts of his class around anti-white arguments."
The ADL also noted the 1990 New York Times article that "reported that in an April 1990 class on African heritage, Jeffries said that 'rich Jews who financed the development of Europe also financed the slave trade,' and that 'the Jewish Holocaust is raised as the only Holocaust.'"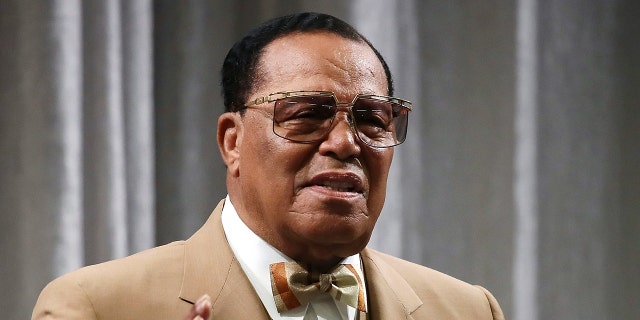 Leonard Jeffries' rhetoric about Jewish people continued after his Harvard appearance as well. In 1994, he was quoted by The New York Times as comparing Jewish White people to "skunks" who "stunk up everything." Prior to a February 2012 keynote speech in Chicago from notorious antisemitic preacher Louis Farrakhan, Leonard was quoted as saying during a discussion panel, "The evil genius of the Jewish community was to put together their powers to make business their religion and make it part of their culture."
Butts, who led the Abyssinian church while Warnock worked there, defended Leonard and slammed CUNY in 1992 for removing the professor as chairman, saying "We don't need an ivory tower academition. We need a scholar-activist like Dr. Jeffries."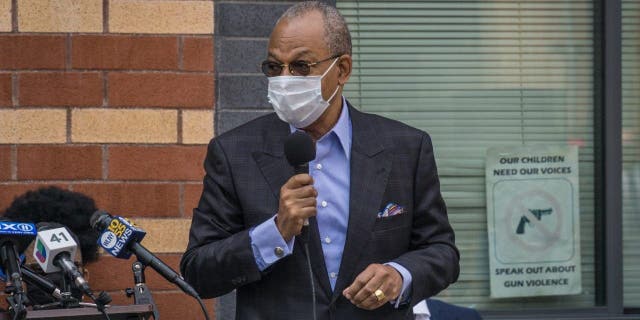 Butts later came under fire in 1995 after his church hosted Cuban dictator Fidel Castro as a speaker and Butts appeared to praise him, prompting chants of "Fidel! Fidel! Fidel!" from the audience. 
Butts defended the decision to invite Castro, arguing it was "in our tradition to welcome those who are visionary, who are revolutionary, and who seek the freedom of all of the people around the world."
Butts also refused to condemn Farrakhan for calling Judaism a "gutter religion" in 1986, causing members of the New York Philharmonic orchestra to boycott the Abyssinian church.
Butts, who died in October of this year at age 73, once described Warnock as "one of the brightest and most intelligent and academically prepared young clergymen in the country."
After his death, Warnock described Butts as his mentor.
"Calvin Butts taught me so many things," Warnock said last month. "Calvin Butts taught me how to take my ministry to the streets. The work of the Lord doesn't stop at the church door. That's where it starts. His pulpit was the public square."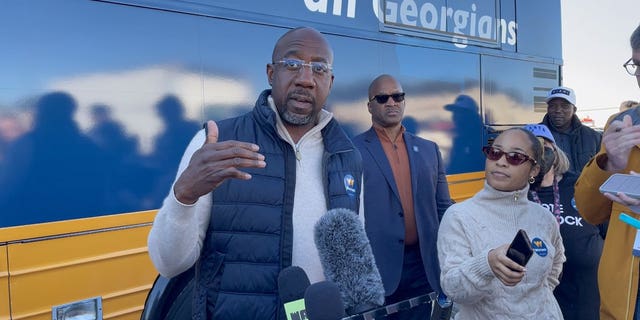 Warnock has come under fire for his own praise of Farrakhan, who has called Jews "wicked," "satanic" and has compared them to "termites."
During a 2013 speech, Warnock praised Farrakhan's Nation of Islam as an "important" voice for Black Americans. 
"Its voice has been important for the development of Black theology," Warnock said at the time, referring to an ideology developed by Black preachers during the Civil Rights era to combat White supremacy within Christianity. 
"It was the Black Muslims who challenged Black preachers and said, 'you're promulgating … the White man's religion. That's a slave religion. You're telling people to focus on heaven, meanwhile, they're catching hell,'" Warnock said. 
CLICK HERE TO GET THE FOX NEWS APP
The reverend said the Nation of Islam was necessary to "put a fire" under Black preachers and keep them "honest" about the message coming from their pulpits. 
Warnock, who is nearing his runoff election against Republican Herschel Walker in Georgia on Dec. 6, did not respond to Fox News Digital's request for comment.
Fox News' Houston Keene and Bradford Betz contributed to this report.
Source: https://www.foxnews.com/politics/warnocks-former-church-repeatedly-hosted-anti-semitic-professor
Arizona governor steps down in short absence as state treasurer temporarily fulfills role
On Wednesday evening, the Arizona treasurer announced that she would serve as acting governor beginning later that evening until mid-morning Thursday, amid a short absence from Gov. Katie Hobbs.
In a press release on X, formerly known as Twitter, Arizona Treasurer Kimberly Yee announced her brief tenure as acting governor, saying that she is "pleased to step in this role."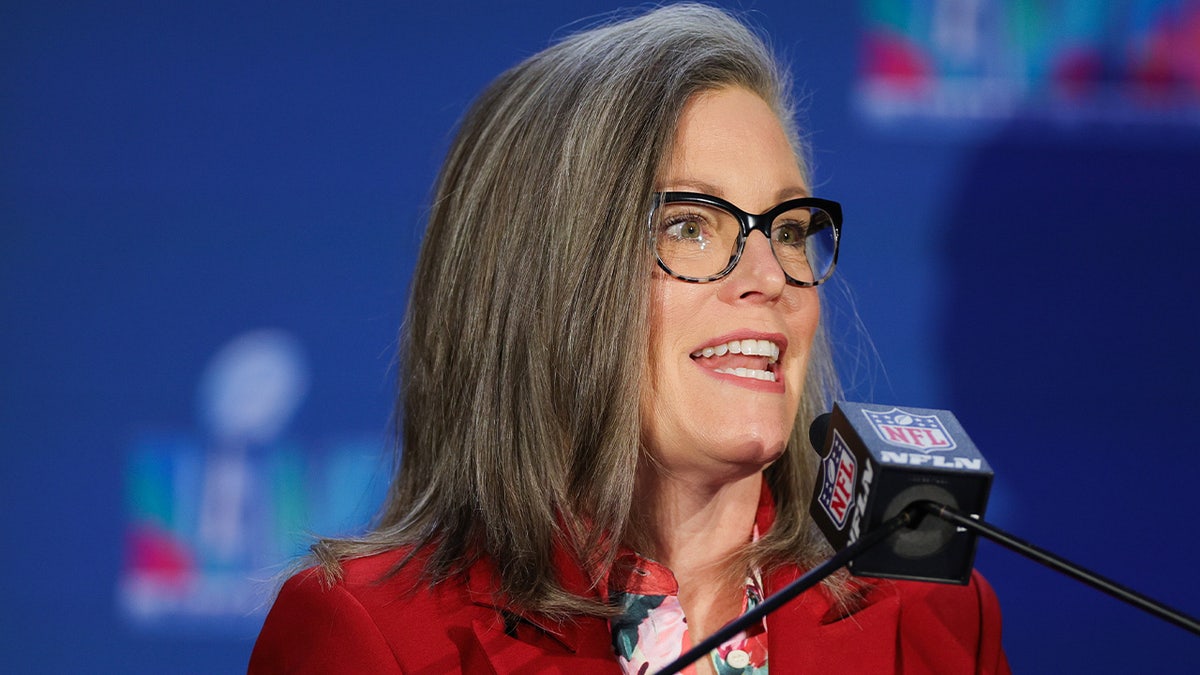 The Republican state treasurer noted that during her less than 24 hours as acting governor she would refrain from confirming the 13 agencies that still hold vacancies and wait for the Democratic governor to fill them upon her return.
"While I am pleased to step in this role, I will refrain from naming directors to the 13 agencies that currently have vacancies and will not call the Arizona Legislature into session to confirm them," Yee said in an X post. "That being said, I do hope when the Governor returns to Arizona, she will promptly name qualified directors to these important state agencies."
GOP, DEMS TEAM UP TO RIP 'DELUSIONAL' SINEMA OVER 'PLAN' TO SWIPE THEIR VOTERS IN INDEPENDENT REELECTION BID
"I expect to see a quick resolution on this matter, so we can get the work done for Arizona taxpayers," Yee added.
In a statement to Fox News Digital on Wednesday, Hobbs' Communication Director Christian Slater explained that Arizona's constitution requires the Governor to be in Arizona and the next person in line becomes acting governor. 
Since Arizona does not have a lieutenant governor and Arizona's Attorney General and Secretary of State were also out of state, the responsibility fell to Yee.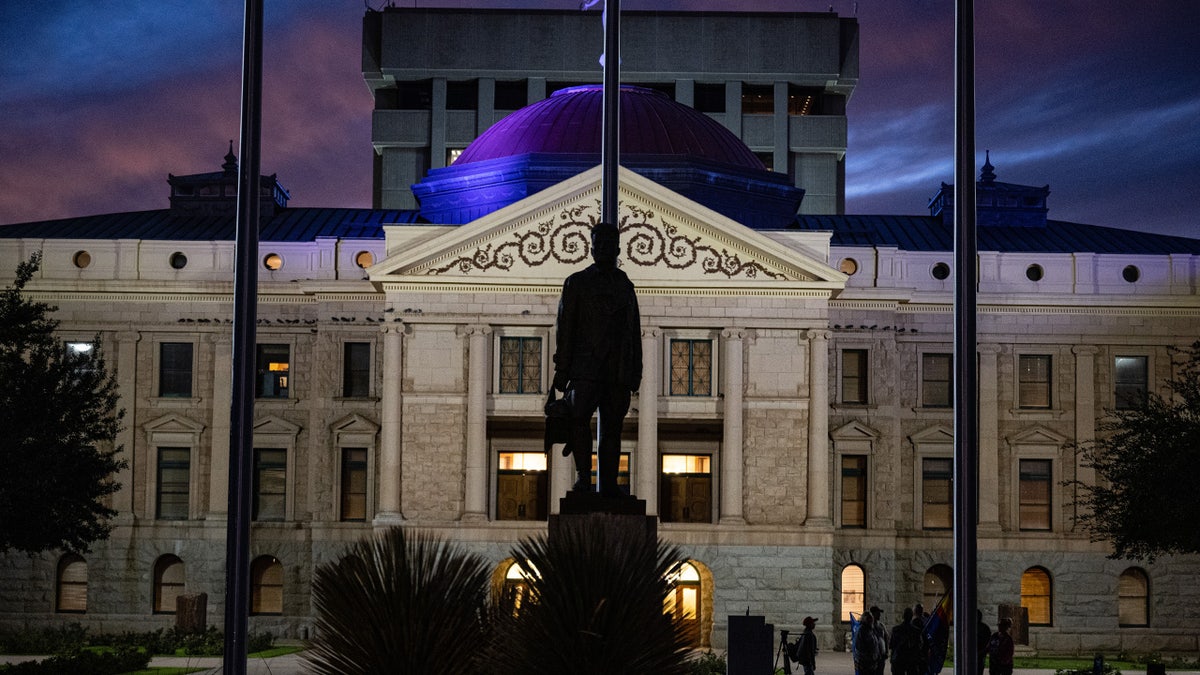 In a statement to Fox News Digital on Wednesday, Yee's office explained why the treasurer would be acting governor since Hobbs was out of state.
CLICK HERE TO GET THE FOX NEWS APP
"On background, Arizona law states that when the Governor is out of state, the next elected official in line serves as acting Governor. In this case, the Governor, Secretary of State and Attorney General will all be out of the state leaving Treasurer Yee as acting Governor."
EDITOR'S NOTE: A previous version of this article stated Arizona Gov. Katie Hobbs "mysteriously" stepped down for one day. It has since been updated with an explanation.
Lawmaker demands answers after Biden official implicated in Iranian influence scheme: 'Unbelievable!'
Sen. Joni Ernst, R-Iowa, confronted one of President Biden's nominees for a senior Defense Department position on Thursday concerning another administration official who was implicated this week in an Iranian influence operation on the U.S. government.
The exchange came during the Senate confirmation hearing for State Department counselor Derek Chollet to be the new DoD Under Secretary for Policy, when Ernst demanded answers on how Dr. Ariane Tabatabai, a senior policy advisor at the DoD who formerly worked at the State Department, was able to get, and keep, a security clearance considering her alleged involvement in the Iran Experts Initiative (IEI), an Iranian government operation to improve the country's image abroad, according to a report by Semafor.
"I didn't think the Biden admin's appeasement of Iran could get worse. Today, I confronted them on allowing an Iranian spy to infiltrate and work at the Pentagon. They DEFENDED it. Unbelievable!" Ernst wrote on X following the hearing, including a video of her pressing Chollet on Tabatabai's security clearance, which she noted remains in effect.
TEXTS SUGGEST BIDEN REQUESTED MEETING WITH SON'S CHINESE BUSINESS PARTNER AFTER COMPANY PAID HUNTER MILLIONS
According to a Tuesday report by Semafor, a digital news website, Tabatabai was one of the "influential overseas academics" the program sought to build ties with in its quest to "bolster" Iran's "image and positions on global security issues — particularly its nuclear program."
The report said that a trove of Iranian government correspondence obtained by the outlet showed Tabatabai "checked in" with the Iranian Foreign Ministry on at least two occasions prior to attending security policy events, and even shared with them plans for her to testify on the Iranian nuclear deal before Congress.
"Do you believe it is prudent to have an individual with a history of conferring with Iranian officials in a highly sensitive role related to counterterrorism and special operations?" Ernst asked Chollet, noting Tabatabai was hired and received her security clearance at the State Department during his tenure as its counselor.
DEMOCRAT TURNED REPUBLICAN 'SERIOUSLY CONSIDERING' CHALLENGE TO EMBATTLED SENATOR INDICTED ON FEDERAL CHARGES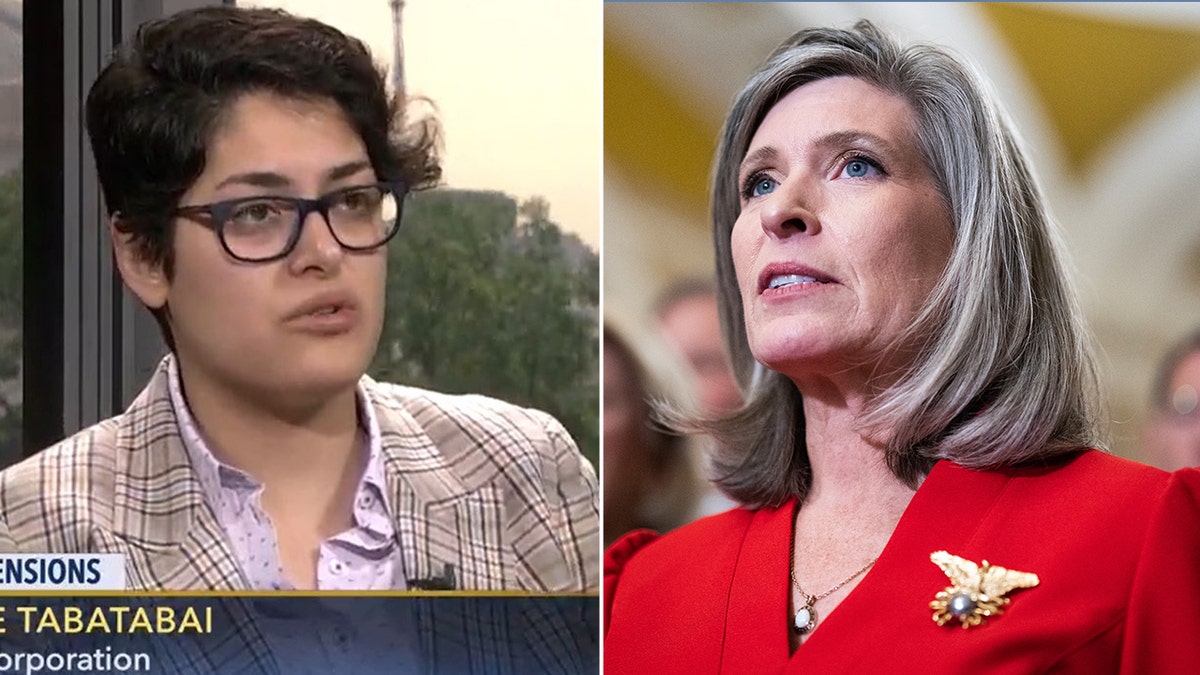 "I know nothing about this particular instance. I only know what I have read in the press. All I can say is, given my experience at the Defense Department, as well as the State Department and the Security Council, anyone who serves in a position of national security has to go through a rigorous background check. But other than that, I know nothing about this episode," Chollet responded.
However, Ernst continued to press him, asking if he thought it "would be prudent to suspend her clearance" in light of the allegations. But Chollet continued to deny he had any knowledge of the situation involving Tabatabai.
When asked what he would do to prevent officials from further engaging with foreign governments in the way Tabatabai has allegedly done, Chollet said he "would expect that that sort of behavior would stop if it was ever uncovered."
7 WAYS TO FIX THE MOST GLARING ISSUES FACING AMERICA'S MILITARY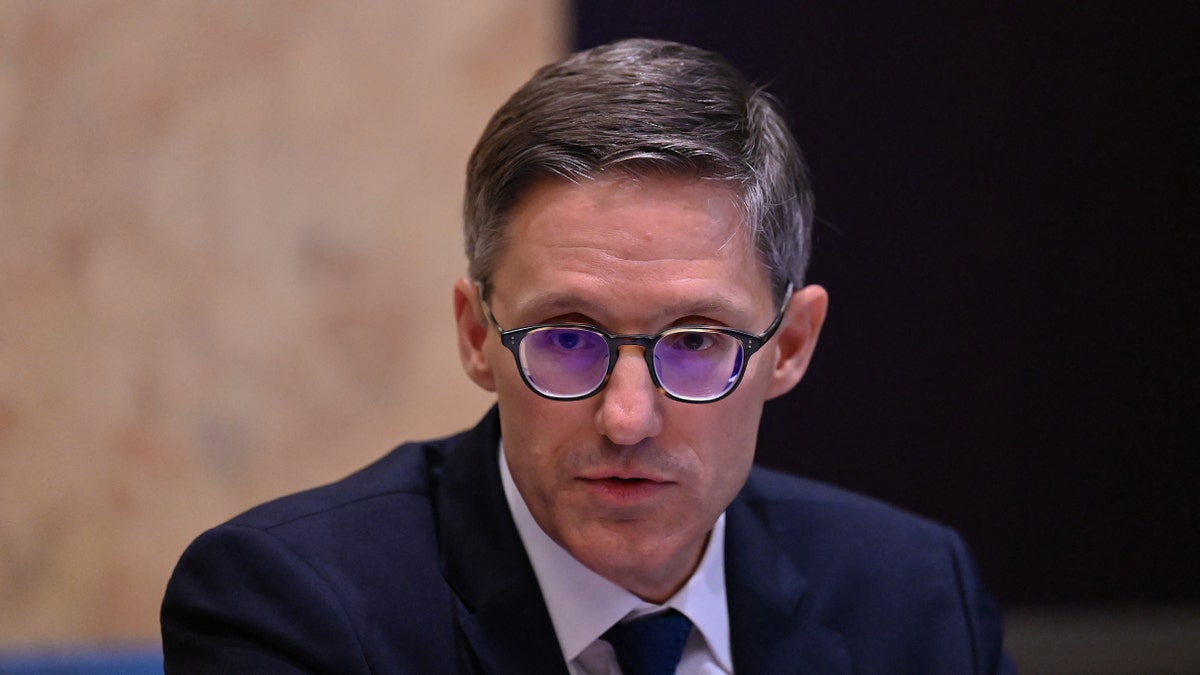 When reached for comment, a spokesperson for the Pentagon told Fox News Digital, "Dr. Tabatabai was thoroughly and properly vetted as a condition of her employment with the Department of Defense. We are honored to have her serve." The spokesperson did not address the allegations against Tabatabai.
Semafor reported Thursday that the Pentagon had opened a probe into Tabatabai, citing her boss, Assistant Secretary of Defense for Special Operations and Low-Intensity Conflict Chris Maier, telling Congress the department was "actively looking into whether all law and policy was properly followed in granting my chief of staff top secret special compartmented information."
CLICK HERE TO GET THE FOX NEWS APP
Fox News Digital has also reached out the State Department for comment.
Comer subpoenas personal, business bank records for Hunter Biden, James Biden as part of impeachment inquiry
House Oversight Committee Chairman James Comer issued three subpoenas Thursday night for the personal and business bank records belonging to President Biden's son, Hunter Biden, and brother, James Biden, as part of the House impeachment inquiry.
Comer, R-Ky., who signaled earlier this month his intention to subpoena those records, did so just hours after the first hearing as part of the House impeachment inquiry against President Biden.
Fox News Digital reviewed the subpoenas. The subpoenas have redactions over the names of the banks. It is unclear which financial institutions were subpoenaed for these records.
HUNTER BIDEN'S $250K WIRE FROM CHINA LABELED AS A 'PERSONAL INVESTMENT'
The subpoenas compel records, including account statements, direct deposits, deposits, cashier checks, wire transfers, electronic transfer payments, credit and debit card records, loan documents and other records related to Hunter Biden; his shell companies Owasco, P.C. and Owasco, LLC; Skaneateles; business associate Eric Schwerin; James Biden; Lion Hall Group, LLC: and JBBSR, Inc.
"From day one of our investigation of Joe Biden's abuse of public office, we've followed the money and that continues with today's subpoenas for Hunter and James Biden's bank records," Comer said Thursday night. "Bank records don't lie, and coupled with witness testimony, they reveal that Joe Biden abused his public office for his family's financial gain."
Comer said the financial records that his committee has obtained to date "reveal a pattern where the Bidens sold access to Joe Biden around the world to enrich the Biden family."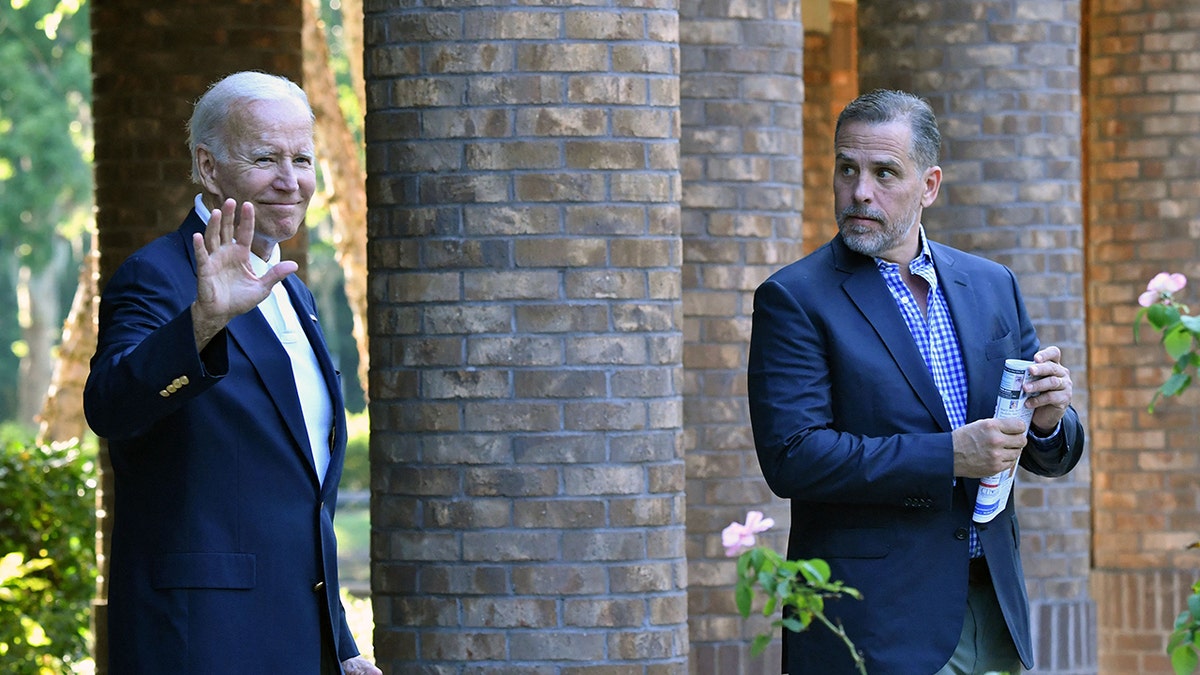 "As the Bidens were sealing deals around the world, Joe Biden showed up, met with, talked with, shook hands with, and had meetings with the foreign nationals sending money to his family. This culture of corruption demands further investigation," Comer said.  "The Oversight Committee, as well as the Committees on the Judiciary and Ways and Means, will continue to follow the money to determine whether President Biden's involvement in his family's corrupt business schemes makes him compromised and threatens our national security."
HUNTER BIDEN RECEIVED $250K WIRES ORIGINATING IN BEIJING WITH BENEFICIARY ADDRESS LISTED AS JOE BIDEN'S HOME
Comer vowed to provide "the answers, transparency, and accountability that the American people demand and deserve."
The subpoenas also come after Fox News Digital first reported that the House Oversight Committee has learned that the Biden family and their business associates brought in more than $24 million between 2014 and 2019 by "selling Joe Biden as 'the brand' around the world."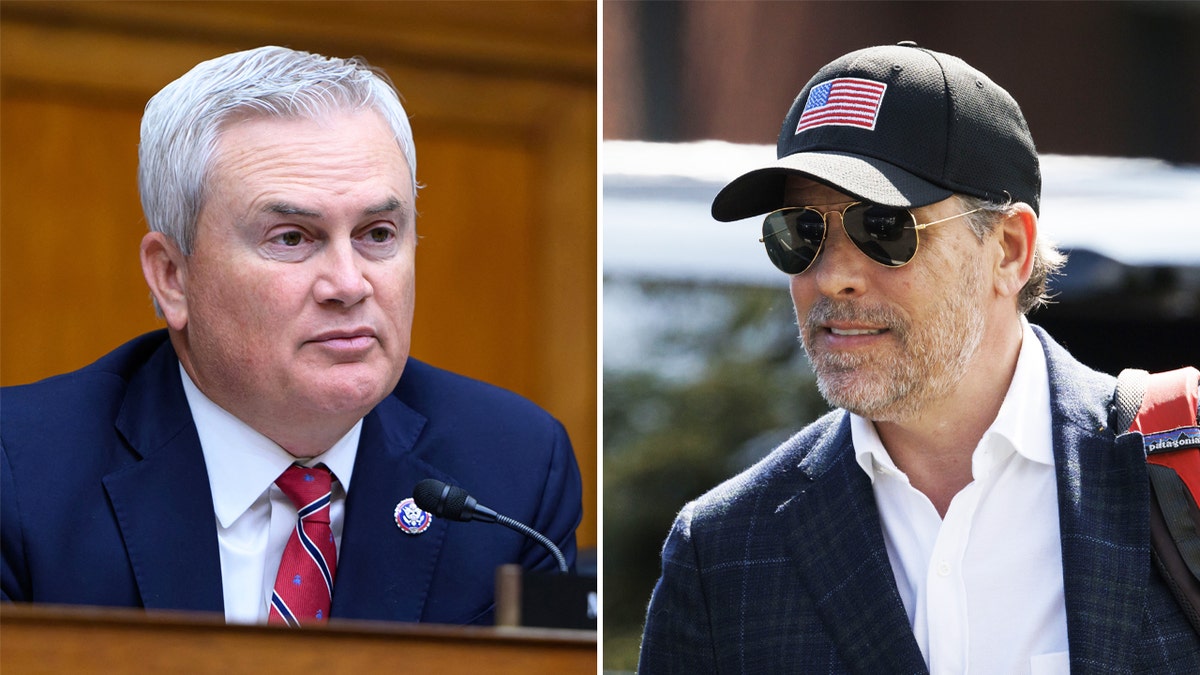 House Ways & Means Committee Chairman Jason Smith, R-Mo., added that President Biden "was not just aware of his son's business dealings, but in fact he was connected to them, it has become clear that whether it was lunches, phone calls, White House meetings, or official foreign trips, Hunter Biden cashed in by arranging access to his father."
DOJ ORDERED HUNTER BIDEN INVESTIGATORS TO 'REMOVE ANY REFERENCE' TO JOE BIDEN IN FARA PROBE WARRANT: HOUSE GOP
"While top Biden officials, Hunter's lawyers, and congressional Democrats have offered little more than disinformation and lies, these bank records will bring us closer to the truth," Smith said. "Issuing these subpoenas is an appropriate – and necessary – step to following the facts wherever they lead, and may shed light on the $24 million the Biden family has received in exchange for selling their family 'brand' as part of a global influence peddling scheme."
The White House maintains that President Biden was never in business with his son and never discussed business with his son or his family. White House officials have blasted the impeachment inquiry against the president as an "evidence-free" political stunt.