Tim Scott is the leading Black Republican in the GOP primary: Here's how he talks about race
Tim Scott seldom specifically brings up race in Iowa. Nor does the Republican presidential candidate have to.
He is often the only Black person at his campaign events in the state. The South Carolina senator introduces himself as the product of early-life mentors who taught him not to be bitter.
When race comes up, he often says the United States is not fundamentally racist.
"We don't have Black poverty or white poverty. We have poverty," he told an all-white audience Thursday in Oskaloosa after being asked about race. He earlier had spoken about his poor Southern upbringing and his late grandfather, born into Jim Crow-era South Carolina.
"The brilliance of this nation is that we keep moving forward, even though there are lots of forces who want us to think the problem is that someone doesn't look like you," Scott said.
Scott, the only Black GOP presidential candidate campaigning aggressively in the early-voting state, is betting that his upbeat message of personal responsibility, wrapped in the Christian faith he comfortably cites, is a good fit for Iowa Republicans who might split from former President Donald Trump. So far, Scott and others in the White House race remain far behind Trump, and the senator did not achieve a breakout moment during the first GOP presidential debate.
TIM SCOTT'S BULL'S-EYE EXPANDS AS SOUTH CAROLINA SENATOR RISES IN GOP 2024 PRESIDENTIAL POLLS
Scott has been criticized by scholars who say his rejection of systemic racism, especially in light of the recent racist killings in Florida, plays down larger social and political obstacles facing African Americans.
But dozens of Iowa Republicans interviewed over the past several months say his position, common in the 2024 GOP field, resonates more coming from Scott than from others.
"It definitely means more from him," said Mary Rozenboom, a 77-year-old retired hospital employee from Oskaloosa who is white. "He's saying, 'This is me. I'm Black. But I succeeded because I worked hard, and those opportunities remain in America.'"
Recent polls suggest Scott's support in the state hovering around 1 in 10 among likely participants in Iowa's first-in-the-nation caucuses, still four months away.
That is significantly behind Trump and slightly behind Florida Gov. Ron DeSantis. Still, it suggests Scott's position in Iowa is slightly stronger than it is nationally, where his support in most recent polls hovers in the low single digits.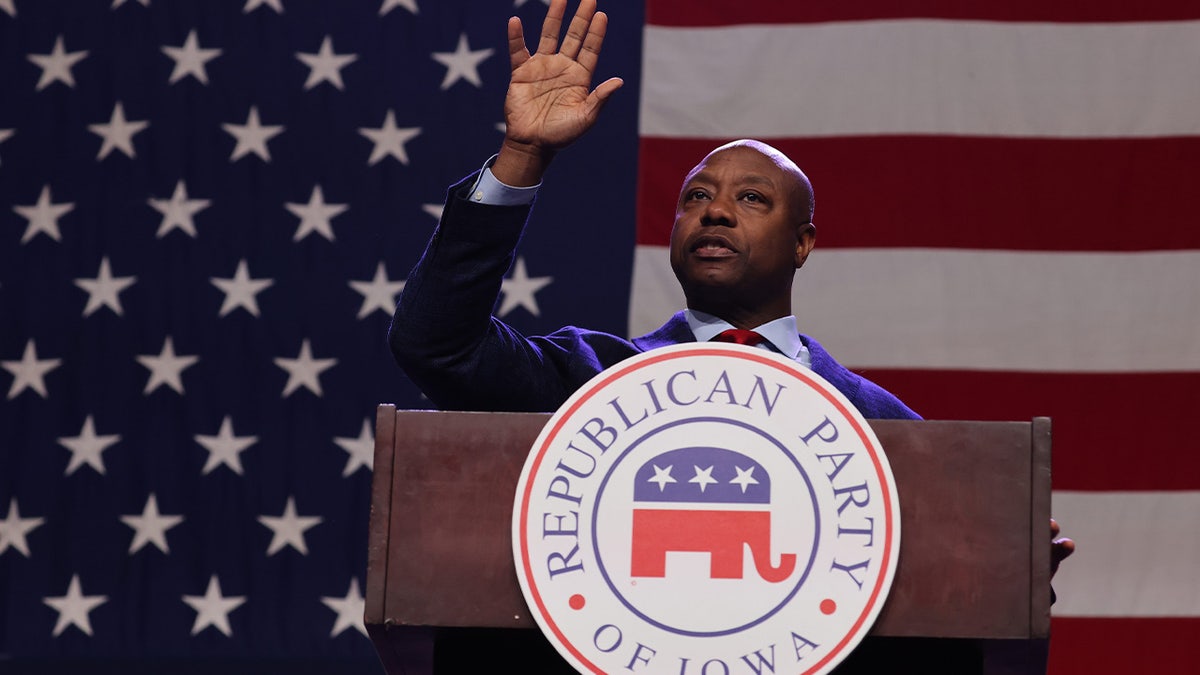 Scott may have unique advantages among Republican voters on race issues, according to political experts, even if his argument may be out of step with more diverse voters or in a general election.
Among voters for Republican candidates in the 2022 midterm elections, just 18% said racism is a very serious problem in U.S. society, compared with 61% of voters for Democratic candidates, according to AP VoteCast data.
"He's a Black man who rejects the idea of systemic racism, which is very popular in Republican circles," said Christine Matthews, a national political pollster who has worked for Republican candidates. "It absolutely resonates more."
But Yohuru Williams, founding director of the Racial Justice Initiative at the University of St. Thomas in St. Paul, Minnesota, said Scott is deliberately trying to appeal to voters who want to believe that racism is not a serious problem.
"He's glossing it over and saying he's achieved all these things because he's taken advantage of every opportunity and worked hard," Williams said. "It creates this kind of powerful, yet flawed, narrative that it's grievance politics on the left that are solely responsible for economic inequality, for continued police brutality, for housing inequality."
"But it buys him points with that GOP base that says, 'Finally, someone who sounds like me who is a Black person which proves I'm not racist,'" he said.
Scott argues that racism is one of many forms of hatred that exist in the U.S. and that American society has improved over time.
He was asked to comment this summer on the accusation by Joy Behar, a host of the ABC talk show "The View," that he failed to understand systemic racism.
"I said America is not a racist country," he said. "Because it's not."
WHAT TIM SCOTT TOLD FOX NEWS ABOUT TRUMP'S VP SUGGESTION
He achieved his political rise in South Carolina, once the cradle of the Confederacy. As in Iowa, the Republican primary vote there is vastly white.
When he won a seat in the U.S. House in 2010, Scott became the first Black Republican elected to Congress from South Carolina since the 1890s, during an era when white Democrats ousted many Republican officeholders after Reconstruction and disenfranchised Black people through state-sponsored violence, including lynching.
Scott won the House primary by beating Paul Thurmond, the son of longtime South Carolina Sen. Strom Thurmond, a segregationist who fought against civil rights legislation. Scott was later appointed to the U.S. Senate and has been reelected twice to six-year terms.
"I think it is important that, in the history of eternity, that I had the good fortune of being born in the place where the Civil War started, being elected in the seat that Strom Thurmond used to hold, to be in a position to have this serious conversation that confronts racial outcomes in this nation," he told The Associated Press in 2020.
Bonnie Boyle, upon leaving a June event, compared Scott to the late former Secretary of State Colin Powell and Supreme Court Justice Clarence Thomas, Black figures popular among Republicans.
"I don't think I'm prejudiced, but I know a lot of people who are, and I don't think the color of your skin should matter," said Boyle, who is white. "Tim Scott says you can rise above the perception that you're stuck, and you can make it, and I like that a lot."
Most of the Republican presidential candidates deny the U.S. faces systemic racism. And the study of race in American society has animated core Republican audiences. Several Republican-controlled states have invoked critical race theory in legislation restricting how race can be taught in public schools. GOP lawmakers in some states have also tried to outlaw or defund diversity and equity programs intended to address disparities in racial representation.
Scott was a key spokesman for the party and involved in legislation in Congress aimed at reducing police violence after the murder of George Floyd, a Black man, by Minneapolis police in May 2020.
The senator seldom mentions that legislative work in Iowa. The legislation would have, among other measures, established a commission to study race and law enforcement. Republicans and Democrats were unable to reach a compromise package and legislative efforts fell apart.
Already in this campaign, Scott has faced unique expectations to respond when Florida issued new state education guidelines on slavery. DeSantis repeatedly defended the guidelines, which require teachers to instruct students that enslaved people learned skills "could be applied for their personal benefit."
"What slavery was really about was separating families, about mutilating humans and even raping their wives. It was just devastating," Scott told reporters in Iowa. "So I would hope that every person in our country — and certainly running for president — would appreciate that."
Scott's success has not come by ignoring America's legacy of slavery and segregation, said Stephen Gilchrist, a Black man who is a Republican and chairman and CEO of the South Carolina African American Chamber of Commerce.
"He tries to live up to the creed of Dr. Martin Luther King, where we shouldn't be judged by the color of our skin but by the content of our character," said Gilchrist, who has not endorsed a candidate for 2024. "He's inspired many of us who are African American Republicans."
But Frederick Gooding Jr., an African American studies professor at Texas Christian University, said untold more Black Americans have worked just as hard as Scott but struggled against invisible barriers.
"He did work hard," he said. "But it's not quite that simplistic."
Source: https://www.foxnews.com/politics/tim-scott-leading-black-republican-gop-primary-heres-how-talks-race
Congressional Progressive Caucus PAC backs candidate who signed 'Black New Deal' demanding reparations
The House's leading progressive political arm is throwing its weight behind a candidate who signed onto a "Black New Deal" that contained radical demands such as reparations, eliminating school officers and stopping criminal enforcement during the pandemic, Fox News Digital has found.
The Congressional Progressive Caucus PAC, whose House counterpart is guided by Reps. Pramila Jayapal of Washington and Ilhan Omar of Minnesota, wired $5,000 to California Democrat candidate Lateefah Simon's campaign in early August, according to recently released filings. 
Simon is the first 2024 candidate the group endorsed. She's attempting to fill Democrat Rep. Barbara Lee's seat, who is running for the U.S. Senate.
"With more than a quarter century of work organizing for civil rights and social justice, Lateefah Simon is a proven leader and the best candidate to represent California's 12th congressional district," the PAC's co-chairs, including Jayapal, wrote in their endorsement. "Lateefah's track record speaks for itself – she has effected material change in her community, championing critical progressive priorities like transit justice, economic equality, and women's rights."
TOP HOUSE DEM 'VIGOROUSLY' ENDORSES ILHAN OMAR FOR REELECTION AMID PRO-ISRAEL PAC CRITICISM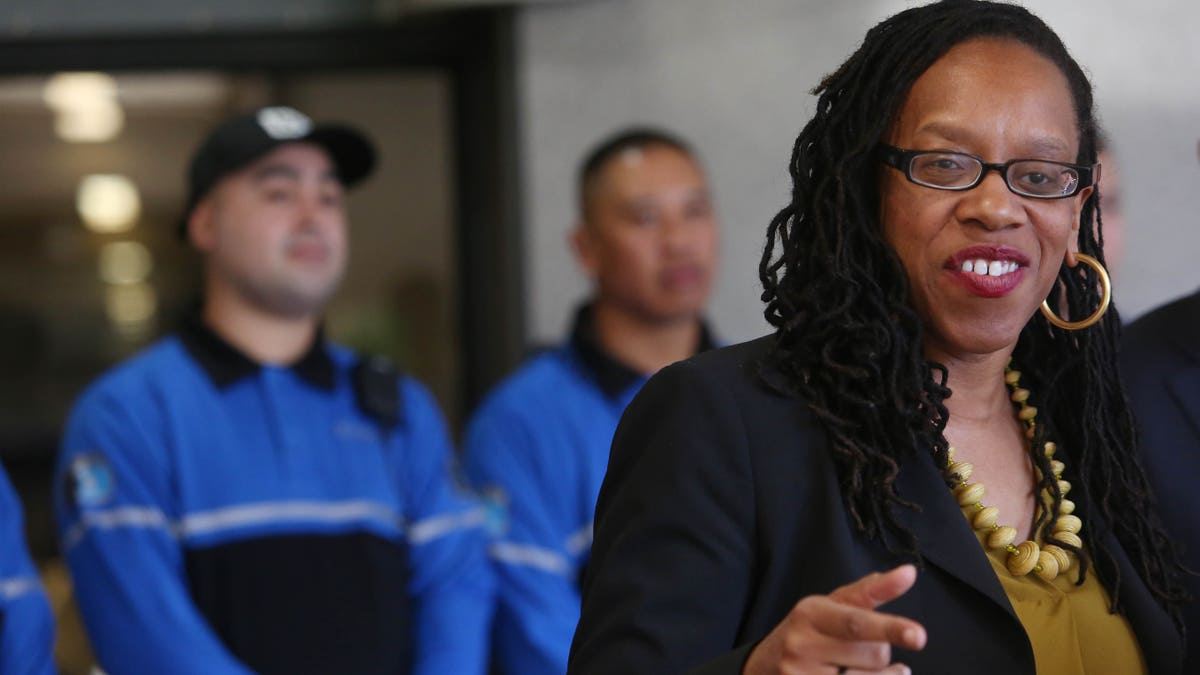 Simon, who Vice President Harris tapped to lead an initiative to reduce youth recidivism rates as San Francisco's district attorney, is a longtime Oakland and Bay Area political activist and organizer.
The Democrat hopeful joined a cadre of liberal activists who used the pandemic to make extreme requests on public officials.
According to a letter on Justice Teams Network, which seeks to eradicate all forms of "State violence" and "criminal acts" against prisoners, the far-left coalition sought to implement dozens of radical initiatives.
In May 2020, Simon signed the letter alongside the likes of former Black Lives Matter leader Patrisse Cullors, which they had sent to elected and appointed officials with regard to concerns about how the COVID-19 pandemic impacted "Black people inequitably in Oakland and what the long-term consequences will be."
It contained a link to its "Black New Deal," which Simon had also co-signed, and stated that they remained committed to implementing those demands. The deal includes its most extensive list of orders, including "reparations for Black people," which it categorizes as a long-term demand.
ILHAN OMAR CALLS ISRAEL LOBBY AIPAC A 'RIGHT-WING' PAC FUNDED BY 'DARK MONEY'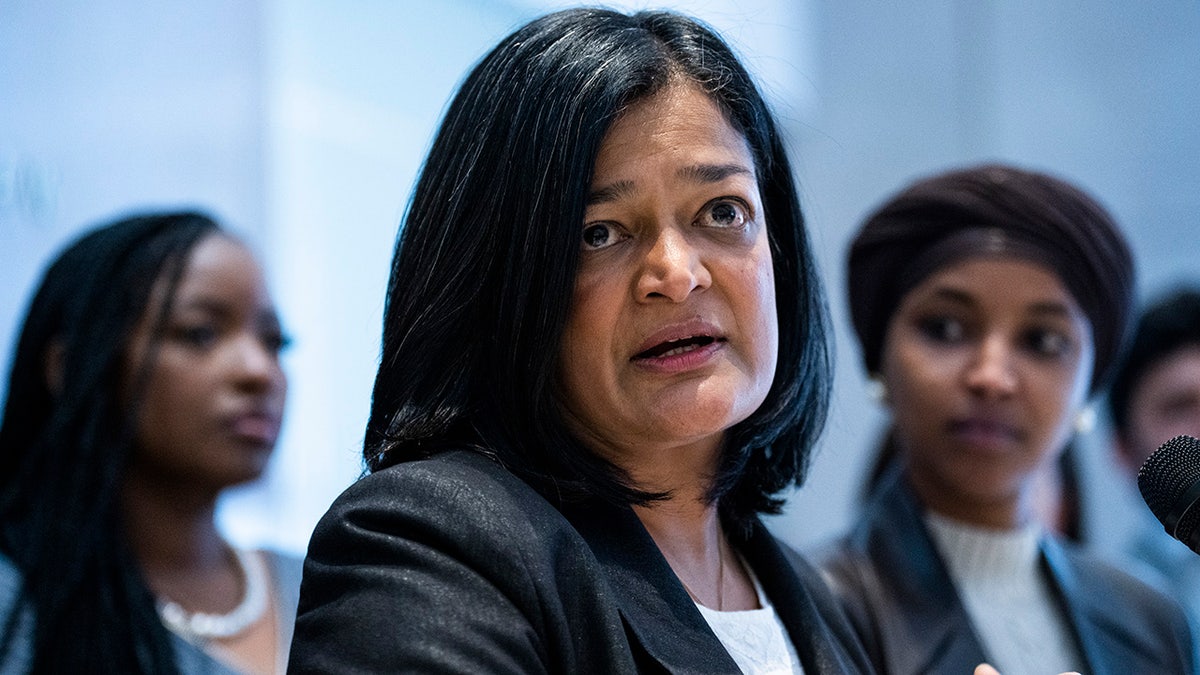 To the group, reparations include a laundry list of items such as "debt forgiveness, free education, free healthcare, enforcement of CA Slavery Era Insurance Registry & similar local slavery era disclosure ordinances including mandatory reporting, imposition of maximum fines & penalties, mandatory fund contribution from companies that have disclosed already, and distribution of funds to Black-led organizations serving Black populations."
"Possibly even expand law to include profiteers from the housing/financial crisis and carceral systems," the group wrote.
The Black New Deal also pushed for the likes of removing police from schools and ending cash bail. During the pandemic, specifically, the group wanted the "decarceration" of prisons, "ceasing police use of pandemic to conduct raids" and no National Guard or military enforcement, among other radical requests.
The Community Ready Corps and The Anti Police-Terror Project convened "a range of Black leaders" to develop the letter and its vast list of far-left demands.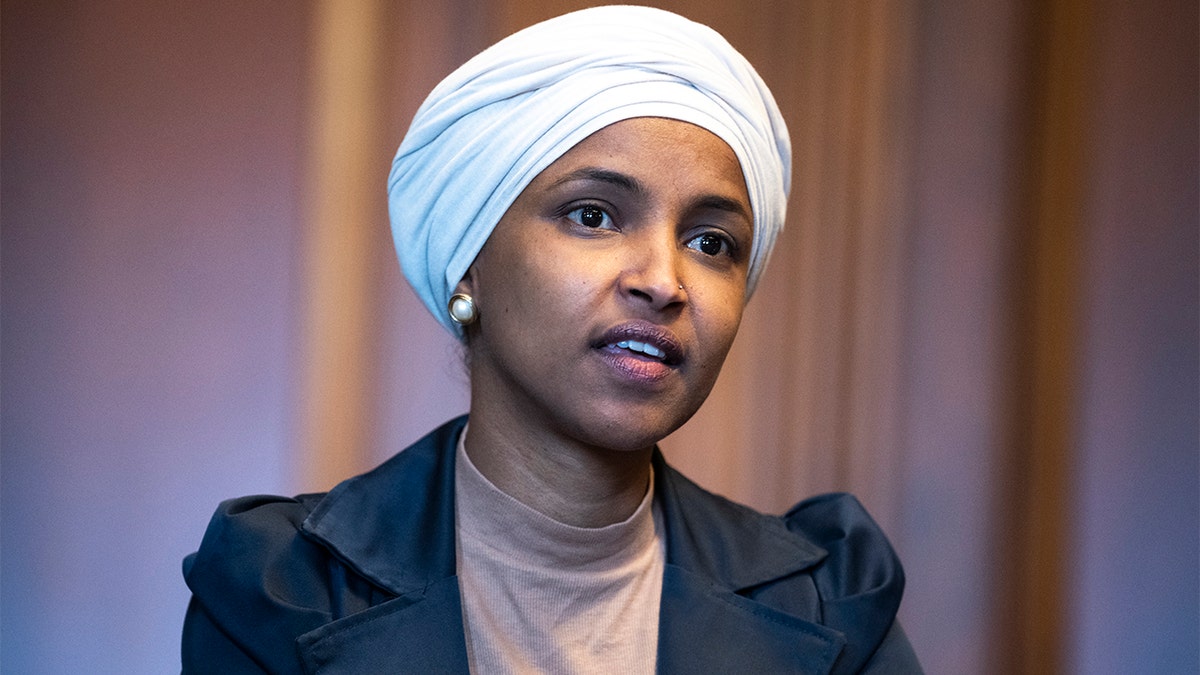 Simon currently serves on the Bay Area Rapid Transit board of directors and is one of three candidates that the Congressional Progressive Caucus PAC has endorsed for the 2024 election cycle, according to its website.
CLICK HERE TO GET THE FOX NEWS APP
During the 2022 election cycle, the Congressional Progressive Caucus PAC raised more than $4 million and helped elect 17 people to Congress, the group says.
Simon's campaign and the Congressional Progressive Caucus PAC did not respond to a request for comment.
Hold Biden accountable for broken border; impeach Mayorkas
NEWYou can now listen to Fox News articles!
President Joe Biden's dereliction of duty at the southern border is quite literally, destroying innocent American lives — and has the potential to put thousands more at risk.  
The situation at the southern border has degraded for years, if not decades. Yet, it shows signs, after four years of marked improvements under President Donald Trump's administration, of sinking into a full-blown catastrophe.  
Americans are desperate for accountability, and it may be time for Congress to employ the full weight of constitutional action against the president and appropriate officials if they will not uphold their oaths of office. 
LEAKED IMAGES SHOW BIDEN ADMIN'S PLANNED ICE ID CARD FOR ILLEGAL IMMIGRANTS
Last month, it was revealed that the FBI has been attempting to track down members of a group of illegal migrants who were allowed to enter the country after requesting asylum. It was not until Department of Homeland Security (DHS) officials cleared these migrants (as is standard protocol for thousands of illegal aliens every day), that the FBI discovered the connection of an ISIS-affiliated smuggler who was facilitating these travelers' journey into the United States.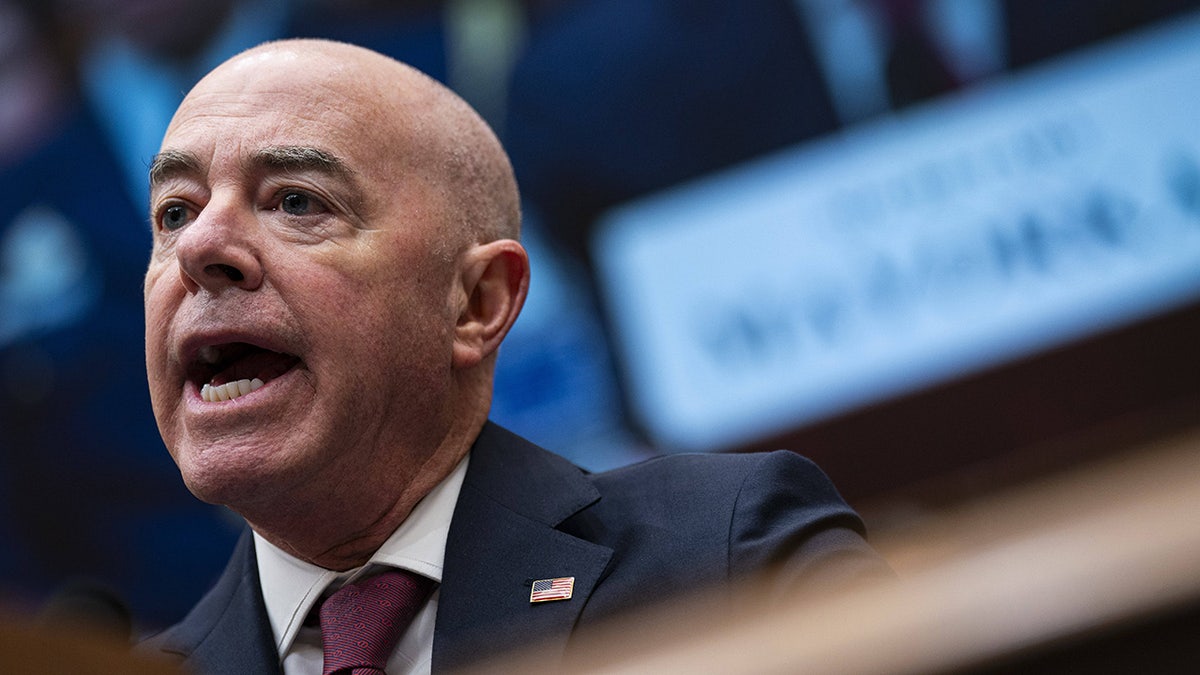 The FBI and other officials will tell everyone that this situation is proof that the system works, and that the federal government will eventually find out who is a potential threat to this nation and track them down in the homeland.  
However, Americans who have been witnessing the breakdown of law and order at the southern border know differently. The case of this ISIS-affiliated smuggler is likely one of countless security nightmares at the border taking place every month — and the Biden administration is allowing the chaos and lawlessness to get worse, not better. 
We know from U.S. Customs and Border Protection that the border patrol has encountered 146 suspected terrorists between ports of entry at the southern border just this fiscal year alone. This number is up from 98 in Fiscal Year 2022 and 15 in Fiscal Year 2021.  
There are also thousands of aliens who are arrested by border officials every year who have criminal records from previous stays in our country. Many of these criminals have committed very serious offenses in America, and yet they migrate back to our communities. 
Lest the government again inform you that the apprehension of these suspected terrorists and criminals is Exhibit A of the system working to perfection, the number of arrests from border officials is always a fraction of the total number of individuals crossing the border. 
Since Biden took the oath of office on January 20, 2021, more than 1.5 million illegal aliens (otherwise referred to as 'gotaways') have escaped apprehension by law enforcement, making their way into communities across the country.  
Their identities and motives are largely unknown to everyone in our government. There could very well be terrorists, gang members and hardened criminals setting up shop in a neighborhood near you — all due to the Biden administration's refusal to enforce the laws and secure the border. 
With facts such as these, the debate over securing our border should be largely settled. All elected officials, regardless of their party affiliation, should desire to protect their constituents and come together to do what is right for our nation's future.  
We know from U.S. Customs and Border Protection that the border patrol has encountered 146 suspected terrorists between ports of entry at the southern border just this fiscal year alone. This number is up from 98 in Fiscal Year 2022 and 15 in Fiscal Year 2021.  
Sadly, this has not been the United States' reality for several years. Instead of upholding their oaths of office, politicians have decided to promote radical open-borders agendas that give complete deference to cartel killers over American boys and girls.  
The time for talk is now over. It's clear that the Biden administration will not be moved from their acquiescence of lawlessness. Members of Congress have a constitutional obligation to hold this administration accountable and to show our constituents that we will do everything in our power to protect them and their communities.  
I've been supportive of efforts to impeach DHS Secretary Alejandro Mayorkas. His department is at the front lines of this border crisis, and his leadership has largely contributed to the utter collapse of the rule of law at our southern border. We may not be able to immediately turn around the border crisis, but we should assign guilt appropriately to whom it is due.  
Biden wants to destroy America's hunting, fishing heritage to satisfy the radical left
NEWYou can now listen to Fox News articles!
In just three years under President Joe Biden, our hunting-and-fishing heritage is under attack in ways we could have never thought or imagined. 
Through the weaponization of federal agencies like the Bureau of Land Management (BLM), the U.S. Fish and Wildlife Service (USFWS), and even the Department of Education, the Biden administration is pandering to the anti-hunting, anti-fishing extreme flank of supporters and launching an all-out assault on our outdoors way of life. 
With the help of Biden and the federal government, activists are pulling out all stops to not only chip away at our hunting-and-fishing heritage, but to abolish it altogether.  
SINEMA JOINS GOP SENATORS ON BILL TO REVERSE BIDEN ADMIN'S CRACKDOWN ON SCHOOL HUNTING, ARCHERY CLASSES
Maintaining their promises and commitments to extreme anti-hunting, anti-gun radicals, the Biden administration last year started a process to ban lead ammunition on federal public land. Through the U.S. Fish and Wildlife Service, regulations were proposed that ban lead ammunition in national wildlife refuges across the country.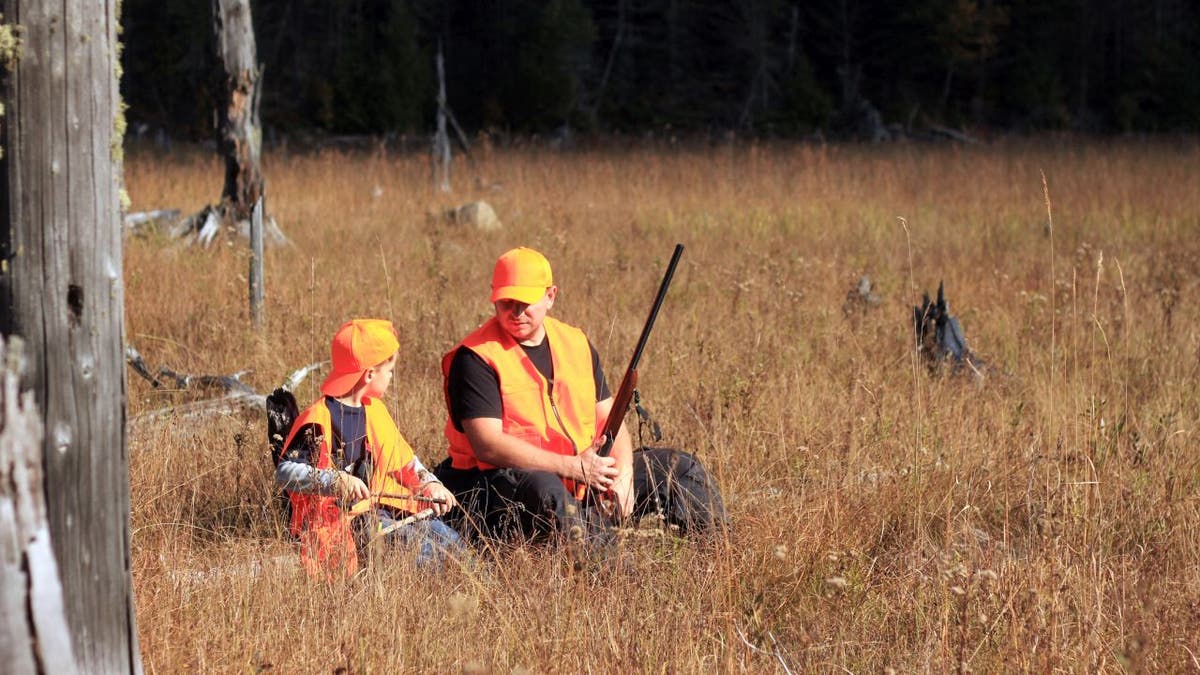 By all accounts, the action by the USFWS is the first step toward complete prohibition of lead ammunition and tackle on any public lands where you would hunt and fish. 
Earlier this year, the Biden administration blocked key federal funding under the Elementary and Secondary Education Act (ESEA) for schools with hunting and archery programs. This federal funding cut would negatively impact millions of American students who participate in those hunting and archery programs.  
According to the National Archery in the Schools Program, 1.3 million students from 9,000 schools across 49 states are enrolled in archery courses. The number of students participating in hunter education programs in our schools is even higher.
Beholden to radical activists, Biden's Department of Education is depriving millions of kids of longstanding educational and enrichment programs that help foster relationships with role models, build self-esteem, and develop lifelong skills that last well beyond their school years.  
In fact, according to a Forbes report, many experts are warning that defunding hunting and archery programs will contribute to the current mental health crisis. 
While some try to downplay the federal government's anti-outdoors agenda, the threat to our hunting and fishing way of life is very real. 
It is abundantly clear that the activists who want to put an end to our outdoor heritage are determined, but they should be warned: so are we. 
We won't take this lying down. We are resolved. And we are willing to fight.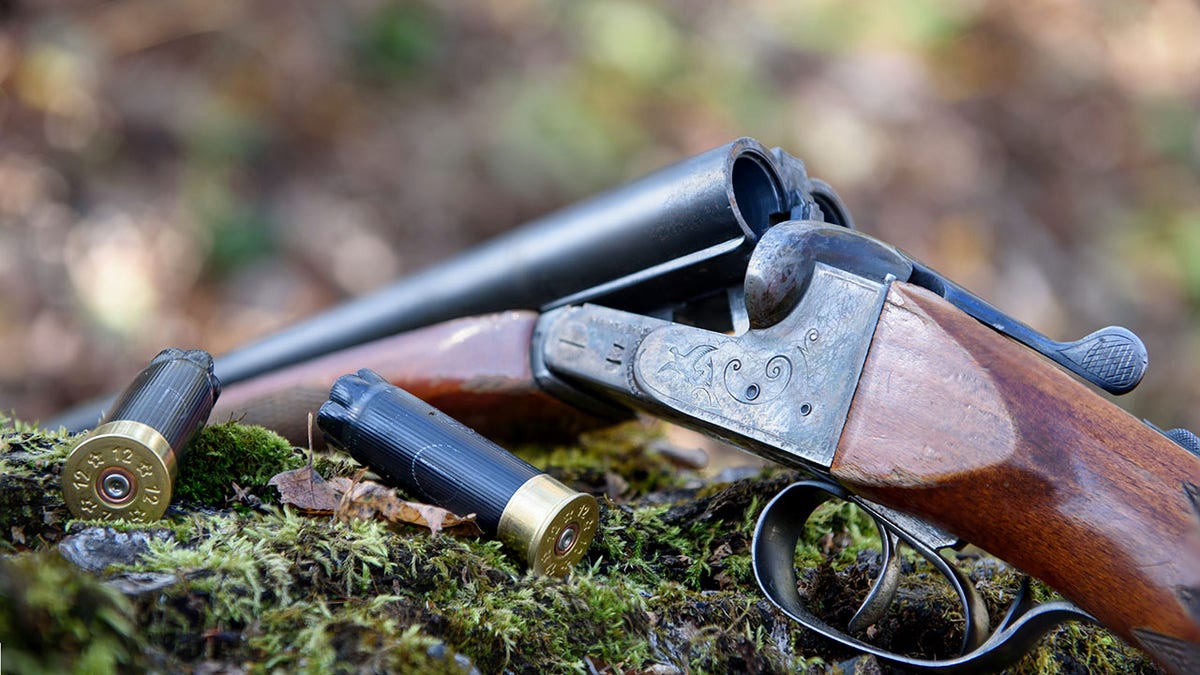 The International Order of T. Roosevelt is a proactive hunting-and-conservation foundation focused on protecting the rights of hunters and sustaining the North American model of wildlife conservation.  
Through our advocacy arm, T. Roosevelt Action, we are in statehouses around the country promoting the right to hunt and encouraging states to push back against this anti-hunting, anti-fishing radicalism by securing a constitutional amendment enshrining their sacred right to hunt and fish.  
Successfully establishing a right to hunt in every state will play a direct role in ensuring we can grow our sport, allow new hunters to join our ranks and protect the land that T. Roosevelt set aside for such use and charged us to use responsibly. 
CLICK HERE FOR MORE FOX NEWS OPINION
Did you know that less than half of the states in the U.S. have an explicit state constitutional right to hunt and fish? That's right, just 23 states enjoy constitutional clarity affirming our outdoor heritage and confirming our God-given right to hunt and fish. 
T. Roosevelt Action is fighting for hunting and fishing freedom and is bound and determined to grow that number in the next couple of years. As part of that fight, we are engaging a blitz to strategically reach outdoors enthusiasts in four states, educating the public on their right to hunt and fish.  
We are working in Iowa, Ohio, Florida and South Dakota – all priority states with strong hunting-and-fishing traditions that currently lack a constitutional right to hunt and fish. 
CLICK HERE TO GET THE FOX NEWS APP
It was President Theodore Roosevelt who pioneered the North American model of conservation – the idea that conservation efforts are crucial to our hunting way of life, and that hunters and anglers are crucial to successful conservation. The fight against these anti-hunting and anti-fishing threats is just getting started.  
We will not allow these activists to dismantle and ultimately destroy Roosevelt's great legacy. Join us in this fight. Stand in the arena with us and do the hard work necessary to protect your right to hunt and fish. Together, we can protect our outdoor heritage for future generations.