Thanksgiving dinner with a side of politics? Why it shouldn't be off the table
Thanksgiving and the holiday season are a time when people may warn against political discussions as a way to avoid dinner table blow-ups.
However, researchers at the University of Pennsylvania have found that complete avoidance might not be necessary if dinner attendees take time to understand each other's "primal world beliefs" when conversing about politics.
Jeremy "Jer" Clifton, a senior research scientist at the University of Pennsylvania's Positive Psychology Center, told Fox News Digital that primal world beliefs, or "primals" for short, are a category of "extremely basic beliefs about the world as a whole."
Clifton and his colleagues recently published a paper on primal world beliefs in the context of politics – an avenue of study that belief researchers hadn't studied in depth.
AT THANKSGIVING, AVOID THESE HOT-BUTTON CONVERSATION TOPICS TO PREVENT ARGUING AT DINNER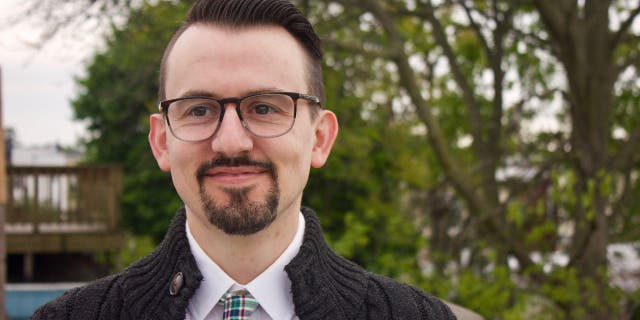 Prior established research has suggested that there are 26 primal world beliefs, but the top three revolve around the belief that the world is or isn't safe, enticing and alive.
"I didn't come up with safe, enticing and alive," Clifton said during a phone interview on Tuesday, Nov. 22. "It emerged from the data, and now it's replicating across different groups, different cultures and different samples."
The new primal world beliefs and politics paper examined nine studies that analyzed people's worldviews, which surveyed 4,500 individuals. 
Clifton and his team also analyzed 80,000 tweets that presented world and life views.
THANKSGIVING: 12 FUN FACTS ABOUT THE HOLIDAY TO DISCUSS DURING DINNER
"What's interesting is people are actually really bad at actually knowing the primal world beliefs of different groups," Clifton said. "So, if you ask a lot of conservatives, and if you ask a lot of liberals, both sides think the other side thinks the world is a bad place."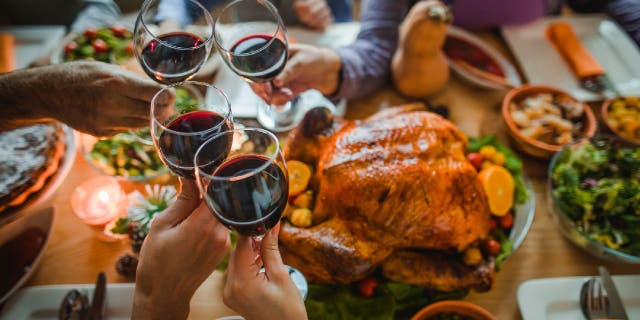 World beliefs shape overall well-being and personality formation in addition to personal politics, Clifton explained.
"What we found is that the belief [that] the world is a dangerous place is one of the least important primal world beliefs when you try to understand the left and right," Clifton said. "It's really hard to find someone who sees the world as an objectively ugly, dull place."
He continued, "The belief of the world is safe, enticing and alive correlate with each other, and together they make up the general belief that the world is a good place."
HOLIDAYS MAY BE THE RIGHT TIME FOR FAMILY HEALTH CHATS: JOAN LUNDEN SHARES KEY TIPS 
Safe, enticing and alive: The 3 main primal world beliefs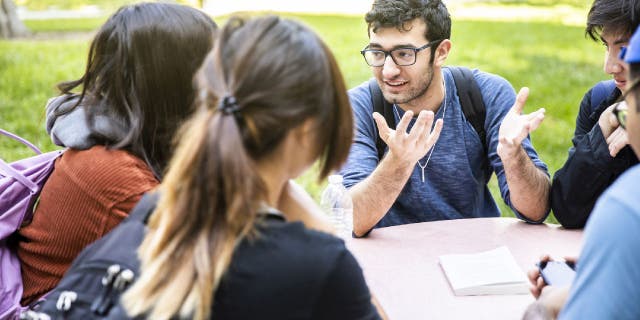 The 'safe' world belief
Researchers have found that people generally view the world as "safe" or "dangerous," according to Clifton.
"That's not to mean it's an either-or. It's a dimension and we are all scattered along that dimension," Clifton said. "Some of us are more in the middle and some of us are more extreme."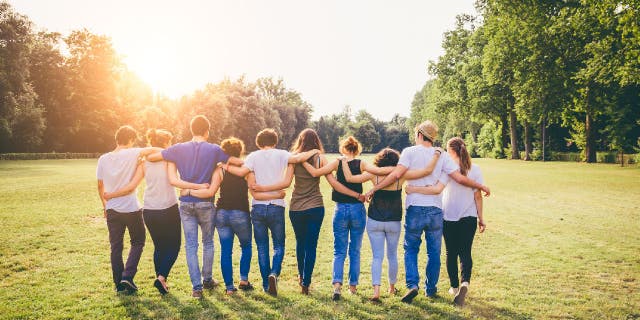 People who have a safe worldview see life as cooperative, comfortable and stable, whereas people who have an opposite viewpoint see the world as a place filled with misery, decay and brutality.
THANKSGIVING TABLE TALK: 12 FUN TIDBITS WORTH TACKLING 
"The belief that the world is a safe place versus a dangerous place is about threats of all types. Germs, instability, crime, [and hurtful things] like [a family member] calling you names, all of [these negative factors are] involved in that."
The 'enticing' world belief
People who have an "enticing" worldview see life as attractive or alluring versus "dull," Clifton explained.
"This is the belief that the world is a place that's beautiful, interesting, funny and meaningful. It's not really related to pleasure, but engagement," Clifton said.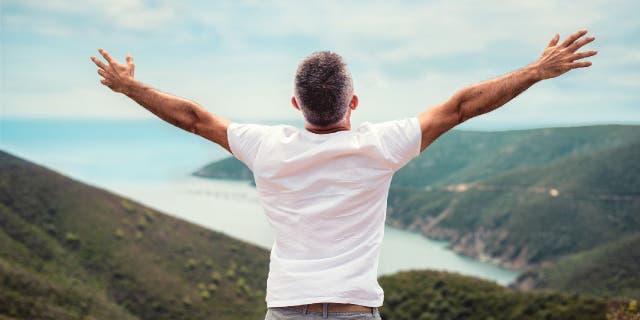 "Pleasure is actually more involved with the belief that the world is a safe place versus a dangerous place because if the world's a safe place, it's a place where you can avoid being miserable," he continued.
PASTOR ROBERT JEFFRESS: FAITH WILL ALWAYS BE A 'KEY ISSUE' IN POLITICS 
Those who see the world as enticing look forward to what's to come, while those who see the world as dull often think exploration as boring or pointless.
The 'alive' world belief
The "alive" world belief means when people view life and world events as having a deeper meaning rather than being "indifferent" or "mechanistic," according to Clifton.
Those who view the world as alive see an "intentional" and "purposeful" relationship with an active universe that carries out plans, reacts to individual actions and communicates its will and desires, Clifton explained.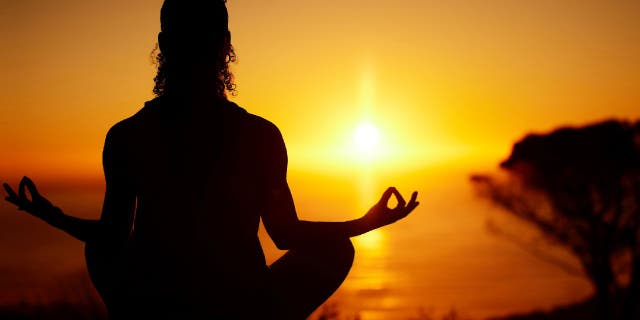 "The belief the world is alive is tied to being more religious, but actually it's a lot more tied to being more spiritual. And in fact, there's a lot of people who aren't religious at all, who think all religions aren't true, who totally see the world as alive," Clifton said. 
"[For example,] an atheist friend of mine who will plan a picnic and then if it rains, they're like, 'OK, it's a sign from the world that I need to call my mom and make up for that fight that we had this morning,'" Clifton added.
THANKSGIVING QUIZ! HOW WELL DO YOU KNOW THESE SURPRISING FACTS ABOUT THE ANNUAL HOLIDAY?
People who view the world as mechanistic see life as "indifferent" and "random," and often themselves as an Interchangeable part of a "mindless machine" that has "no plans or desires," according to Clifton.
Talking politics during Thanksgiving? 
Thinking of the 3 primal world beliefs could help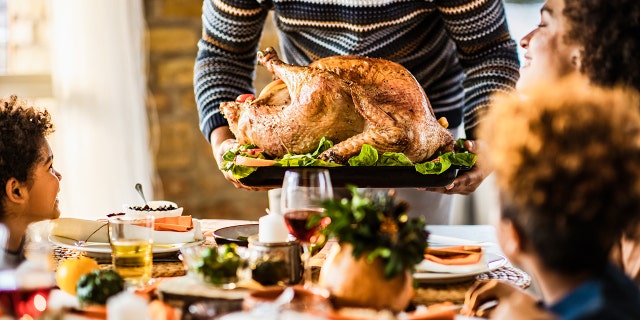 Empathy, cooperation and respect are key to seeing the world from another perspective, Clifton told Fox News Digital.
"In these politically polarized times, there's less appetite for doing so," Clifton said. "We all want our side to win."
People who view the world as safe will often try to assuage and allay fears if they come into contact with someone who thinks the world is a dangerous place, Clifton explained.
CLICK HERE TO GET THE FOX NEWS APP
However, the new primal world belief research paper that covers politics has found that varying political ideology largely takes shape depending on whether a person views the world as hierarchical or non-hierarchical.
"The belief the world is a hierarchical place is the belief that the world is a place that's full of differences," Clifton said.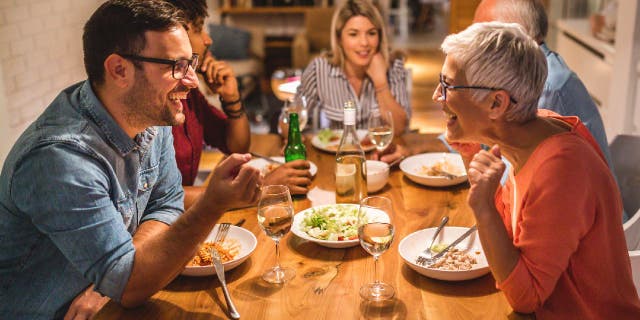 One group tends to view differences as a hard line in the sand that commands respect and asks that the drawn line be preserved.
Clifton said this way of thinking is usually favored by conservatives while liberals tend to see the world as "a place full of differences" with "superficial and arbitrary lines in the sand."
"[For example,] we could talk about lines between the rich and poor, between men and women," Clifton noted. "A lot of the debate on trans rights could well come down to these fundamental assumptions we have about whether the world is a place where differences really matter."
FOLLOW US ON FACEBOOK FOR MORE FOX LIFESTYLE NEWS
Understanding worldviews on opposite sides of the political aisle can help people navigate sensitive discussions respectfully on Thanksgiving, other holidays and daily life, according to Clifton.
"We can disagree and yes, we can debate, but we can also recognize that all that any of us can do is act on the basis of what we believe to be true," Clifton said. "And we can realize that if we saw the world in a different light, we too might be more liberal, or we too might be more conservative. It's an exercise in being patient with the other side."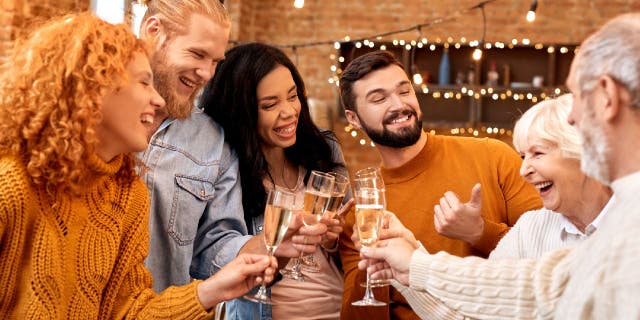 Clifton noted that current research hasn't found that positive primal world beliefs reflect privilege.
So far, the assumption that wealthy people or people who live in high-income zip codes have a more positive view of the world because they've "probably had an objectively good and abundant life" hasn't been proven to be true, Clifton said.
"I'm hopeful because once we can get past that and actually really deeply start to care again and want to understand," Clifton told Fox News Digital. "I think we'll find that our primal world beliefs help make a lot of sense of why we do the things we do."
CLICK HERE TO SIGN UP FOR OUR LIFESTYLE NEWSLETTER
Clifton doesn't recommend people try to change another person's mind when discussing politics at the Thanksgiving table.
"Do I have empirically tested ways of changing these beliefs? No, I do not," he said. "Down the road, maybe there will be ways to productively discuss what these primal world beliefs are and try to change them." 
He went on, "[The research is] on the way. But, I think that just knowing that these beliefs exist, and you have options can be helpful."
Source: https://www.foxnews.com/lifestyle/thanksgiving-dinner-side-politics-why-shouldnt-be-off-table
On this day in history, Feb. 2, 1913, Grand Central Terminal opens in NYC, world's largest train station
A reimagined and masterful Grand Central Terminal brought jaw-dropping opulence to the heart of New York City after 10 years of reconstruction when it opened on this day in history, Feb. 2, 1913. 
Its stately Beaux Art design, soaring celestial ceiling, shopping and dining concourses, scores of rail and subway lines, mysterious "whispering walls" and central location in the heart of America's biggest city make Grand Central a tourist attraction — as well as a vital transportation hub.
"There are a lot of great train stations in the world. There is nothing, nothing like Grand Central," Greg Young, co-host and producer of "The Bowery Boys" podcast, a popular chronicle of New York City history, told Fox News Digital. 
ON THIS DAY IN HISTORY, FEB. 1, 1790, UNITED STATES SUPREME COURT ASSEMBLES FOR FIRST TIME IN NYC
"It took everyone's breath away when it opened."
It still does. An estimated 150,000 gawkers walked through Grand Central for its opening in 1913 — a mere fraction of the nearly 400,000 people, about the population of New Orleans, who now use the terminal each day.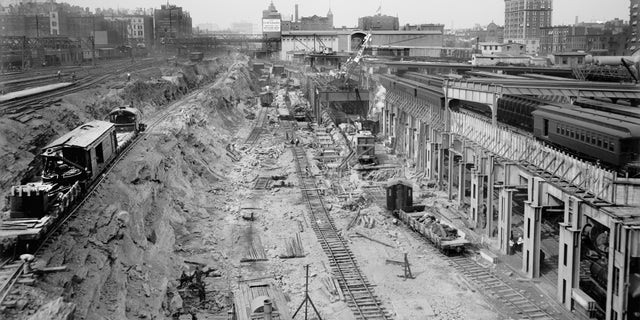 Grand Central is, among many other claims to fame befitting its boisterous name, the largest train station in the world by area (49 acres) and by train services (40 platforms, 67 tracks), according to numerous sources. 
The terminal handles 768 commuter train arrivals and departures each day, while subway trains make 2,400 stops at Grand Central each day, according to the Metropolitan Transportation Authority (MTA). 
"Grand Central took everyone's breath away when it opened." — Greg Young, "The Bowery Boys" podcast
And yet it continues to grow to serve the city, and by proxy serve the nation. 
Grand Central Madison, a massive expansion that was 16 years in the making, opened on January 25. It adds 16 acres and eight lines of the Long Island Railroad to the Grand Central complex, deep underneath the existing network of rail tracks — about 140 feet below street level. 
WILD VIDEO CAPTURES GRAND CENTRAL ESCALATOR FIGHT AND TUMBLE AFTER SUSPECT ALLEGEDLY PUNCHES VICTIM
The new concourse will handle an additional 296 daily arrivals and departures at full service. 
"The Grand Central Terminal is not only a station, it is a monument, a civic center, or, if one will, a city," The New York Times declared on Feb. 3, 1913, the day after it opened.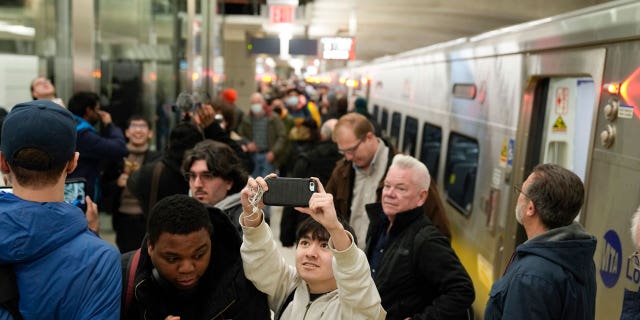 "Without exception, it is not only the greatest station in the United States, but the greatest station, of any type, in the world."
The media outlet had dubbed the previous Grand Central "a cruel disgrace" in 1899, as momentum grew to give a city bursting at its seams a new world-class transportation hub.
ON THIS DAY IN HISTORY, NOV. 18, 1883, NORTH AMERICAN RAILROADS CREATE TIME ZONES, RESHAPE GLOBAL LIFE
The original Grand Central Depot was built in 1871 by railroad titan Cornelius Vanderbilt. It was replaced in 1899 by a much larger but widely panned Grand Central Terminal.
Construction began in 1903 on the current landmark. 
A spectacular new city skyline rose around the new Grand Central after it opened in 1913.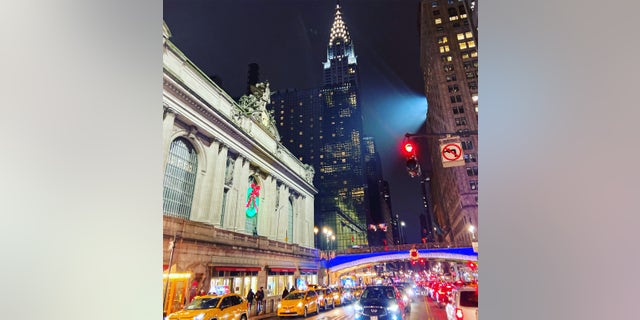 The Chrysler Building was the tallest structure in the world when it opened to the immediate east of Grand Central in 1930.
New skyscraper One Vanderbilt, which opened in 2020, towers over the terminal's west entrance. 
NYC MAYOR ERIC ADAMS ON EMPIRE STATE BUILDING LIGHTING FIRESTORM: 'THAT GOT AWAY FROM US'
At 1,401 feet tall, One Vanderbilt is the fourth tallest building in New York City, soaring 150 feet higher than the world-famous Empire State Building. 
Its four-story observatory, a popular new tourist attraction, is accessible through Grand Central.
The majestic terminal also paved the way, quite literally, for one of America's most lavish thoroughfares. 
Park Avenue sits above what were once open-air tracks that formed "a disgusting little gash" polluted by steam engines in the middle of Manhattan, said Young of "The Bowery Boys" podcast.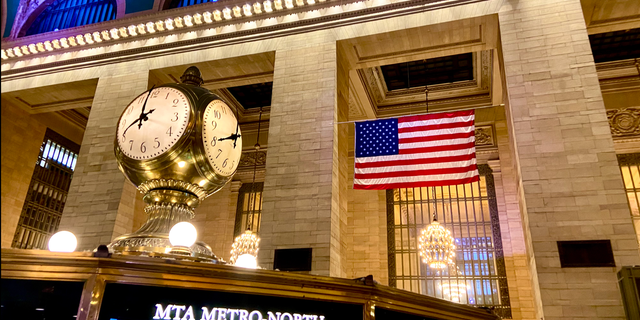 The advent of electric trains in the late 1800s made it possible to close the gash and put the entire infrastructure of Grand Central underground. 
Park Avenue and its stately high rises for New York City's nouveau riche covered up the eyesore. 
The terminal occupies a trophy location on the east side of Midtown Manhattan between 42nd and 45th Streets. Park Avenue is actually elevated between those cross streets to wrap around the east and west sides of the terminal. 
"Jackie Kennedy Onassis led an effort to gain landmark status for the terminal in the 1970s – taking the fight all the way to the Supreme Court."
Grand Central had fallen into filth and disrepair again in the 1970s when a developer proposed knocking down the main concourse and replacing it with a skyscraper. 
Jackie Kennedy Onassis led an effort to gain landmark status for the terminal – taking the fight all the way to the Supreme Court.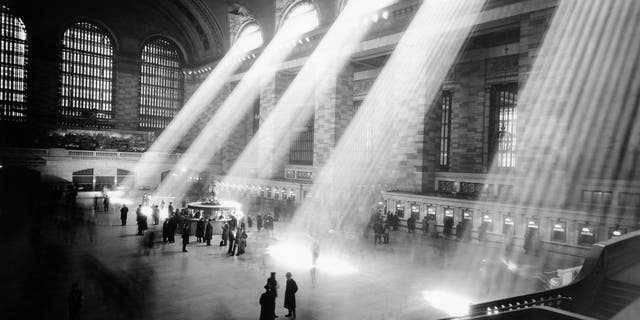 The high court ruled in favor of New York City in 1978, allowing it to restrict development in the name of historical preservation. 
"Grand Central Terminal stands as a universal symbol between New York City's past and present," Onassis is often quoted saying.
It is properly known as Grand Central Terminal — not station, as it is commonly called.
Visitors also marvel at the whispering walls beneath the main concourse where visitors can chat with each quietly over great distances, as sound travels up the vaulted ceiling. 
Commuter train routes to upstate New York, Long Island and Connecticut begin and terminate at Grand Central. None pass through.
Grand Central does serve as a station, however, for five New York City subway lines that pass deep beneath it — making for an extraordinary network of tracks on multiple levels, which only grew more complex with the opening last week of Grand Central Madison.  
CLICK HERE TO SIGN UP FOR OUR LIFESTYLE NEWSLETTER
One of those subway lines, the S (shuttle) train, stops only at Times Square about four blocks west; then it makes the return trip two minutes away to Grand Central. The shuttle runs back and forth between the two Midtown hubs 18 hours a day.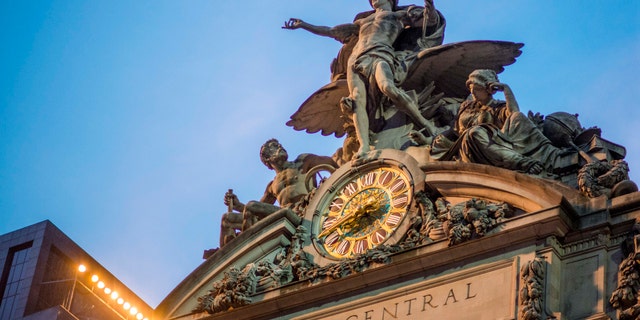 Grand Central's decorative highlights include its elaborate celestial ceiling of with more than 2,500 stars, with astrological constellations such as Aquarius and Cancer, set in gold against a turquoise backdrop. 
Visitors also marvel at the whispering walls beneath the main concourse where visitors can chat with each quietly over great distances as sound travels up the vaulted ceiling; and at Grand Central's signature 14-foot central Tiffany clock. 
It was the world's largest Tiffany clock in 1914 when it was installed.  
"Grand Central Terminal is a story of great engineering, survival and rebirth," says the Grand Central Terminal website, operated by Metro-North Railroad, which serves New York and Connecticut. 
CLICK HERE TO GET THE FOX NEWS APP
Adds "Bowery Boys" co-host Young, "Grand Central symbolized New York City coming out of the Gilded Age as this global supercity of incredible wealth, and the capital city in many ways of the United States."
World's largest, rarest ocean stingrays spotted and tagged in Mozambique
For the first time in scientific history, the wild smalleye stingray has been located and tagged by researchers.
The smalleye species is known for being the world's largest and rarest marine stingray — and was finally spotted in Mozambique.
National Geographic explorer and ray expert Andrea Marshall set out off the coast of the Bazaruto Archipelago in search of the rare stingray.
GIRL, 9 YEARS OLD, DISCOVERS RARE PREHISTORIC MEGALODON TOOTH IN MARYLAND WATERS: 'I COULDN'T BELIEVE IT'
After weeks of looking, Marshall spotted a smalleye in some shallow water, National Geographic (NatGeo) reported.
She was able to dive in after it and touched it with a six-foot-long pole to extract a small skin sample from its underside.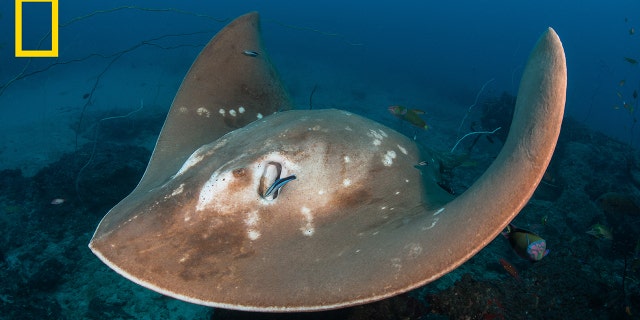 The stingray stayed calm, which was good news for Marshall.
Smalleyes have a lethal stinging spine the length of a human forearm.
560-POUND SWORDFISH CAUGHT BY NORTH CAROLINA FATHER AND SON: REPORT
One wrong move "would put us in mortal danger," Marshall told NatGeo.
Marshall is also the founder of the Mozambique-based Marine Megafauna Foundation.
The fish, native to the Pacific Ocean, can grow up to 10 feet long and eight feet wide.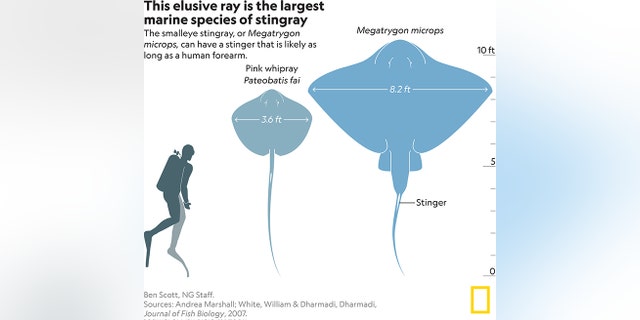 The species earned the name "smalleyes" for their little raisin-sized eyes, said NatGeo.
Since they're so rarely spotted, smalleyes are likely a critically endangered species, that publication also said.
SHARK TOOTH HUNTING: HOW TO FIND TOOTHY TREASURES AND WHERE TO SEARCH
Marshall and her colleagues spent the following months diving at dawn for other smalleyes along the Mozambican coast.
The team tagged 11 smalleyes using both acoustic and satellite tags, in order to track long-distance travel and fine-scale movements.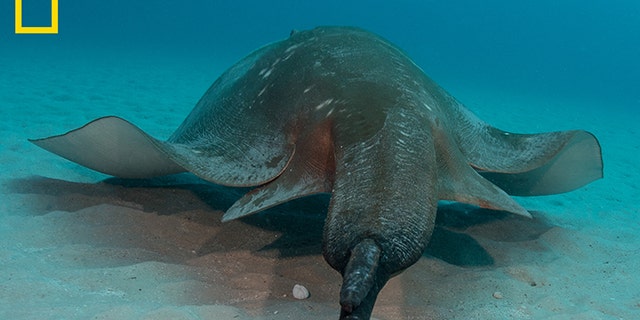 Although the mission was a success, Marshall shared with NatGeo that she and her team encountered a few close calls.
This includes learning how the massive stingray can raise its stinger over its back and swing it around, much like a scorpion.
CLICK HERE TO SIGN UP FOR OUR LIFESTYLE NEWSLETTER
Preliminary data shows that the stingray can dive more than 650 feet deep and swim hundreds of miles in a day, according to Marshall.
Researchers hope that tagging these stingrays will provide an answer to why they travel as far as they do.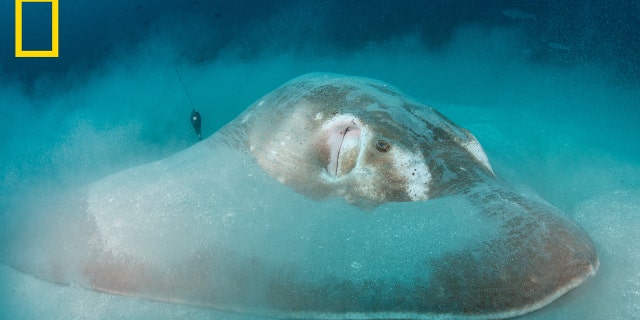 The stingray's diving depth could explain its extremely small eyes, since vision isn't as crucial down in the darkness, Marshall said.
The tags reportedly revealed that the stingrays hang out near the reefs at night, which could mean they feed at dawn and dusk.
Many questions remain regarding the behavior of smalleye stingrays; the International Union for Conservation of Nature lists the species as "data deficient."
CLICK HERE TO GET THE FOX NEWS APP
Marshall's goal is to gather enough information to lead to better protections for smalleyes, NatGeo notes.
Anyone wanting more detail can visit nationalgeographic.com.
Groundhog Day quiz! How well do you know the facts about this unique day?