Summer box office 2023: what were the big hits and misses?
While Hollywood suffered its fair share of furrowed brows this season, the end result is looking like a win. If all goes to plan by the end of the week, then this summer will see the box office reach the magic $4bn mark, making it the biggest summer since the pre-pandemic era.
It's all going to be perilously down to the wire though and with a number of major films losing a major amount of money, there are still some vital cautionary lessons to be learned.
It's a Barbie world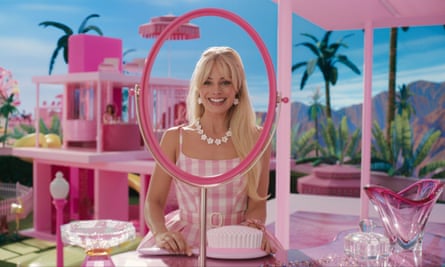 Not even Fortune Teller Barbie could have foreseen the costume-inciting, record-breaking, billion-dollar-making success of this summer's live-action Barbie movie, not just the biggest film of the season but likely to become the biggest film of the year. Mattel's robust sales numbers (last year it still made more than $1.4bn from Barbie products) and an inescapably effective marketing campaign suggested big things, but Greta Gerwig's well-reviewed semi-satire, headlined by Margot Robbie, outdid every expectation and then some, the rare blockbuster that turned into a genuine phenomenon. To date, it's the biggest film ever from a female director, the biggest film ever from Warner Bros, and with $1.2bn and counting (unlike so many summer hits, it has legs), it's set to enter the top 10 biggest films of all time. It was the kind of event that the industry had been craving, dragging millions off the couches they had become so comfortable on (a study showed that around a quarter of all Barbiegoers hadn't been to a cinema since before the pandemic) and proving that the theatrical experience can still be big business.
Inevitably, it's led to a doubling down by Mattel Studios, confirming plans for films based on everything from Polly Pocket (with Lena Dunham at the helm) to Barney the Dinosaur (starring Daniel Kaluuya) to Uno. But while its monster box office was undoubtedly tied to a long-running, wide-reaching brand (the year's only other billion-dollar hit is the similarly nostalgia-fuelled Super Mario Bros Movie), the level of its popularity is down to something harder to replicate: the perfect confluence of director, star, timing and tone. It was also yet another reminder of the financial sway of the female audience following earlier summer hits like Sex and the City, Mamma Mia!, Girls Trip and last year's Where the Crawdads Sing. Its success can also be linked to another summer hit …
Oppenheimer was far from a bomb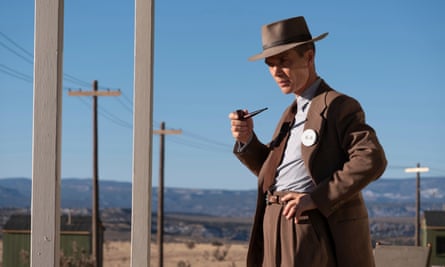 It was the summer of Barbie and Oppenheimer but it was mostly the summer of Barbenheimer, the unlikely double bill of comically opposed movies that turned competition into collaboration. Millions decided to see them both on opening weekend and continued to do so in the weeks after, allowing for a rare global duopoly. While Barbie's box office remains a momentous achievement, it was the $722m (and counting) made by a 3-hour period drama that really shook the industry, a biopic welcomed like a superhero movie. It certainly helped that it was directed by someone with a bit of experience in that field, The Dark Knight trilogy's Christopher Nolan, one of the few directors working today whose name carries the same weight as an A-list actor. While there were some major names in the film (Matt Damon, Emily Blunt, Florence Pugh), it was Nolan who acted as the biggest sell, his blank-cheque passion project proving fruitful not just for him, but for other film-makers hoping to get theirs made in the future.
But like Barbie, it may not be the broad industry game-changer some may view it as. There might not have been a raft of other big-budget historical dramas announced in its wake à la Mattel, but execs will surely be looking at its ongoing success (it's the fourth biggest film of the year and will soon become the third, dethroning Guardians of the Galaxy 3) and wondering how to force another lightening strike. The smarter among them will be waiting until the release of both Martin Scorsese's Killers of the Flower Moon and Ridley Scott's Napoleon to see if audiences are as eager to rush out and see other auteurs allowed the run of a bigger canvas.
Hollywood's elder statesmen and women struggled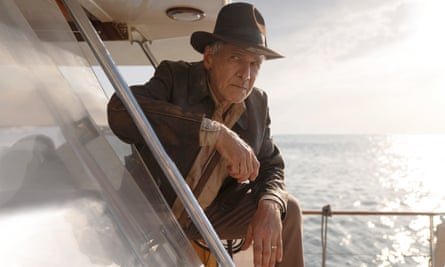 The sky-high box office of last summer's Top Gun: Maverick, the out-in-front success story of the season, seemed to suggest that Tom Cruise, experiencing his biggest hit to date, could do no wrong, a dethroned Hollywood king given back his crown. But a year on and his star has been dimmed by the underwhelming box office of Mission: Impossible – Dead Reckoning Part One, a long-awaited sequel given an impossible mountain to climb. The film has made $541m to date, a number not to be sniffed at free of context but it's the lowest-performing film of the series since the third back in 2006 and with a bloated Covid-impacted budget of $291m, it's an instant money-loser. It's set to lose Paramount around $100m, and a similar number is also being swallowed by Disney, whose even longer-awaited Indiana Jones and the Dial of Destiny has done even worse with just $378m from a similarly hefty $295m budget (almost half of the money made by 2008's Kingdom of the Crystal Skull). Both films are also believed to have marketing budgets of around $100m each, making them two of the most expensive films ever.
They were perhaps big bets that would have been too big in any year but timing was also not on either side with budgets ballooned by Covid and, for Cruise, the runaway Barbenheimer train arriving just a week later hobbling whatever legs a well-reviewed movie might have otherwise had (Ford suffered a more ho-hum response with a Cannes debut looking ill-advised on reflection). They're also older franchises that require some legwork for beginners, at least on the surface, the fifth (Ford) and seventh (Cruise) chapters in series that haven't necessarily trickled down to a younger fanbase. Elsewhere things were similarly unrewarding for actors over the age of 50 with Book Club: The Next Chapter bombing as summer counter-programming, making a limp $28m worldwide (compared to the original's $104m) and Robert De Niro's comedy About My Father struggling with less than $18m. Older cinemagoers have still been slower to return to cinemas post-height of Covid (Oppenheimer's opening weekend was surprisingly led by 18-34-year-olds) and after last year's crop of Oscar movies failed to lure them out, all eyes will be on this fall's contenders to see if the tide can turn.
Conservative audiences made some noise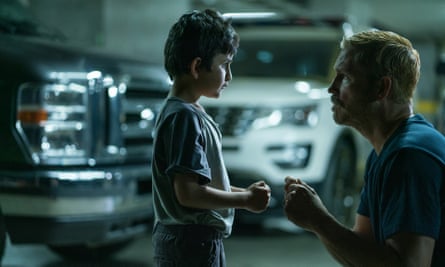 There has been a long line of small, underestimated films aimed at a Christian, conservative audience that have over-performed theatrically in the US from 2014's God's Not Dead to 2019's anti-abortion propaganda Unplanned, but these were mostly drops in the ocean compared to what happened this summer, the tsunami-level arrival of Sound of Freedom. The film, originally made back in 2018 yet shelved by its original distributors Disney who then sold it on, became one of many left vs right culture war success stories of the summer alongside dark, divisive country songs from Jason Aldean and Oliver Anthony. The Trump-endorsed child trafficking thriller starring Jim Caviezel was viewed as QAnon-adjacent by critics at the Guardian, Jezebel and Rolling Stone (Caviezel has also appeared at QAnon-organised events and has rabbited some key theories) and dangerous by some experts, but became an unlikely summer smash, making $178m to date from a budget of $14.5m.
Its success spoke to the quality of the film-making (content aside, it's visually sleeker than any of the breakout Christian films of the last decade), the debate it generated fuelling an audience that feels undervalued to show up in support and a controversial pay-it-forward ticket scheme that pushed viewers to buy more tickets in bulk after watching which has resulted in "sold-out" shows being empty. A sequel is of course on the way (if the issue over who owns the rights to it can be solved) and with its margins making it one of the most profitable independent films of all time, you can expect more eventising of films from the right in the future.
Necessity was the mother of invention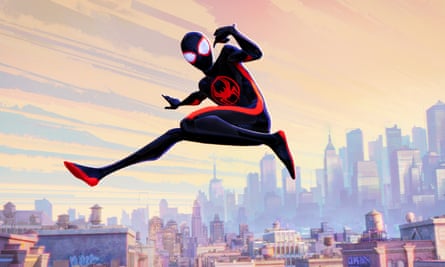 The aforementioned success of Barbie can be traced to a number of factors from brand awareness to infectious marketing but so much of the attention it attracted was a result of Gerwig's desire to subvert the expected. Rather than the Barbie movie one might have anticipated, it was (within the constraints of the system) a film of thoughts and challenges, adding fizz where too often film-makers settle for flat. One of the season's other major success stories achieved something similar, the dizzyingly inventive animated sequel Spider-Man: Across the Spider-Verse, a film overstuffed with ideas and a plot that plays on our fatigue with not just the superhero genre but with the Spider-Man story itself. It was a major hit with critics and crowds (at $687m globally, it topped its predecessor by $300m) and showed that there was life in the Marvel universe after all. Guardians of the Galaxy Vol 3, the biggest superhero hit of the summer, might not have had quite as much to it, but the series has remained one of the studio's most reliably popular franchises because its director, James Gunn, has always tried to do something a bit different, opting for character over cliche. There was also a strong start for the Spider-verse-inspired reinvention that was Teenage Mutant Ninja Turtles: Mutant Mayhem, swapping in visually unexpected animation and a Seth Rogen co-written script of surprising humour, the film slowly creeping past $120m worldwide after three weeks in release boosted by superlative-heavy reviews.
But it was more of the same elsewhere. The Little Mermaid, yet another live-action Disney film sleepily going through the motions, made just $567m worldwide, a notable step down from the billion-dollar-plus totals of Aladdin, The Lion King, Alice in Wonderland and Beauty and the Beast. After crashing and burning with Black Adam and Shazam 2, DC suffered with another bummer summer with the much-hyped adventure The Flash becoming the biggest superhero flop of all time, estimated to lose Warner Bros around $200m, and then August's Blue Beetle stumbling with the worst DC opening weekend in almost 20 years. Even the usually reliable Fast and Furious trilogy was showing signs of exhaustion with Fast X sputtering out with the worst US total since Tokyo Drift in 2006. With so many audiences still needing a more substantive reason to swap couch for cinema, not enough films were giving them more than what they were used to, and this summer showed critical reception directly correlated with audience enthusiasm more than ever before. The message this season was clear: adapt or die.
No funny business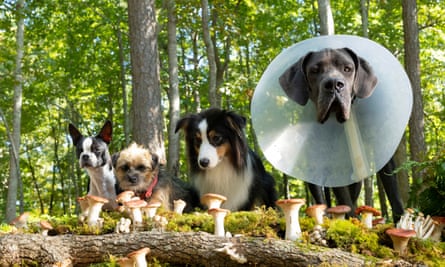 It was supposed to be the summer that saw the return of the studio comedy (last year's season only saw The Bob's Burgers Movie and Easter Sunday dare to brave a theatrical release, to predictably puny numbers) but yet again, audiences mostly stayed away from funny business. The raucous road trip comedy Joy Ride crashed with $15m worldwide, the Sebastian Maniscalco vehicle About My Father may prove to be his last, Searchlight's $8m Sundance buy Theater Camp barely made it past $3m, Bert Kreischer's Bert Kreischer movie The Machine couldn't make it past $11m, Book Club 2 was left on read, The Blackening couldn't make it up to $18m and last weekend the R-rated dog comedy Strays was left in the doghouse with a rough opening of just $8m.
The summer's one comedy success story was Jennifer Lawrence's sweet and sour comeback No Hard Feelings, but even that was only cause for mild applause, making just $50m in the US and $87m worldwide from a considerable, for the genre, budget of $45m. It's a far cry from the big comedy hits of summers past, such as 2009's The Hangover ($468m worldwide), 2011's Bridesmaids ($306m worldwide) or 2015's Spy ($235m worldwide). There's a dearth of both bankable comedy leads and general audience interest in seeing a comedy on the big screen, the majority heading straight to streaming (one-time hit-makers Adam Sandler and Melissa McCarthy chose to partner with Netflix rather than risk ever-diminishing box-office returns). The success of Barbie did show that people were enthused to enjoy a comedy with an audience, even if it was hidden in different packaging – so the laughs are out there it just requires a more energised search to find them.
Source: https://www.theguardian.com/film/2023/aug/23/summer-movie-reviews-box-office-barbie-oppenheimer
Transactions involving Bernard Arnault investigated over suspected money laundering
The Paris public prosecutor's office is investigating financial transactions allegedly involving the French billionaire Bernard Arnault and a Russian businessman.
The prosecutors are investigating transactions involving Arnault, whose ownership of the luxury goods group LVMH has made him the world's second richest person after Elon Musk, and Nikolai Sarkisov, Reuters reported, citing a statement from the Paris prosecutor's office. Sarkisov's brother, Sergei, founded the Russian insurance company Reso-Garantia.
The French newspaper Le Monde first reported the existence of the investigation, citing transactions involving property at the Courchevel ski resort. It cited a December 2022 document from Tracfin, part of France's justice system focused on combating money laundering, which reportedly lists transactions "which may characterise money laundering".
A spokesperson forReso-Garantia said that "neither Reso-Garantia, nor Mr Sarkisov personally, has been involved in the transaction that was described in the Le Monde article. Mr Sarkisov and Mr Arnault have never met."
The spokesperson said Sarkisov and Reso-Garantiahad received no contact or requests for documents from French authorities, or those of other countries.
Arnault's fortune is estimated to be worth $164bn (£134bn), according to Bloomberg, and it at one point it made him the world's richest man on paper. He and his family own 41% of LVMH, the group that owns luxury brands including the handbag brand Louis Vuitton, Moët champagne, Hennessy cognac, the jeweller Tiffany's and the watchmaker Tag Heuer, among many others.
Arnault, who is 74, is preparing to hand on his empire, which he founded 35 years ago and grew by acquiring some of the world's best-known fashion brands and expanding sales to aspiring consumers in Asia in particular. In January, he appointed his daughter, Delphine, to run Christian Dior, the second-biggest brand in LVMH in a move that some analysts said set the scene for a family race with her brother, Antoine, over who would run the company.
The Paris investigation is reportedly looking at transactions involving the purchase of 14 properties in the French Alpine resort of Courchevel during a period of a few weeks in the autumn of 2018, according to Le Monde. The properties were reportedly located in Jardin Alpin, a particularly exclusive quarter of the ski resort characterised by expensive restaurants with views of the slopes.
Le Monde reported on Thursday that Sarkisov had acquired real estate at a luxury Alpine resort via a transaction in which Arnault, through one of his companies, had provided a loan.
The spokesperson for Reso-Garantia said: "The transaction was managed by a small investment unit which invests professionally in European real estate. It consisted of acquiring flats in an old building in Courchevel from various private owners, with the view to sell them later to a developer once the entire building was bought out.
"All transactions were carried out by French companies, through French notaries by French lawyers on all sides. This was a usual real estate deal."
LVMH declined to comment.
Le Monde cited a person close to Arnault as saying the transaction had been carried out in full respect of French law.
No need to send it back: Netflix posts its final DVDs to customers
Most of Netflix's 238 million streaming customers around the world will be unaware that the company first launched 25 years ago as a DVD mailing service. Even fewer might realise that operation has continued, with under 1 million people still subscribing.
But now the company is finally hitting the stop button, with its five remaining US distribution centres mailing out their final discs to American customers on Friday.
These DVD diehards will be allowed to keep these titles rather than return them, meaning some will get up to 10 as a goodbye present from a business that boasted as many as 16 million subscribers at its peak.
"It is very bittersweet," Marc Randolph, Netflix's co-founder and the chief executive when the company shipped its first DVD, told Associated Press. "We knew this day was coming, but the miraculous thing is that it didn't come 15 years ago."
Netflix does not break out the number of DVD subscribers in its figures, but according to an AP estimate fewer than 1 million people now subscribe to the service.
Randolph came up with the idea of a DVD-by-post service in 1997 – in a challenge to then rental market leader Blockbuster – with his friend and fellow entrepreneur, Reed Hastings, who eventually succeeded Randolph as CEO. He only stepped aside from that role this year.
The first disc sent out by Netflix was Tim Burton's Beetlejuice in March 1998 and since then the company has shipped 5.2bn of them. Its most popular title was the Sandra Bullock vehicle The Blind Side.
However, Randolph said he knew that DVDs would not be the mainstay of the business and would be overtaken by watching films and TV shows through internet connections.
In 2011 Netflix decided to separate the DVD business from the streaming business, one year after Blockbuster went bankrupt – having turned down an opportunity in 2000 to buy Netflix for $50m (£41m) instead of trying to compete against it. The streaming giant is now worth about $166bn.
"From day one, we knew DVDs would go away, that this was transitory step," Randolph said. "And the DVD service did that job miraculously well. It was like an unsung booster rocket that got Netflix into orbit and then dropped back to Earth after 25 years. That's pretty impressive."
Evergrande halts share trading as woes mount for China property giant
Embattled Chinese property giant Evergrande has suspended share trading on the Hong Kong stock exchange only a month after it resumed trading after a 17-month suspension.
Trading in its two other units – the property services and electric vehicle groups – also stopped at 9am on Thursday, according to notices posted by the stock exchange.
The halt in trading comes a day after reports that the chair of Evergrande had been put under police surveillance. Hui Ka Yan, who founded Evergrande in 1996, was taken away earlier this month and is being monitored at a designated location, according to Bloomberg.
It is not clear why Hui might have been placed under residential surveillance, which falls short of a formal detention or police arrest and does not mean a criminal charge follows.
Evergrande had only resumed trading on 28 August after the company was suspended for 17 months for not publishing its financial results. Earlier this month, several employees of Evergrande's wealth management unit were arrested in Shenzhen on unspecified charges.
Two former executives were also reportedly detained recently. Pan Darong and Xia Haijun had resigned last year after it emerged that 13.4bn yuan (£1.5bn) of deposits had been used as security for third-party loans.
Earlier this week, Hengda Real Estate, Evergrande's primary unit in mainland China, missed principal and interest payments on a 4bn yuan bond. Hui resigned from his position as Hengda chair in 2021.
On Sunday, Evergrande said it was unable to issue new debt as Hengda was being investigated.
And on Friday it said meetings planned this week on a key debt restructuring plan would not take place, adding it was "necessary to reassess the terms" of the plan in order to suit the "objective situation and the demand of the creditors".
China's property sector is a key pillar of growth – along with construction, it accounts for about a quarter of GDP – and has experienced a dazzling boom in recent decades.
The massive debt accrued by the industry's biggest players has, however, been seen by Beijing in recent years as an unacceptable risk for the financial system and overall economic health.
Authorities have gradually tightened developers' access to credit since 2020 and a wave of defaults has followed – notably that of Evergrande.
Another Chinese property giant, Country Garden, narrowly avoided default in recent months, after reporting a record loss and debts of more than $150bn.
Agence France-Presse contributed to this report