Sen. Chris Murphy pops Biden's hopes for assault weapons ban, says the votes aren't there
Sen. Chris Murphy, D-Conn., threw cold water on President Biden's hopes to pass an assault weapons ban during the lame duck Congress on Sunday.
Murphy argued that the votes for such a bill are "probably not" there for Democrats, despite the president's push to enact a ban following a spate of shootings in recent weeks. The 50-50 split in Congress means Democrats would need 10 Republicans to defect and vote for the ban in order to overcome a filibuster.
"I'm glad that President Biden is gonna be pushing us to take a vote on an assault weapons ban," he told CNN's Dana Bash. "The House has already passed it. It's sitting in front of the Senate. Does it have 60 votes in the Senate right now? Probably not, but let's see if we can try to get that number is close to 60 as possible."
"If we don't have the votes, then we'll talk to [Senate Majority Leader Chuck] Schumer and maybe come back next year, with maybe an additional senator, and see if we can do better," he added.
DEM GOV. POLIS DECLINES TO ENDORSE BIDEN'S CALL FOR AN 'ASSAULT WEAPONS' BAN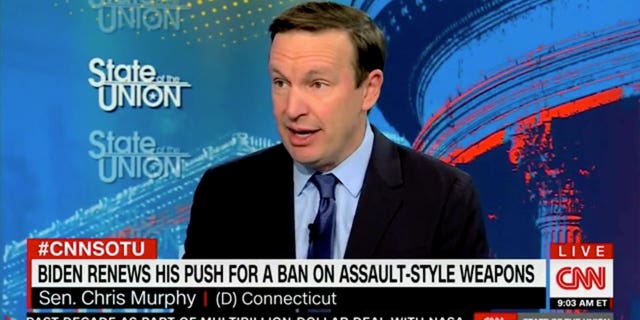 Biden first called for an assault weapons ban following the shooting at the Club Q nightclub in Colorado earlier this month. The suspect in that case, who described himself as nonbinary, is accused of using an AR-15-style rifle to murder five people at the LGBTQ nightclub.
"Gun violence continues to have a devastating and particular impact on LGBTQI+ communities across our nation and threats of violence are increasing. We saw it six years ago in Orlando, when our nation suffered the deadliest attack affecting the LGBTQI+ community in American history," Biden wrote in response to the attack.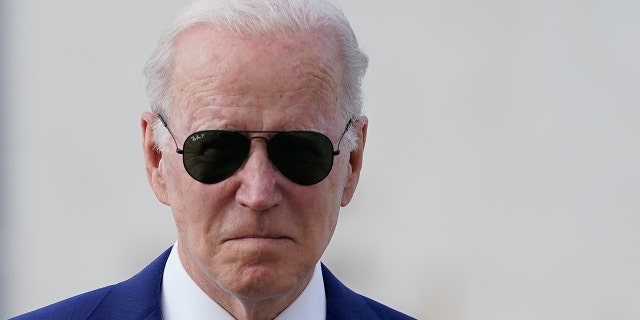 COLORADO MAN ARRESTED IN SHOOTING THAT KILLED 12-YEAR-OLD, INJURED 14-YEAR-OLD: POLICE
"We must address the public health epidemic of gun violence in all of its forms. Earlier this year, I signed the most significant gun safety law in nearly three decades, in addition to taking other historic actions. But we must do more. We need to enact an assault weapons ban to get weapons of war off America's streets," he added.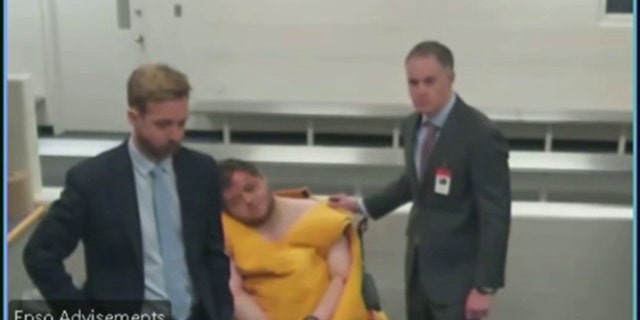 Biden reiterated his push on Thanksgiving Day, though appeared to conflate "assault weapons" with all semi-automatic weapons, which make up a large swath of rifle, handgun and shotgun purchases in the U.S. A semi-automatic weapon automatically reloads each shot but only fires one round for each trigger pull.
CLICK HERE TO GET THE FOX NEWS APP
"The idea we still allow semi-automatic weapons to be purchased is sick. Just sick," Biden said during a press event in Nantucket, Massachusetts. "I'm going to try to get rid of assault weapons."
Jessica Chasmar contributed to this report.
Source: https://www.foxnews.com/politics/sen-chris-murphy-pops-bidens-hopes-assault-weapons-ban-says-votes-arent-there
Michigan man pleads guilty to assisting Whitmer kidnapping scheme
A man accused of aiding a plot to kidnap Michigan's governor pleaded guilty Wednesday, the ninth conviction in state and federal courts since agents broke up an astonishing scheme by anti-government rebels in 2020.
Shawn Fix said he provided material support for an act of terrorism, namely the strategy to snatch Gov. Gretchen Whitmer at her vacation home in Antrim County. Prosecutors agreed to drop a weapon charge.
Fix trained with a militia, the Wolverine Watchmen, for "politically motivated violence," prosecutors have said, and hosted a five-hour meeting at his Belleville home where there was much discussion about kidnapping Whitmer.
MICHIGAN MAN CHARGED WITH AIDING WHITMER KIDNAPPING PLOT TO CHANGE PLEA
Fix, 40, acknowledged helping plot leader Adam Fox pinpoint the location of Whitmer's home, key information that was used for a 2020 ride to find the property in northern Michigan.
"Guilty," Fix told the judge.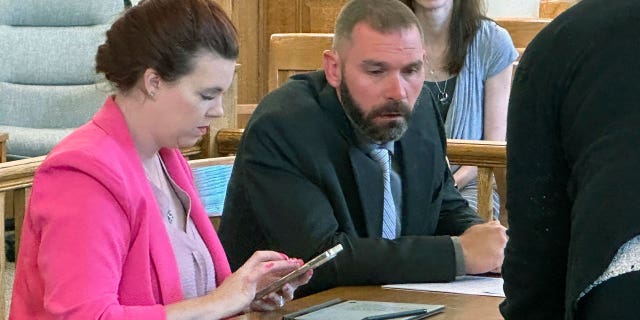 He appeared in an Antrim County court, one of five people charged in that leg of the investigation. A co-defendant pleaded guilty to a lesser charge in March, leaving three other men to face trial in August.
Fix, who faces a maximum penalty of 20 years in prison, agreed to testify if called by prosecutors.
The main kidnapping conspiracy case was handled in federal court, where four men, including ringleaders Fox and Barry Croft Jr., were convicted. Two others were acquitted.
WISCONSIN MAN CHARGED IN WHITMER KIDNAPPING PLOT TO CHANGE PLEA
Separately, three men were convicted at trial in Jackson County, the site of militia training, and are serving long prison terms.
Whitmer, a Democrat, was targeted as part of a broad effort by anti-government extremists to trigger a civil war around the time of the 2020 presidential election, investigators said. Her COVID-19 policies, which shut down schools and restricted the economy, were deeply scorned by foes.
But informants and undercover FBI agents were inside the group for months, leading to arrests in October 2020. Whitmer was not physically harmed.
CLICK HERE TO GET THE FOX NEWS APP
After the plot was thwarted, Whitmer blamed then-President Donald Trump, saying he had given "comfort to those who spread fear and hatred and division." Last August, after 19 months out of office, Trump called the kidnapping plan a "fake deal."
Utah Rep. Chris Stewart to step down from Congress in September
U.S. Rep. Chris Stewart, R-Utah, on Wednesday officially submitted his letter of resignation from Congress. 
In a letter to Utah Gov. Spencer J. Cox, Stewart said he would be stepping down as a member of the U.S. House of Representatives effective Sept. 15.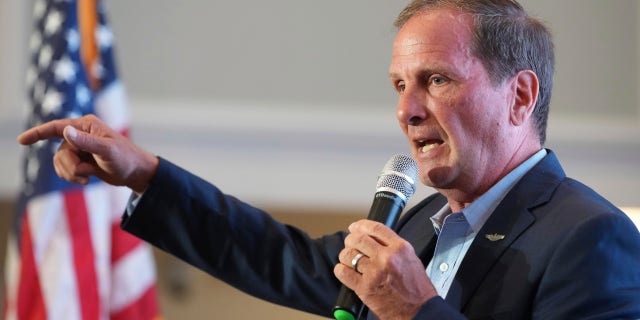 "It has been one of the great honors of my life to serve the good people of Utah in Congress," Stewart said.
Stewart, a six-term lawmaker, announced his plans to leave Congress last month due to his wife's illness. 
His resignation would leave open a Republican seat on the House Appropriations and Intelligence committees — and reduce an already narrow GOP majority to just four seats.
FBI WILLING TO ALLOW ALL HOUSE OVERSIGHT COMMITTEE MEMBERS TO VIEW BIDEN DOC ALLEGING CRIMINAL SCHEME: SOURCE
Utah law states that the governor must call for a special election in the event of a House vacancy. Once Stewart makes his resignation official, Republican Gov. Spencer Cox will have seven days to set the time for a primary and special election. 
The law requires those dates to be the same as municipal primary and general elections scheduled for this year, unless the state legislature appropriates funds to hold a separate election.
CLICK HERE TO GET THE FOX NEWS APP
Though Stewart's departure will mean one less Republican in the U.S. House of Representatives, it is not expected to affect House Speaker Kevin McCarthy's ability to steer a tight Republican majority. 
The district is reliably Republican and Stewart defeated a Democratic challenger by more than 30 percentage points in 2022.
Fox News' Chris Pandolfo contributed to this report. 
Trump attorneys notified former president is target of criminal investigation
Federal prosecutors reportedly notified former President Donald Trump's attorneys that he is the target of a criminal investigation regarding his handling of classified materials after serving as commander in chief, two sources with knowledge of the ongoing grand jury probe confirm to Fox News.
Trump's handling of classified materials after leaving office in 2021 has been the focus of an investigation led by Special Counsel Jack Smith, who was appointed as special counsel on the matter in November 2022.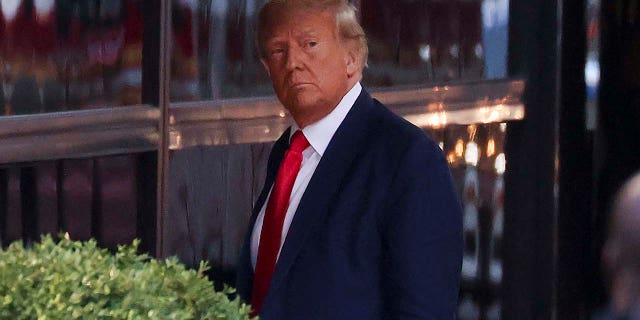 The appointment came just months after the FBI searched for missing classified documents in a raid at Trump's Mar-a-Lago estate in Florida on Aug. 8, 2022.
TRUMP LAWYERS MEET OFFICIALS AT DOJ AS SPECIAL COUNSEL PROBE ON CLASSIFIED DOCUMENTS NEAR END
That Justice Department notification came days ago, said sources, and is in indication the Special Prosecutor may be close to deciding whether to bring charges in the months long investigation. The fact prosecutors privately informed Trump's lawyers he is a target is another indication, sources said, that the former president's own actions on handling classified material are the focus of the investigation.
Notifying individuals they are a target is a routine part of criminal investigations done at the discretion of prosecutors, but charges may not ultimately be filed.
Trump's legal team met privately at the Justice Department with Smith and some of his team to discuss the grand jury investigation.
CLICK HERE TO GET THE FOX NEWS APP
To be clear, Trump has not, nor does this suggest that he will be charged with a crime.
The notification is simply to notify the former president that he has become a target, and to allow him time to present evidence in front of a grand jury.