Secrets of getting into the holiday spirit this year: Give back to others
Sen. James Lankford, R-Oklahoma, has shared a message exclusively with Fox News Digital about giving back to others ahead of the Thanksgiving season.
"There's no better way to get into the holiday spirit than giving back," he said in comments to Fox News Digital this week, ahead of the holiday.
"While it's easy to dwell on what divides us," he added, there "are some ways to serve friends and neighbors as we enter the holiday season."
NATIONAL WREATHS ACROSS AMERICA DAY, DEC. 17: REMEMBERING OUR FALLEN VETERANS DURING THE HOLIDAYS
This is a tough period of time for many Americans, who may be dealing with higher food and gas costs, battling health challenges, living on fixed incomes — and/or facing a lack of affordable and nutritious food.
Sen. Lankford's message highlights the ways in which Americans can help other Americans.
'Bless people who are alone'
Among his points: Host others in your own home.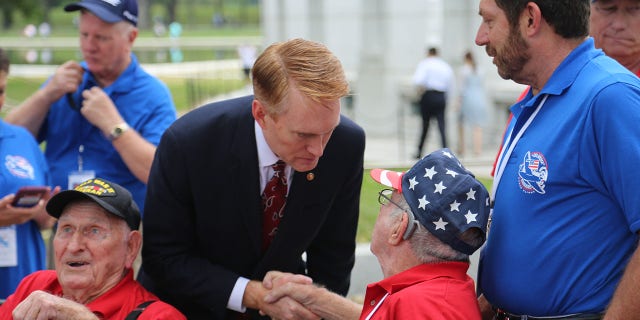 "Celebrating with family is a blessing, but some people aren't able to join their family this year," the senator says in his Thanksgiving message.
He suggests that people "offer an extra plate at your table as a way to bless people who are alone."
'Prepare their pantry'
Another idea: Think about donating to a local food pantry or food bank in order to help those who don't have enough to eat.
ON VETERANS DAY, NEW YORK TEEN HONORS WWII VETERAN WITH MEMORIAL AND PERSONALIZED CREATIONS
This may include those who are working two jobs — yet still don't have the ability to fully provide for their households.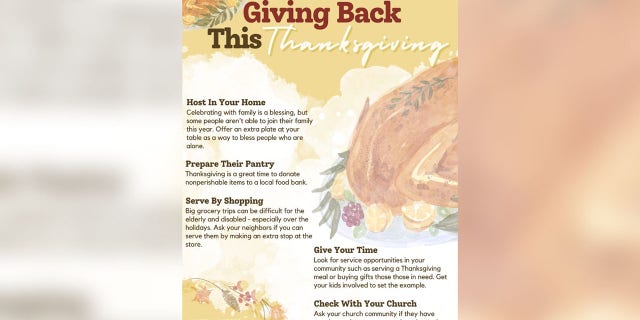 "Thanksgiving," says the senator, "is a great time to donate nonperishable items to a local food bank."
There are other ways as well …
'Serve by shopping'
It's not easy for those who can't drive, or who don't have other means of traveling, to get out to the store to buy what they need.
Sure, they can order deliveries to their homes — but they may not be able to afford all that they need.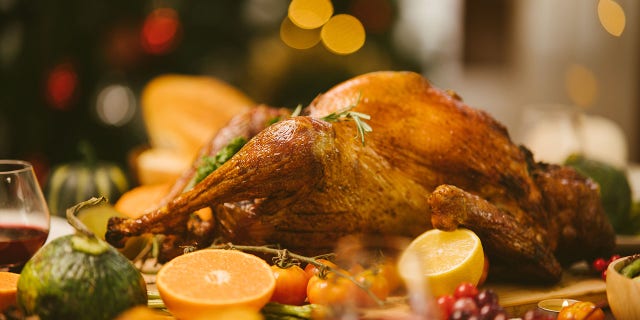 So, "ask your neighbors if you can serve them by making an extra stop at the store," says the senator. 
CLICK HERE TO GET THE FOX NEWS APP
For additional ideas on how to help others who may benefit from a thoughtful and helping hand, Sen. Lankford also suggests giving of your time. 
Families can get the kids involved, too.
CLICK HERE TO SIGN UP FOR OUR LIFESTYLE NEWSLETTER
He also advises checking with your church or other house of worship to see how else you may be able to help those in your community.
Source: https://www.foxnews.com/lifestyle/secrets-holiday-spirit-give-back-others
How to send Valentines to kids in hospitals, nursing home residents and more
Valentine's Day is a day when we think of others. It also can be a day to spread love to people who are facing their own set of challenges.
Throughout the country, pediatric hospitals, nursing homes, shelters and even employers of frontline workers are currently accepting Valentine's Day cards and other holiday goodies.
Here are a few organizations and gift ideas that you might want to consider extending kindness to.
VALENTINE'S DAY SECRET: SPECIAL OCCASION UP AHEAD IS NOT JUST FOR LOVERS 
St. Jude Children's Research Hospital
Valentine's Day celebrants can send virtual cards to St. Jude Children's Research Hospital for free on the pediatric hospital's website. Virtual card creators get to pick from an assortment of colorful designs that feature artwork inspired by real patients of St. Jude. 
St. Jude recommends writing "encouraging notes" to its patients. Cards can also be sent all year round and not just on Valentine's Day. 
Other ways people can support the hospital over the holiday include sending in monetary donations, hosting fundraising events and spreading awareness on social media, according to St. Jude's website.
St. Jude is partnered with AmazonSmile, an online shop that processes cash donations and giftable items to charities at no cost.
VALENTINE'S DAY 'SCRATCH-OFF CARD' CRAFT ON TIKTOK LETS YOU HIDE MESSAGES FOR YOUR SWEETHEART 
HIS Radio's Hearts for Kids Initiative
Non-commercial radio station WLFJ-FM (HIS Radio) is accepting handmade Valentine's Day cards that'll be distributed to children's hospitals throughout North Carolina. 
The station will be delivering "cheer packets" made up of "cards and fun goodies" to children's wards at the following seven hospitals: North Carolina Children's Hospital, Chapel Hill; Wake Med, Raleigh; Duke Children's, Durham; Vidant/Maynard Children's Hospital, Greenville; Cape Fear Valley Medical Center, Fayetteville; Betsy Johnson Hospital, Dunn; and Nash General, Rocky Mount.
HIS Radio will screen cheer packets. Cards and goodies must be received no later than Wednesday, Feb. 8, according to the radio station's website.
VALENTINE'S DAY: DO YOU KNOW THE ORIGINS OF THE HOLIDAY?
Valentine's Day cards can be mailed or dropped off in person at the address below.
HIS Radio–Hearts For Kids
7610 Falls of Neuse Rd, Suite 155
Raleigh, N.C. 27615
The local radio station recommends card submitters refrain from using glitter and googly eyes, making references to illness or religion and providing candy or toys. Instead, HIS Radio suggests making uplifting and gender-neutral holiday cards that feature standard Valentine's Day greetings. Cards written in Spanish are also encouraged.
ONE OF THE WORLD'S OLDEST VALENTINE'S DAY CARDS FROM 1818 REDISCOVERED AFTER 20 YEARS 
Wish of a Lifetime From AARP's Cupid Crew
Spreading Valentine's Day cheer to seniors is an easy task with AARP's Wish of a Lifetime. The organization has a volunteer-driven Cupid Crew campaign that collects Valentine's Day cards nationally and delivers these heartfelt notes to seniors who are socially isolated.
Pre-made Cupid Crew Valentine's Day cards can be downloaded from the Wish of a Lifetime website. Once printed, holiday celebrants can personalize and drop off or mail the cards to local senior communities or someone they know personally.
"Since the pandemic's start, many older Americans have become more isolated, missing out on chances to connect with their communities and passions in life," Wish of a Lifetime's website states. "Through Cupid Crew, you can help them feel more connected and loved."
Love In Action Project
The Love in Action Project has already kicked off its annual Valentine's Day card drive, which aims to create and deliver 5,000 cards to nursing home residents in North Carolina. The organization matches volunteers with nursing homes, so cards can be sent directly to these facilities.
According to the Love in Action Project, sending Valentine's Day cards to seniors in nursing homes fosters human connection, curbs loneliness and aids physical and mental health. 
Volunteers who are interested in participating in this year's card drive can email the Love in Action Project at info@iamlovenaction.org.
CLICK HERE TO GET THE FOX NEWS APP
Open Door Mission
Open Door Mission, a Nebraska-based shelter that offers temporary housing and food to people in need, is accepting handmade Valentine's Day cards and decorations that'll be distributed around the holiday. 
Both crafts should be dropped off at the organization's administration building at the address below.
Open Door Mission
2828 N 23rd St East
Omaha, Neb. 68110
Valentine's Day cards can include holiday candies and will be distributed to Open Door Mission residents, according to the nonprofit. Donated Valentine's Day decorations will be displayed at the Open Door Mission's Hearts of Hope Banquet.
FOLLOW US ON FACEBOOK FOR MORE FOX LIFESTYLE NEWS
Send cards or meals to frontline workers
Early on in the COVID-19 pandemic, citizens showed their appreciation and support to frontline workers with thank-you cards and meals.
Those considerate offerings can be brought back on Valentine's Day for local hospitals, police departments, firehouses and other essential workers.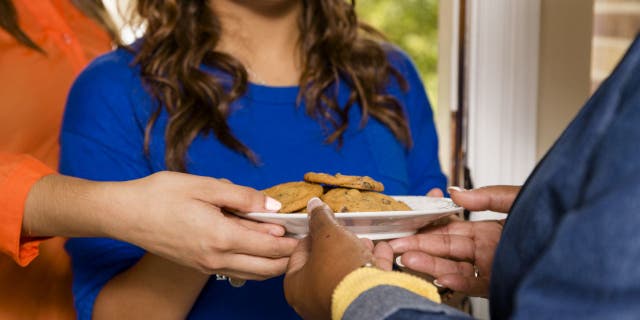 Whether it's a simple Valentine's Day card, a homemade baked good or a store-bought breakfast, lunch or dinner, there are different ways you can spread holiday cheer. 
Just make sure to check with the organization you'd like to extend Valentine's Day appreciation to in case there are specific gifting rules.
CLICK HERE TO SIGN UP FOR OUR LIFESTYLE NEWSLETTER
If you'd like to send a Valentine to a veteran or an active-duty service member, read more here.
Biden issues call for unity after insulting GOP as 'fiscally demented'
President Biden called for unity, hearkening back to days when elected officials from both sides of the aisle got along, two weeks after he called Republicans "fiscally demented."
Biden delivered the remarks during a Thursday morning address at the National Prayer Breakfast in Washington, D.C.
"In our politics, in our lives, we too often see each other as opponents and not competitors," Biden said. "We see each other as enemies, not neighbors. And as tough as these times have been, if we look closer we see the strength and determination that has long defined America."
"There are those in the greatest need who are looking to us. They've elected us to help them. To really look at each other, not as Democrats, not as Republicans, but as who we really are – as fellow Americans, fellow human beings worthy of being treated with dignity and respect," the president added.
PRESIDENT BIDEN CALLS REPUBLICANS 'FISCALLY DEMENTED' DURING MLK DAY SPEECH, AMID DOCS SCANDAL, INFLATION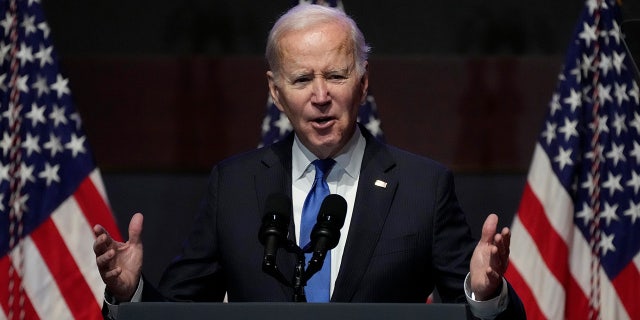 Biden stated that "so much more unites us than divides us," and that his first two years in office showed that officials "can join hands and get things done." 
It was just two weeks ago that Biden took a shot at Republicans during a speech at the National Action Network's Martin Luther King, Jr. Day breakfast. 
REPORTER CALLS OUT BIDEN FOR COMPLAINING OF 'POISON' POLITICS WHILE SMEARING REPUBLICANS AS 'SEGREGATIONISTS'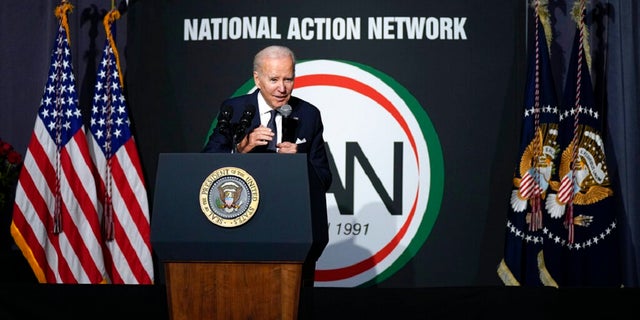 "These guys, they're fiscally demented. They don't quite get it," Biden said about Republicans who criticized Biden for signing large spending packages.
Biden has also called Republicans who support former President Donald Trump "a threat to this country," and compared their political ideology to "semi-fascism."
CLICK HERE TO GET THE FOX NEWS APP
Later in his remarks, the president recalled how things were different when he first joined the Senate in the 1970s, at a time when political opponents could still be friends. He illustrated his point by saying how when segregationists like Sens. Strom Thurmond, R-S.C., and James Eastland, D-Miss., were in office, he would see Sen. Ted Kennedy, D-Mass., "argue like hell" with Eastland on the Senate floor, then eat with him afterwards in the Senate dining room.
"I don't know how we go back to doing that anymore, but we have to," Biden said.
Hunter Biden's lawyers demand criminal probe into laptop leakers, Giuliani and others, admit laptop is his
Hunter Biden's lawyers called on federal and state prosecutors across the country to open criminal investigations into his critics on Wednesday – and in doing so, acknowledged that the notorious laptop is indeed Hunter's.
Biden's attorney, Abbe Lowell, wrote letters to the Justice Department and the Delaware attorney general calling for investigations into Rudy Giuliani, Steve Bannon and John Mac Isaac, who owns the computer repair shop where Biden is said to have left his laptop. Biden's lawyers also sent cease and desist letters to others who obtained and disseminated the laptop's contents.
Lowell argued in the letters that Mac Isaac and the others had no right to inspect the contents of Biden's laptop, much less make copies of it to share with the media.
"This failed dirty political trick directly resulted in the exposure, exploitation, and manipulation of Mr. Biden's private and personal information," Lowell wrote in a letter. "Politicians and the news media have used this unlawfully accessed, copied, distributed, and manipulated data to distort the truth and cause harm to Mr. Biden."
The DOJ did not immediately respond to a request for comment from Fox News Digital.
COMER SOUNDS ALARM ON BIDEN'S MISHANDLING OF CLASSIFIED DOCUMENTS: 'NOTHING' HE'S DONE IS 'NORMAL'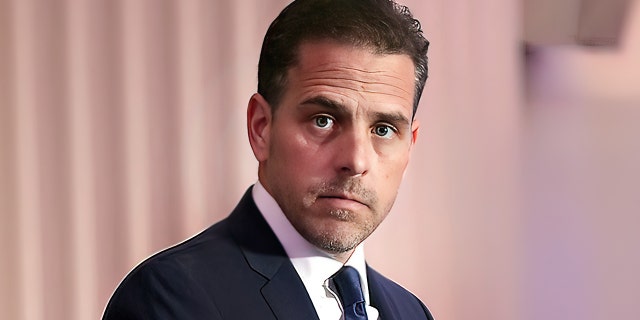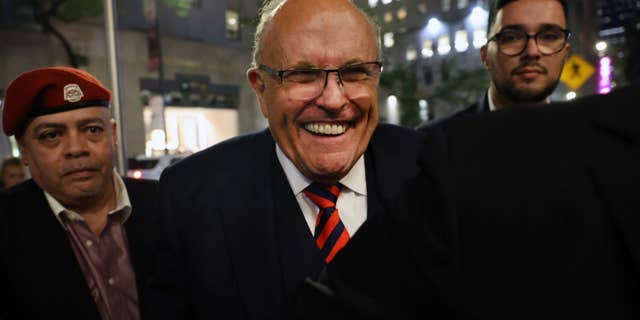 HUNTER BIDEN SEEN AT RITZY NYC ART GALLERY SELLING HIS PAINTINGS FOR UP TO $200K, DESPITE ETHICS CONCERNS
The letter went on to accuse Mac Isaac of "theft of computer services," and Giuliani of "possession of stolen property.
"Mr. Mac Isaac chose to work with President Donald Trump's personal lawyer to weaponize Mr. Biden's personal computer data against his father, Joseph R. Biden, by unlawfully causing the provision of Mr. Biden's personal data to the New York Post," Lowell wrote.
Despite the appearances, a source familiar with Lowell's move argued that Wednesday's letters do not constitute an admission of the laptop's validity. Biden's legal team argues that the versions of the laptop released to the public may have been tampered with.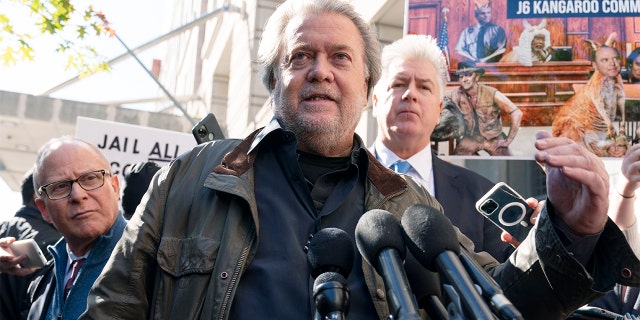 The First Son's newfound legal aggression comes as Republicans on Capitol Hill are preparing their own investigations into both him and President Biden's family more generally.
An upcoming hearing for the House Oversight Committee will focus on Twitter's censorship of the New York Post's original story on the so-called "laptop from hell," which dropped just weeks before Election Day in 2020.
CLICK HERE TO GET THE FOX NEWS APP
Other House investigations are expected to focus on Hunter's business dealings. Those investigations are likely to rely heavily on the contents of the laptop.
The Associated Press contributed to this report.