Rep. Waltz: Biden admin has 'weakest record' on human rights of modern presidents as Chinese protests rage
FIRST ON FOX: Florida Republican Rep. Michael Waltz torched the Biden administration as having the "weakest record" on human rights among modern presidencies as anti-government protests in China rage.
Waltz took aim at President Biden's administration in a Monday interview with Fox News Digital when asked about the president's level of support for Chinese citizens protesting against the communist nation's draconian COVID-19 protocols.
"You know, it has been a trend with this administration. Typically, check the box and show tepid, weak, ineffectual support," Waltz said.
CHINA REPORTEDLY FLOODS TWITTER WITH PORN TO BLOCK NEWS OF WIDESPREAD COVID PROTESTS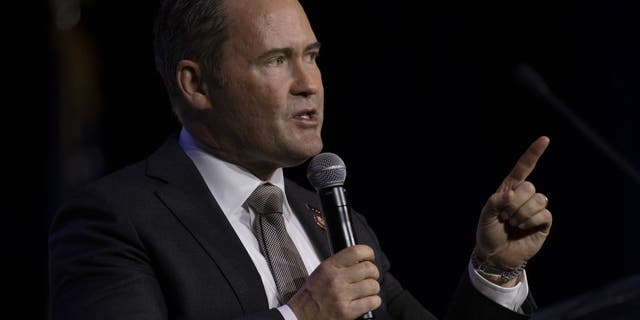 "I mean, they may issue a statement from the podium or a separate, vaguely worded press statement," the Florida Republican continued. "But no, it's not nearly strong enough for those fighting for their freedoms in China, nor is it strong enough for [those] in Cuba."
"Hasn't been strong enough in Iran," he said. "I mean, I could go around the world.
Waltz added that he believes the Biden administration "has the weakest record on human rights of any modern president."
The Florida Republican's comments come as citizens across China took to the streets to protest the Chinese Communist Party's (CCP) brutal COVID-19 protocols.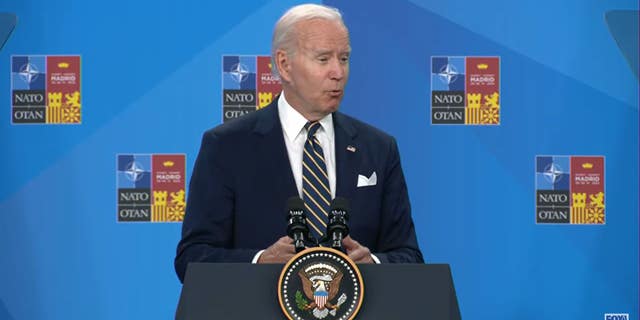 Protests had spread to some 20 provinces throughout China. The demonstrations over the country's "zero-COVID" policy and a deadly fire in a high-rise building in Urumqi, the capital of Xinjiang province, that cost 10 people their lives seemed to have been the catalyst for many people in the communist nation to say enough is enough. The building had been in partial lockdown for nearly two months.
Over the weekend, things turned violent in several cities, with protesters clashing with police. Videos posted online showed police attacking and carrying away some protesters. People have increasingly voiced their anger online.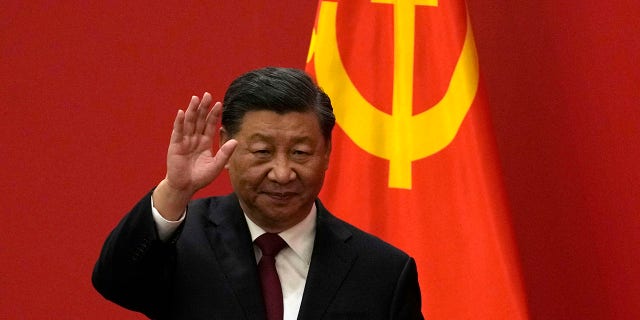 On Saturday and into Sunday, people gathered in the city center of Shanghai to light candles for the victims of the deadly fire. Around midnight, the crowd had swelled to over a thousand people, chanting, "apologize," directed at the central government, as well as "Xi Jinping, step down" and "Communist Party, step down."
Such slogans aimed directly at Xi and his central leadership committee are unprecedented. Even during the Tiananmen Square protests in 1989, protesters demanded democratic reform, not regime change. 
CLICK HERE TO GET THE FOX NEWS APP
After an hours-long standoff between the police and the protesters, police forces started clearing the streets around 2 am in Shanghai. Although it began peacefully, an eyewitness told Fox News Digital that after a while, the police started pulling people out of the crowd, dragging them into police vehicles and taking them away. On Sunday, requests for volunteer lawyers appeared on social media to help those arrested the night before.
The White House did not immediately respond to Fox News Digital's request for comment.
Fox News Staff contributed reporting.
Source: https://www.foxnews.com/politics/waltz-biden-admin-weakest-record-human-rights-modern-presidents-chinese-protests-rage
Michigan man pleads guilty to assisting Whitmer kidnapping scheme
A man accused of aiding a plot to kidnap Michigan's governor pleaded guilty Wednesday, the ninth conviction in state and federal courts since agents broke up an astonishing scheme by anti-government rebels in 2020.
Shawn Fix said he provided material support for an act of terrorism, namely the strategy to snatch Gov. Gretchen Whitmer at her vacation home in Antrim County. Prosecutors agreed to drop a weapon charge.
Fix trained with a militia, the Wolverine Watchmen, for "politically motivated violence," prosecutors have said, and hosted a five-hour meeting at his Belleville home where there was much discussion about kidnapping Whitmer.
MICHIGAN MAN CHARGED WITH AIDING WHITMER KIDNAPPING PLOT TO CHANGE PLEA
Fix, 40, acknowledged helping plot leader Adam Fox pinpoint the location of Whitmer's home, key information that was used for a 2020 ride to find the property in northern Michigan.
"Guilty," Fix told the judge.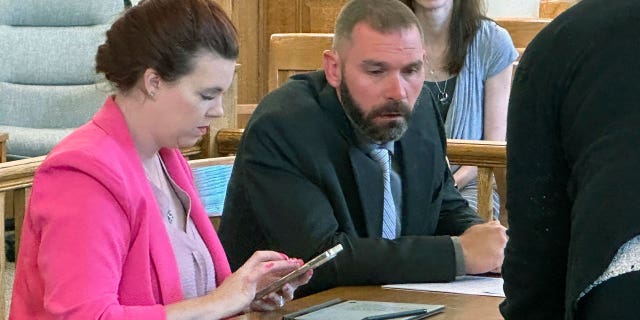 He appeared in an Antrim County court, one of five people charged in that leg of the investigation. A co-defendant pleaded guilty to a lesser charge in March, leaving three other men to face trial in August.
Fix, who faces a maximum penalty of 20 years in prison, agreed to testify if called by prosecutors.
The main kidnapping conspiracy case was handled in federal court, where four men, including ringleaders Fox and Barry Croft Jr., were convicted. Two others were acquitted.
WISCONSIN MAN CHARGED IN WHITMER KIDNAPPING PLOT TO CHANGE PLEA
Separately, three men were convicted at trial in Jackson County, the site of militia training, and are serving long prison terms.
Whitmer, a Democrat, was targeted as part of a broad effort by anti-government extremists to trigger a civil war around the time of the 2020 presidential election, investigators said. Her COVID-19 policies, which shut down schools and restricted the economy, were deeply scorned by foes.
But informants and undercover FBI agents were inside the group for months, leading to arrests in October 2020. Whitmer was not physically harmed.
CLICK HERE TO GET THE FOX NEWS APP
After the plot was thwarted, Whitmer blamed then-President Donald Trump, saying he had given "comfort to those who spread fear and hatred and division." Last August, after 19 months out of office, Trump called the kidnapping plan a "fake deal."
Utah Rep. Chris Stewart to step down from Congress in September
U.S. Rep. Chris Stewart, R-Utah, on Wednesday officially submitted his letter of resignation from Congress. 
In a letter to Utah Gov. Spencer J. Cox, Stewart said he would be stepping down as a member of the U.S. House of Representatives effective Sept. 15.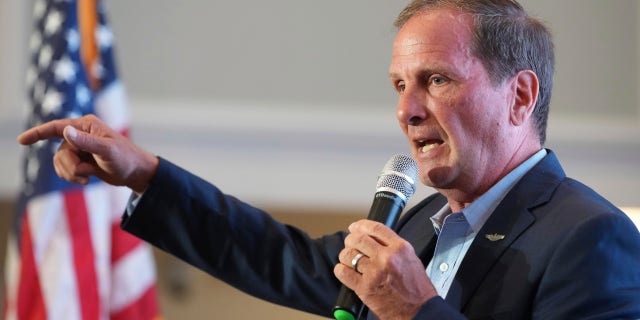 "It has been one of the great honors of my life to serve the good people of Utah in Congress," Stewart said.
Stewart, a six-term lawmaker, announced his plans to leave Congress last month due to his wife's illness. 
His resignation would leave open a Republican seat on the House Appropriations and Intelligence committees — and reduce an already narrow GOP majority to just four seats.
FBI WILLING TO ALLOW ALL HOUSE OVERSIGHT COMMITTEE MEMBERS TO VIEW BIDEN DOC ALLEGING CRIMINAL SCHEME: SOURCE
Utah law states that the governor must call for a special election in the event of a House vacancy. Once Stewart makes his resignation official, Republican Gov. Spencer Cox will have seven days to set the time for a primary and special election. 
The law requires those dates to be the same as municipal primary and general elections scheduled for this year, unless the state legislature appropriates funds to hold a separate election.
CLICK HERE TO GET THE FOX NEWS APP
Though Stewart's departure will mean one less Republican in the U.S. House of Representatives, it is not expected to affect House Speaker Kevin McCarthy's ability to steer a tight Republican majority. 
The district is reliably Republican and Stewart defeated a Democratic challenger by more than 30 percentage points in 2022.
Fox News' Chris Pandolfo contributed to this report. 
Trump attorneys notified former president is target of criminal investigation
Federal prosecutors reportedly notified former President Donald Trump's attorneys that he is the target of a criminal investigation regarding his handling of classified materials after serving as commander in chief, two sources with knowledge of the ongoing grand jury probe confirm to Fox News.
Trump's handling of classified materials after leaving office in 2021 has been the focus of an investigation led by Special Counsel Jack Smith, who was appointed as special counsel on the matter in November 2022.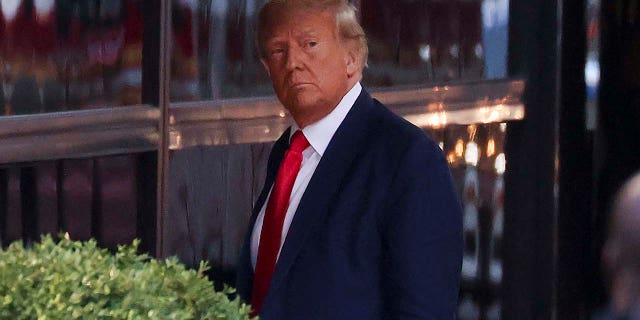 The appointment came just months after the FBI searched for missing classified documents in a raid at Trump's Mar-a-Lago estate in Florida on Aug. 8, 2022.
TRUMP LAWYERS MEET OFFICIALS AT DOJ AS SPECIAL COUNSEL PROBE ON CLASSIFIED DOCUMENTS NEAR END
That Justice Department notification came days ago, said sources, and is in indication the Special Prosecutor may be close to deciding whether to bring charges in the months long investigation. The fact prosecutors privately informed Trump's lawyers he is a target is another indication, sources said, that the former president's own actions on handling classified material are the focus of the investigation.
Notifying individuals they are a target is a routine part of criminal investigations done at the discretion of prosecutors, but charges may not ultimately be filed.
Trump's legal team met privately at the Justice Department with Smith and some of his team to discuss the grand jury investigation.
CLICK HERE TO GET THE FOX NEWS APP
To be clear, Trump has not, nor does this suggest that he will be charged with a crime.
The notification is simply to notify the former president that he has become a target, and to allow him time to present evidence in front of a grand jury.