On this day in history, Jan. 28, 1986, space shuttle Challenger explodes, shocking the nation
On this day in history, Jan. 28, 1986, the space shuttle Challenger — scheduled for a routine launch from Cape Canaveral in Florida — exploded after just 73 seconds in flight, killing all seven Americans on board.
The disaster shocked the nation — and led to an immediate pause in the space shuttle program.
The cause of the disaster was found to be the failure of the primary and secondary redundant O-ring seals in a joint in the shuttle's right solid rocket booster (SRB).
ON THIS DAY IN HISTORY, JAN. 27, 1943, US EIGHTH AIR FORCE LAUNCHES BOMBING OFFENSIVE OVER NAZI GERMANY
While the mission on that fateful day in 1986 was supposed to be like any other routine mission, unusually cold temperatures caused the external tank to explode seconds into takeoff — causing the orbiter to disintegrate and the spacecraft to explode, according to NASA.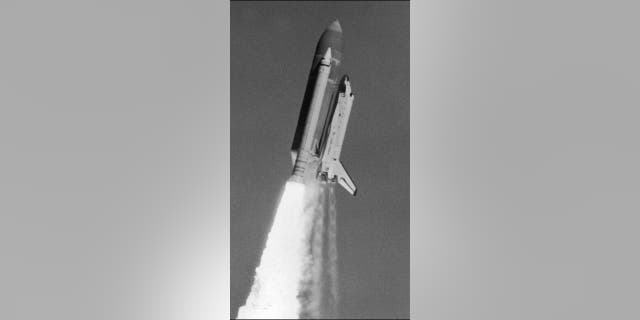 In addition to highly experienced astronauts, the Challenger carried a special passenger on board: teacher Christa McAuliffe. 
She was a social studies teacher from Concord, New Hampshire, chosen from among 10,000 others who applied to be the first private citizen in space, according to Britannica. 
CHALLENGER CREW LIKELY SURVIVED EXPLOSION BEFORE TRAGIC PLUNGE TO EARTH, BOOK CLAIMS
In her application, McAuliffe said she would keep a journal about her experience — and would include sections about her training, the flight experience and her feelings about returning to Earth.
One of the reasons McAuliffe was chosen, apparently, was her teaching experience — and the way she would be able to connect with children across the country.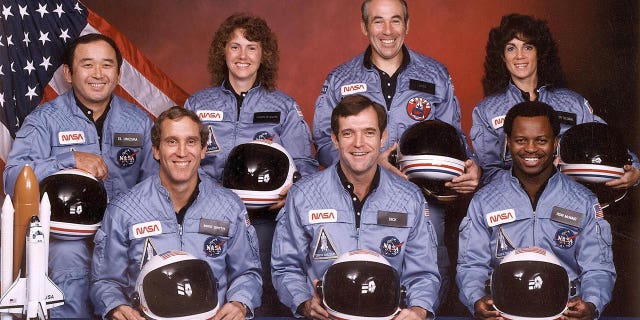 And that is why, on the day of the launch, scores of students in schools across the country watched as a teacher launched into space for the first time ever. 
NASA SUCCESSFULLY TESTS NEW ENGINE FOR DEEP SPACE EXPLORATION
It was unfortunate timing for young children to watch this particular launch — something President Reagan was worried about when he was deciding how to address Americans later that evening.
Leading up to Challenger
Americans had been visiting space for decades before that — the first time in 1961, with U.S. Navy test pilot Alan Shepard. 
Shepard was the second man in space following the Soviet Union's Yuri Gagarin just a mere weeks before. 
By 1969, space travel had progressed to visiting the moon — something the U.S. successfully completed with Apollo 11 that year.
DOCUMENTARY FILM CREW LOOKING FOR WWII PLANE DISCOVERS PIECE OF SPACE SHUTTLE CHALLENGER OFF FLORIDA COAST
However, with this success, Americans began to fear the government was spending too much on space, according to NASA. 
A reusable manned spacecraft then became a focus by the Nixon administration, and the space shuttle program was born.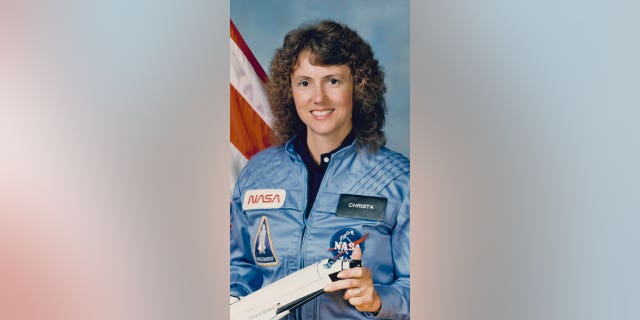 The Challenger's first mission was in April 1983 — and it quickly became one of the most popular spacecrafts to be used in the following three years, according to NASA.
The annual State of the Union address for early 1986 had been scheduled to take place on the evening of the Challenger's launch — but given the tragedy, President Reagan chose to delay the address by a week. 
"The future doesn't belong to the fainthearted; it belongs to the brave."
Instead, that night, Reagan did address the nation but from the familiar Oval Office instead.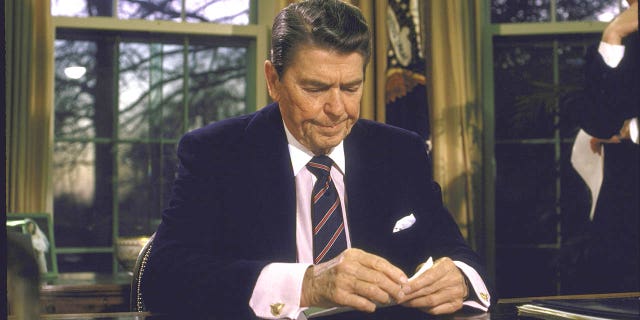 Reagan began by saying, "Ladies and gentlemen, I'd planned to speak to you tonight to report on the State of the Union, but the events of earlier today have led me to change those plans."
He went on, "Today is a day for mourning and remembering. Nancy and I are pained to the core by the tragedy of the shuttle Challenger. We know we share this pain with all of the people of our country. This is truly a national loss."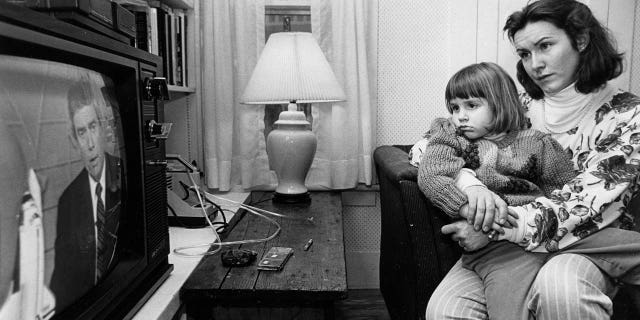 In his speech, Reagan also expressed a willingness to remain steadfast in the pursuit of space flight — but also, he focused on the families of those who were aboard the Challenger and on the children who were watching the flight from their classrooms or homes.
CLICK HERE TO SIGN UP FOR OUR LIFESTYLE NEWSLETTER
"I know it is hard to understand, but sometimes painful things like this happen," Reagan told the country that night.
"The future doesn't belong to the fainthearted; it belongs to the brave," Reagan also said.
"The Challenger crew was pulling us into the future — and we'll continue to follow them."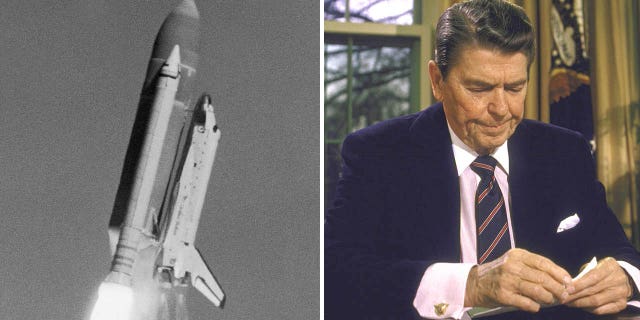 The next mission launch was over two-and-a half years later, in September 1988 — named the "Return to Flight" mission. 
The mission lasted for four days and included 64 orbits around the planet.
CLICK HERE TO GET THE FOX NEWS APP
It ended with a successful landing at Edwards Air Force Base in California, according to NASA. 
Source: https://www.foxnews.com/lifestyle/this-day-history-jan-28-1986-space-shuttle-challenger-explodes-shocking-nation
April Fools' Day quiz! Test your knowledge in this fun quiz about the annual day
April Fools' Day is almost here! 
How well do you know the history of the annual day of jokes and silliness? 
From sticky notes to fake bug pranks and fictitious announcements, the day of comedy is rich with history and speculation. 
Try our quiz below!
Mobile app users: Click here to play the quiz!
Have you tried our state motto quiz yet? Check it out here!
How about our St. Patrick's Day quiz? Try it here! 
To take plenty of other quizzes from Fox News Digital, click here.
Meet the American who is the 'true father of baseball,' New York City physician Daniel 'Doc' Adams
Daniel "Doc" Adams nurtured baseball in its formative years of the mid-1800s as if it were his only child. 
He laid down the laws of baseball in its infancy, guiding the sport the rest of its days.
He taught important life skills to the game, from playing shortstop to umpiring — all essential to its growth.
He provided for baseball when it was needy, making the earliest bats and balls so that others could enjoy the game he loved as his own. 
MEET THE AMERICAN WHO COINED 'MARCH MADNESS,' ILLINOIS HIGH SCHOOL HOOPS PIONEER AND VISIONARY H.V. PORTER
"Doc Adams is the true father of baseball," John Thorn, the official historian of Major League Baseball, told Fox News Digital. 
Thorn first made that claim in a 1992 article for Elysian Fields Quarterly, a journal of baseball scholarship. He has repeated the statement many times since.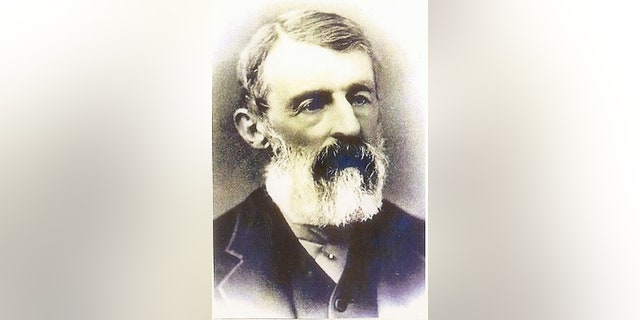 Adams was dubbed the "father of baseball" in the press as early as 1895. Yet when he died in 1899, his legacy as the essential figure in the foundation of the National Pastime died with him. 
The vacuum in public perception of baseball lore was filled by other figures — less consequential figures, according to the experts today. 
"Doc Adams is the true father of baseball." — John Thorn, official historian of Major League Baseball
The popular origin story of baseball is that it was invented by Abner Doubleday, later a Civil War hero, in Cooperstown, New York, in 1839; and that Alexander Cartwright, Adams' teammate with the Knickerbockers Base Ball Club of Manhattan, codified the game while playing baseball at Elysian Fields in Hoboken, New Jersey.
But a roar of protest has risen from the grandstand of Baseball America in recent years. 
Historians and enthusiasts hope to set the record straight in a sport that cherishes tradition more than any other but has had its own origin story wrong for many years.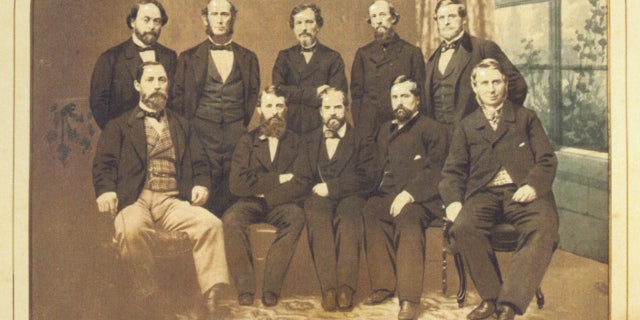 They want Doc Adams given his due by baseball officials and the American public as the most formative figure in the early days of baseball. 
And they want him given a long overdue place of honor in the National Baseball Hall of Fame.
BENEFITS OF COLD WATER: HEALTH GURU AND EXTREME ATHLETE WIM HOF SAYS WE HAVE 'POWER WITHING' TO HEAL DISEASE
"Abner Doubleday, Santa Claus and Dracula are equally mythic figures," Thorn has said in the past, confirming his faith in the clever barb for Fox News Digital.
Doubleday Field at Hall of Fame in Cooperstown, New York, is dubbed "The Home of Baseball."
Cartwright, meanwhile, is called "The Father of Modern Base Ball" on his Hall of Fame plaque. It credits Cartwright with the standards of the game we know today: bases 90 feet apart, nine innings per game and nine men per team.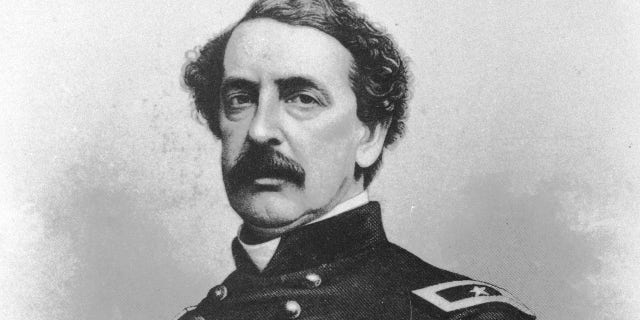 "Everything credited to Cartwright on his Hall of Fame plaque should instead by credited to Doc Adams," baseball historian Roger Ratzenberger, publisher of DocAdamsBaseball.org, told Fox News Digital.
'Exercise and good fellowship'
Daniel Lucius "Doc" Adams was born on Nov. 1, 1814 in Mont Vernon, New Hampshire, to Daniel and Nancy (Mulliken) Adams.
The elder Adams was a renowned physician, first in Massachusetts, then New Hampshire. He was a local politician, author and textbook writer whose works were used in classrooms for decades.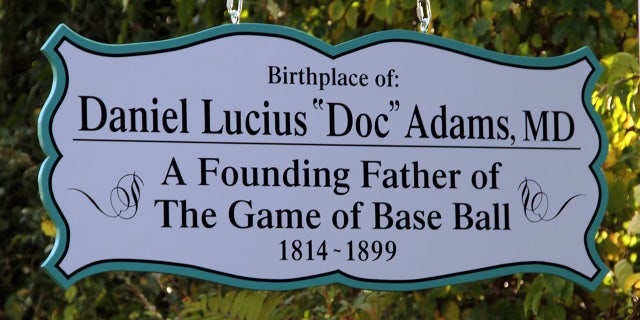 Doc Adams attended college at Amherst and Yale, then medical school at Harvard. He looked to make his name in Gotham, arriving in New York City in 1839 or 1840. 
Baseball clubs by the early 1840s had played various forms of the game informally among themselves for several years. 
MEET THE AMERICAN WHO CREATED NASCAR: BILL FRANCE SR., DAYTONA SPEED DEMON AND RACETRACK PIONEER
"Its primary objectives were exercise and good fellowship," baseball authority Eric Miklich writes on 19Cbaseball.com, his detailed compendium of the early days of the game.
Different clubs might play by different rules, while different cities had various versions of the game. "Town ball" in Philadelphia differed from "base ball" in New York, for example.
Doc Adams joined the New York Knickerbockers Base Ball Club.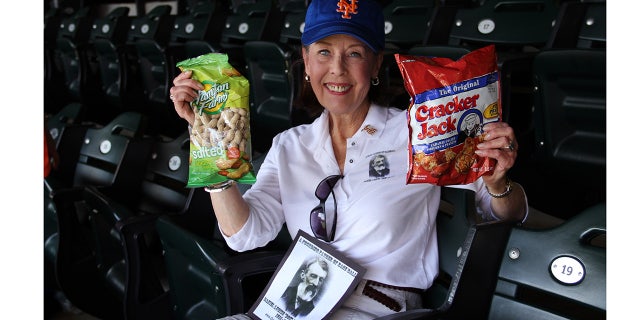 "The players included merchants, lawyers, Union Bank clerks, insurance clerks and others who were at liberty after 3 o'clock in the afternoon," Adams told The Sporting News in an 1896 interview at age 81. 
"They went into it just for exercise and enjoyment, and I think they used to get a good deal more solid fun out of it than the players in the big games do nowadays."
"Players included merchants, lawyers, Union Bank clerks, insurance clerks and others who were at liberty after 3 o'clock in the afternoon." — Doc Adams
He soon became one of its leading figures on the field and in the office. 
He created a new position called shortstop in 1849 or 1850 — the position first devised to aid relay throws from the outfield; and soon became president of the Knickerbockers.
"The early Knickerbocker ball was so light that it could not be thrown even 200 feet," Thorn wrote for the Society of American Baseball Research, "thus the need for a short fielder to send the ball in to the pitcher's point."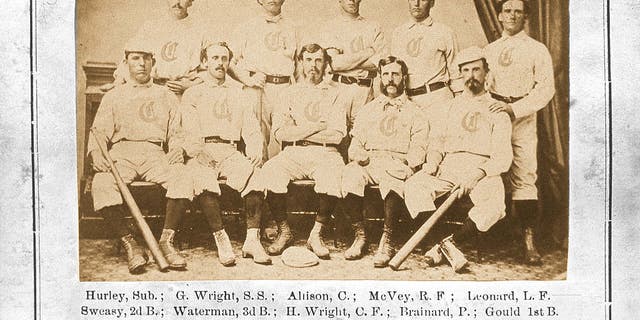 Adams took it upon himself to make better baseballs by hand. And he oversaw the birth of the baseball bat industry. 
"We had a great deal of trouble in getting balls made, and for six or seven years I made all the balls myself, not only for our club but also for other clubs when they were organized," Adams told The Sporting News.
MEET THE AMERICAN WHO WAS THE FIRST PAID PROFESSIONAL FOOTBALL PLAYER: PUDGE HEFFELFINGER
"Finally I found a Scotch saddler who was able to show me a good way to cover the balls with horsehide, such as was used for whip lashes. I used to make the stuffing out of three or four ounces of rubber cuttings, wound with yarn and then covered with the leather. It was not until some time after 1858 that a shoemaker was found who was willing to make them for us. This was the beginning of base ball manufacturing."
He added, "It was equally difficult to get good bats made, for no one knew any more about making bats than balls. The bats had to be turned under my personal supervision."
The $3.26 million 'Magna Carta of Baseball'
The foundation of modern baseball was laid in January and February 1857, in a national convention of baseball players at Smith's Hotel, 462 Broome Street, in what's now the SoHo section of Manhattan.
Doc Adams presided over the convention.
Under his leadership, the conference emerged with uniform new rules as the recreational game grew into a larger and increasingly competitive sport.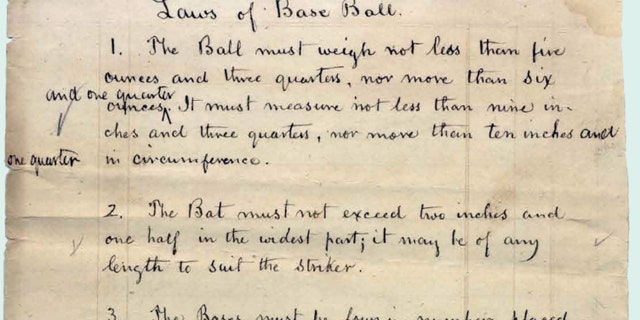 The 1857 convention gave us the major framework we recognize as baseball today: These include nine innings per game, nine players per side and 90 feet between base paths.
These "Laws of Base Ball," handwritten by Doc Adams, emerged in recent years and hit the auction block in 2016. 
They were purchased by Hayden Trubitt, an attorney with Stradling Yocca Carlson & Rauth in Newport Beach, California, for a cool $3.26 million. 
He mortgaged his house to help fund the purchase of what Thorn called the "Magna Carta of Baseball."
Adams holds a special place in the American sports pantheon.
Trubitt knew little about Doc Adams at the time. He knew only that the documents were important, and that they fulfilled his passions for baseball, law and history. 
He's since come to realize that Adams holds a special place in the American sports pantheon — by following the arc of the rules conventions through the handwriting of its president.
The meeting "was like the U.S. Constitutional Convention," Trubitt told Fox News Digital. 
"It was a beautiful expression of American government sensibilities."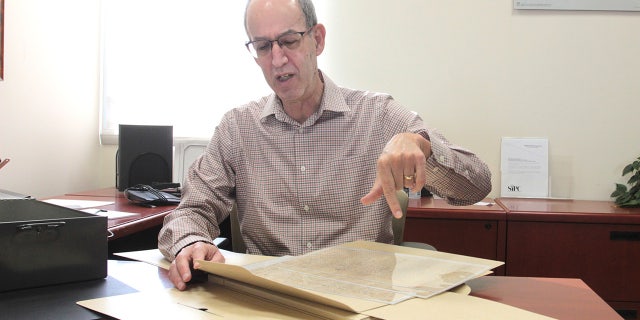 "The 'Laws of Base Ball' is a document of unparalleled importance in the history of America's National Pastime," SCP Auctions' Vice President Dan Imler said in a statement after its sale. 
"This [$3.26 million] figure represents not only the highest price ever paid for a baseball document, but the third-highest price ever for any piece of sports memorabilia."
"This [$3.26 million] figure represents the highest price ever paid for a baseball document." — SCP Auctions
"With the rules better defined and with the success of the 1857 convention, the game became increasingly popular. Subsequent conventions attracted more teams," writes Miklich. 
"The Civil War caused membership to decrease but helped introduce the game to southern parts of the United States. The membership of the National Association of Base Ball Players increased to more than 300 members in 1867."
The Cincinnati Red Stockings, the first professional baseball team, formed in 1869.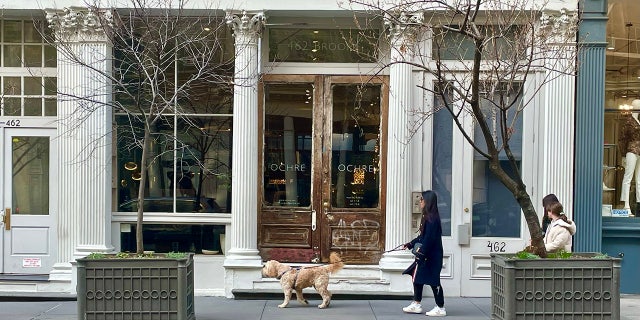 The National League — the same "senior circuit" that still competes today — was founded in 1876. The American League was formed in 1901. 
The first World Series between the competing leagues ensued in 1903. Baseball was off and running, played by the rules Adams set down, played with equipment he pioneered, with his hands touching every aspect of the sport.
He was the first umpire to call balls and strikes in competitive baseball.
Adams authored another baseball first in 1858, the year after the rules convention. Now well into his 40s, he officiated the first all-star game series in Queens, New York, where he was the first umpire to call balls and strikes in competitive baseball. 
'We played until it was too dark to see'
Dr. Daniel Lucius Adams died on January 3, 1899, in New Haven, Connecticut. He was 84 years old.
He's buried today in Evergreen Cemetery in New Haven, beneath a stone in which the letters have grown worn and muddled, as if his name is being lost to history.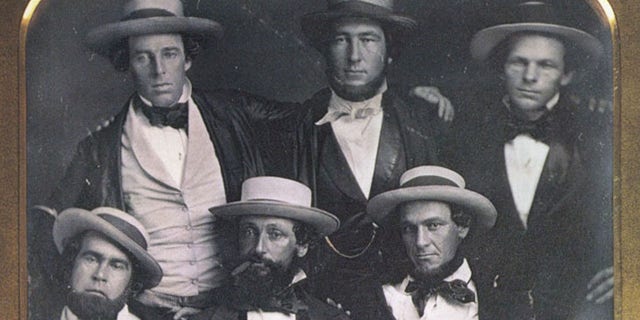 Perhaps the neglected memorial soon will get the same renewed attention as the man himself.
His star began to shine again through the research uncovered by Thorn, and by the dogged work by Doc Adams' great-granddaughter, Marjorie Adams, now deceased, to revive his contribution to the game. 
"Free from all restraint, and throwing off our coats we played until it was too dark to see any longer." — Doc Adams
The nation's longest-running vintage baseball tournament was renamed the Doc Adams Old Time Baseball Tournament in 2015. It's held each summer in Bethpage, New York.
Adams enthusiasts now hope he'll get his long-overdue plaque at the Hall of Fame in Cooperstown.
CLICK HERE TO SIGN UP FOR OUR LIFESTYLE NEWSLETTER
The Early Baseball Era Committee of the Hall of Fame meets every three years. 
Adams was on their 2016 ballot right before his Laws of Base Ball were discovered early that year. He missed induction by two votes. 
His next opportunity to be inducted into the Hall of Fame comes in December 2024, when the committee votes on its 2025 inductees.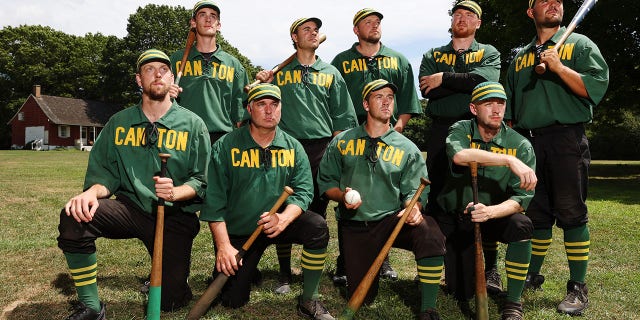 Hall of Fame or not, Adam's greatest contribution may be instilling a nation with a love for the sport he fathered and is now cherished as the National Pastime.
CLICK HERE TO GET THE FOX NEWS APP
"Our playground was the Elysian Fields in Hoboken, a beautiful spot at that time, overlooking the Hudson, and reached by a pleasant path along the cliff," Adams told The Sporting News in 1896.
"Once there we were free from all restraint, and throwing off our coats we played until it was too dark to see any longer."
To read more stories in this unique "Meet the American Who…" series from Fox News Digital, click here.
On this day in history, March 30, 1858, American visionary Hymen Lipman patents pencil with eraser
Philadelphia inventor Hymen L. Lipman rushed heroically to the aid of mistake-prone schoolchildren, draftsmen and artists everywhere when he secured the patent for the pencil with eraser on this day in history, March 30, 1858. 
"Be it known that I, Hymen L. Lipman, of Philadelphia, in the county of Philadelphia and State of Pennsylvania, have invented a new and useful Lead-Pencil and Eraser;" the visionary wrote in his patent application.
"I make a lead-pencil in the usual manner, reserving about one-fourth of the length, in which I make a groove of suitable size … and insert in this groove a piece of prepared India rubber (or other erasive substance) secured to said pencil by being glued at one edge."
ON THIS DAY IN HISTORY, MARCH 29, 1982, MICHAEL JORDAN HITS WINNING SHOT IN NCAA FINAL, LAUNCHING LEGEND
The eraser, he noted in his application, "is particularly valuable for removing or erasing lines, figures, etc., and not subject to be soiled or mislaid on the table or desk" — as if the purpose of an eraser was unknown to mid-19th century consumers. 
Lipman was born to a Sephardic Jewish family in Kingston, Jamaica, in 1817.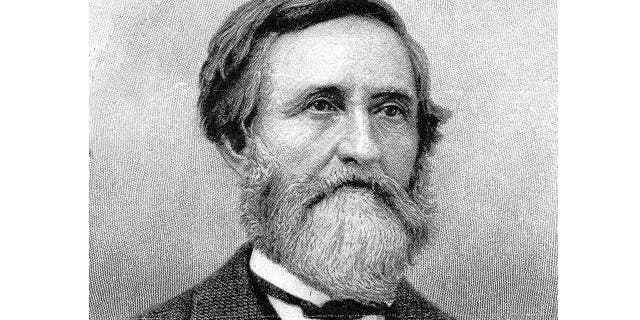 He immigrated to the United States at age 21 and — like sliced-bread inventor Otto Rohwedder — set about reimagining everyday objects for the better. 
"Lipman was also America's first envelope manufacturer, and it was he who had the idea of adding adhesive to the back flap, so as to make sealing easier," reports Haaretz.com of Israel. 
A pencil with an eraser is "particularly valuable for removing or erasing lines, figures, etc., and not subject to be soiled or rnislaid on the table or desk." — Hyman Lipman
"He devised a method for binding papers with an eyelet that preceded the stapler by two decades. And Lipman was the first to produce and sell blank postcards in the United States, in 1873."
His pencil with eraser marked perhaps America's greatest contribution to pencilcraft.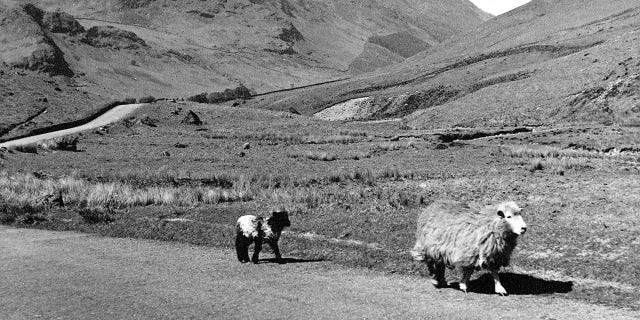 The earliest writing tool, a stylus made with lead, dates back to antiquity, including the Egyptian and Roman Empires.
Pencils gained widespread popularity with the discovery of graphite deposits in the Borrowdale Valley in northern England in the 16th century.
MEET THE AMERICAN WHO INVENTED SLICED BREAD: OTTO ROHWEDDER, HARD-LUCK HAWKEYE
"Although (graphite) resembled coal, it would not burn," reports the University of Waterloo (Canada) Earth Sciences Museum. "It did, however, prove to be an excellent marker of sheepskins."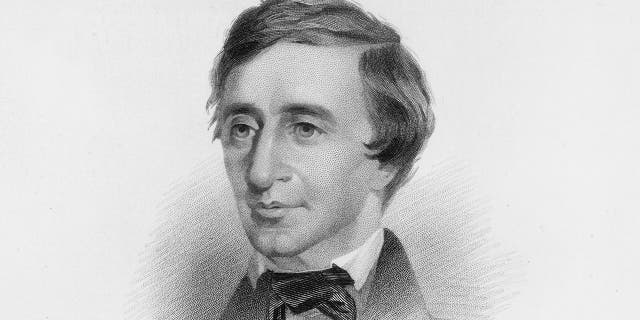 Graphite also boasted one major advantage over the lead used in earlier pencils: graphite is not no poisonous.
"A market for it opened up around the end of the sixteenth century. German miners from Keswick in the early sixteenth century had made more progress mining the graphite from this site," the university notes.
MEET THE AMERICAN WHO INVENTED THE ZIPPER, ONE OF THE WORLD'S MOST USEFUL DEVICES: WHITCOMB JUDSON
Although commonly referred to as the lead pencil, even in Lipman's patent application, they are actually made of non-toxic graphite.  
"Nuremberg, Germany, was the birthplace of the first mass-produced pencils in 1662. Spurred by Faber-Castell (established in 1761), Lyra, Steadtler and other companies, an active pencil industry developed throughout the 19th century industrial revolution," reports Pencil.com, published by pencil-wood supplier California Cedar Products Co.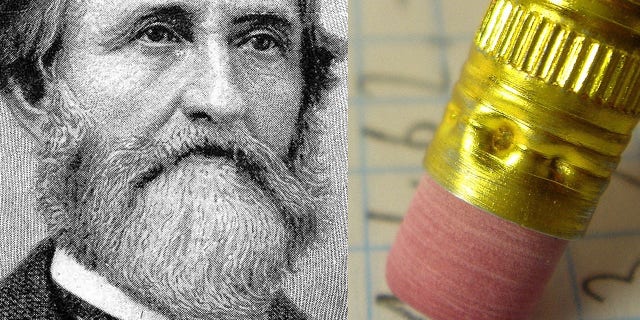 "Early settlers depended on pencils from overseas until the war with England cut off imports. William Monroe, a Concord, Massachusetts cabinet-maker, is credited with making America's first wood pencils in 1812." 
Famous Concord resident Henry David Thoreau, whose transcendentalist tome "Walden" remains essential to American letters more than 150 years after it was published, "was also renowned for his pencil-making prowess," states Pencil.com. 
"Henry David Thoreau was also renowned for his pencil-making prowess." — Pencil.com. 
The site highlights several other prominent figures in the history of pencildom. 
Italian artist and scientist Leonardo da Vinci, Founding Father Benjamin Franklin and American explorers Meriwether Lewis and William Clark were all well-documented pencil aficionados. 
CLICK HERE TO SIGN UP FOR OUR LIFESTYLE NEWSLETTER
Yet before Lipman of Philadelpha, none apparently had the foresight to attach an eraser. 
"Despite the usefulness of the innovation Lipman's new product did not fly off the shelves at first," pencil enthusiast and blogger Patrick Murfin wrote in 2018.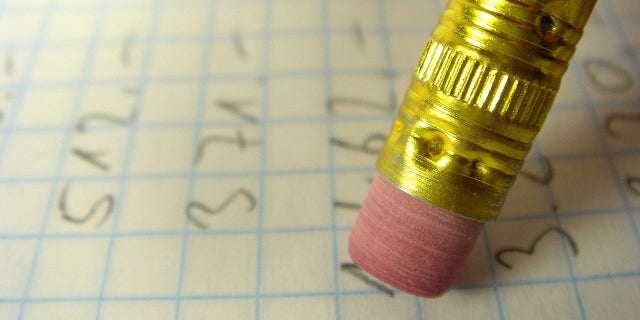 The start of the Civil War in 1861 reportedly changed the fortunes of the pencil with eraser — and the fortunes of Mr. Lipman, too. 
"War, as it often does, offered an exploding market for pencil manufacturers," added Murfin. 
CLICK HERE TO GET THE FOX NEWS APP
"Millions would be needed by the military, industry, and government bureaucracy.  Entrepreneur Joseph Reckendorfer recognized the potential and in 1862 bought the patent rights from Lipman for a then astonishing $100,000, more than $2 million in current dollars."
He went on, "Lipman walked away a very wealthy man."