National Geographic spotlights extraordinary photography as 'Pictures of the Year': Here are 10 great shots
National Geographic has released its roundup of the most intriguing photos of 2022.
The brand's "Pictures of the Year" issue showcased stunning photography captured in locations all around the world — and right here in the U.S. as well.
Of a whopping 2,238,899 total photos snapped by NatGeo's team of photographers, 118 were selected as the top shots.
FIVE US DESTINATIONS MADE NATIONAL GEOGRAPHIC'S 'BEST OF THE WORLD' TRAVEL LIST: ARE YOU SURPRISED?
The pictures were taken with the help of 4,000 pounds of gear shipped into the field by NatGeo staff photo engineer Tom O'Brien.
The images capture everything from scenic Mount Everest views to a tapir strolling through Emas National Park in Brazil.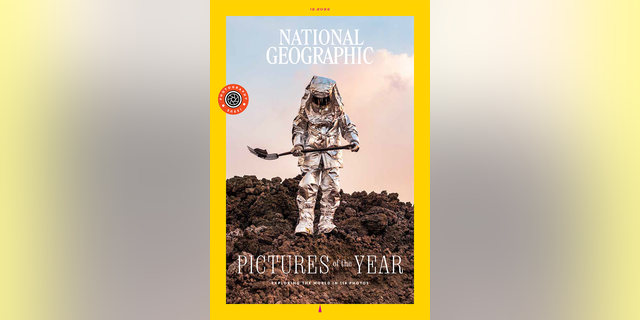 Here are 10 of National Geographic's best photos of the year.
SpaceX Falcon 9 rocket launch over Blue Cypress Lake, Florida
Photographer Mac Stone caught the SpaceX Falcon 9 rocket launching from Cape Canaveral in the early hours of June 19, 2022.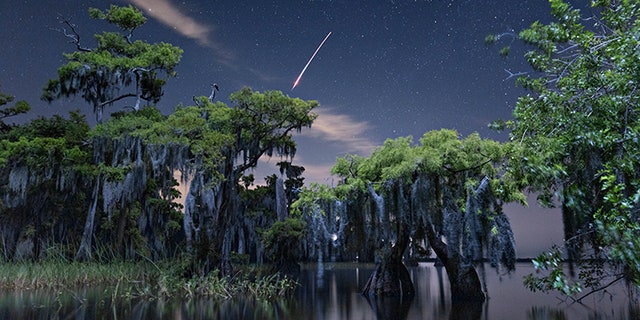 The rocket left a bright streak in the sky over bald cypress trees in Florida's Blue Cypress Lake.
This was the second time a SpaceX rocket snuck into one of Stone's frames while he was photographing at night in a remote swamp, according to National Geographic.
TERRIFYING CLOSE-UP OF AN ANT'S FACE GIVES HORROR MOVIE MONSTERS A RUN FOR THEIR MONEY
Stone said in a statement that the increased frequency of launches without fanfare "suggests that we have crossed over into a new era where cosmic missions are simply business as usual."
'Combined' photo of Bears Ears National Monument, Utah
Photographer Stephen Wilkes told Fox News Digital that he and his team endured rough terrain and windy weather to grab this unique shot of Bears Ears National Monument in Utah.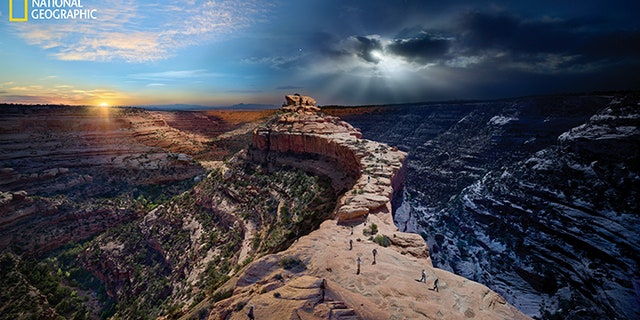 Wilkes took 2,092 photos over 36 hours and combined 44 of them, according to National Geographic, to show the sun, a full moon and the alignment of four planets.
CALIFORNIA CLIMBER LEADS FIRST-KNOWN ASCENT OF ONE OF THE TALLEST CLIFFS ON EARTH
"Beyond the sense of awe and beauty, there's a palpable sense of history with every step you take," he said.
Collecting samples from La Palma's Cumbre Vieja eruption in Canary Islands, Spain 
Spanish military emergency specialist Armando Salazar was photographed collecting samples from the eruption of La Palma's Cumbre Vieja volcanic ridge in Canary Islands, Spain.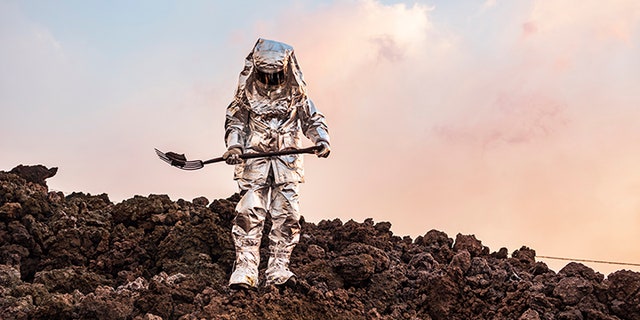 Photographer Arturo Rodriquez snapped a photo of Salazar doing his everyday duty as he steps across sizzling rocks and collects lava on a pitchfork.
Samples from the 2021 eruption can help scientists better understand the 86-day event and the site's potential for future blasts, National Geographic explained.
This photo made the cover of National Geographic's December 2022 "Pictures of the Year" issue.
Blur of tourists at Lincoln Memorial in Washington, D.C.
The Lincoln Memorial, visited by thousands of tourists each year, celebrated its centennial in 2022.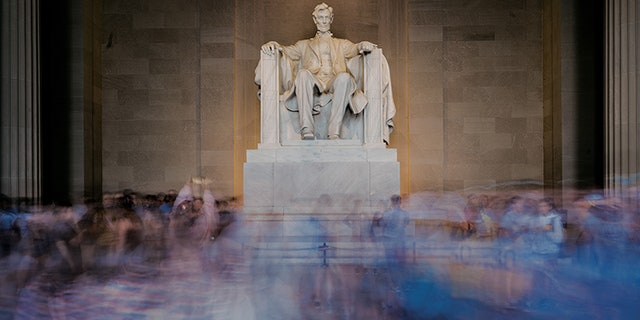 Photographer Sasha Arutyunova captured the hustle and bustle of tourism surrounding Washington, D.C.'s presidential monument made from 38,000 tons of marble, limestone and granite.
The long camera exposure blurs the crowds of different passersby who've treated the monument as a backdrop for protests, prayer vigils and celebrations of all kinds this year.
NORTH CAROLINA OWLS PHOTO WINS TOP PRIZE IN NATIONAL NEIGHBORHOOD PIC CONTEST: SEE OTHER STUNNING ENTRIES
"In using a long exposure, I was trying to capture a feeling of the sea of visitors to the memorial each year, while positioning the Lincoln statue as this steady constant," Arutyunova said.
Mother and daughter shelter from bombings in Przemysl, Poland
Mother-daughter duo, both named Oksana Hapbarova, embrace for a photo taken by photographer Anastasia Taylor-Lind.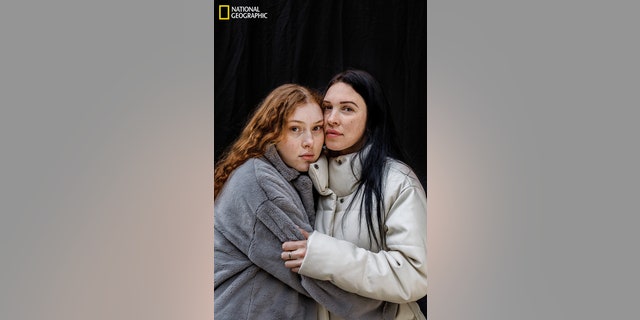 The pair waited out Russian attacks in a Kyiv bomb shelter at the onset of the war in Ukraine.
"For six days in the shelter, I couldn't sleep, because I was scared I would never wake up," the younger Hapbarova said.
Sailing between two icebergs in Greenland
Photographer Renan Ozturk made a risky move when he launched his camera drone from a moving boat to grab this shot.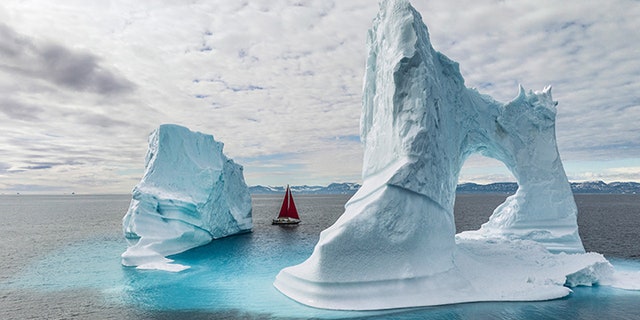 The National Geographic expedition ship Polar Sun was five weeks into its journey when Ozturk went exploring off the coast of Greenland.
As the ship veered between two ice-blue icebergs, Ozturk told National Geographic that he took a chance on getting the photo from the air.
"Launching the drone from a moving boat is always a dangerous and exciting affair," he said. "It was truly a once-in-a-lifetime experience to shoot such a feature."
A tapir beneath a harvest moon in Emas National Park, Brazil
Photographer Katie Orlinsky told Fox News Digital that this vivid shot of a tapir took a lot of patience and pure luck.
The tapir named Preciosa was spotted on a hazy morning under a harvest moon in Brazil's Emas National Park.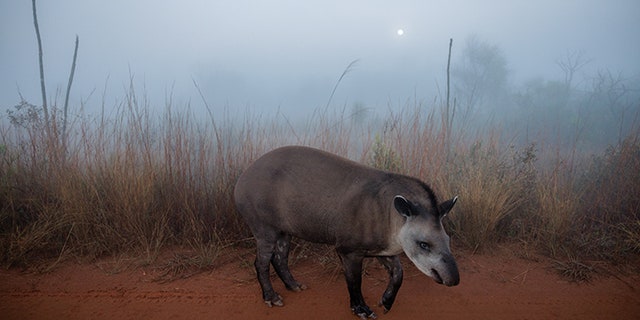 Preciosa wandered down the road as Orlinsky doubted ever spotting her again — but she noted how animals can behave strangely under full moons.
"It was definitely not this tapir's usual route," she told National Geographic.
The tapir species dates back some 50 million years as one of the few survivors of the Ice Age extinctions of megafauna — or really big mammals like mammoths.
STEVE IRWIN-LIKE WILDLIFE ENTHUSIAST SHARES JOY AT FINDING RARE PINE SNAKE IN SOUTH GEORGIA: 'INCREDIBLE'
Today, tapirs like Preciosa help regrow Brazil's degraded forests by eating fruit and spreading seeds, according to NatGeo.
Unfortunately, according to the International Union for Conservation of Nature, all tapir species are either threatened or endangered.
Recording baby brain activity – University of Virginia
Neuroscientists at the University of Virginia recorded the brain activity of nine-month-old Ian Boardman.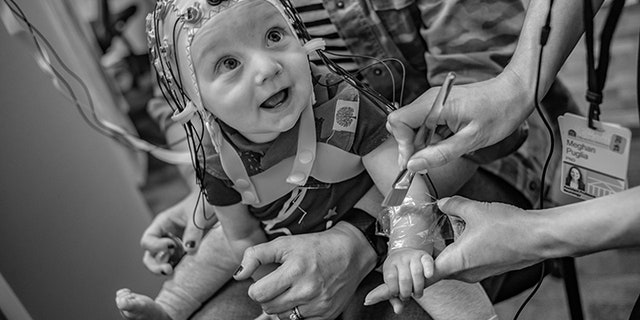 Photographer Lynn Johnson caught the moment in which baby Ian looks up and smiles at a doctor who's brushing his skin to activate nerve fiber responses.
Western Arctic caribou herd in Kobuk River Valley, Alaska
Photographer Katie Orlinsky used a drone to photograph a group of caribou trekking across the Alaskan landscape.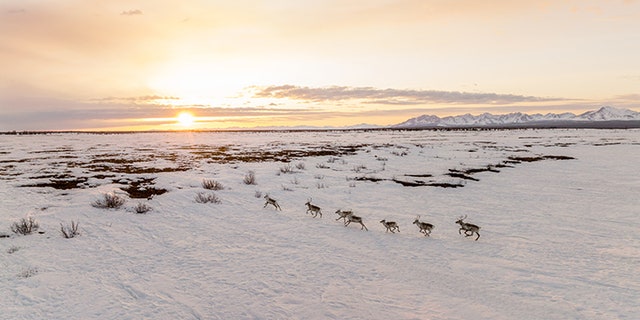 The Western Arctic herd is seen galloping across the Kobuk River Valley near the small town of Ambler, National Geographic reports, during its spring migration.
THREE US DESTINATIONS MAKE LONELY PLANET'S 'BEST PLACES TO VISIT' IN 2023: CAN YOU GUESS THE PICKS?
While caribou populations throughout North America are dwindling, the Western Arctic herd has also been whittled down to a record low of less than 200,000.
Hyenas at night in Masai Mara National Reserve, Kenya
This nighttime photo, taken by photographer Jen Guyton with an infrared camera, catches two hyenas baring teeth — and a little one caught in the middle.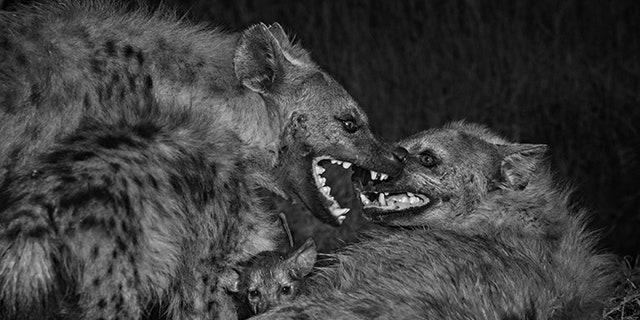 A dominant hyena female — named Moulin Rouge by scientists — towers over a submissive hyena called Palazzo, as Palazzo's cub peers out in between them.
CLICK HERE TO GET THE FOX NEWS APP
The African predators showed their frisky nature, stealing a tripod from Guyton during the shoot.
CLICK HERE TO SIGN UP FOR OUR LIFESTYLE NEWSLETTER
Anyone who would like to see more of this year's best photos from National Geographic can visit its website.
Source: https://www.foxnews.com/lifestyle/national-geographic-spotlights-extraordinary-photography-pictures-of-the-year
Prescription to party? Celebrations of life's best moments are good for our health, study suggests
Most people don't need an excuse to throw a party — yet it might just be what the doctor ordered.
Recent research suggests that celebrations might benefit our health and well-being, according to a paper published in the Journal of Public Policy & Marketing, a peer-reviewed academic journal put out by the American Marketing Association.
The research showed that these celebrations need three components: 1) gathering with other people; 2) having food and drink; and 3) highlighting an important milestone.
ALABAMA FAMILY LEARNS VETERAN DAD SECRETLY PAID NEIGHBORS' PHARMACY BILLS FOR A DECADE: 'WANTED NO CREDIT'
Celebrations reinforce participants' social support and provide reassurance they have a social network when adversity strikes, the study's press release indicated.
"Buying yourself a congratulatory gift to celebrate an accomplishment just isn't the same as celebrating with a dinner and drinks with friends,'' said lead author Danielle Brick, assistant marketing professor at the University of Connecticut in Storrs, Connecticut, in the study's press release.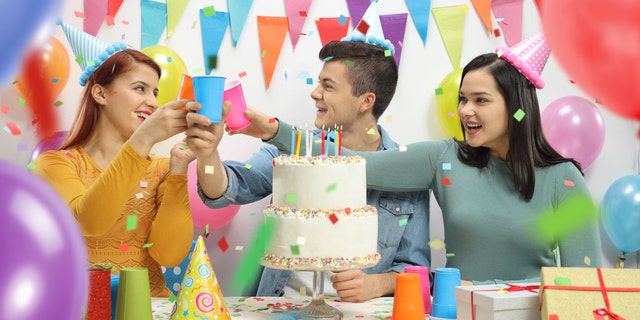 Celebrations don't necessarily need to be extravagant to be beneficial, Brick told Fox News Digital. 
"They just have to mark someone's positive life event and involve food or drink with other people," added Brick.
Variety of health benefits
Previous research defined "perceived social support" as the belief that people are there for you in times of future adversity. 
Perceived social support is associated with a variety of health benefits, including decreased mortality rates, better mental health outcomes, decreased levels of anxiety and depression, decreased heart rate, lower blood pressure and improved quality of sleep.
"We find that celebrations increase social support."
"Social support has been consistently and repeatedly associated with better physical and mental health (including reducing anxiety and depression) in previous research — and our research contributes knowledge about an important first step to this process," Brick told Fox News Digital. 
TEXAS VETERAN SURPRISED WITH TOWN PARADE FOR HIS 95TH BIRTHDAY
Although perceived social support consistently leads to positive outcomes, actually receiving support, also known as "enacted support," does not necessarily lead to positive outcomes, according to previous research.
In some cases, receiving support can lead to either no effect or negative effects.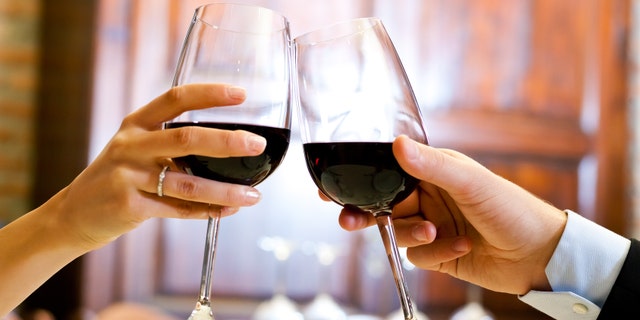 Based on these contradictory findings of perceived and enacted support, the researchers set out to discover how perceptions of social support originate, what influences these perceptions — and why enacted support does not function the same way as perceived social support. 
GIRL, 9 YEARS OLD, DISCOVERS RARE PREHISTORIC MEGALODON TOOTH IN MARYLAND WATERS: 'I COULDN'T BELIEVE IT' 
Since celebrations are one common way that people can build perceptions of social support, the researchers focused their study on celebrations. 
'Highlight someone's positive life event'
The researchers performed eight experimental studies on thousands of participants to examine why celebrations are important, Brick said. 
From these studies, "We find that celebrations increase social support," she told Fox News Digital.
"That means going out to eat or even making something special at home and eating with other people is enough — as long as you're doing it to highlight someone's positive life event."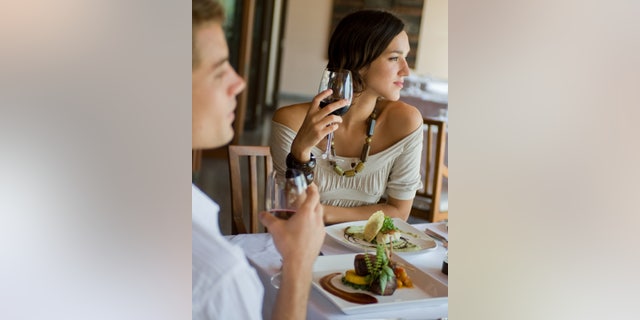 Virtual celebrations will also work, as long as they involve the three important components: 1) gathering of people; 2) food and drink; and 3) acknowledging a life's event. 
The benefits of celebrations extend beyond the people participating in them, according to a new study. 
A positive life event "could be a promotion, a successful task completed, the end of a busy week, a birthday, achieving a goal, or anything positive in your life," Brick said.
VALENTINE'S DAY SECRET: SPECIAL OCCASION UP AHEAD IS NOT JUST FOR LOVERS
The study also found that celebrations and increased feelings of social support led participants to want to give back to their community — which suggests the benefits of celebrations extend beyond the people participating in them.
One limitation of the study, Brick noted, was that the research focused on shared consumption in the form of food and drink.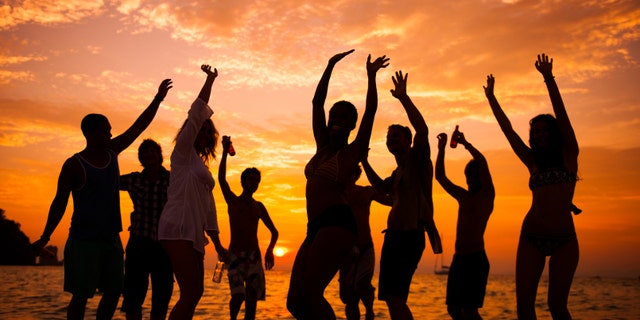 "We don't know if other types of shared consumption besides food and drink — like going to a concert together with friends to mark a positive life event — would be as effective at increasing social support."
Celebrations may benefit volunteerism
Brick, however, noted that the research suggested some meaningful policy implications. 
"Thinking back to the early days of the COVID-19 pandemic, many of us were restricted in our ability to get together with others," she told Fox News Digital.
After a celebration, those who feel supported are more willing to volunteer or donate to a cause. 
"This research suggests that policymakers should be aware of the downsides of limiting celebrations — and highlight ways to effectively celebrate with others."
Nursing homes and community centers may also consider hosting celebrations for those who are at risk of loneliness and isolation, per the release.
CLICK HERE TO SIGN UP FOR OUR LIFESTYLE NEWSLETTER
After a celebration, those who feel supported are more willing to volunteer or donate to a cause — so this can help fundraising, marketing and the organization of institutional and community events, the release added. 
CLICK HERE TO GET THE FOX NEWS APP
"This would be a good time for nonprofits to market donation campaigns, around the time many people are celebrating holidays, graduations, weddings and other big events," Brick noted in the press release. 
Reddit mom admits to feeling 'hugely triggered' by her own child as she tries 'gentle parenting'
A mom shared a pressing parenting concern on Reddit recently — and asked for help.
The parenting philosophy known as "gentle parenting" has not been working for her, the concerned mother told the online community — and said she felt like "an emotional punching bag" for her four-year-old child.
"I was not raised by gentle parents and I knew I needed to do better for my kids, so I really latched onto the gentle parenting philosophy," a Reddit user known as "mamaearthdumpling" wrote in the parenting subreddit in a post titled, "Gentle parenting burnout."
REDDIT USERS CONSOLE 'FRUSTRATED' MOM WHO LEAVES BABIES CRYING ALONE WHILE SHE GETS 'FRESH AIR'
The post continued, "I'm now four years into it and I feel so burnt out after four years of validating emotions and being an emotional punching bag for my kid …"
The woman revealed that she's burned out from "coming up with compromises" and "turning everything into a fun game" — and biting her tongue when her young son "gets hurt doing something I asked him not to do."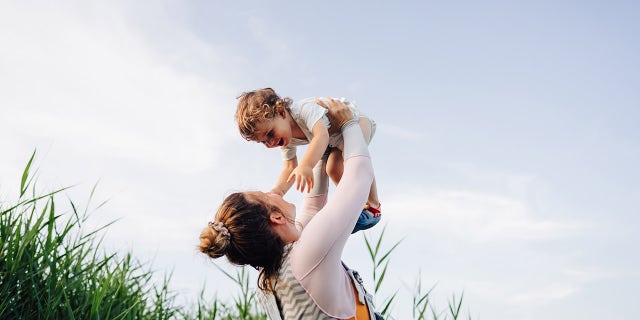 But what is gentle parenting, anyway?
'Fostering the qualities you want'
It's made up of four main elements, according to parenting website Verywellfamily.com. The elements of gentle parenting are "empathy, respect, understanding and boundaries."
Gentle parenting "focuses on fostering the qualities you want in your child by being compassionate and enforcing consistent boundaries," the site points out.  
VALENTINE'S DAY SECRET: SPECIAL OCCASION UP AHEAD IS NOT JUST FOR LOVERS
"Unlike some more lenient parenting methods, gentle parenting encourages age-appropriate discipline that teaches valuable life lessons," it also says.
"I've resorted to raising my voice more often than I like and threatening [a] loss of privileges."
The parenting style embraces "understanding a child's feelings at the moment and responding accordingly in a way that is beneficial to the child's emotional well-being," Verywellfamily says.
The Reddit poster continued sharing her situation, admitting, "I feel like I just can't do it anymore."
She added, "Gentle parenting doesn't come naturally to me, so every time [her child] yells or screams, I consciously have to work hard not to get triggered myself, and I'm just exhausted."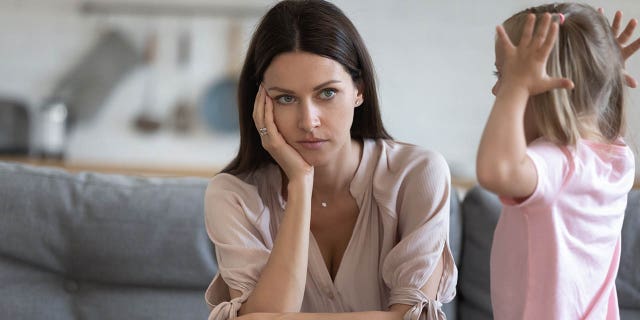 Noting that she still admires the philosophy, the mom said that "in a perfect world," she would love to be a "100% gentle parent."
She also said she's beginning to feel "a massive lack of empathy when my child is screaming the house down or [whining] or demanding things from me." 
She said she's "resorted to raising my voice more often than I like, and threatening him with loss of privileges."
"I was a raging mess — and I tried every parenting system under the sun to fix it."
The Redditor continued, "I would love some advice to get back on track to being the best parent I can be …"
She said she regularly feels "hugely triggered" by her child and is "finding it hard to self-regulate, let alone co-regulate."
FACEBOOK COMMUNITY RUSHES TO AID GEORGIA BOY WHOW AS MAULED BY THREE PIT BULLS 
Fox News Digital reached out to the Redditor for additional comment.
Wanted to 'do better'
One California-based expert said that if a parent isn't taking care of her own mental health first, then parenting willpower "will only last so long." 
"Just like this Reddit mom, I wanted to 'do better' for my children when I became a parent 14 years ago," Stef Tousignant, a former nanny and a parenting expert for Parentdifferently.com, told Fox News Digital in an email.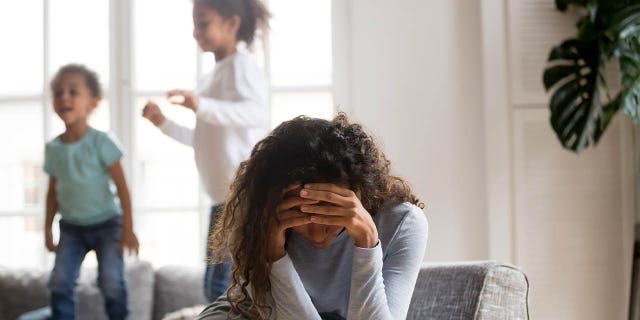 "But unlike her," she continued, "as a professional nanny I already had a decade of caregiving under my belt."
She continued, "No matter the parenting style of the home, I did my job and I did it well — because I went home every night and took care of myself."
'BIRTHING MAKEUP' DIVIDES WOMEN ON TIKTOK AS MOMS GO 'FULL GLAM' FOR LABOR AND DELIVERY
After she became a mother, however, Tousignant was "shocked" by how "triggered" she was by her own kids.
"No longer 'Mary Poppins,' I was a raging mess — and I tried every parenting system under the sun to fix it," she continued.
"Behaviors such as screaming, whining or demanding are not behaviors that need to be tolerated to be in line with gentle parenting."
"Still, nothing changed until I turned the magnifying glass on myself and started caring for my mental health through therapy, mindfulness, physical exercise and sleep," she also said.
"That's when things changed," Tousignant noted — "and gentle parenting became as simple as it professes itself to be."
Parenting can be exhausting, and it's "not uncommon" to feel "drained and emotionally overloaded" at times, said one Pennsylvania mental health professional.
NIXED YOUR NEW YEAR'S RESOLUTIONS ALREADY? THIS MOM MOVED PAST 'FAILURE,' FOUND JOY IN A POSITIVE PAST
"Gentle parenting is based on the idea that we need to let our children become more self-aware and [be able to] self-regulate," Natalie Bernstein, a psychologist in the Pittsburgh area, told Fox News Digital.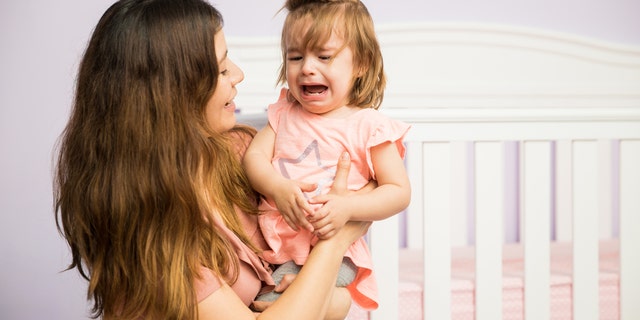 This approach, however, does not mean that parents "engage in a hands-off approach" or "do not need to discipline or guide their children," she said. 
Clear and consistent boundaries can be helpful for all children, Bernstein noted, and can be enforced "while still educating about emotions and allowing the child to express them."
Bernstein emphasized, "Without structure and discipline, it is easy to cross the line into permissive parenting."
"I would encourage the mother to consider therapy for herself and/or her family …"
She also said, "Behaviors such as screaming, whining or demanding are not behaviors that need to be tolerated to be in line with gentle parenting."
In addition, she said, if the parents are not consistent with this parenting model, "confusion can arise."
THESE BABY NAMES ARE 'AT RISK' OF GOING 'EXTINCT' IN 2023: REPORT
Bernstein said in regard to the Reddit mom, "I would encourage the mother to consider therapy for herself and/or her family in order to feel more balanced and less overwhelmed in the home."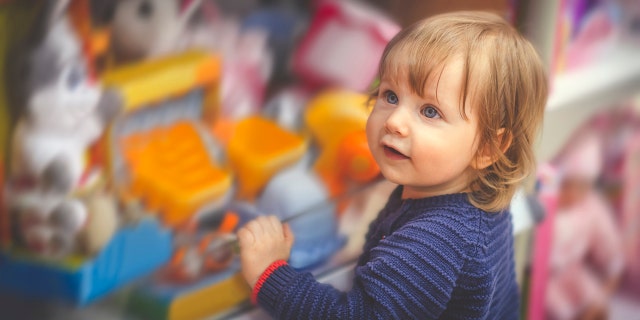 She said that "there are many research-supported parenting programs that can be effective and can reduce household stress."
One Michigan-based physician with over 30 years' experience said discipline is crucial for a child's development.
"After 32 years of practicing pediatrics and listening to thousands of kids, I can tell you exactly what the parents of strong, happy, well-adjusted kids did," Dr. Meg Meeker shared with Fox News Digital via email.
"Gentle parenting means kind parenting — not powerless parenting."
These parents "set firm limits" and let the child know that they were in charge — not the child, said Meeker. 
"Someone needs to teach boundaries," she said.
These parents also "always allowed the child to feel what they felt" — but they never allowed those feelings to affect making the right decisions for the child's best interests, Meeker also said.
CLICK HERE TO GET THE FOX NEWS APP
These successful parents also understood that "kids feel loved when they have boundaries," Meeker emphasized.
"Not taking back your authority is cruel to both of you," said Meeker. 
CLICK HERE TO SIGN UP FOR THE LIFESTYLE NEWSLETTER
"Gentle parenting means kind parenting — not child-centered, powerless parenting."
Fresh vegetables and other fresh food can be yours at home with planning, purpose: Connecticut farmers
With the high price of food today, more and more people are looking into growing their own fresh vegetables at home — and doing more hands-on planning and harvesting as a result.
Joe and Ida DeFrancesco of Farmer Joe's Gardens in Connecticut joined "Fox & Friends Weekend" on Sunday to explain how to start growing food at home — and how to take on more responsibility for it rather than relying on grocery stores or other outlets when prices are rising.
IS THERE A CHICKEN COOP IN YOUR FUTURE AS EGG COSTS RISE? KNOW THE HEALTH RISKS FIRST
The couple first displayed some very young tomato plants.
"Even in the city, you can grow your own vegetables," said Joe DeFrancesco, as he displayed container gardening, including pots holding both tomato plants and lettuce plants.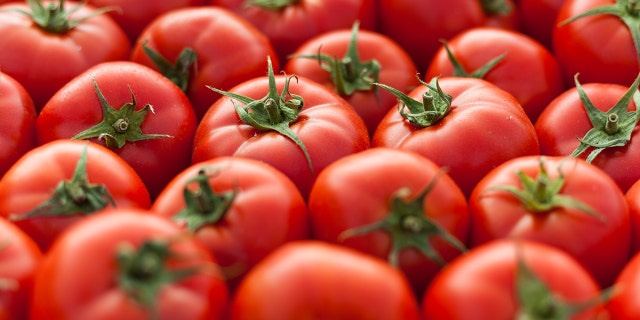 He mentioned that people can find themselves harvesting tomatoes almost all summer long once they properly set up the plants. 
As the plants grow, they'll need to be transferred into bigger and different pots — and in some cases, people will need to fence in their gardens to prevent wildlife from munching and crunching on them, he said.
THESE ARE THE BEST FOODS FOR YOUR HEART, EXPERTS SAY
"Deer need an eight-foot fence," he said.
He said that indeed, his small business is finding that many more people today want to do their own vegetable gardening.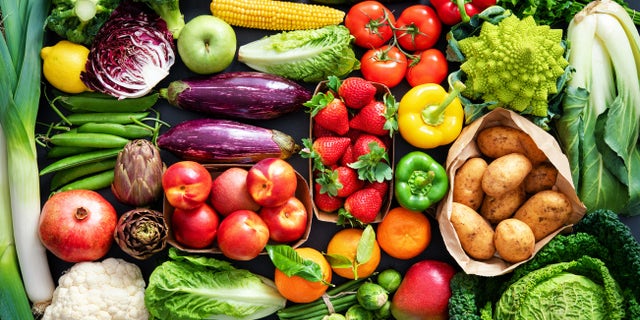 And if that doesn't work for them, he said, then they can visit their local farmers for fresh produce.
Ida DeFrancesco brought along a chicken from the couple's farm — and explained that people can try having chickens at their own home in a "stress-free" manner.
THE BEST VEGETABLES FOR YOUR HEALTH, ACCORDING TO NUTRITIONISTS
The farm offers a six-month program, she said, and provides the coop, the feed and the chickens.
But if people "chicken out" and find "it's not for them," she said — then "we take them back to the farm," she said. 
She said it "takes about six to eight months for the chickens," once they've hatched, to begin laying eggs.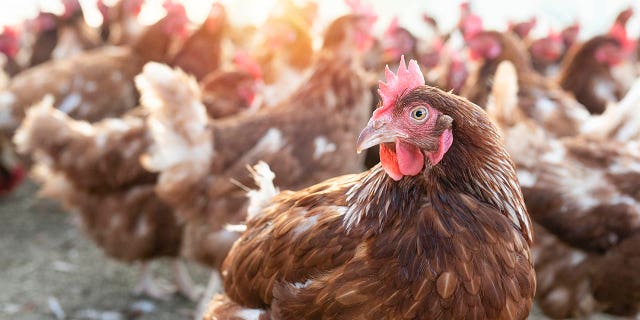 "It's a $50 deposit to get you started," she said.
And then "you figure out which coop that you want," said DeFrancesco, depending on whether families prefer larger or smaller set-ups.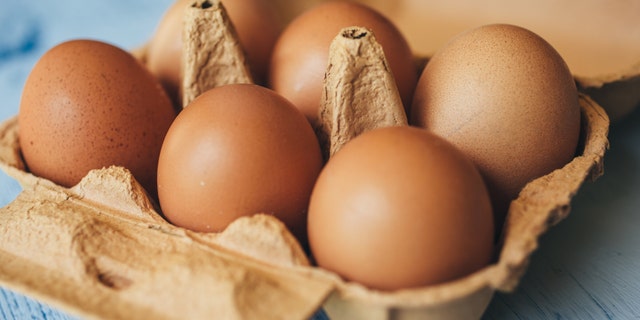 With four chickens a week, she said people can expect to see about two dozen eggs a week.
CLICK HERE TO GET THE FOX NEWS APP
"Rent a chicken" businesses are increasingly cropping up, providing availability for the temporary use of chickens. 
CLICK HERE TO SIGN UP FOR OUR LIFESTYLE NEWSLETTER
To learn more, watch the video at the top of this article, or click here to see it.