Musk's Neuralink faces federal inquiry after killing 1,500 animals in testing
Elon Musk's Neuralink, a medical device company, is under federal investigation for potential animal-welfare violations amid internal staff complaints that its animal testing is being rushed, causing needless suffering and deaths, according to documents reviewed by Reuters and sources familiar with the investigation and company operations.
Neuralink Corp is developing a brain implant it hopes will help paralyzed people walk again and cure other neurological ailments. The federal investigation, which has not been previously reported, was opened in recent months by the US Department of Agriculture's inspector general at the request of a federal prosecutor, according to two sources with knowledge of the investigation. The inquiry, one of the sources said, focuses on violations of the Animal Welfare Act, which governs how researchers treat and test some animals.
The investigation has come at a time of growing employee dissent about Neuralink's animal testing, including complaints that pressure from Musk to accelerate development has resulted in botched experiments, according to a Reuters review of dozens of Neuralink documents and interviews with more than 20 current and former employees. Such failed tests have had to be repeated, increasing the number of animals being tested and killed, the employees say. The company documents include previously unreported messages, audio recordings, emails, presentations and reports.
Musk and other Neuralink executives did not respond to requests for comment.
Reuters could not determine the full scope of the federal investigation or whether it involved the same alleged problems with animal testing identified by employees in Reuters interviews. A spokesperson for the USDA inspector general declined to comment. US regulations don't specify how many animals companies can use for research, and they give significant leeway to scientists to determine when and how to use animals in experiments. Neuralink has passed all USDA inspections of its facilities, regulatory filings show.
In all, the company has killed about 1,500 animals, including more than 280 sheep, pigs and monkeys, following experiments since 2018, according to records reviewed by Reuters and sources with direct knowledge of the company's animal-testing operations. The sources characterized that figure as a rough estimate because the company does not keep precise records on the number of animals tested and killed. Neuralink has also conducted research using rats and mice.
The total number of animal deaths does not necessarily indicate that Neuralink is violating regulations or standard research practices. Many companies routinely use animals in experiments to advance human health care, and they face financial pressure to quickly bring products to market. The animals are typically killed when experiments are completed, often so they can be examined post-mortem for research purposes.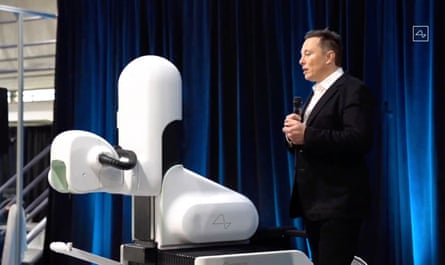 But current and former Neuralink employees say the number of animal deaths is higher than it needs to be for reasons related to Musk's demands to speed research. Through company discussions and documents spanning several years, along with employee interviews, Reuters identified four experiments involving 86 pigs and two monkeys that were marred in recent years by human errors. The mistakes weakened the experiments' research value and required the tests to be repeated, leading to more animals being killed, three of the current and former staffers said. The three people attributed the mistakes to a lack of preparation by a testing staff working in a pressure-cooker environment.
One employee, in a message seen by Reuters, wrote an angry missive this year to colleagues about the need to overhaul how the company organizes animal surgeries to prevent "hack jobs". The rushed schedule, the employee wrote, resulted in under-prepared and over-stressed staffers scrambling to meet deadlines and making last-minute changes before surgeries, raising risks to the animals.
Musk has pushed hard to accelerate Neuralink's progress, which depends heavily on animal testing, current and former employees said. This year, the chief executive sent staffers a news article about Swiss researchers who developed an electrical implant that helped a paralyzed man to walk again. "We could enable people to use their hands and walk again in daily life!" he wrote to staff at 6.37am Pacific time on 8 February. Ten minutes later, he followed up: "In general, we are simply not moving fast enough. It is driving me nuts!"
On several occasions over the years, Musk has told employees to imagine they had a bomb strapped to their heads in an effort to get them to move faster, according to three sources who repeatedly heard the comment. On one occasion a few years ago, Musk told employees he would trigger a "market failure" at Neuralink unless they made more progress, a comment perceived by some employees as a threat to shut down operations, according to a former staffer who heard his comment.
Five people who have worked on Neuralink's animal experiments told Reuters they had raised concerns internally. They said they had advocated for a more traditional testing approach, in which researchers would test one element at a time in an animal study and draw relevant conclusions before moving on to more animal tests. Instead, these people said, Neuralink launches tests in quick succession before fixing issues in earlier tests or drawing complete conclusions. The result: more animals overall are tested and killed, in part because the approach leads to repeated tests.
One former employee who asked management several years ago for more deliberate testing was told by a senior executive it wasn't possible given Musk's demands for speed, the employee said. Two people told Reuters they had left the company over concerns about animal research.
The problems with Neuralink's testing have raised questions internally about the quality of the resulting data, three current or former employees said. Such problems could delay the company's bid to start human trials, which Musk has said the company wants to do within the next six months. They also add to a growing list of headaches for Musk, who is facing criticism of his management of Twitter, which he recently acquired for $44bn. Musk also continues to run the electric carmaker Tesla and the rocket company SpaceX.
The US Food and Drug Administration is in charge of reviewing the company's applications for approval of its medical device and associated trials. The company's treatment of animals during research, however, is regulated by the USDA under the Animal Welfare Act. The FDA didn't immediately comment.
Missed deadlines, botched experiments
Musk's impatience with Neuralink has grown as the company, which launched in 2016, has missed his deadlines on several occasions to win regulatory approval to start clinical trials in humans, according to company documents and interviews with eight current and former employees.
Some Neuralink rivals are having more success. Synchron, which was launched in 2016 and is developing a different implant with less ambitious goals for medical advances, received FDA approval to start human trials in 2021. The company's device has allowed paralyzed people to text and type by thinking alone. Synchron has also conducted tests on animals, but it has killed only about 80 sheep as part of its research, according to studies of the Synchron implant reviewed by Reuters. Musk approached Synchron about a potential investment, Reuters reported in August.
Synchron declined to comment.
In some ways, Neuralink treats animals quite well compared with other research facilities, employees said in interviews, echoing public statements by Musk and other executives. Company leaders have boasted internally of building a "Monkey Disneyland" in the company's Austin, Texas, facility where lab animals can roam, a former employee said. In the company's early years, Musk told employees he wanted the monkeys at his San Francisco Bay Area operation to live in a "monkey Taj Mahal", said a former employee who heard the comment. Another former employee recalled Musk saying he disliked using animals for research but wanted to make sure they were "the happiest animals" while alive.
The animals have fared less well, however, when used in the company's research, current and former employees say.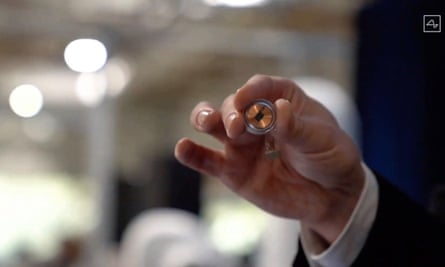 The first complaints about the company's testing involved its initial partnership with University of California, Davis, to conduct the experiments. In February, an animal rights group, the Physicians Committee for Responsible Medicine, filed a complaint with the USDA accusing the Neuralink-UC Davis project of botching surgeries that killed monkeys, and publicly released its findings. The group alleged that surgeons used the wrong surgical glue twice, which led to two monkeys suffering and dying, while other monkeys had different complications from the implants.
The company has acknowledged it killed six monkeys, on the advice of UC Davis veterinary staff, because of health problems caused by experiments. It called the issue with the glue a "complication" from the use of an "FDA-approved product". In response to a Reuters inquiry, a UC Davis spokesperson shared a previous public statement defending its research with Neuralink and saying it followed all laws and regulations.
A federal prosecutor in the northern district of California referred the animal rights group's complaint to the USDA inspector general, which has since launched a formal investigation, according to a source with direct knowledge of it. USDA investigators then inquired about the allegations involving the UC Davis monkey research, according to two sources familiar with the matter and emails and messages reviewed by Reuters.
The investigation is concerned with the testing and treatment of animals in Neuralink's own facilities, one of the sources said, without elaborating. In 2020, Neuralink brought the program in-house, and it has since built its extensive facilities in California and Texas.
A spokesperson for the US attorney's office for the northern district of California declined to comment.
Delcianna Winders, director of the Animal Law and Policy Institute at the Vermont Law and Graduate School, said it was "very unusual" for the USDA inspector general to investigate animal research facilities. Winders, an animal-testing opponent who has criticized Neuralink, said the inspector general has primarily focused in recent years on dogfighting and cockfighting actions when applying the Animal Welfare Act.
Employee concerns
The mistakes leading to unnecessary animal deaths included one instance in 2021 when 25 out of 60 pigs in a study had devices that were the wrong size implanted in their heads, an error that could have been avoided with more preparation, according to a person with knowledge of the situation and company documents and communications reviewed by Reuters.
The mistake raised alarm among Neuralink's researchers. In May 2021, Viktor Kharazia, a scientist, wrote to colleagues that the mistake could be a "red flag" to FDA reviewers of the study, which the company planned to submit as part of its application to begin human trials. His colleagues agreed, and the experiment was repeated with 36 sheep, according to the person with knowledge of the situation. All the animals, both the pigs and the sheep, were killed after the procedures, the person said.
Kharazia did not comment in response to requests.
On another occasion, staff accidentally implanted Neuralink's device on the wrong vertebra of two different pigs during two separate surgeries, according to two sources with knowledge of the matter and documents reviewed by Reuters. The incident frustrated several employees who said the mistakes "on two separate occasions" could have easily been avoided by carefully counting the vertebrae before inserting the device.
The company veterinarian Sam Baker advised his colleagues to immediately kill one of the pigs to end her suffering.
"Based on low chance of full recovery … and her current poor psychological wellbeing, it was decided that euthanasia was the only appropriate course of action," Baker wrote colleagues about one of the pigs a day after the surgery, adding a broken heart emoji.
Baker did not comment on the incident.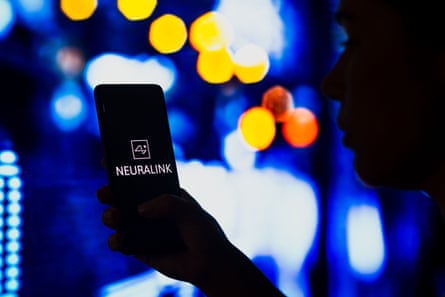 Employees have sometimes pushed back on Musk's demands to move fast. In a company discussion several months ago, some Neuralink employees protested after a manager said that Musk had encouraged them to do a complex surgery on pigs soon. The employees resisted on the grounds that the surgery's complexity would lengthen the amount of time the pigs would be under anesthesia, risking their health and recovery. They argued they should first figure out how to cut down the time it would take to do the surgery.
"It's hard on the little piggies," one of the employees said, referring to the lengthy period under anesthesia.
In September, the company responded to employee concerns about its animal testing by holding a town hall to explain its processes. It soon after opened up the meetings to staff of its federally mandated board that reviews the animal experiments.
Neuralink executives have said publicly that the company tests animals only when it has exhausted other research options, but documents and company messages suggest otherwise. During a 30 November presentation the company broadcast on YouTube, for example, Musk said surgeries were used at a later stage of the process to confirm that the device worked rather than to test early hypotheses. "We're extremely careful," he said, to make sure that testing is "confirmatory, not exploratory", using animal testing as a last resort after trying other methods.
In October, a month before Musk's comments, Autumn Sorrells, the head of animal care, ordered employees to scrub "exploration" from study titles retroactively and stop using it in the future.
Sorrells did not comment in response to requests.
Neuralink records reviewed by Reuters contained numerous references over several years to exploratory surgeries, and three people with knowledge of the company's research strongly rejected the assertion that Neuralink avoids exploratory tests on animals. Company discussions reviewed by Reuters showed several employees expressing concerns about Sorrells' request to change exploratory study descriptions, saying it would be inaccurate and misleading.
One noted that the request seemed designed to provide "better optics" for Neuralink.
Source: https://www.theguardian.com/technology/2022/dec/05/neuralink-animal-testing-elon-musk-investigation
Calls for bigger windfall tax after Shell makes 'obscene' $40bn profit
The government is under pressure to rethink its windfall tax on energy companies after Shell reported one of the largest profits in UK corporate history, with the surge in energy prices sparked by Russia's invasion of Ukraine pushing the oil company's annual takings to $40bn (£32bn).
Opposition parties and trade unions described Shell's bonanza, the biggest in its 115 year history, as "outrageous" and accused Rishi Sunak of letting fossil fuel companies "off the hook".
On Thursday, the UK headquartered company confirmed it had paid just $134m in British windfall taxes during 2022. It paid $520m under the EU "solidarity contribution" – Europe's equivalent of the windfall tax.
The company was criticised in October when it said it had paid no UK windfall tax up to that point, but on Wednesday said it was likely to contribute $500m in 2023.
Boosted by record oil and gas prices, Shell posted profits of almost $10bn in the final quarter of last year, taking its annual adjusted profits to $40bn in 2022, far outstripping the $19bn notched up in 2021.
The performance puts Shell on a par with the £38bn British American Tobacco made in 2017, but still behind the £60bn Vodaphone achieved in 2014, when the telecoms group sold its US business.
The shadow climate change secretary, Ed Miliband, said: "As the British people face an energy price hike of 40% in April, the government is letting the fossil fuel companies making bumper profits off the hook with their refusal to implement a proper windfall tax."
Miliband added: "Labour would stop the energy price cap going up in April, because it is only right that the companies making unexpected windfall profits from the proceeds of war pay their fair share."
The Liberal Democrat leader, Ed Davey, said: "No company should be making these kind of outrageous profits out of [Vladimir] Putin's illegal invasion of Ukraine.
"Rishi Sunak was warned as chancellor and now as prime minister that we need a proper windfall tax on companies like Shell and he has failed to take action."
Paul Nowak, the general secretary of the TUC, said the profits were "obscene" and "an insult to working families".
The step up in Shell and its competitors' profits during 2022 prompted the government to introduce a windfall tax on North Sea operators, which was later toughened by the chancellor, Jeremy Hunt.
Nowak said windfall taxes should be increased. "As households up and down Britain struggle to pay their bills and make ends meet, Shell are enjoying a cash bonanza. The time for excuses is over. The government must impose a larger windfall tax on energy companies. Billions are being left on the table," he said.
"Instead of holding down the pay of paramedics, teachers, firefighters and millions of other hard-pressed public servants, ministers should be making big 0il and gas pay their fair share."
Shell has benefited from a surge in oil prices caused by embargoes on Russian oil imposed since the invasion of Ukraine, and Russia's decision to cut off gas supplies to continental Europe.
Analysts had expected Shell's new chief executive, Wael Sawan, to report adjusted earnings of $7.97bn for the fourth quarter and $38.17bn for the year, in his City debut. It represented an increase on the $9.45bn registered in the third quarter, aided by a bounceback in earnings from its liquefied natural gas trading arm.
Sunak's official spokesperson said No 10 was aware the public would view Shell's profits as extraordinarily high, which was why the government had introduced its windfall tax comparable to those seen in other countries, he added.
"We think it [the profits levy] strikes a balance between funding cost of living support while encouraging investment in order to bolster the UK's energy security," they said. "We have made it clear that we want to encourage reinvestment of the sector's profits to support the economy, jobs and energy security, and that's why the more investment a firm makes into the UK the less tax they will pay."
Sawan announced a boost in payouts to shareholders, with a 15% increase in the final quarter dividend to $6.3bn.
He also announced $4bn of share buybacks over the next three months. In total, Shell distributed $26bn to shareholders in 2022.
Asked how it felt to make huge profits while people struggle with their bills, Sawan said: "These are incredibly difficult times, we're seeing inflation rampant around the world … When I go back home to Lebanon some of the challenges I see people going through, sometimes without electricity for a full day, are the the challenges that we see in many, many parts of the world. The answer to that is to make sure we provide energy to the world."
Shell has also been accused of overstating how much it is spending on renewable energy, and faced calls this week to be investigated and potentially fined by the US financial regulator.
Shell invested $25bn overall during 2022, up from $20bn in 2021. The firm spent $12bn on oil and gas projects, compared with $3.5bn on its renewable energy division.
The Greenpeace UK senior climate justice campaigner Elena Polisano said: "World leaders have just set up a new fund to pay for the loss and damage caused by the climate crisis. Now they should force historical mega-polluters like Shell to pay into it."
Jonathan Noronha-Gant, a senior campaigner at Global Witness, said: "People have every right to be outraged at the enormous profits that Shell has made in the midst of an energy affordability crisis that has pushed millions of families into poverty."
The company, which has a stock market valuation of $165bn, last week embarked on a review of its division supplying energy and broadband to homes in Europe, putting 2,000 UK jobs at risk.
Tech giants Apple, Amazon and Alphabet post disappointing results
The A-Team of big tech – Apple, Amazon and Alphabet – all delivered disappointing results on Thursday a day after Facebook owner Meta bucked the gloomy trend in technology, delivering better-than-expected results.
Apple shares slid more than 4% on Thursday after the company posted a disappointing first-quarter earnings report, including rare misses on revenue, profit and sales.
The iPhone maker missed analyst expectations on profit for the first time in seven years, after strict Covid-19 lockdowns and related protests in China upended iPhone production at its biggest supplier.
The company also marked its largest quarterly revenue drop in nearly seven years, posting $117.2bn – down 5.49% from last year when it reported record holiday sales. The number was lower than analysts' average estimate of $121.10bn.
Apple alluded to ongoing headwinds in a press release accompanying the report, which observers are calling shocking. Strict lockdowns in China, which produces 90% of its devices sold globally, cost it approximately $4bn in lost sales in 2022. In a call with investors on Thursday, Cook said iPhone revenue would have grown in the quarter if not for these supply issues, but said production is back to pre-shutdown goals.
For years, Apple has been seen as a safe haven for investment in the increasingly volatile tech space, but analysts say this report shows the tide may be changing. The company had warned in its October earnings call that it was anticipating a slowdown, with chief financial officer Luca Maestri citing "continued uncertainty around the world".
"Apple's poor quarter proves that even the most valuable US-traded company isn't immune to the challenges facing the tech industry at large," said Jesse Cohen, senior analyst at Investing.com, adding that the report was "shockingly weak".
Amazon reported worse than anticipated earnings on Thursday while at Google parent Alphabet, a pull-back by advertisers hit the search giant's revenue.
Amazon is facing a difficult reset after its pandemic boom and recently announced 18,000 job cuts. The tech and retailing giant reported a net loss of $2.7bn for 2022, compared to net income of $33.4bn a year before. The loss included a pre-tax loss of $12.7bn on its investment in electric vehicle maker Rivian. Net sales increased 9% to $514bn, compared to $469.8bn in 2021.
The company's most reliable division, Amazon Web Services, reported sales of $21.4bn, an increase of 20% from a year earlier but below analysts' estimates.
Alphabet narrowly missed analysts' expectations, signaling lower demand for its search advertising during a slowing economy. Sales at the company reached $63.1bn for the quarter, marginally below $63.2bn projected.
Last month, Alphabet cut 12,000 jobs, or 6% of its global workforce, and vowed to create a leaner, more efficient company.
It was then hit with a US Department of Justice lawsuit accusing the company of abusing its dominance of the digital advertising business.
Both earnings results will be set against a turnaround at Meta, Facebook's parent company. Shares in Meta's stock surged as much as 26% on Thursday – its biggest one-day jump in nearly a decade.
Meta's share price surge came after CEO Mark Zuckerberg vowed to make the social media company leaner. Analysts welcomed the move, with many upgrading their recommendations on the stock.
Apple has thus far avoided the mass layoffs seen by its peers in the tech space. In Thursday's call with investors, Cook did not mention layoffs but said the company would be closely monitoring its labor expenses.
"We're cutting costs," he said. "We're cutting hiring, we're being very prudent and deliberate on people that we hire."
Adani crisis: Indian group has value cut in half after stock market rout
The beleaguered empire of the Indian billionaire Gautam Adani is spiralling into crisis, as an escalating stock rout triggered by fraud claims cuts the value of his conglomerate in half.
Traders sent shares in the listed flagship Adani Enterprises down more than 25% shortly after markets opened in Mumbai on Friday, despite attempts by the company to restore investor confidence. Other listed entities, such as Adani Green Energy and Adani Ports, were also down sharply.
The relentless selling has now wiped more than US$115bn from the value of Adani companies in the two weeks since US-based Hindenburg Research accused the conglomerate of stock manipulation and accounting fraud.
Adani companies were worth a combined US$220bn before the report was published.
The companies, spanning ports, power, coal and renewables, accused Hindenburg in a 413-page rebuttal of engaging in a calculated attack on India, while noting that the US investor, an activist short seller that profits from falling share prices, is making money from the chaos.
The plunging share prices raise questions about how Adani, which runs Australia's contentious Carmichael coalmine and rail project in Queensland, can raise capital when the market has turned so aggressively against it. There is also the prospect of forced asset sales.
Reuters reported that Adani entities made scheduled payments on outstanding bonds on Thursday, adding that the conglomerate plans to issue a credit report by the end of the week to address liquidity concerns.
Pressure on Adani's finances intensified this week after it abandoned a much-vaunted US$2.5bn share sale, which would have been used, in part, to pay down debt. The fundraising was pulled because participating investors would have suffered large losses should the sale have gone ahead given falling share price movements.
"We have an impeccable track record of servicing our debt," Adani said in a video address after abandoning the fundraising. "This decision will not have any impact on our existing operations and future plans."
The billionaire chairman has support from a prominent Abu Dhabi investor with ties to the royal family, along with investor and political support from within India.
On Friday, Adani responded to critics of his apparent close ties to India's prime minister, Narendra Modi, dismissing claims his companies had avoided oversight.
"The fact of the matter is that my professional success is not because of any individual leader," he told India Today television, according to an AFP report.
Political opposition groups in India are pressuring parliament to debate the impact of the Adani fraud claims on investors and the country's banking sector. There are also calls for an independent probe into the allegations.
The most dramatic claims refer to what Hindenburg calls a "brazen stock manipulation and accounting fraud scheme" that has driven up the price of the listed Adani companies, and inflated the net worth of its billionaire chairman.
Hindenburg alleges that this is done by using shell companies to manipulate the price of the listed ones by holding large positions.
Adani has denied the allegations and said any dealings with related parties were properly accounted for.
The chairman's personal net worth has taken a significant hit, according to the Bloomberg billionaires index. After sitting alongside Jeff Bezos and Bill Gates among the world's richest just a couple of weeks ago, Adani has dropped out of the top 20 once Friday's share price falls are taken into account.