Two Utah parenting and lifestyle influencers who were arrested Wednesday on suspicions of child abuse made hundreds of videos giving advice on how to "parent in truth" — their own disciplinary style that some viewers deemed controversial and even abusive.
Ruby Franke, a mother of six children, and her business partner, Jodi Hildebrandt, who ran a joint YouTube page called ConneXions Classroom, were arrested and charged on Wednesday after Santa Clara police received a dispatch call around 10:50 p.m. from a juvenile asking for help.
Upon arrival, police located two juveniles who appeared to be malnourished, emaciated and wounded. After serving a search warrant, authorities rescued a total of four children from the home and arrested both Franke and Hildebrandt.
Franke's daughter, Shari Franke, posted a photo to her Instagram story on Thursday showing a police car parked on a suburban street, with the word "Finally." In another Instagram story that followed, Shari shared a statement.
YOUTUBE MOMMY BLOGGERS ARRESTED ON ALLEGATIONS OF CHILD ABUSE: 'FINALLY'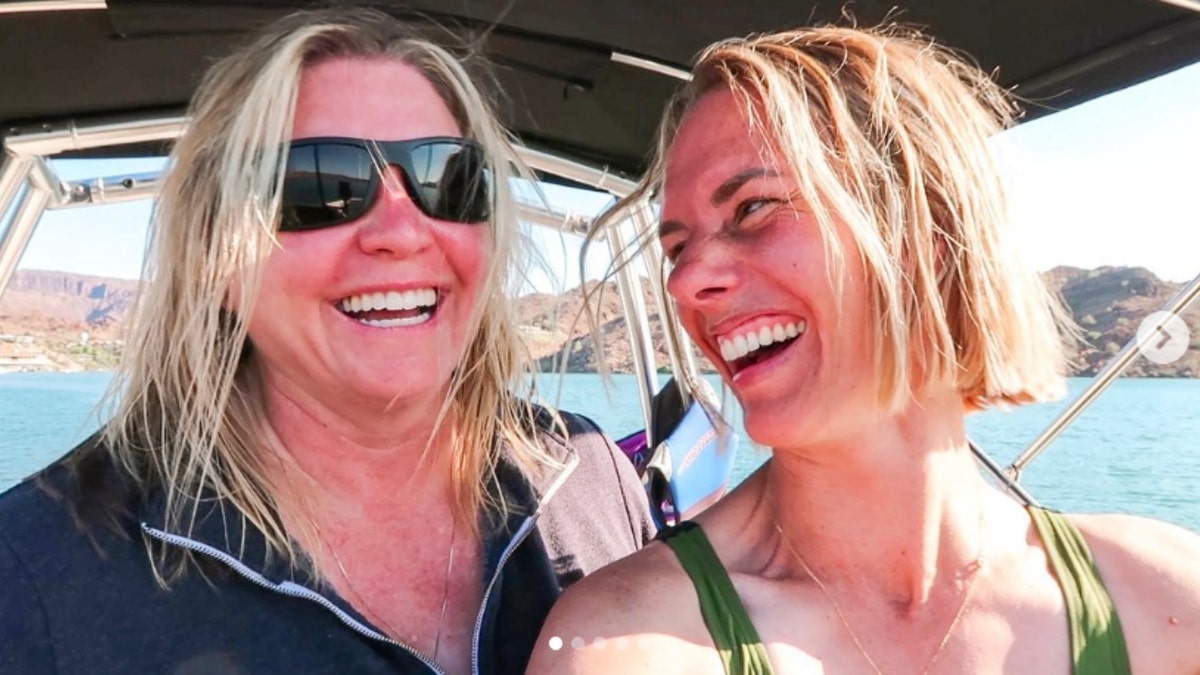 "Hi all. Today has been a big day," she wrote. "Me and my family are so glad justice is being served. We've been trying to tell police and CPS for years about this, and so glad they finally decided to step up. Kids are safe, but there's a long road ahead. Please keep them in your prayers and also respect their privacy."
UTAH JUDGE ASTONISHED BY TEEN KILLER'S LACK OF REMORSE: 'IS THAT THE BEST YOU CAN DO?'
She also called on help from the public to contribute to a Google Doc compilation of concerning content in the ConneXions page with more than 4,600 followers and her mother's since-deleted YouTube channel called "8 Passengers," in which she made videos about daily life as a mother of six and giving her followers parenting advice.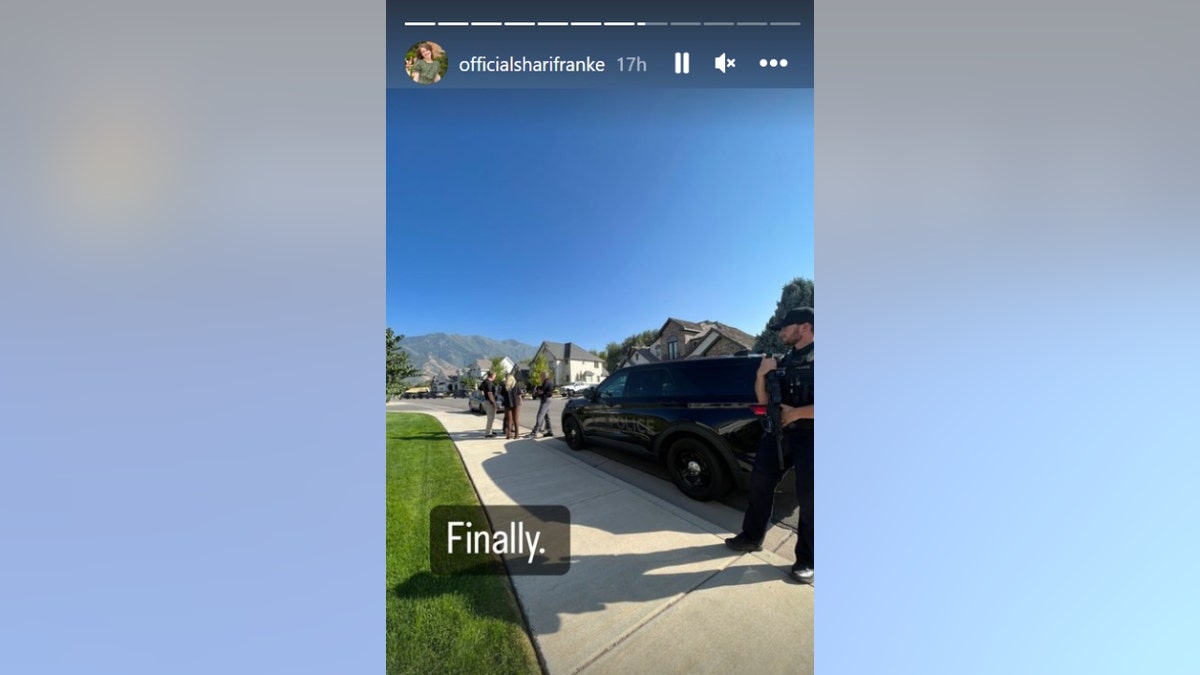 Internet sleuths on TikTok and YouTube quickly descended upon Franke's and Hildebrandt's social media pages to uncover alarming statements made by the two influencers on their public platforms.
"My kids are literally starving," Ruby Franke, wearing red lipstick, said in one video in front of a Christmas tree. "I hesitate to say this because this is going to sound like, I'm, like, a mean barbarian, but I told the kids, I said, I'm not even going to let you eat breakfast until you get your chores done."
In another video, she threatened her two sons with losing "the privilege to eat dinner" if they do not stop wrestling.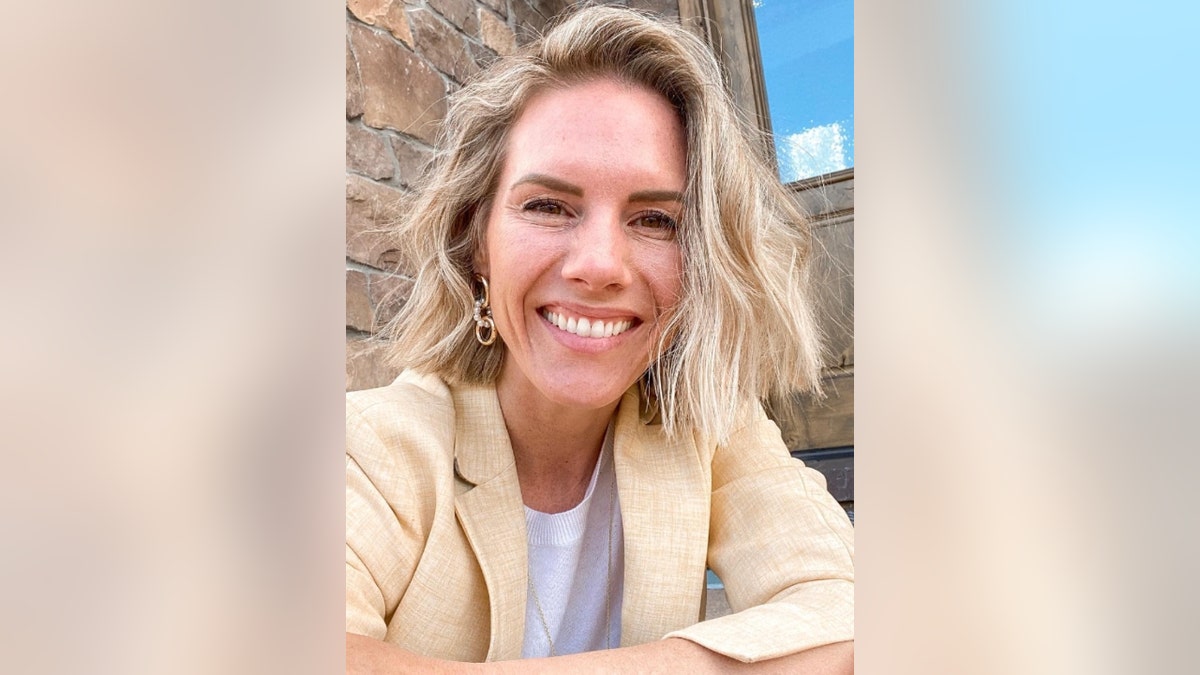 In perhaps her most controversial video that sparked news headlines last year, Franke announces that she and her husband decided to discipline their two youngest children by withholding Christmas gifts from Santa, while allowing their older children to receive gifts, in order to combat what she described as "selfishness."
"I'm scared to share this because knowing people these days, I don't know…how they're going to respond. So, Kevin and I, we have…six children. The two youngest are showing long patterns of selfishness," Franke said in the video. "They have been showing, through their choices, their unwillingness to repent, their unwillingness to feel sorrow over some pretty egregious choices that they've made. So, Kevin and I have decided that we are going to give the gift of truth of them this year for Christmas."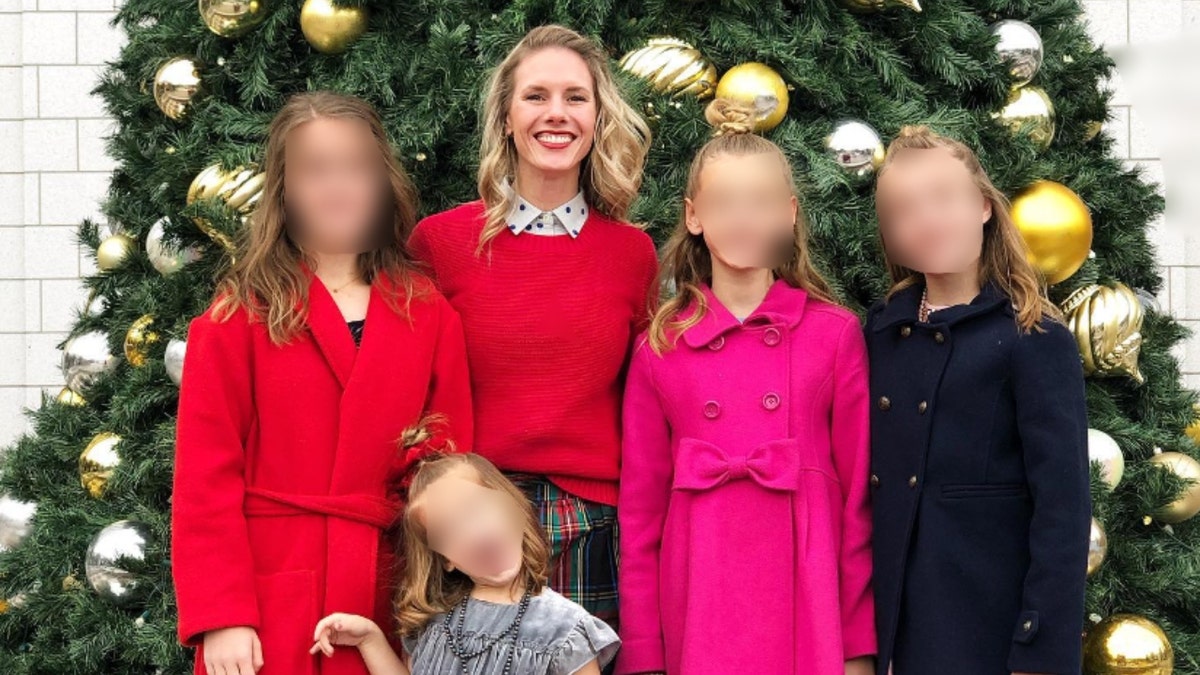 She continued, "We told them that this year, they are not going to be visited by Santa."
She then added that she thought keeping her two youngest home from school to wipe "the floorboards" would be enough to discipline them and "really bring pain," but "it didn't."
"It wasn't painful for them," Franke said. "They were like, 'Oh, yay. We get to stay home and clean floorboards. This is kind of fun.'"
Similarly, in a more recent video, Hildebrandt said pain can be a good thing for children of a certain age.
UTAH CHILDREN'S AUTHOR DODGES DEATH ROW AFTER DA'S 'CAREFUL CONSIDERATION' WITH VICTIM'S FAMILY
"Pain is meant to be your teacher. It's not your nemesis. It's your ally. Pain is not bad. … Pain is here to support you to grow and develop," she said.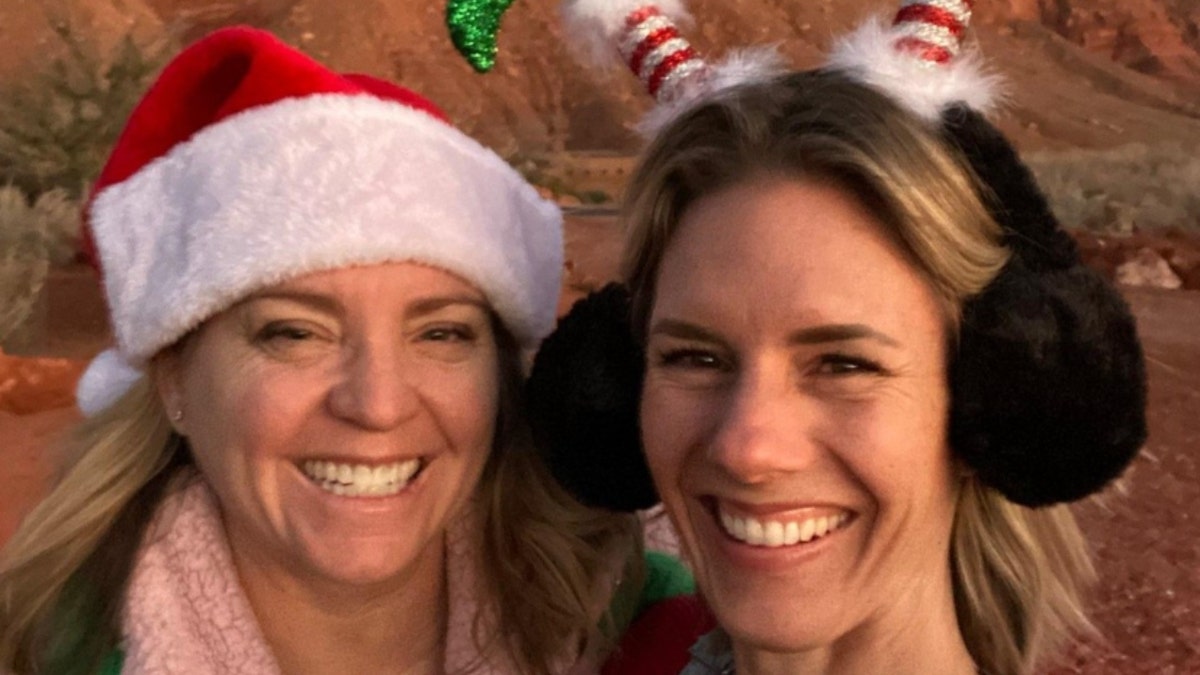 The two influencers also discuss privacy in multiple videos, sharing their belief that children should not live private lives among their family.
UTAH MOM KOURI RICHINS GOOGLED 'LUXURY PRISONS FOR THE RICH' AFTER ALLEGEDLY KILLING HUSBAND: DOCS
"In this home, you don't get personal space, 'cause this is my space, 'cause I'm the parent," Franke said in a recent video. "If you want your own personal space, you'll need to get your own space. This is mine, and as long as you're living in my home, it is my job to know everything about you. You don't get to sneak, you don't get to hide, you don't get to keep secrets. Not in my house."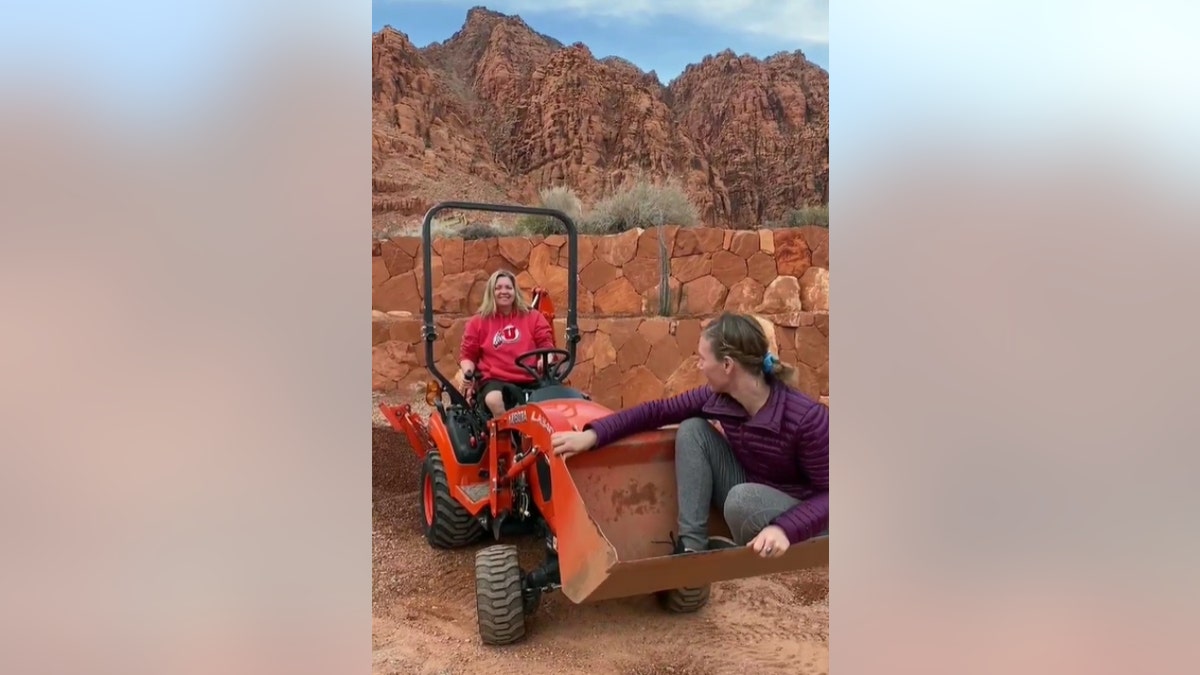 In a video about school bullying, Franke discussed the consequences of actions and said that in order to get pregnant, women need to have "sex first" or "be taken advantage of." "And what did you do to put yourself in a situation where you're being taken advantage of?" she asked rhetorically. 
Both women are currently in custody at the Washington County Jail in Hurricane, Utah.