Meet the American who reported the first sensational UFO encounters, Puritan leader John Winthrop
Unidentified flying objects soared into American popular culture with the dawn of the jet age in the 1940s.
The post-World War II flying saucer craze still rivets the imagination. It inspired movies, books and a subculture of UFO enthusiasts, and turned remote, dusty Roswell, New Mexico into a global destination of paranormal pilgrimage.
UFOs, it turns out, have mystified Americans since the earliest days of colonial settlement. 
The first known UFO encounter in America was recorded in 1639 by Puritan leader and prolific journal-keeper John Winthrop — leader of the Massachusetts Bay Colony and a foundational figure in the national pantheon.  
MEET THE AMERICAN WHO CREATED NASCAR: BILL FRANCE SR., DAYTONA SPEED DEMON AND RACETRACK PIONEER
Winthrop's sensational account of "a great light in the night" was witnessed by a group of "sober, discreet" and "credible persons" over Muddy River in Boston — a trickle of a creek that today wraps around American sports landmark Fenway Park. 
Winthrop's leadership of the fledgling Massachusetts colony shaped the destiny of the United States, established more than a century after his death. He has serious street cred in academia.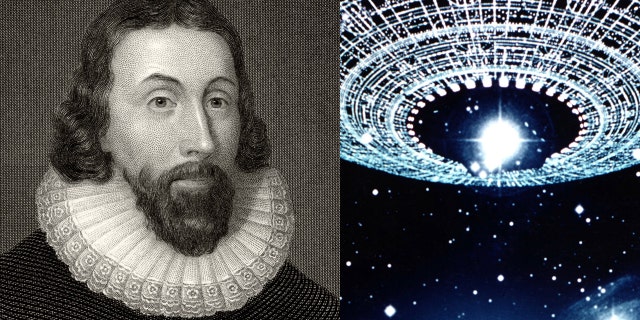 "John Winthrop's journal has long served as a cornerstone of Massachusetts historical scholarship," the Massachusetts Historical Society writes in a recent look at the Puritan's UFO sightings.
"He diligently recorded the events of his life, along with the trials and tribulations of the people of the Massachusetts Bay Colony during the first 19 years of its existence."
"John Winthrop's journal has long served as a cornerstone of … historical scholarship." — Massachusetts Historical Society
Buried among his prolific writings are words that suggest a mystifying object may have abducted three men in a boat.
Winthrop reported two more UFO sightings over Boston Harbor in 1644. 
50 BIZARRE LAWS THAT HAVE EXISTED OR STILL EXIST IN AMERICA
Winthrop's incredible tales of aerial phenomena in early America, long unknown, generated sudden interest in recent years, after federal government and military officials admitted that it's been studying UFOs for decades. 
Stories of paranormal, unexplained and perhaps extraterrestrial encounters, long considered fringe conspiracy, were effectively mainstreamed for academics and serious analysts.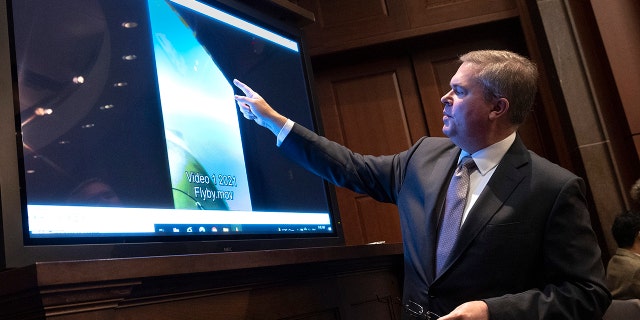 Few Americans were more serious than Winthrop.
He was a devout Christian and an industrious nation builder. Despite the hardship of carving a new civilization from the wilderness, and governing a new society, he dutifully kept almost daily records of life in the colony for nearly two decades. 
One 2005 biography is titled "John Winthrop: America's Forgotten Founding Father."
"His energies seemed prodigious and inexhaustible." 
"His energies seemed prodigious and inexhaustible," PBS Frontline said of Winthrop. 
"Whatever needed doing, he tried to do it. Repeatedly elected governor, he was chiefly responsible for maintaining civic and social order."
Born to establish 'a city upon a hill'
John Winthrop was born on Jan. 12, 1587 or 1588, in Edwardstone, Suffolk County, England, to Adam and Anne (Browne) Winthrop.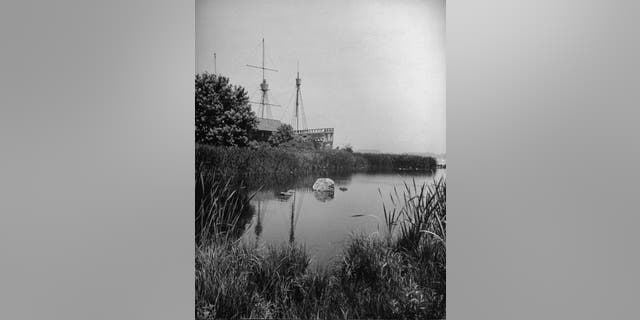 Both his parents came from prosperous families, according to various accounts. 
FORMER NAVY PILOT TESTIFIES TAHT HE WITNESSED UFOS WITH HIS 'OWN EYES,' CALLS ON BIDEN TO INVESTIGATE
He began journal-keeping in 1605 while still a teenager, chronicling his growing devotion to Christ. His faith was increasingly at odds with national sentiment after King Charles I, an Anglican sympathetic to Roman Catholicism, gained the throne in 1625.
"For we must consider that we shall be as a city upon a hill." — John Winthrop, 1630
Winthrop departed for the New World in the spring of 1630 aboard the Arbella with an expedition of Puritans to establish the Massachusetts Bay Colony, about 35 miles north of the Plymouth Colony settled by the Pilgrims in 1620. 
Winthrop issued a message on the ship that has echoed through American history.
It's remembered today as the "city upon a hill" sermon — inspired by several biblical passages and delivered to a daring people fleeing decrepit old Europe to create a New World in service of Christ.
"For we must consider that we shall be as a city upon a hill. The eyes of all people are upon us," Winthrop said; his sermon was recorded in written form.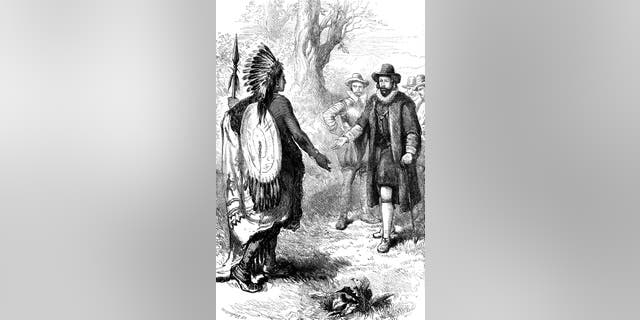 "So that if we shall deal falsely with our God in this work we have undertaken, and so cause Him to withdraw His present help from us, we shall be made a story and a by-word through the world."
The "city upon a hill" sermon helped establish the concept of American exceptionalism — a new society that would be a "model of Christian charity" for the world to admire and emulate. 
MEET THE AMERICAN WHO INSPIRED THE NATION IN TWO WORLD WARS: CHRISTIAN SOLDIER SGT. ALVIN YORK
The phrase "A city upon a hill" has been widely quoted by following generations, most notably by President Ronald Reagan, who cited Winthrop by name in his farewell address. 
"I've spoken of the shining city all my political life," Reagan said to the nation on Jan. 11, 1989.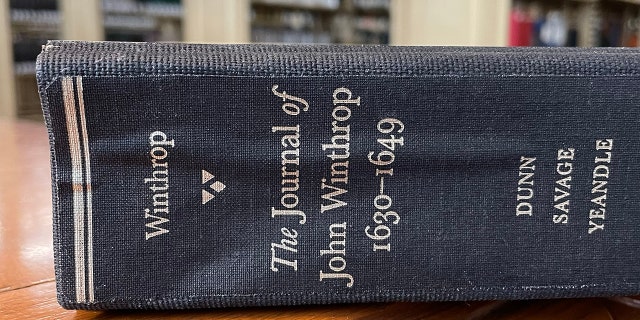 "But I don't know if I ever quite communicated what I saw when I said it. But in my mind it was a tall, proud city built on rocks stronger than oceans, wind-swept, God-blessed, and teeming with people of all kinds living in harmony and peace … That's how I saw it, and see it still."
Winthrop was God-fearing, intrepid, faithful, hard-working and diligent — serious in faith and deed. Few people in American history had less time, inclination or motive to devote to fantasy or foolishness.
He reported mystifying events that defy explanation.  
Yet amid shaping the future of the "city upon a hill" that would change human history, he reported mystifying events that defy explanation.  
'Great light in the night'
Winthrop's report of an eerie UFO encounter on a winter night in Boston is sandwiched between perfunctory passages about business dealings with the natives. 
The subject turned suddenly.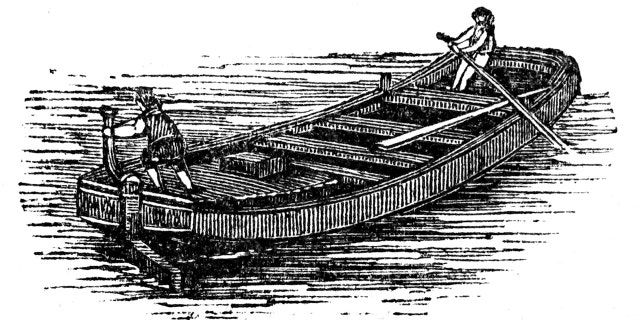 "In this year one James Everell, a sober, discreet man, and two others, saw a great light in the night at Muddy River," Winthrop wrote on March 1, 1639. 
"When it stood still, it flamed up, and was about three yards square; when it ran it was contracted into the figure of a swine."
"James Everell, a sober, discreet man, and two others, saw a great light in the night at Muddy River." — John Winthrop
Winthrop went on, "It ran swift as an arrow toward Charlton [Charlestown] and up and down about two or three hours. They were come down in their lighter [a small barge] about a mile, and, when it was over, they found themselves carried quite back against the tide to the place they came from. Divers[e] other persons saw the same light, after, about the same place."
At hearing of the encounter for the first time, UFO researcher Nick Pope told Fox News Digital this week, "That's stunning."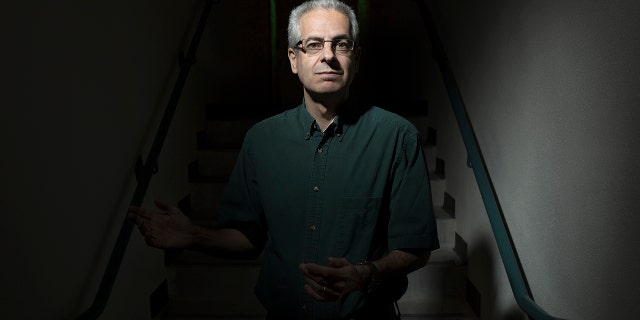 Pope is a former UFO investigator for the U.K. Ministry of Defense and contributor to "Ancient Aliens" on The History Channel. 
He will appear this coming weekend at AlienCon, a gathering of UFO experts and enthusiasts in Pasadena, California, hosted by A+E Networks.
ANGELS IN OUR MIDST? ONE SCIENTIST EXPLAINS WHY THE BIBLE SUPPORTS EXTRATERRESTRIALS
"I think it speaks to the fact that those skeptics don't like to admit, but most UFO witnesses, like Everell or Winthrop, are serious, sober individuals," said Pope. 
Several sources say ignis fatuus, a spark of swamp gas, is the likely cause of the strange light. 
But that doesn't explain how the phantom light raced across the river — or why Everell and the other men in the boat wound up a mile downstream. 
"Most UFO witnesses, like Everell or Winthrop, are serious, sober individuals."  — UFO expert Nick Pope
"Some researchers would interpret this as a possible alien abduction if it happened today," authors Jacques Vallee and Chris Aubeck wrote in "Wonders in the Sky: Unexplained Aerial Objects from Antiquity to Modern Times."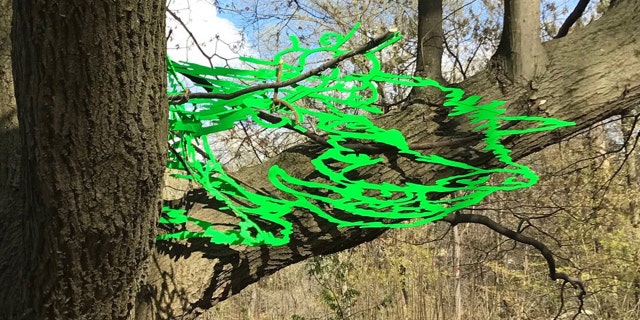 Winthrop reported two more UFO sightings in 1644, the first on Jan. 18. 
"About midnight, three men, coming in a boat to Boston, saw two lights arise out of the water near the north point of the town cove, in form like a man, and went at a small distance to the town, and so to the south point, and there vanished away."
MEET THE AMERICAN WHO ROWED WASHINGTON ACROSS THE DELAWARE ON CHRISTMAS: SAILOR-SOLDIER JOHN GLOVER
A week later another supernatural encounter was "seen by many," he wrote.
"A light like the moon arose about the N.E. point in Boston, and met the former at Nottles Island, and there they closed in one, and then parted, and closed and parted diverse times, and so went over the hill in the island and vanished. Sometimes they shot out flames and sometimes sparkles." 
Winthrop never mentioned the events again. 
His journal was not published until 1825. The mysterious passages were ignored amid the insight into colonial history culled from his voluminous writings.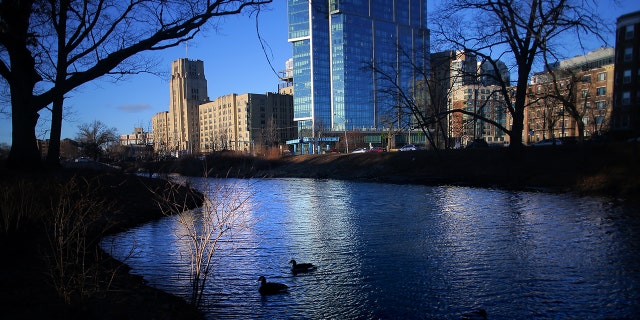 The eerie unidentified objects remain a mystery today, yet come from one of the most trusted sources of his time.
"If you look at modern [UFO] accounts, very often they're [from] police officers, pilots, military personnel, radar operators," said Pope. 
"It doesn't surprise me you have these very historical figures seeing these things. It's vindication of what we see today" from government officials and from military leaders, he also said.
'No smoke without fire'
John Winthrop died of natural causes on March 26, 1649. He was 61 or 62 years old. 
He's buried today in King's Chapel Burying Ground in the heart of downtown Boston. Established in 1630, it's one of the nation's oldest cemeteries.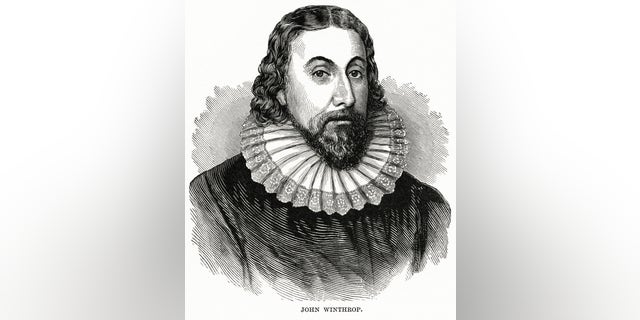 Boston to this day comprises the bulk of Suffolk County, Massachusetts — the area still carrying the name of Winthrop's homeland in England nearly 400 years later. 
The town of Winthrop, next to Boston, juts proudly out into the harbor today. Winthrop Square is a landmark in downtown Boston. The Puritan leader is the namesake of schools, squares, communities and memorials around Massachusetts and in other parts of the country. 
CLICK HERE TO SIGN UP FOR OUR LIFESTYLE NEWSLETTER
More importantly for human events, the city he established and nurtured would, 145 years later, lead the charge for independence in the American Revolution.
Winthrop helped build a mighty "city upon a hill" — even while recording ephemeral mysteries that defied logic in 1639 and still defy it today.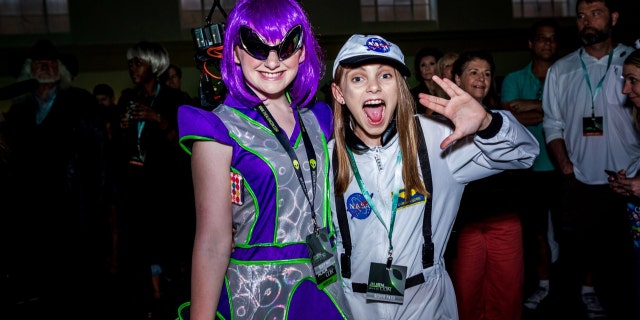 "People have this misconception that this all started with flying saucers and Roswell," said Pope. 
"It goes back to the dawn of time," he went on. 
CLICK HERE TO GET THE FOX NEWS APP
"What we're just beginning to realize is that people have always seen these strange things. We have fiery chariots in the Bible and we have strange images in medieval and renaissance paintings and in old petroglyphs."
He added, "There's no smoke without fire. And the believers only have to be right once." 
To read more stories in this unique "Meet the American Who…" series from Fox News Digital, click here. 
Source: https://www.foxnews.com/lifestyle/meet-american-who-reported-first-sensational-ufo-encounters-puritan-leader-john-winthrop
On this day in history, March 21, 1952, first rock concert held in Cleveland, ends in chaos, conflict
The first rock 'n' roll concert, the ill-fated yet legendary Moondog Coronation Ball, pulsed from the stage of the former Cleveland Arena amid chaos and controversy on this day in history, March 21, 1952. 
"There was a sense of dynamite going off," Indiana University professor emeritus and rock 'n' roll historian Glenn Gass told Fox News Digital.
"Right from the start, it was seen as dangerous music. Kids loved it. Parents hated it. Great. What a way for rock 'n' roll to get its start."
ON THIS DAY IN HISTORY, MARCH 20, 1854, REPUBLICAN PARTY FOUNDED TO OPPOSE EXPANSION OF SLAVERY
The oversold show ended early and, fittingly, in a conflict with authorities — which quickly became a hallmark of the explosive, controversial and bawdy new musical art form.
"Described as the 'Big Bang of rock 'n' roll,' the concert was organized by DJ Alan Freed and music store owner Leo Mintz and was headlined by saxophonist Paul Williams and his Hucklebuckers," writes Guinness World Records in its confirmation of the show's pioneering status in live-music history.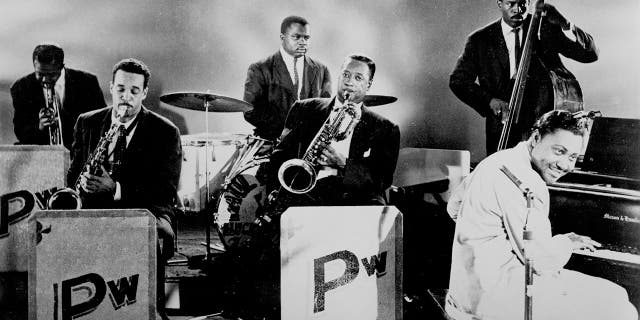 "The event was credited with 'bringing Black and White kids together to dance in post-war America, but was abandoned after approximately 30 minutes due to overcrowding and rioting after more than 20,000 revelers stormed the 9,950-seat venue."
The concert was co-headlined by guitarist Tiny Grimes, according to promotional posters from the landmark event. 
"Described as the 'Big Bang of rock 'n' roll,' the concert was organized by DJ Alan Freed and music store owner Leo Mintz." — Guinness World Records
Apparently only Williams, the opening act, got to perform before the show was cut short in haste by local officials as crowds of ticket holders gathered on Euclid Avenue were unable to get into the arena. 
"In 1948, at the age of 33, Williams recorded 'The Hucklebuck,' an instrumental considered by many music historians to be an important precursor to rock 'n' roll," writes Blackpast.org.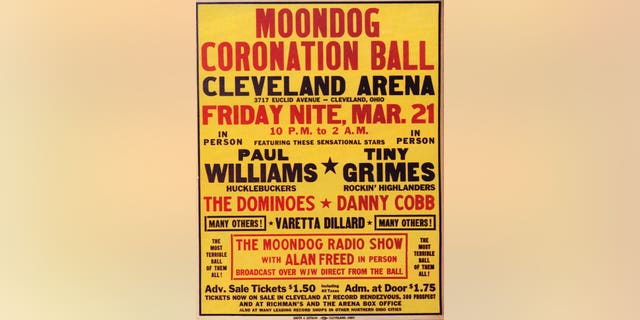 "At a time when record companies promoted 'race' records only among African Americans, Williams' song became a major crossover hit among both Black and White audiences."
Fellow headliner Grimes recorded with artists such as Charlie Parker and Billie Holiday and pioneered rock sound with his up-tempo jazz-guitar style, according to various sources. 
PASTOR AND MUSICIAN SAVED BY HIS MOTHER'S PRAYERS AFTER HE WAS PRONOUNCED DEAD, HE SAYS
DJ Freed proved the real breakout star of the first rock concert.  
He was "the boundary-smashing, trend-setting evangelist of rock 'n' roll," writes the Rock & Roll Hall of Fame, which made him a member of its charter class of 1986, alongside the genre's greatest early icons, including Chuck Berry, Buddy Holly, Elvis Presley and Little Richard.
"Freed was the most effective proselytizer rock and roll has ever known." — Rock & Roll Hall of Fame
Freed, among other claims to fame, is credited with popularizing the phrase rock 'n' roll as its aggressive beats and sexually suggestive lyrics swept over American radio in the 1950s and soon conquered pop culture.
"Freed was the most effective proselytizer rock 'n' roll has ever known," writes the Rock Hall.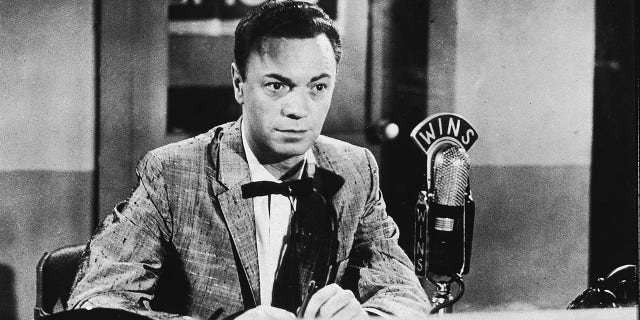 "Spreading the word from a radio pulpit that kicked off nightly to the strains of Freddie Mitchell's 'Moondog Boogie,' Freed kept time to the music by smashing his hand on a telephone book. He first conquered Cleve­land over WJW, and then moved his show to New York's flagship WINS."
Freed's celebrity soon extended far beyond the radio studio. 
MEET THE AMERICAN WHO INVENTED THE ELECTRIC GUITAR AND INSPIRED ROCK 'N' ROLL
He appeared in numerous movies that popularized rock's earliest stars, including "Go, Johnny, Go," alongside American music icons Berry, Jackie Wilson and Ritchie Valens. 
The movie was released in June 1959, four months after Valens was killed in a plane crash with Buddy Holly and the Big Bopper.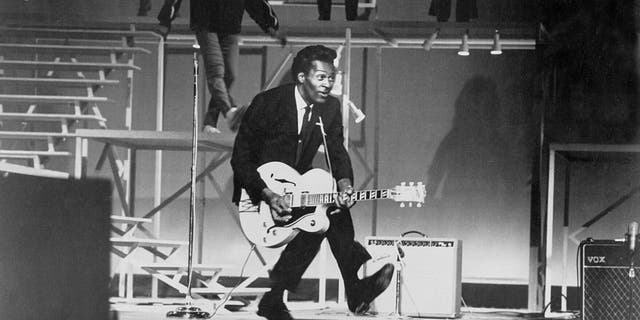 Freed has also been celebrated on TV and in various rock songs. 
"He had an amazing ability to find new music and new artists," Jason Hanley, vice president of education for the Rock Hall, told Fox New Digital. 
"He got rock 'n' roll to reach a much bigger audience than it would have otherwise." 
"There was a sense of dynamite going off." — Glenn Gass, rock 'n' roll historian
Freed's career ended in disgrace, however. 
CLICK HERE TO SIGN UP FOR OUR LIFESTYLE NEWSLETTER
He was indicted on charges of tax fraud in 1964 and became the center of the "Payola" scandal in which radio stations were accused of taking money from record labels to play their music. 
The legend of the Moondog Coronation Ball, and Freed's ability to see the future of music, changed global pop culture forever.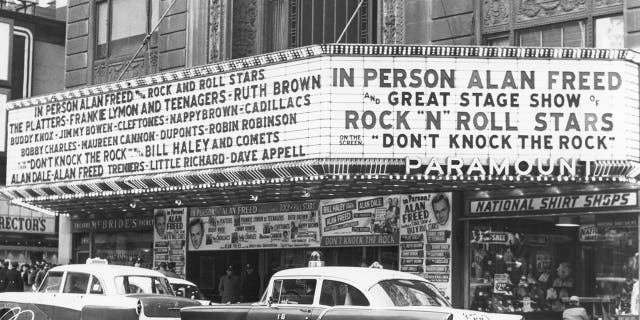 Metallica, Motley Crue and AC/DC, among others, played before 1.6 million people in Moscow in 1991, in what's widely proclaimed the largest rock 'n' roll concert in history. 
"Crocodile Rock" crooner Elton John is in the midst of his COVID-interrupted global Farewell Yellow Brick Road tour. 
Billboard in January proclaimed it the biggest selling concert tour of all time. It's netted $818 million across 278 concerts with dates still on the docket. 
CLICK HERE TO GET THE FOX NEWS APP
Cleveland rose to prominence as a birthplace of rock 'n' roll, and became home of Rock Hall of Fame in 1995, thanks largely to Freed's impact, said Hanley. 
"Cleveland has always been a rock 'n' roll town, and a gospel town, an R&B town and one of the great music towns," he said. 
TikTok duo goes viral for their dating tips: 'Excuse My Grandma' explores changing relationship ideals
The dating scene today often involves social media, apps and more — making the generation gap even more stark when examining how previous generations met, fell in love and got married.
One East Coast family is talking about those differences and using social media to share smart life tips that may never go out of style. 
Kim Murstein is a 27-year-old New York native who went to live with her "Grandma Gail" — Gail Rudnick, 80 — in Palm Beach, Florida, during the COVID-19 pandemic.
KENTUCKY WOMAN WITH OVER 230 GREAT-GREAT-GRANDCHILDREN-MEETS-GREAT-GREAT-GRANDCHILD-SEE-THE-PHOTO
Rudnick and her husband of 60 years, known to the family as Poppy, moved from New York City to Florida upon retiring. 
While in Florida, Murstein continued to date as she had been doing in the city.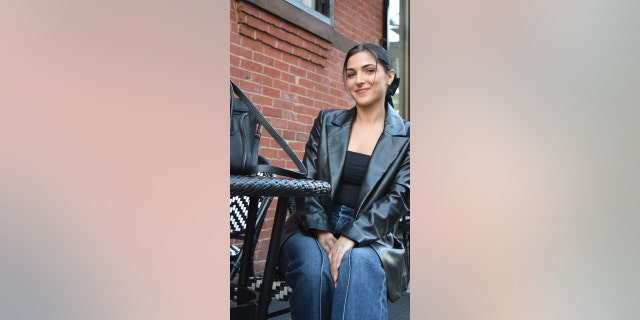 In an interview with Fox News Digital, Murstein recalled realizing that she and her grandmother, who has been married for 60 years, had very different dating rules. (SEE the duo discuss their very different views in the video at the top of this article.)
"We realized all the generational differences from the last time she was single, in the '50s and '60s," she said. 
GRANDMA GOES VIRAL FOR HER LOVINGLY HONEST RANKING OF HER 10 GRANDCHILDREN
Together, they started a podcast — "Excuse My Grandma." 
The pair discuss various dating differences, with Grandma Gail sharing the ideas and values she feels stand the test of time.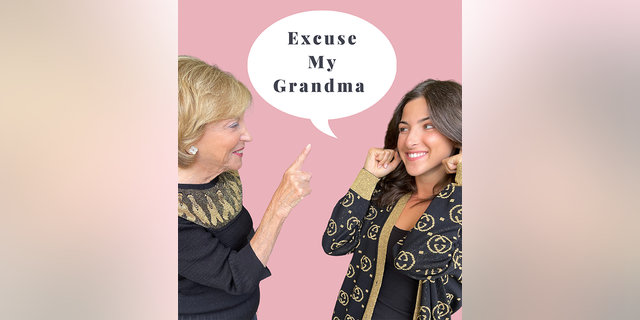 Soon after, the duo's social media platforms took off. They now have over 400,000 TikTok followers and 170,000 Instagram followers.
"I think sometimes you've just got to give it a little time."
One of the things the two women disagree on is how many dates a person should go on with the same companion before making a judgment call about the partner. 
FLORIDA GRANDPA AND GRANDDAUGHTER GO VIRAL FOR THEIR JOY OVER PRE-SCHOOL PICKUP
While Murstein has an estimated two-to-three date rule, Grandma Gail believes a person should go on about 10 dates before deciding whether or not to pursue a serious relationship. 
"You don't even know what the guy is like on the first, second or even third date because everybody's on their best behavior," the grandmother of four said.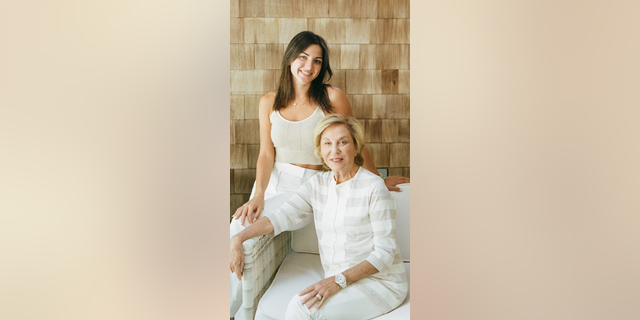 "I think sometimes you've just got to give it a little time," she suggested. 
But what's Grandma Gail's biggest piece of dating advice? 
Don't look for perfection. 
"Perfection is an idealized thing … but that's not reality," she said. She pointed out that this realization comes with maturity.
KIDS THRIVE AS TEXAS GRANDMOTHER, INSTAGRAM INFLUENCER REVEALS HER BEDTIME 'GAME' – AND HOW GOD'S INVOLVED
Murstein, however, calls herself "a dreamer" — and spends time idealizing romantic comedies from the 1950s. 
"I have my own idea of what that [perfection] is, and I don't think I want to settle for something less than that," she said.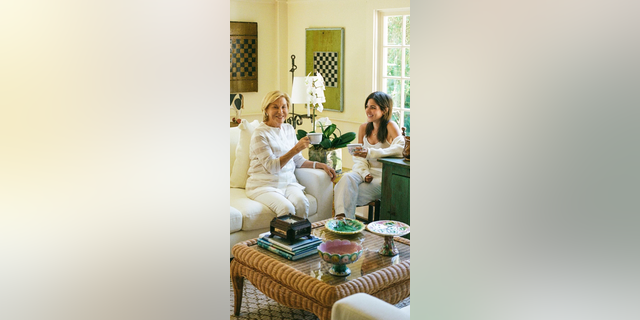 Although Murstein has taught Grandma Gail about modern dating apps and terms such as "ghosting," Grandma Gail still doesn't like some of the dating choices that her granddaughter makes.
Grandma Gail thinks young people today overthink and overcomplicate dating, she said. Instead, she recommends that single people go out and have fun without the stress of having a serious relationship. 
'TRADWIVES' PUSH BACK AGAINST CRITICS WHO SAY THEIR VIRAL HOMEMAKING LIFESTYLE IS 'ALARMING; AND 'CREEPY'
The two have always had a close relationship, they noted. They lived near each other when Grandma Gail and her husband were still in Manhattan.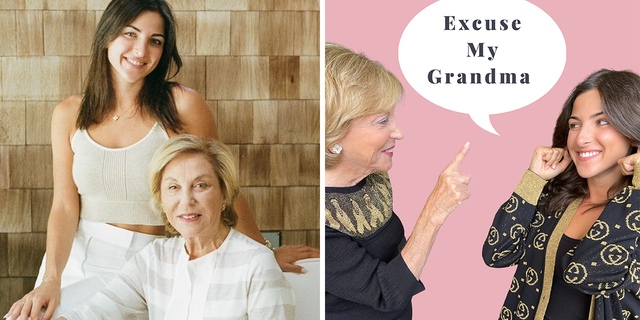 "We lived very close to each other in Manhattan, and I saw her in all stages of growing up," she recalled. 
CLICK HERE TO SIGN UP FOR OUR LIFESTYLE NEWSLETTER
The grandmother said that working together now has only deepened the bond that the two share.
CLICK HERE TO GET THE FOX NEWS APP
"She's a terrific young woman, great head on her shoulders, and she knows who to date and not to date," said her grandmother. 
On this day in history, March 20, 1854, Republican Party founded to oppose expansion of slavery
The Republican Party, forged from of a coalition of political forces to oppose the advance of slavery in the American west, was created in Ripon, Wisconsin, on this day in history, March 20, 1854. 
"The Republican Party grew out of resistance to the Kansas-Nebraska Act of 1854, which overrode the Missouri Compromise and allowed slavery to spread into Western territory by popular sovereignty," writes PBS American Experience in its history of political parties in the United States. 
"'Anti-Nebraska' men included anti-slavery Whigs, Democrats, Free Soilers, reformers, and abolitionists."
ON THIS DAY IN HISTORY, MARCH 19, 1957, ELVIS MAKES DOWN PAYMENT ON GRACELAND
Alvin Earle Bovay, an attorney and co-founder of Ripon College, was incensed by the passage of the Kansas-Nebraska Act in the Senate in March and led a meeting at the town's Congregational Church. 
"This group, considering possible passage of the Kansas-Nebraska bill then being debated in Congress, resolved that steps should be taken to form a new Republican Party to appeal to all those who opposed slavery in the territories," writes the Wisconsin Historical Society.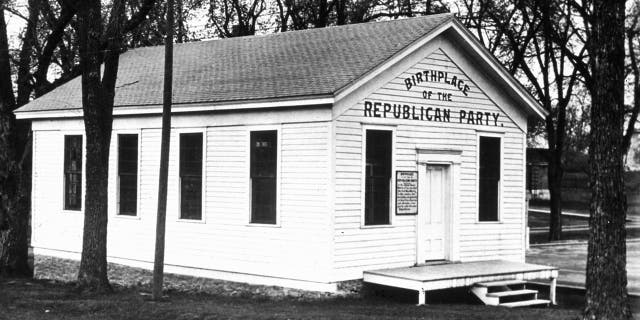 "Cries of 'Repeal! Repeal!' resounded throughout the nation, following the Ripon, Wisconsin meeting of March 20, 1854 in demonstration against the 'Kansas-Nebraska Swindle,'" The Jefferson Banner of Jefferson Co., Wisconsin wrote years later of the transformative moment in American political history. 
Bovay was reportedly the first to call the assembly the "Republican" party.
"Cries of 'Repeal! Repeal!' resounded throughout the nation, following the Ripon, Wisconsin meeting of March 20, 1854." — The Jefferson Banner
His moniker found a powerful ally in influential newspaper publisher Horace Greeley. 
"We should not care much whether those thus united against slavery were designated 'Whig,' 'Free Democrat' or something else," Greeley wrote in his New-York Tribune in June 1854. 
MILITARY PILOTS AND GROUND CREWS SHOWING HIGH RATES OF CANCER, PENTAGON STUDY REVEALS
"Though we think some simple name like 'Republican' would more fitly designate those who had united to restore the Union to its true mission of champion and promulgator of Liberty rather than propagandist of slavery."
The Kansas-Nebraska Act was signed into law by President Franklin Pierce on May 30 amid increasing hostility in the halls of power in Washington, D.C., and amid increasing groundswell of opposition.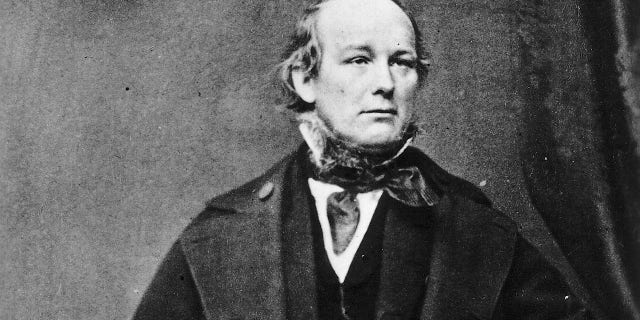 "Local meetings were held throughout the North in 1854 and 1855. The first national convention of the new party was held in Pittsburgh on Feb. 22, 1856," writes the Wisconsin Republican Party in its online history.
The party held its first nominating convention in Philadelphia in July 1856. It selected California explorer John C. Fremont as the first Republican to run for president. 
"'Republican' would more fitly designate those who had united to restore the Union to its true mission of champion and promulgator of Liberty" — Horace Greeley
He lost to Pennsylvania Democrat James Buchanan, but made an impressive showing for the upstart party founded only two years earlier. 
Fremont won 11 of 31 states and earned 33% of the popular vote, finishing ahead of former President Millard Fillmore of New York, who represented the short-lived Know Nothing Party.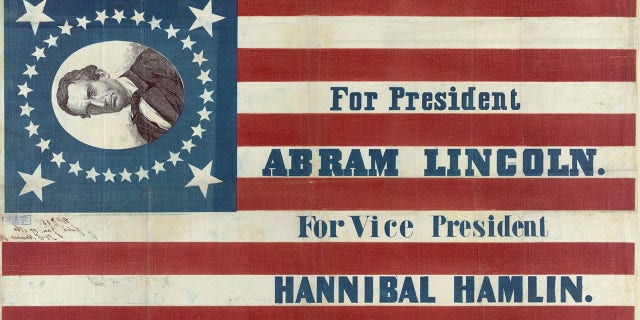 The true impact of the Republican earthquake was felt when the party's candidate, Abraham Lincoln, won the presidency in the hotly contested four-man race of 1860. 
ON THIS DAY IN HISTORY, DEC. 10, 1869, WYOMING IS FIRST TERRITORY TO GRANT WOMAN THE RIGHT TO VOTE
Democrat-led pro-slavery states quickly seceded from the Union in response to the Republican victory, launching the nation into the Civil War. 
Republicans after the war pushed through in rapid order the 13th, 14th and 15th Amendments to the U.S. Constitution. Collectively known as the Reconstruction Amendments, they abolished slavery, provided equal protection under the law and guaranteed voting rights.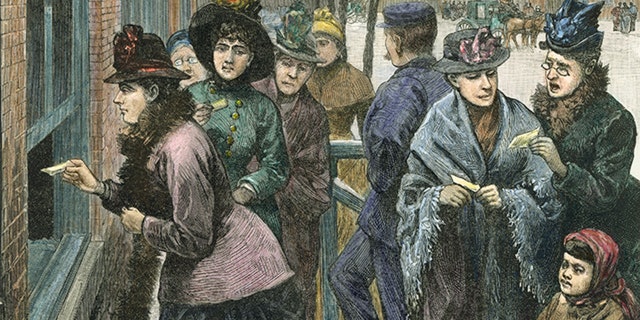 Democrats regained power in the years after the Civil War. 
The Republicans reportedly earned the name Grand Old Party in 1888, after winning back the White House from Democrat Grover Cleveland. 
ON THIS DAY IN HISTORY, AUGUST 18, 1920, THE 19TH AMENDMENT IS RATIFEID, GRANTING WOMEN THE RIGHT TO VOTE
"Let us be thankful that under the rule of the Grand Old Party … these United States will resume the onward and upward march which the election of Grover Cleveland in 1884 partially arrested," the Chicago Tribune wrote in what some sources say is the first use of the GOP label.
The Republican Party led the fight for woman's suffrage, first in the Wyoming Territories in 1869 and then pushing through the 19th Amendment after sweeping to power in both houses of Congress in November 1918.
The newly Republican-led Senate approved the amendment in June 1919 and sent it on the states "after 41 years of debate," notes the chamber's official history. 
CLICK HERE TO SIGN UP FOR OUR LIFESTYLE NEWSLETTER
The Republican Party later pushed through the Civil Rights Acts of 1964 in alliance with Democrat President Lyndon B. Johnson, who split with his own party to support the bill.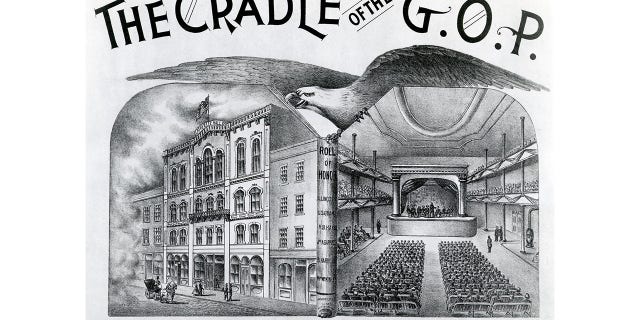 The Civil Rights Act passed despite a ferocious 72-day filibuster in the Senate led by a collection of Democrat icons.
Among those senators who staunchly opposed the Civil Rights Act: Al Gore Sr. of Tennessee (father of the future vice president), J. William Fulbright of Arkansas (mentor of future president Bill Clinton), Strom Thurmond of South Carolina and Robert Byrd of West Virginia. 
CLICK HERE TO GET THE FOX NEWS APP
"The Republican Party has a rich history of fighting for the rights of all Americans, from opposing slavery to giving women the right to vote to fostering individual rights across every group in our nation today," A.J. Catsimatidis, vice chairperson of the New York State Republican Party, told Fox News Digital.