Meet the American who gave the nation our Thanksgiving origin story: Pilgrim Edward Winslow
It is the first and greatest American adventure story. 
A small band of Christian devotees, persecuted in their homeland, sought refuge in a forbidden wilderness across the vast ocean aboard a leaky ship in the autumn of 1620. 
Against all odds, following near death at sea, amid privation, disease and frightening loss of life, they planted the seeds of a daring new society. 
Within a few generations their descendants brazenly challenged the world monarchial order with the revolutionary statement that "all men are created equal" and fought to establish the first great constitutional republic. 
MEET THE AMERICAN WHO INSPIRED THE NATION IN TWO WORLD WARS: CHRISTIAN SOLDIER SGT. ALVIN YORK
It became a haven for people just like them: the tired, the poor, the huddled masses yearning to breathe free.
They are the Pilgrims.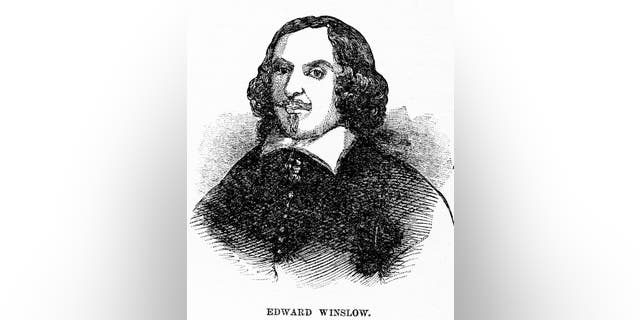 Most everything we know about their first year in what's now Plymouth, Massachusetts, from a contemporary, boots-on-the-ground, first-person source comes from one man.
His name is Edward Winslow. 
"He's a major figure in the Pilgrim story," Tom Begley, director of collections at Plimoth Patuxet Museums (known until 2020 as Plimoth Plantation), told Fox News Digital.
It is the only account, written as it happened, of the Pilgrims' first year in Plymouth.
"He had the foresight to write down their story and share it with others."
NATIONAL WREATHS ACROSS AMERICA DAY, DEC. 17: REMEMBERING OUR FALLEN VETERANS DURING THE HOLIDAYS
Winslow wrote a lengthy letter to a friend back in England that has gone down in history as "Mourt's Relation."
It is the only account, written as it happened, of the Pilgrims' first year in Plymouth. It is still in print, available on Amazon or at your local bookstore.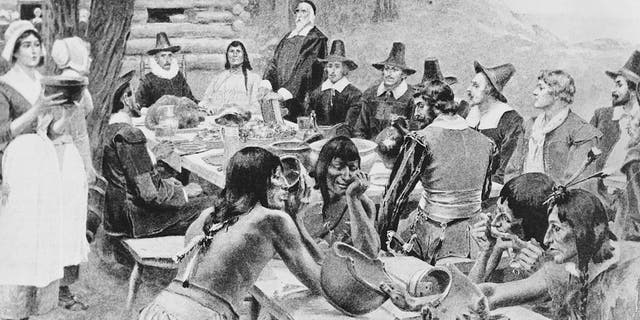 "Mourt's Relation" includes Winslow's brief, undated description of a three-day celebration in the autumn of 1621, after "our harvest being gotten in," during which the English settlers and a much larger group of Wampanoag friends feast on fowl and deer.
It is the first Thanksgiving. 
Winslow's account is the only version of the origin story of our national holiday written by Somebody Who Was There.
ARIZONA UPS DRIVER, ORIGINALLY FROM CUBA, CELEBRATES HIS 'FIRST AMERICAN PAYCHECK'
Winslow made many other contributions to the Pilgrim narrative. 
He signed the Mayflower Compact, the first self-governing covenant among New World settlers, as the ship floated in Cape Cod Bay on Nov. 11, 1620.
He was the first Pilgrim to meet Wampanoag chief Ousamequin, better known in history as Massasoit.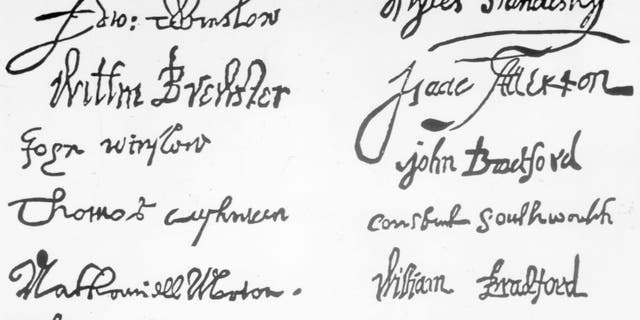 "Winslow informed Massasoit that his people desired to have peace with him and engage in trading," James and Patricia Scott Deetz wrote in their 2000 history, "The Times of Their Lives: Life, Love and Death in Plymouth Colony."
The two men bridged a cross-cultural relationship that benefited both sides for several decades before the outbreak of King Phillip's War in 1675.
Winslow sat for a portrait in London, offering our only look at the face of an actual Pilgrim.
Winslow also gives us our only look at the face of an actual Pilgrim.
He sat for a portrait in London in 1651 after returning to England to serve its government under Protestant Parliamentarian Oliver Cromwell following the English Civil War. 
All other Pilgrim paintings and portraits were imagined after their time on Earth.
"History records no nobler venture for faith and freedom than that of this Pilgrim band," reads the tomb on a hill overlooking Plymouth Harbor today.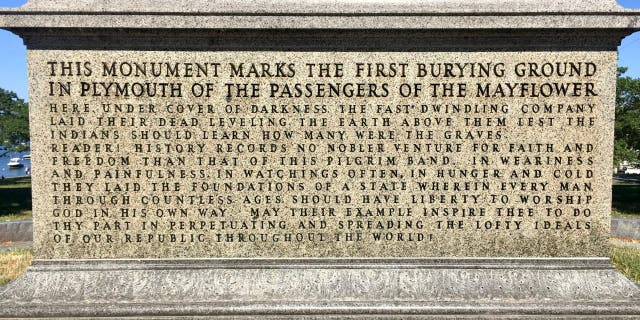 It's the site where the settlers buried their many dead that first winter in the New World.
Winslow gave future generations our eyewitness account of that noble venture. 
A frigid New World
Edward Winslow was born on Oct. 18, 1595 to Edward Sr. and Magdalene (Oliver) Winslow in Droitwich Spa, a town in western England that traces its history to Roman settlement.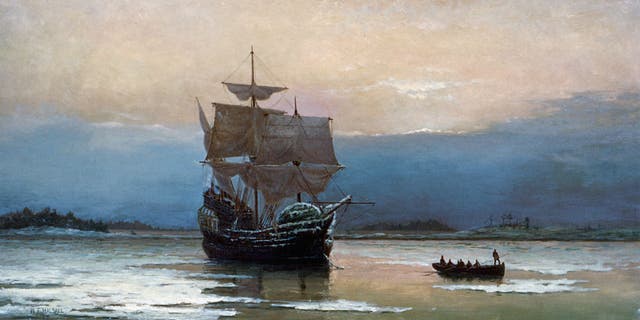 He moved to Leiden, Holland, in 1617 to live among the English separatist colony that produced the Pilgrims. 
He worked as a printer. 
ON THIS DAY IN HISTORY, SEPT. 16, 1620, MAYFLOWER DEPARTS PLYMOUTH, ENGLAND
He was just 24 when he departed Plymouth, England aboard the Mayflower with his wife Elizabeth (Barker) and younger brother Gilbert on Sept. 16, 1620. 
After a harrowing trip across the ocean and a month spent exploring Cape Cod, the Pilgrims anchored in Plymouth Harbor in late December. They began the seemingly impossible work of carving a new society out of the frozen earth.
Winter on the New England coast is dark, windy and unforgiving even today, with the benefit of modern clothing, home heating systems, electricity and indoor plumbing.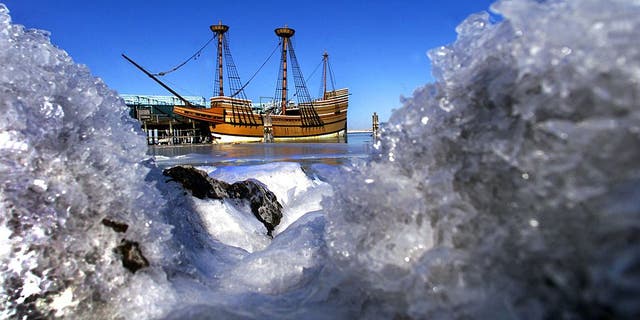 Yet the Pilgrims landed in the middle of what's known as The Little Ice Age — a 500-year period of unusually cold weather.
The Pilgrims "were probably suffering from scurvy and pneumonia caused by a lack of shelter in the cold, wet weather."
England and Holland are north of Plymouth, but also far more temperate. The Pilgrims had never experienced anything as cold as a New England winter.
Death soon gripped the colony. 
"They were probably suffering from scurvy and pneumonia caused by a lack of shelter in the cold, wet weather," writes Plimoth Patuxet Museums.
"As many as two or three people died each day during their first two months on land."
Only 52 of 102 people survived the first year in Plymouth. The Mayflower sailed back to England with only half its crew alive in April 1621.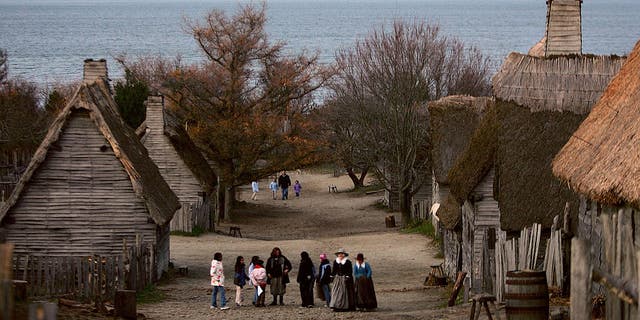 Elizabeth Winslow was among the first winter's victims. She died on March 24 at age 27 or 28. Pilgrim Susanna White lost her husband, William, in February.
But new life, activity and hope emerged in the spring.
GUTFELD: WOULD PILGRIMS FIND IT WEIRD TO EAT A PLANT-BASED BIRD?
Edward and Susanna married on May 12, the first wedding in the Plymouth Colony. They began having children the following year. 
The Pilgrims in March met English-speaking Wampanoags Samoset and Squanto, who had learned the language from fishing boat captains seeking cod off the New England coast. Through Squanto, Winslow met chief Ousamequin.
"We have found the Indians very faithful in their covenant of peace with us." — "Mourt's Relation."
The Pilgrims began planting spring crops with the help of the Natives. They enjoyed an abundant harvest that autumn. The relationship appeared to blossom.
"We have found the Indians very faithful in their covenant of peace with us," reports "Mourt's Relation."
"We often go with them, and they come to us; some of us have been 50 miles by land in the country with them … We entertain them familiarly in our houses, and they as friendly bestowing their venison on us."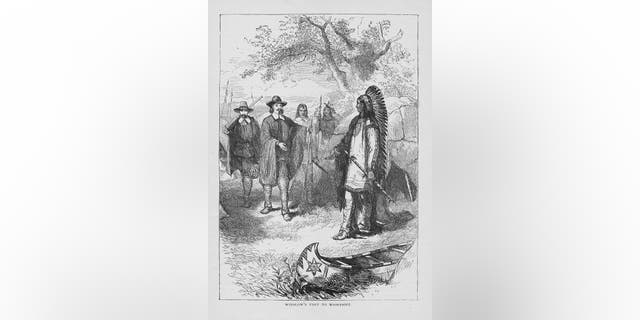 The Natives were also overcoming shocking tragedy, notes Begley. Plague was unknowingly carried upon the ships of European explorers. The people of the Americas had no immunity. 
Up to 90% of the Native population of southern New England, according to expert estimates, was wiped out by disease from 1616 to 1619 — an apocalyptic tragedy. 
The Wampanoags were likely seeking hope and a reason to give thanks for their survival, too, in the autumn of 1621.
The first Thanksgiving
The two sides cemented their friendly relations with a grand feast after the autumn harvest.
Winslow described the first Thanksgiving in just 115 words of an extended sentence.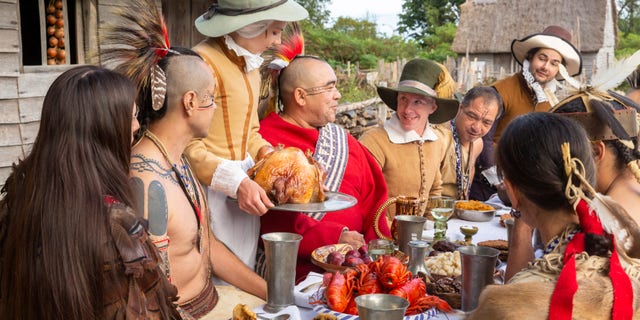 Winslow wrote, "Our harvest being gotten in, our governor sent four men on fowling, that so we might after have a special manner rejoice together after we had gathered the fruit of our labors; they four in one day killed as much fowl, as with a little help beside, served the company almost a week, at which time amongst other recreations, we exercised our arms, many of the Indians coming amongst us, and among the rest their greatest King Massasoit, with some ninety men, whom for three days we entertained and feasted, and they went out and killed five deer, which they brought to the plantation and bestowed on our governor, and upon the captain, and others."
The celebrants ate fowl — plentiful in the area — and venison. The "harvest" certainly included corn, among other fruits and vegetables. 
AMERICA'S 'UNIQUE' THANKSGIVING STUFFING PREFERENCES STATE-BY-STATE
We learn of Pilgrims eating turkey — later on — only from William Bradford's history, "Of Plymouth Plantation." The first governor of Plymouth began writing his history in 1630. 
Hidden away for more than two centuries, Bradford's account was not published until 1856. He does not mention the feast. 
The entire Thanksgiving origin story comes from the one passage in "Mourt's Relation."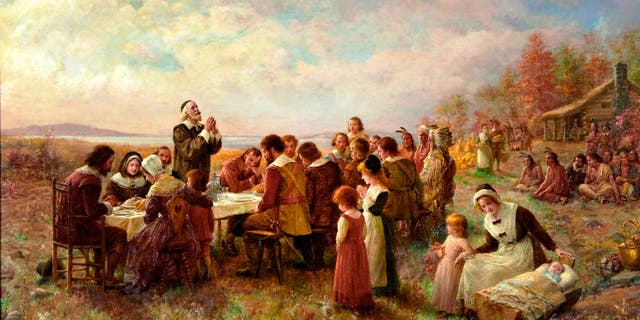 Winslow's account indicates that the Wampanoags vastly outnumbered the Pilgrims. Massasoit brought 90 men and, historians assume, perhaps an equal number of women and children.  
There were barely more than 50 English settlers in Plymouth at the time.
"Our harvest being gotten in, our governor sent four men on fowling, that so we might after have a special manner rejoice together." — Edward Winslow
Winslow, most prophetically, offers the passage that turns the harvest feast into a celebration of Thanksgiving.
"And although it be not always so plentiful as it was at this time with us, yet by the goodness of God, we are so far from want that we often wish you partakers of our plenty."
The Pilgrims had gone from the brink of perishing to an abundance "far from want" in one growing season.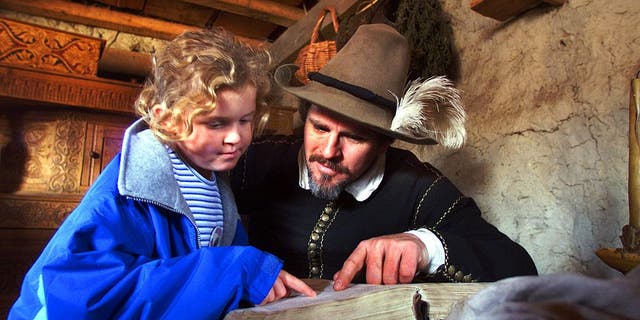 It must have felt like a miracle. 
"The first Thanksgiving marked the conclusion of a remarkable year," writes historian Nathaniel Philbrick in his gripping 2006 book, "Mayflower: A Story of Courage, Community and War."
"The Pilgrims had gone from the brink of perishing to an abundance 'far from want' in one growing season."
"By all rights, none of the Pilgrims should have emerged from the first winter alive."
'God-fearing Pilgrim at heart'
Edward Winslow lived a life of more adventure after settling Plymouth and recording its dramatic story for posterity.
He died at sea in the Caribbean reportedly of yellow fever, on May 7, 1655. 
Oliver Cromwell, the victorious Parliamentarian of the English Civil War, reportedly intended to have Winslow serve as governor of the colony in Jamaica.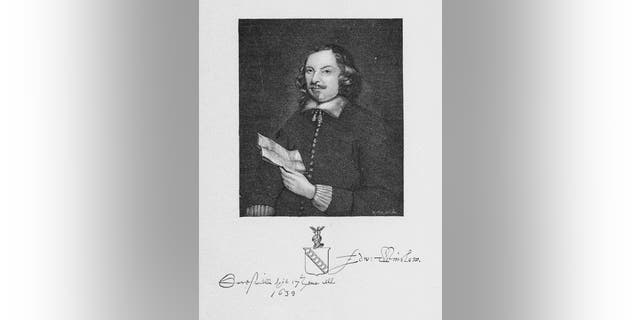 Before his death, Winslow gifted the American people with the miraculous story of the first Thanksgiving.
The survival of the story is itself something of a miracle. 
CLICK HERE TO SIGN UP FOR OUR LIFESTYLE NEWSLETTER
The letter that became "Mourt's Relation" was sent by the ship Fortune back to England in December 1621. 
It was captured on the open sea by French pirates, who brought the ship to a prison island. 
"Winslow died a God-fearing Pilgrim at heart and with him went a very special set of skills."
The local governor confiscated anything of value on board, including the clothing of the passengers, "not leaving some of them a hat to their heads, nor a shoe to their feet," according to an account of the drama in the Public Records Office in London.
He also "sent for all their letters; opened and kept what he pleased." 
He did not please, apparently, of Winslow's account of the first year in Plymouth. It made its way to London and was printed as "Mourt's Relation" in 1622.
CLICK HERE TO GET THE FOX NEWS APP
Mayflower 400, an organization convened to celebrate the quadricentennial of the Pilgrim journey, paid homage to Winslow in 2020: "He died a God-fearing Pilgrim at heart and with him went a very special set of skills that built friendships, won negotiations and established a new way of life in a new land."
To read more stories in this unique "Meet the American Who…" series from Fox News Digital, click here. 
Source: https://www.foxnews.com/lifestyle/meet-american-gave-nation-thanksgiving-origin-story
On this day in history, Jan. 28, 1986, space shuttle Challenger explodes, shocking the nation
On this day in history, Jan. 28, 1986, the space shuttle Challenger — scheduled for a routine launch from Cape Canaveral in Florida — exploded after just 73 seconds in flight, killing all seven Americans on board.
The disaster shocked the nation — and led to an immediate pause in the space shuttle program.
The cause of the disaster was found to be the failure of the primary and secondary redundant O-ring seals in a joint in the shuttle's right solid rocket booster (SRB).
ON THIS DAY IN HISTORY, JAN. 27, 1943, US EIGHTH AIR FORCE LAUNCHES BOMBING OFFENSIVE OVER NAZI GERMANY
While the mission on that fateful day in 1986 was supposed to be like any other routine mission, unusually cold temperatures caused the external tank to explode seconds into takeoff — causing the orbiter to disintegrate and the spacecraft to explode, according to NASA.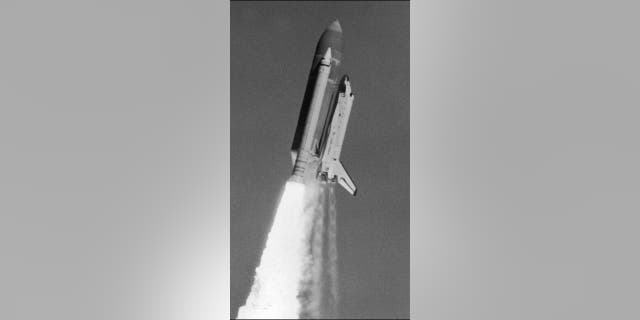 In addition to highly experienced astronauts, the Challenger carried a special passenger on board: teacher Christa McAuliffe. 
She was a social studies teacher from Concord, New Hampshire, chosen from among 10,000 others who applied to be the first private citizen in space, according to Britannica. 
CHALLENGER CREW LIKELY SURVIVED EXPLOSION BEFORE TRAGIC PLUNGE TO EARTH, BOOK CLAIMS
In her application, McAuliffe said she would keep a journal about her experience — and would include sections about her training, the flight experience and her feelings about returning to Earth.
One of the reasons McAuliffe was chosen, apparently, was her teaching experience — and the way she would be able to connect with children across the country.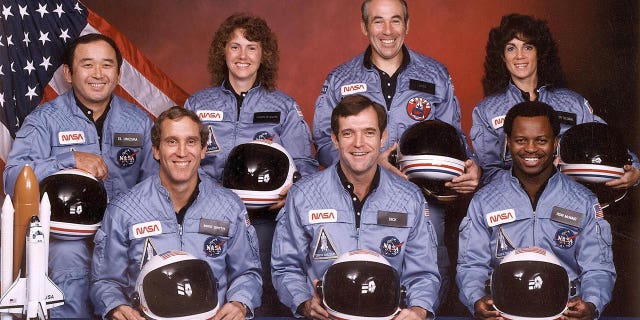 And that is why, on the day of the launch, scores of students in schools across the country watched as a teacher launched into space for the first time ever. 
NASA SUCCESSFULLY TESTS NEW ENGINE FOR DEEP SPACE EXPLORATION
It was unfortunate timing for young children to watch this particular launch — something President Reagan was worried about when he was deciding how to address Americans later that evening.
Leading up to Challenger
Americans had been visiting space for decades before that — the first time in 1961, with U.S. Navy test pilot Alan Shepard. 
Shepard was the second man in space following the Soviet Union's Yuri Gagarin just a mere weeks before. 
By 1969, space travel had progressed to visiting the moon — something the U.S. successfully completed with Apollo 11 that year.
DOCUMENTARY FILM CREW LOOKING FOR WWII PLANE DISCOVERS PIECE OF SPACE SHUTTLE CHALLENGER OFF FLORIDA COAST
However, with this success, Americans began to fear the government was spending too much on space, according to NASA. 
A reusable manned spacecraft then became a focus by the Nixon administration, and the space shuttle program was born.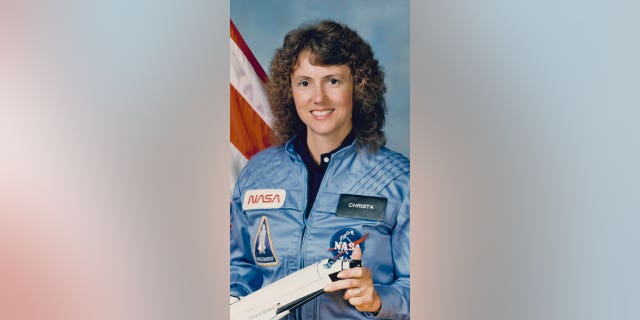 The Challenger's first mission was in April 1983 — and it quickly became one of the most popular spacecrafts to be used in the following three years, according to NASA.
The annual State of the Union address for early 1986 had been scheduled to take place on the evening of the Challenger's launch — but given the tragedy, President Reagan chose to delay the address by a week. 
"The future doesn't belong to the fainthearted; it belongs to the brave."
Instead, that night, Reagan did address the nation but from the familiar Oval Office instead.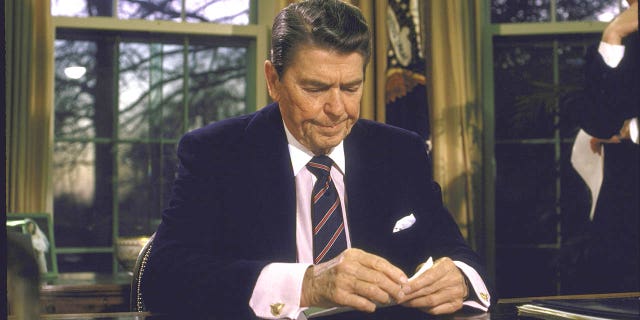 Reagan began by saying, "Ladies and gentlemen, I'd planned to speak to you tonight to report on the State of the Union, but the events of earlier today have led me to change those plans."
He went on, "Today is a day for mourning and remembering. Nancy and I are pained to the core by the tragedy of the shuttle Challenger. We know we share this pain with all of the people of our country. This is truly a national loss."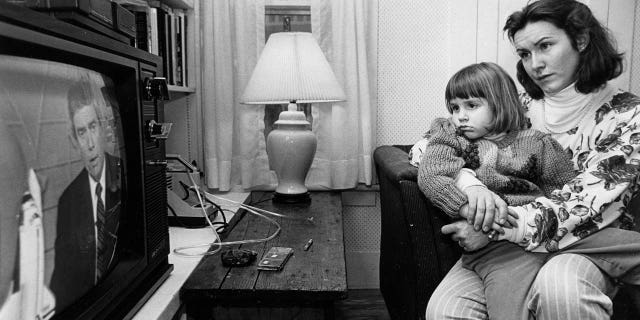 In his speech, Reagan also expressed a willingness to remain steadfast in the pursuit of space flight — but also, he focused on the families of those who were aboard the Challenger and on the children who were watching the flight from their classrooms or homes.
CLICK HERE TO SIGN UP FOR OUR LIFESTYLE NEWSLETTER
"I know it is hard to understand, but sometimes painful things like this happen," Reagan told the country that night.
"The future doesn't belong to the fainthearted; it belongs to the brave," Reagan also said.
"The Challenger crew was pulling us into the future — and we'll continue to follow them."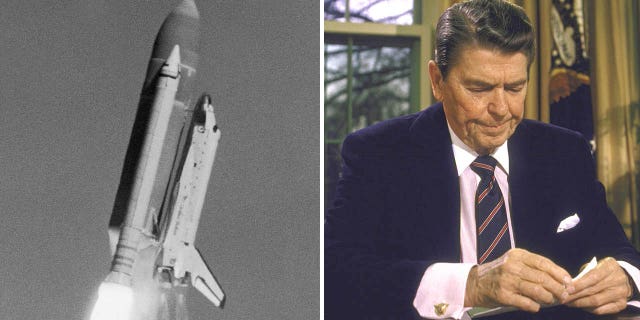 The next mission launch was over two-and-a half years later, in September 1988 — named the "Return to Flight" mission. 
The mission lasted for four days and included 64 orbits around the planet.
CLICK HERE TO GET THE FOX NEWS APP
It ended with a successful landing at Edwards Air Force Base in California, according to NASA. 
JCPenney partners with shelters to help senior dogs like Kofi of Texas find a home
JCPenney is partnering with local shelters around the country to help adoptable senior dogs find their forever homes. 
The large retailer is taking its well-known JCPenney-style portraits of the dogs — so that interested adopters can step forward to help animals in need. 
Kofi is a spaniel mix at the Dallas Pets Alive organization in Dallas, Texas — and he desperately needs a home.
AFTER 14 FAILED ADOPTIONS, NORTH CAROLINA PUP WITH 'UNLUCKY' HISTORY GOES VIRAL, FINALLY FINDS A HOME
Kofi is looking for a forever home where he could spend the last chapter of his life. 
He is well-behaved and considered docile — fully content with just sitting quieting next to his new owner, according to the organization.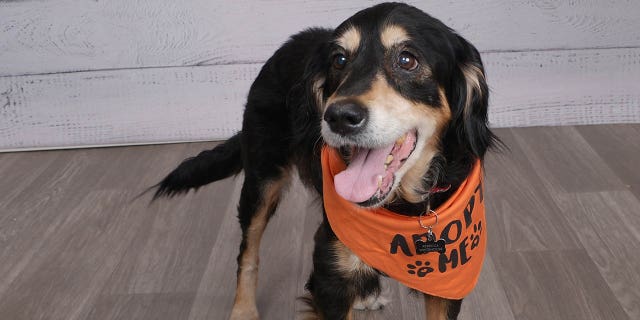 Kofi has a black-and-gold coloring and his fur is said to be silky soft — making him an easy dog to keep petting. 
He weighs roughly 35 pounds and enjoys going on walks, Fox News Digital is told.
"We're excited to give the senior dogs in these shelters their chance to shine."
He also gets along well with others — so having other pets or children in the house could be good for him. 
VAN GOGH, A ONE-EARED DOG IN DESPERATE NEED OF A NEW HOME, 'PAINTS' HIS WAY TO ADOPTION
Kofi is spayed, neutered, microchipped and up-to-date on all vaccines.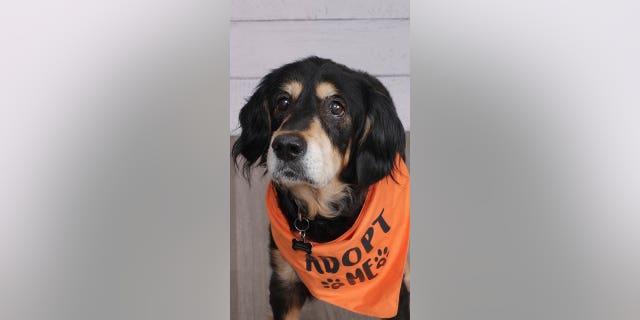 He is just one of the many dogs featured in JCPenney's new campaign about shelter dogs and JCPenney Portraits by Lifetouch. 
Bill Cunningham, JCPenney's vice president of marketing strategy, said the occasion is special for many reasons. 
WHITE SHEPHERD DOG IN HAMPTONS LOOKING FOR HER FOREVER HOME: 'GIVE HER A CHANCE'
"We're excited to give the senior dogs in these shelters, who are often less likely to be adopted, their chance to shine and encourage customers to get involved with their local communities to change a pet's life for the better," Cunningham said in a media statement.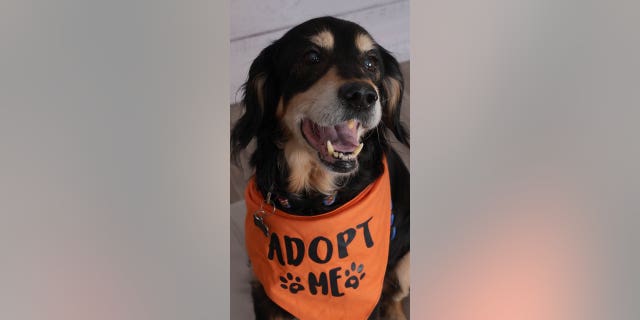 The partnership runs from Jan. 24 through Feb. 28. 
CLICK HERE TO SIGN UP FOR OUR LIFESTYLE NEWSLETTER
Those interested can visit JCP.com to see new adoptable pets … and some adorable portraits.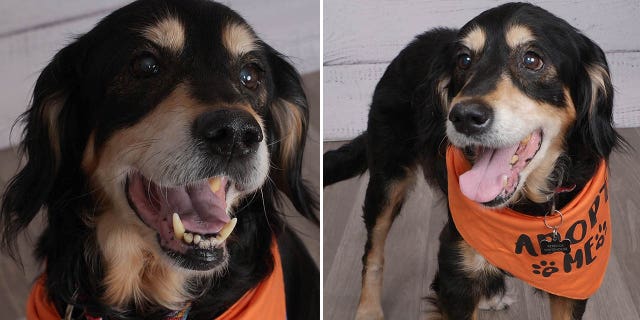 JCPenney will also be donating $1,000 to each of the 10 shelters it's partnered with to help animals find homes.
The shelters are located in 10 different cities around the country: Atlanta, Austin, Chicago, Dallas, Los Angeles, Louisville, Miami, Orlando, Philadelphia and Phoenix. 
CLICK HERE TO GET THE FOX NEWS APP
For more information on Kofi, anyone interested can visit dallaspetsalive.org or email adopt@dallaspetsalive.org.
They risked their lives for others: Author Richard Hurowitz remembers unsung heroes of the Holocaust
January 27 is International Holocaust Remembrance Day, designated as such by the United Nations. 
Why this date?  
On this date in history, Jan. 27, 1945, the infamous Nazi German slave labor and death camp, Auschwitz-Birkenau, was liberated by the Soviet army.
The day recalls the killing of six million Jews as well as millions of other people by the Nazi regime and collaborators.
REAGAN LIBRARY WILL HOST HOLOCAUST EXHIBIT IN NEW YEAR: 'SO EMOTIONAL,' SAYS SURVIVOR
But there are scores of interconnected stories as well.
"During the Holocaust," wrote Richard Hurowitz in a recent essay in The Wall Street Journal, "citizens from Denmark to Greece protected their Jewish neighbors from the Nazis by standing together."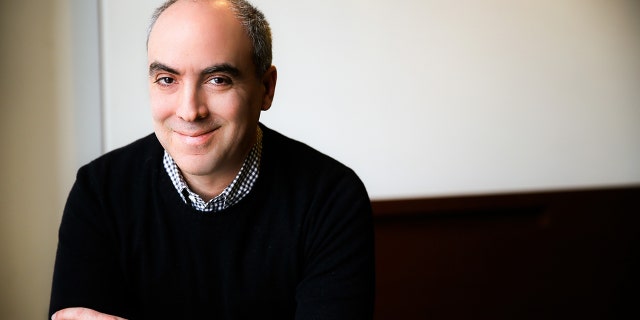 Most of these heroic individuals were and are still largely unknown. 
Remembering the horrors of war — and chronicling how brave people, in the face of fear, brutality and cruelty, stood up for other human beings even when their own lives were on the line — is the job of historians, authors, journalists and others who believe the truth needs to be passed along to new generations.
"In the Garden of the Righteous" pays tribute to those who risked everything for others.
In this spirit, writer and investor Richard Hurowitz has just released a new book, "In the Garden of the Righteous: The Heroes Who Risked Their Lives to Save Jews During the Holocaust" (HarperCollins), which pays tribute to those who risked their very existence to help others in trouble.
Among them are Adolf and Maria Althoff, who hid Jewish acrobatic performers in plain sight from the Nazis — and Italian cycling champion Gino Bartali, who faked long-distance practice runs to sneak forged identity papers that saved hundreds of people.
Hurowitz, based in New York, is publisher of The Octavian Report, a quarterly "journal of ideas." He is chief executive officer of Octavian and Company LLC, an investment firm.
Just ahead of International Holocaust Remembrance Day, Fox News Digital posed three questions to the author.
'An under-covered topic'
Fox News Digital: Why did you write this book now? 
Richard Hurowitz: Rescue during the Holocaust and the courage of those who risked their lives to save Jews and others is an extremely under-covered topic — yet people find it enormously inspirational.  
Oskar Schindler and Raoul Wallenberg are well known, but beyond those two archetypes very few rescuers have gotten the acclaim they deserve.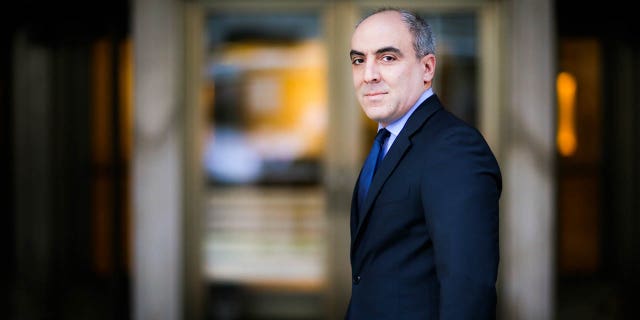 Some of the people rescued in my book were or went on to have enormous impact on the world — from the physicist Niels Bohr to the artist Mark Chagall to many members of royalty — while most were ordinary refugees.  
The book grew out of several profiles I wrote for newspapers of individual rescuers — and the response was extraordinary. 
NEW YORK CITY WOMAN WHOSE RELATIVES WERE KILLED IN HOLOCAUST GETS STRIPED PAJAMAS PULLED FROM SHELVES
I think people are looking for stories of inspiration and courage during our own difficult times. 
At a time of rising bigotry, anti-Semitism, polarization and conflict, I think these stories are extremely timely.
'I hope people are inspired'
Fox News Digital: If you wanted readers to have one memorable takeaway from your book, what would it be?
Hurowitz: I hope people are inspired by these stories and learn about some of history's forgotten heroes. 
And I hope they are inspired and remember that there is good in the world and that everyone can make a difference.  
It is not just in times of utmost peril like the Second World War. 
Indeed, we can avoid our society heading in that direction by standing up for the values of compassion, kindness and tolerance.  
There were even communities in Europe during the war — such as Denmark or the village of Le Chambon in France — where the entire group stood together against the Nazis. And were able to save almost all their Jewish neighbors.  
So I hope the book is a message of hope — and [that it] offers lessons on how we can make our world a better place.
'Rescues echo down through the generations'
Fox News Digital: What stays with you in terms of reporting and writing the book?
Hurowitz: I have had the profound experience, when I've written about rescuers, to hear from people I personally know who are alive today because their family was saved by them. 
Rescues echoes down through the generations. 
CLICK HERE TO SIGN UP FOR OUR LIFESTYLE NEWSLETTER
There are possibly one million people alive today because of the 10 rescues profiled in the book. 
CLICK HERE TO GET THE FOX NEWS APP
And at least some of [these people] many of us probably know — and some of them have themselves done extraordinary things that would have been lost to us had it not been for courage eight decades ago.