Latest increase in illegal migrant crossings undercuts Biden admin claims of progress on border crisis
The Biden administration has repeatedly pointed to a decrease in crossings at the southern border in May and June as a key indicator that its latest post-Title 42 border policies are working – but now that narrative is being undercut as the numbers are surging back up.
The Washington Post reported this week that initial Customs and Border Protection (CBP) data shows 177,000 arrests by Border Patrol between ports of entry in August, up from 132,652 in July and 99,539 in June. Family units were the biggest single demographic group.
With encounters at ports of entry at around 50,000, according to the Post, it would mean overall encounter numbers of around 230,000, up from 183,000 in July and around 144,000 in June. It would also be above the 204,000 encountered in August last year.
DHS WARNS MEXICO MAY STOP TAKING BACK SOME ILLEGAL IMMIGRANTS IF KEY POLICY BLOCKED, TRIGGERING NEW 'SURGE'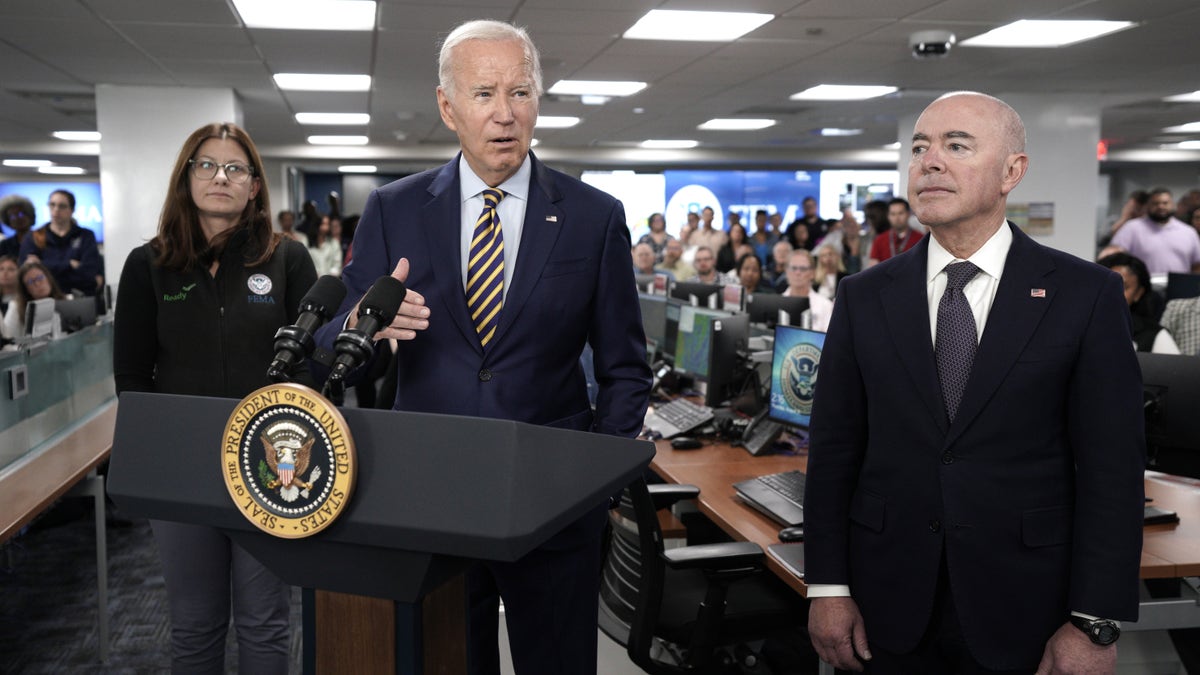 At the end of the Title 42 public health order on May 11, numbers started going down as the Biden administration implemented a slew of new policies, including parole policies, increased Title 8 enforcement and an asylum rule to limit claims by some illegal immigrants.
Biden officials have claimed that by expanding "lawful pathways" for migration — including parole, increased refugee resettlement and even setting up processing centers in Central America — and by increasing the consequences for illegal entry, the administration could bring order to a crisis at the border that has dogged the White House for years.
While officials urged caution about drawing long-term conclusions about the numbers, the administration also tied the drop in encounters to its policies.
"As a result of comprehensive planning and preparation efforts, there has been a significant reduction in encounters along the Southwest border since the return to full Title 8 immigration enforcement on May 12," acting CBP Commissioner Troy Miller said in a statement in June.
"Since the CDC's Title 42 public health order lifted and the Biden-Harris Administration's comprehensive plan to manage the border went into full effect on May 12, DHS has continued to experience a significant reduction in encounters at the Southwest Border," DHS said in June, before later saying the plan is "working as intended."
"Our approach to managing the borders securely and humanely even within our fundamentally broken immigration system is working," DHS Secretary Alejandro Mayorkas said at a House Judiciary Committee hearing in July. "Unlawful entries between ports of entry along the southwest border have consistently decreased by more than half compared to the peak before the end of Title 42."
Even this week, the White House was tying success to the decrease in border crossings.
DHS TO LAUNCH 'NATIONAL CAMPAIGN' TO GET SOME MIGRANTS WORK PERMITS AS NEW YORK BEGS FOR HELP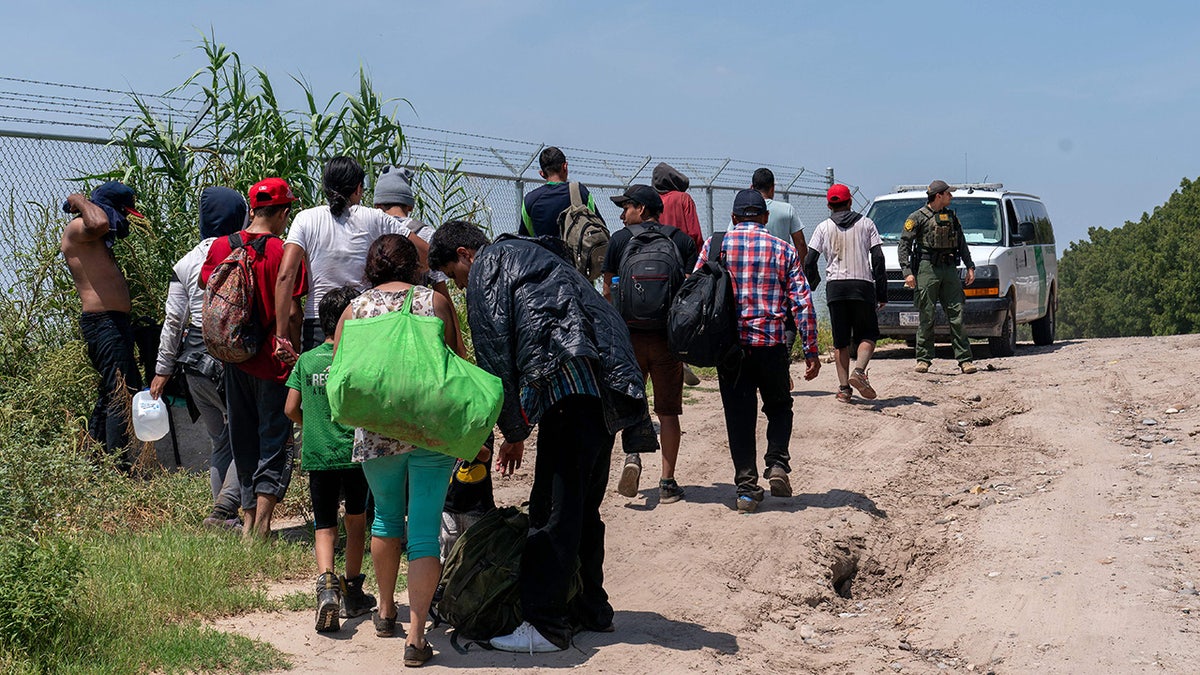 "The President has done more to secure the border and to deal with this issue of immigration than anybody else," Press Secretary Karine Jean-Pierre said at a White House press briefing on Friday. "He really has. June saw the single largest month-to-month drop in unlawful border crossings because of the policies this president put in place."
Jean-Pierre was also asked on Thursday why the administration had been unable to stop the flow of migration. "We are stopping the flow at the border," she said, before blaming Republicans for not fixing a "broken immigration system."
"What they choose to do is play politics, but the President has put a plan that is . . . indeed stopping, slowing down the flow of unlawful migration.  And that is because of the work that this President continues to do without — without the help of Republicans," she said.
In a statement to Fox, a DHS spokesperson said that since May, the agency has removed or returned over 200,000 individuals,  including over 17,000 individual family members — and has also conducted a "significant increase" in removal flights in August. 
"This Administration continues to lead the largest expansion of lawful pathways in decades, which has reduced irregular migration while facilitating safe, orderly, and humane management of our borders," the spokesperson said. "But as with every year, the U.S. is seeing ebbs and flows of migrants arriving fueled by seasonal trends and the efforts of smugglers to use disinformation to prey on vulnerable migrants and encourage migration."
"We remain vigilant and continue to adjust our operational plans to maximize enforcement efforts against those noncitizens who do not use lawful pathways or processes, including a 5 or more year bar on reentry to the United States, possible prosecution for attempting unauthorized reentry, and losing eligibility for lawful pathways migrants could have otherwise used," the spokesperson said, noting also the Family Expedited Removal Management (FERM) process as one element of its efforts to return family units. 
Increased numbers will only serve to fuel Republican criticism of the administration, who have blamed the surge, which is now into its third year, on the administration's increased releases of migrants into the interior and rolling back of Trump-era policies. Republicans have passed legislation in the House that would limit asylum claims, continue border wall construction, and end the controversial parole programs, but Democrats and the administration have shown no interest in the legislation. 
DHS TO LAUNCH 'NATIONAL CAMPAIGN' TO GET SOME MIGRANTS WORK PERMITS
The Biden administration, meanwhile, still touting the supposed success of its policies, has also said there is only so much it can do within a "broken" system, and it has consistently called for an immigration reform bill to be passed, and funding from Congress. 
"It is abundantly clear that executive action cannot solve the entrenched challenge of migration in our region, and that neither party can address its impact on our border by itself," DHS said in June. "Until and unless Congress comes together in a bipartisan way to address our broken immigration and asylum system, we will continue to see surges in migration at our border."
The White House recently called for an additional $4 billion in funding as part of its budget supplemental request to Congress. It has also proposed legislation on its first day in office, but that has been rejected by Republicans for the inclusion of a pathway to citizenship for millions of illegal immigrants already in the country.
On Friday, Jean-Pierre again blamed Republican lawmakers for a lack of cooperation.
"Look, the President has done what he can from here, from the federal government, from the White House, to put forth and manage our border in a safe and humane way to respect the dignity of every human, as he says all the time, and making sure that our communities are safe. And you have seen him do that," she told reporters.
"But the system is broken. We want to do this in a bipartisan way. Republicans refuse to do that."
Source: https://www.foxnews.com/politics/latest-increase-illegal-migrant-crossings-undercuts-biden-admin-claims-progress-border-crisis
Congressional Progressive Caucus PAC backs candidate who signed 'Black New Deal' demanding reparations
The House's leading progressive political arm is throwing its weight behind a candidate who signed onto a "Black New Deal" that contained radical demands such as reparations, eliminating school officers and stopping criminal enforcement during the pandemic, Fox News Digital has found.
The Congressional Progressive Caucus PAC, whose House counterpart is guided by Reps. Pramila Jayapal of Washington and Ilhan Omar of Minnesota, wired $5,000 to California Democrat candidate Lateefah Simon's campaign in early August, according to recently released filings. 
Simon is the first 2024 candidate the group endorsed. She's attempting to fill Democrat Rep. Barbara Lee's seat, who is running for the U.S. Senate.
"With more than a quarter century of work organizing for civil rights and social justice, Lateefah Simon is a proven leader and the best candidate to represent California's 12th congressional district," the PAC's co-chairs, including Jayapal, wrote in their endorsement. "Lateefah's track record speaks for itself – she has effected material change in her community, championing critical progressive priorities like transit justice, economic equality, and women's rights."
TOP HOUSE DEM 'VIGOROUSLY' ENDORSES ILHAN OMAR FOR REELECTION AMID PRO-ISRAEL PAC CRITICISM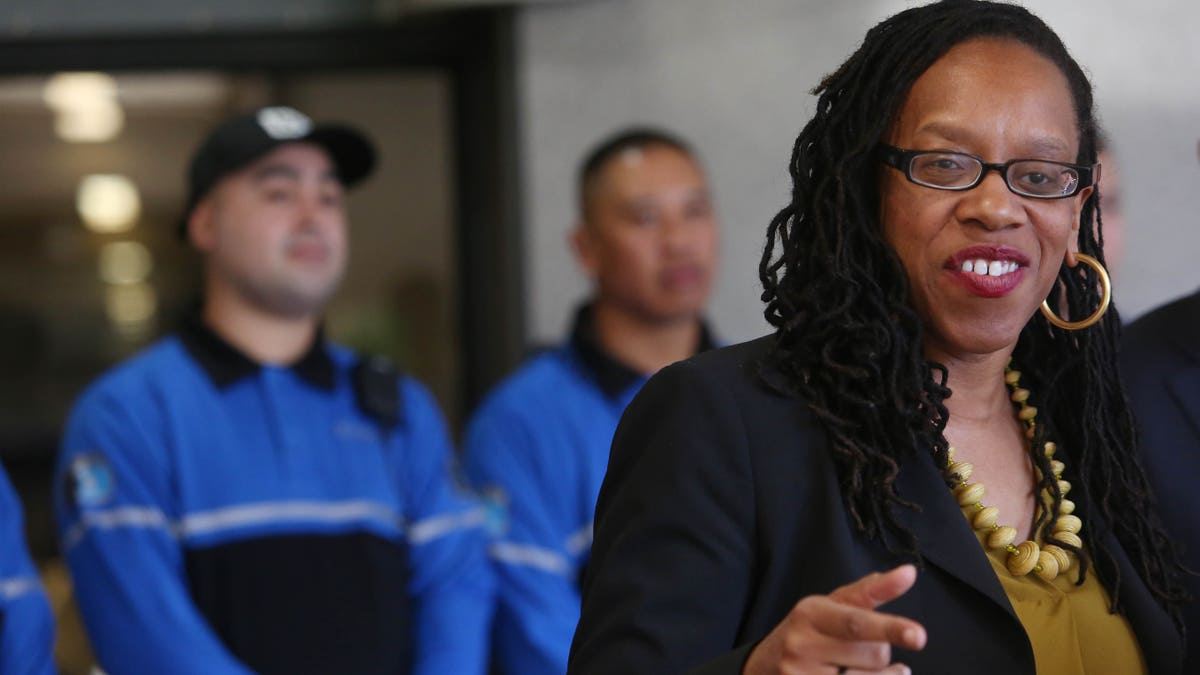 Simon, who Vice President Harris tapped to lead an initiative to reduce youth recidivism rates as San Francisco's district attorney, is a longtime Oakland and Bay Area political activist and organizer.
The Democrat hopeful joined a cadre of liberal activists who used the pandemic to make extreme requests on public officials.
According to a letter on Justice Teams Network, which seeks to eradicate all forms of "State violence" and "criminal acts" against prisoners, the far-left coalition sought to implement dozens of radical initiatives.
In May 2020, Simon signed the letter alongside the likes of former Black Lives Matter leader Patrisse Cullors, which they had sent to elected and appointed officials with regard to concerns about how the COVID-19 pandemic impacted "Black people inequitably in Oakland and what the long-term consequences will be."
It contained a link to its "Black New Deal," which Simon had also co-signed, and stated that they remained committed to implementing those demands. The deal includes its most extensive list of orders, including "reparations for Black people," which it categorizes as a long-term demand.
ILHAN OMAR CALLS ISRAEL LOBBY AIPAC A 'RIGHT-WING' PAC FUNDED BY 'DARK MONEY'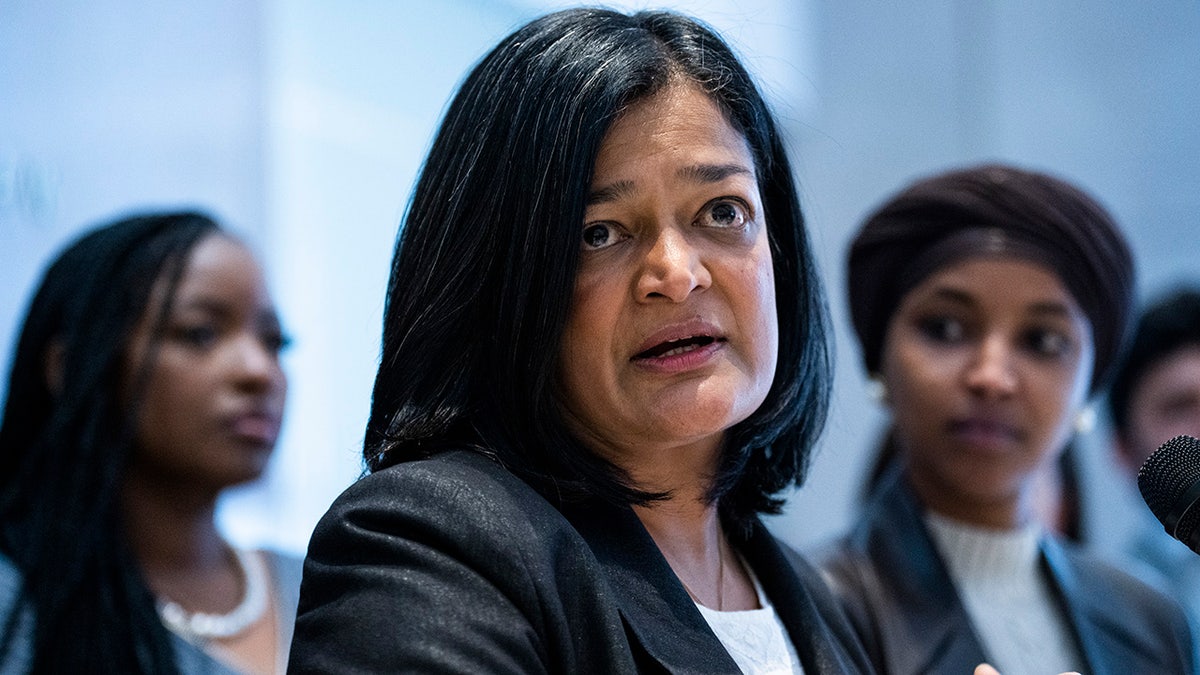 To the group, reparations include a laundry list of items such as "debt forgiveness, free education, free healthcare, enforcement of CA Slavery Era Insurance Registry & similar local slavery era disclosure ordinances including mandatory reporting, imposition of maximum fines & penalties, mandatory fund contribution from companies that have disclosed already, and distribution of funds to Black-led organizations serving Black populations."
"Possibly even expand law to include profiteers from the housing/financial crisis and carceral systems," the group wrote.
The Black New Deal also pushed for the likes of removing police from schools and ending cash bail. During the pandemic, specifically, the group wanted the "decarceration" of prisons, "ceasing police use of pandemic to conduct raids" and no National Guard or military enforcement, among other radical requests.
The Community Ready Corps and The Anti Police-Terror Project convened "a range of Black leaders" to develop the letter and its vast list of far-left demands.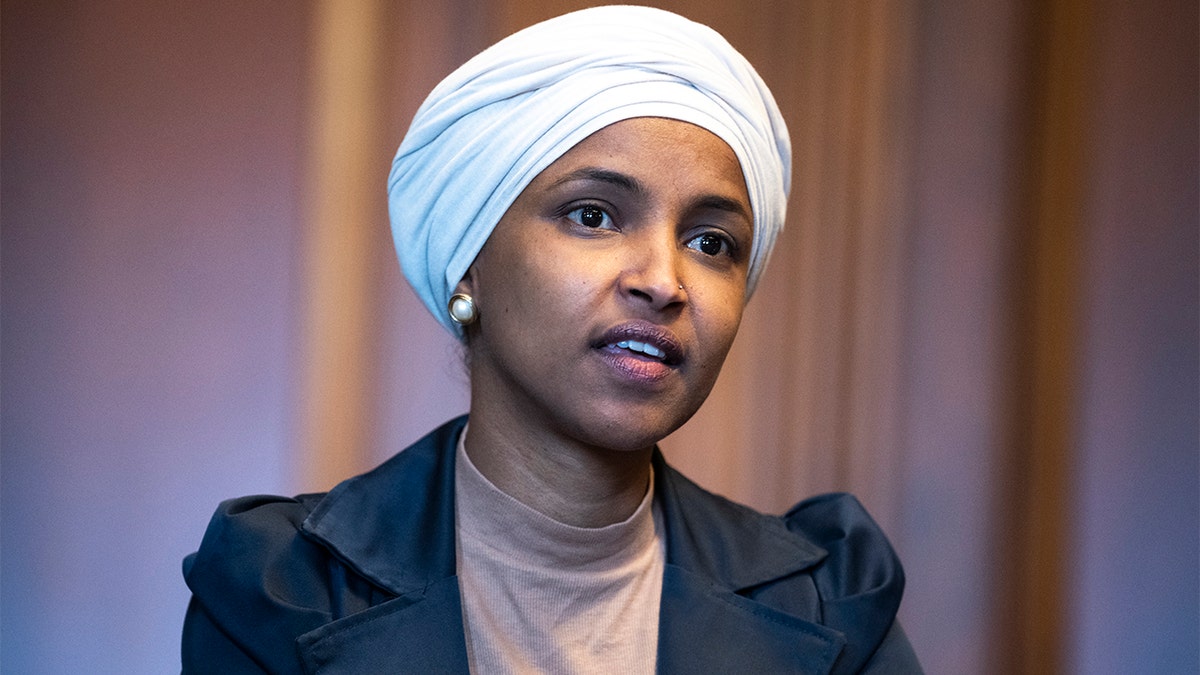 Simon currently serves on the Bay Area Rapid Transit board of directors and is one of three candidates that the Congressional Progressive Caucus PAC has endorsed for the 2024 election cycle, according to its website.
CLICK HERE TO GET THE FOX NEWS APP
During the 2022 election cycle, the Congressional Progressive Caucus PAC raised more than $4 million and helped elect 17 people to Congress, the group says.
Simon's campaign and the Congressional Progressive Caucus PAC did not respond to a request for comment.
Hold Biden accountable for broken border; impeach Mayorkas
NEWYou can now listen to Fox News articles!
President Joe Biden's dereliction of duty at the southern border is quite literally, destroying innocent American lives — and has the potential to put thousands more at risk.  
The situation at the southern border has degraded for years, if not decades. Yet, it shows signs, after four years of marked improvements under President Donald Trump's administration, of sinking into a full-blown catastrophe.  
Americans are desperate for accountability, and it may be time for Congress to employ the full weight of constitutional action against the president and appropriate officials if they will not uphold their oaths of office. 
LEAKED IMAGES SHOW BIDEN ADMIN'S PLANNED ICE ID CARD FOR ILLEGAL IMMIGRANTS
Last month, it was revealed that the FBI has been attempting to track down members of a group of illegal migrants who were allowed to enter the country after requesting asylum. It was not until Department of Homeland Security (DHS) officials cleared these migrants (as is standard protocol for thousands of illegal aliens every day), that the FBI discovered the connection of an ISIS-affiliated smuggler who was facilitating these travelers' journey into the United States.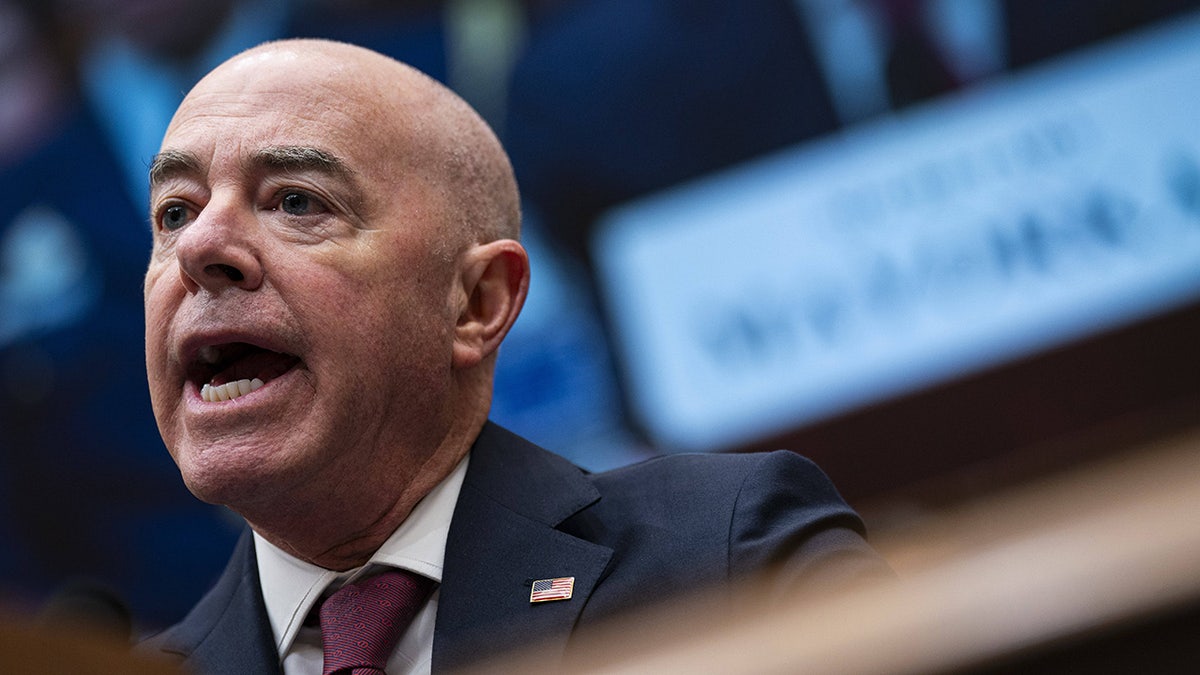 The FBI and other officials will tell everyone that this situation is proof that the system works, and that the federal government will eventually find out who is a potential threat to this nation and track them down in the homeland.  
However, Americans who have been witnessing the breakdown of law and order at the southern border know differently. The case of this ISIS-affiliated smuggler is likely one of countless security nightmares at the border taking place every month — and the Biden administration is allowing the chaos and lawlessness to get worse, not better. 
We know from U.S. Customs and Border Protection that the border patrol has encountered 146 suspected terrorists between ports of entry at the southern border just this fiscal year alone. This number is up from 98 in Fiscal Year 2022 and 15 in Fiscal Year 2021.  
There are also thousands of aliens who are arrested by border officials every year who have criminal records from previous stays in our country. Many of these criminals have committed very serious offenses in America, and yet they migrate back to our communities. 
Lest the government again inform you that the apprehension of these suspected terrorists and criminals is Exhibit A of the system working to perfection, the number of arrests from border officials is always a fraction of the total number of individuals crossing the border. 
Since Biden took the oath of office on January 20, 2021, more than 1.5 million illegal aliens (otherwise referred to as 'gotaways') have escaped apprehension by law enforcement, making their way into communities across the country.  
Their identities and motives are largely unknown to everyone in our government. There could very well be terrorists, gang members and hardened criminals setting up shop in a neighborhood near you — all due to the Biden administration's refusal to enforce the laws and secure the border. 
With facts such as these, the debate over securing our border should be largely settled. All elected officials, regardless of their party affiliation, should desire to protect their constituents and come together to do what is right for our nation's future.  
We know from U.S. Customs and Border Protection that the border patrol has encountered 146 suspected terrorists between ports of entry at the southern border just this fiscal year alone. This number is up from 98 in Fiscal Year 2022 and 15 in Fiscal Year 2021.  
Sadly, this has not been the United States' reality for several years. Instead of upholding their oaths of office, politicians have decided to promote radical open-borders agendas that give complete deference to cartel killers over American boys and girls.  
The time for talk is now over. It's clear that the Biden administration will not be moved from their acquiescence of lawlessness. Members of Congress have a constitutional obligation to hold this administration accountable and to show our constituents that we will do everything in our power to protect them and their communities.  
I've been supportive of efforts to impeach DHS Secretary Alejandro Mayorkas. His department is at the front lines of this border crisis, and his leadership has largely contributed to the utter collapse of the rule of law at our southern border. We may not be able to immediately turn around the border crisis, but we should assign guilt appropriately to whom it is due.  
Biden wants to destroy America's hunting, fishing heritage to satisfy the radical left
NEWYou can now listen to Fox News articles!
In just three years under President Joe Biden, our hunting-and-fishing heritage is under attack in ways we could have never thought or imagined. 
Through the weaponization of federal agencies like the Bureau of Land Management (BLM), the U.S. Fish and Wildlife Service (USFWS), and even the Department of Education, the Biden administration is pandering to the anti-hunting, anti-fishing extreme flank of supporters and launching an all-out assault on our outdoors way of life. 
With the help of Biden and the federal government, activists are pulling out all stops to not only chip away at our hunting-and-fishing heritage, but to abolish it altogether.  
SINEMA JOINS GOP SENATORS ON BILL TO REVERSE BIDEN ADMIN'S CRACKDOWN ON SCHOOL HUNTING, ARCHERY CLASSES
Maintaining their promises and commitments to extreme anti-hunting, anti-gun radicals, the Biden administration last year started a process to ban lead ammunition on federal public land. Through the U.S. Fish and Wildlife Service, regulations were proposed that ban lead ammunition in national wildlife refuges across the country.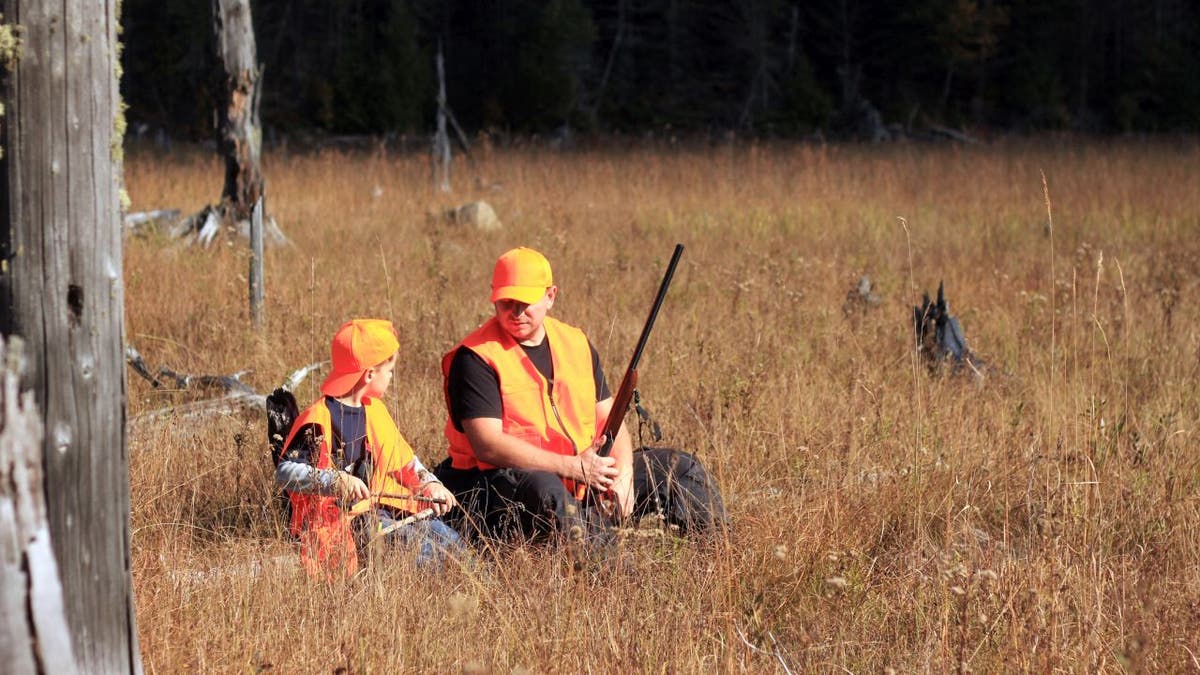 By all accounts, the action by the USFWS is the first step toward complete prohibition of lead ammunition and tackle on any public lands where you would hunt and fish. 
Earlier this year, the Biden administration blocked key federal funding under the Elementary and Secondary Education Act (ESEA) for schools with hunting and archery programs. This federal funding cut would negatively impact millions of American students who participate in those hunting and archery programs.  
According to the National Archery in the Schools Program, 1.3 million students from 9,000 schools across 49 states are enrolled in archery courses. The number of students participating in hunter education programs in our schools is even higher.
Beholden to radical activists, Biden's Department of Education is depriving millions of kids of longstanding educational and enrichment programs that help foster relationships with role models, build self-esteem, and develop lifelong skills that last well beyond their school years.  
In fact, according to a Forbes report, many experts are warning that defunding hunting and archery programs will contribute to the current mental health crisis. 
While some try to downplay the federal government's anti-outdoors agenda, the threat to our hunting and fishing way of life is very real. 
It is abundantly clear that the activists who want to put an end to our outdoor heritage are determined, but they should be warned: so are we. 
We won't take this lying down. We are resolved. And we are willing to fight.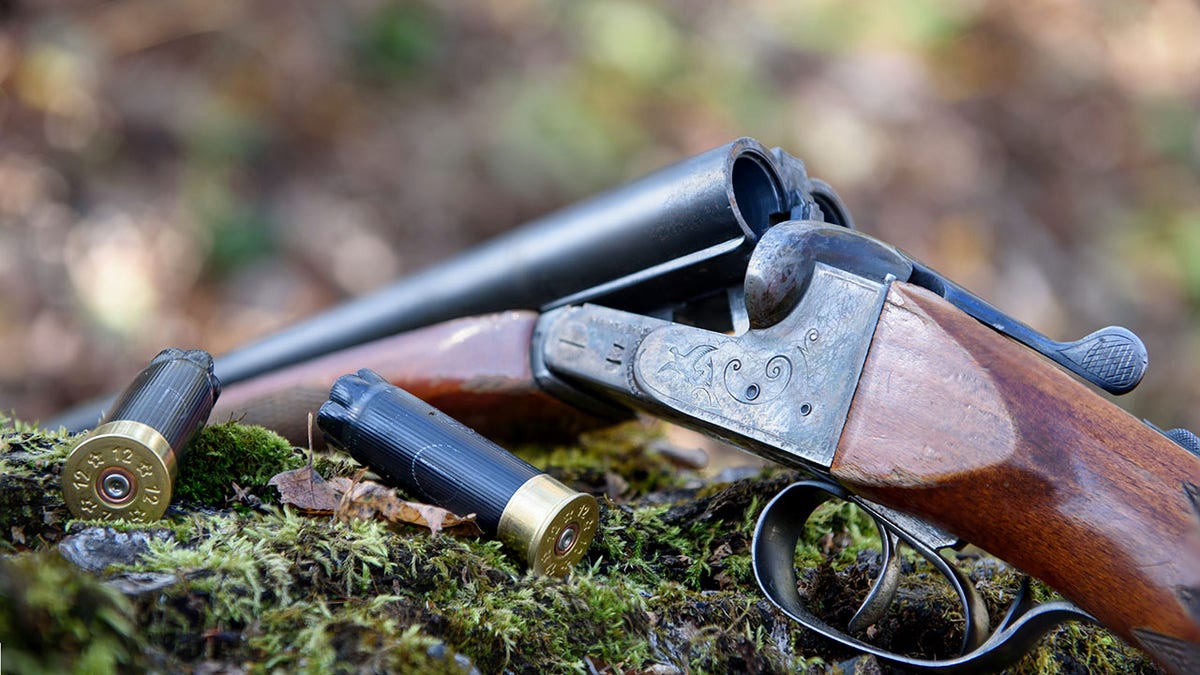 The International Order of T. Roosevelt is a proactive hunting-and-conservation foundation focused on protecting the rights of hunters and sustaining the North American model of wildlife conservation.  
Through our advocacy arm, T. Roosevelt Action, we are in statehouses around the country promoting the right to hunt and encouraging states to push back against this anti-hunting, anti-fishing radicalism by securing a constitutional amendment enshrining their sacred right to hunt and fish.  
Successfully establishing a right to hunt in every state will play a direct role in ensuring we can grow our sport, allow new hunters to join our ranks and protect the land that T. Roosevelt set aside for such use and charged us to use responsibly. 
CLICK HERE FOR MORE FOX NEWS OPINION
Did you know that less than half of the states in the U.S. have an explicit state constitutional right to hunt and fish? That's right, just 23 states enjoy constitutional clarity affirming our outdoor heritage and confirming our God-given right to hunt and fish. 
T. Roosevelt Action is fighting for hunting and fishing freedom and is bound and determined to grow that number in the next couple of years. As part of that fight, we are engaging a blitz to strategically reach outdoors enthusiasts in four states, educating the public on their right to hunt and fish.  
We are working in Iowa, Ohio, Florida and South Dakota – all priority states with strong hunting-and-fishing traditions that currently lack a constitutional right to hunt and fish. 
CLICK HERE TO GET THE FOX NEWS APP
It was President Theodore Roosevelt who pioneered the North American model of conservation – the idea that conservation efforts are crucial to our hunting way of life, and that hunters and anglers are crucial to successful conservation. The fight against these anti-hunting and anti-fishing threats is just getting started.  
We will not allow these activists to dismantle and ultimately destroy Roosevelt's great legacy. Join us in this fight. Stand in the arena with us and do the hard work necessary to protect your right to hunt and fish. Together, we can protect our outdoor heritage for future generations.