Kentucky Democrat wins special election to fill seat in state's GOP-dominated Senate
Democrat Cassie Chambers Armstrong has won a special election for a seat in the Republican-dominated Kentucky Senate, where she'll succeed the state's newest member of Congress.
Armstrong, a Louisville Metro councilwoman, won with 77% of the vote in Tuesday's election, defeating Republican Misty Glin, media outlets reported.
She will succeed Morgan McGarvey, who was elected to Congress last November. McGarvey served 10 years in the state Senate, including four as the chamber's top-ranking Democrat.
LAWYERS FOR 2 KENTUCKY OFFICERS CHARGED IN BREONNA TAYLOR WARRANT CASE GRANTED MORE TIME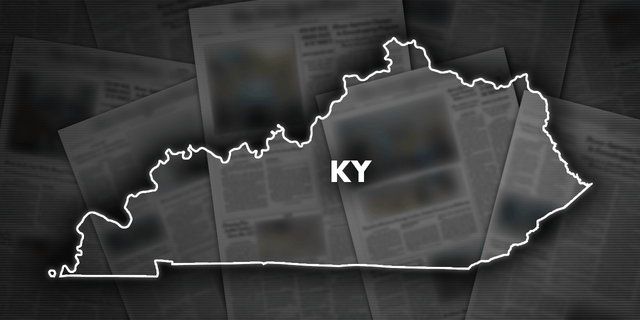 In a statement, Armstrong said she was "honored that the voters have entrusted me to go to the state Senate to stand up for our values and work to solve the problems facing our commonwealth."
CLICK HERE TO GET THE FOX NEWS APP
Another special election to fill a Kentucky Senate vacancy in District 28 will take place May 16, the day of the statewide primary election. Republican Ralph Alvarado left the Senate to lead the state health department in Tennessee.
Source: https://www.foxnews.com/politics/kentucky-democrat-wins-special-election-fill-seat-states-gop-dominated-senate
House Republicans accuse NIH of 'stonewalling' on 'supercharged monkeypox experiment'
House Republicans are pressing the National Institutes of Health (NIH) for answers after the agency funded research experiments they say could result in a "supercharged" monkeypox virus. 
In a letter to acting NIH Director Lawrence Tabak, House Energy and Commerce Committee Chair Cathy McMorris Rodgers, R-Wash., and two subcommittee chairmen are demanding that the agency turn over documents and information regarding a government-funded experiment that reportedly involves swapping monkepox genes with a deadlier version of the virus. The lawmakers want to know whether this project was approved by the Department of Health and Human Services (HHS) review board tasked with oversight of research involving enhanced pathogens that could potentially cause a pandemic. 
This letter is a follow-up to an October 31, 2022, letter to which Republicans say the NIH never responded. GOP lawmakers accused NIH of "stonewalling" in a press release. 
"Based on the available information, it appears the project is reasonably anticipated to yield a lab-generated monkeypox virus that is 1,000 times more lethal in mice than the monkeypox virus currently circulating in humans and that transmits as efficiently as the monkeypox virus currently circulating in humans. The risk-benefit ratio indicates potentially serious risks without clear civilian practical applications," the Republicans wrote. 
FORMER CDC DIRECTOR SLAMS GAIN-OF-FUNCTION RESEARCH: 'PROBABLY CAUSED THE GREATEST PANDEMIC' IN HISTORY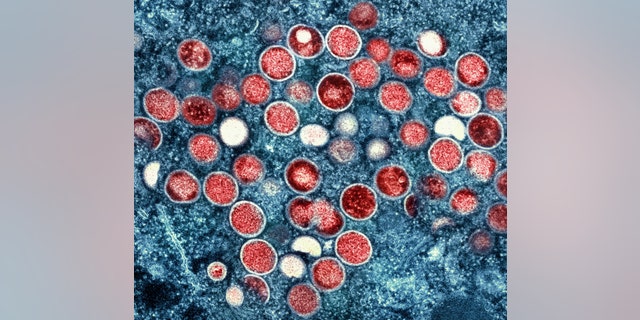 "Accordingly, this experiment would seem to involve risks reasonably anticipated to create, transfer, or use [potential pandemic pathogens] resulting from the enhancement of a pathogen's transmissibility or virulence in humans. Thus, under the circumstances, we are interested in learning whether this experiment was reviewed under the HHS P3CO framework used to review research proposals posing significant biosafety or biosecurity risks." 
The project leader is Dr. Bernard Moss, a veteran poxvirus researcher at the U.S. National Institute of Allergy and Infectious Diseases. An article in Science magazine described his efforts to learn the differences between two variants of monkeypox virus: clade 2, the West African variant that caused a global outbreak last year, and clade 1, which is believed to be deadlier and has caused outbreaks in the Democratic Republic of Congo for decades. 
Moss' research involves swapping the genes of the two variants, one at a time, to discover whether a specific gene in the clade 1 virus makes it deadlier. The Republicans want to know whether these lab experiments could artificially enhance the clade 2 variant. 
AFRICA'S CDC HOPES MPOX VACCINES WILL ARRIVE IN 'ANOTHER TWO WEEKS,' AFTER MONTHS OF SEEKING DOSES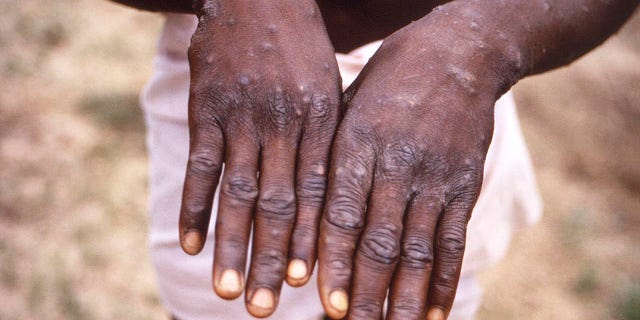 Such research, known as "gain-of-function," is highly controversial, because it involves extracting viruses from animals to artificially engineer in a laboratory to make them more transmissible and deadly to humans. Proponents say these experiments can help scientists understand the nature of viruses and develop new treatments and vaccines. Skeptics warn that gain-of-function experiments are one lab accident away from causing another global pandemic. 
Moss did not immediately respond to a request for comment. 
FOX NEWS POLL: MAJORITY SAYS BIDEN TRYING TO COVER UP ORIGINS OF COVID-19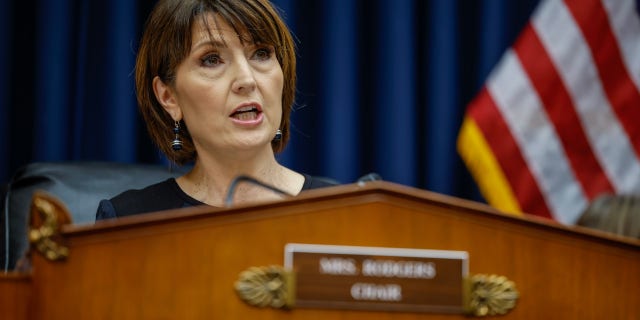 "Human disease associated with clade 2 or West African monkeypox virus infection is less severe and is associated with less than one percent mortality, whereas clade 1 or Congo Basin monkeypox infection has a 10 percent case fatality rate in unvaccinated persons," the Republicans wrote. "Because of its significantly greater lethality, clade 1 or Congo Basin clade monkeypox viruses are regulated as select agents by the Federal Select Agents Program. Entities that possess, use, or transfer this agent must comply with the HHS Select Agent and Toxin Regulations unless there is an applicable exemption or exclusion. 
CLICK HERE TO GET THE FOX NEWS APP
"Thus," the letter continues, "under these regulations, it would appear the clade 1 monkeypox virus experiment is a restricted experiment that must be reviewed by the Federal Select Agent Program, and may be further reviewed by the Centers for Disease Control and Prevention's (CDC's) Intragovernmental Select Agents and Toxins Technical Advisory Committee (ISATTAC)." 
The Republicans want NIH officials and employees to testify about Moss' project and other related matters. They gave NIH an April 13, 2023, deadline to respond to their inquiry. 
DeSantis targets Biden in swing state Pennsylvania, says Democratic Party 'dead' in Florida
Florida Gov. Ron DeSantis took multiple jabs at President Biden on Saturday during a stump speech in Pennsylvania.
DeSantis, speaking at the Pennsylvania Leadership Conference 2023, called Biden a "floundering leader" and said the president's poor performance contributed to Republican gains. 
"We are in the highest percentage of the vote that any Republican candidate for governor has ever received in the history of the state of Florida," DeSantis told the audience. "We were able to flip Democrat counties or urban counties like Miami-Dade County. And not only did we flip it, we won it by double digits."
DISNEY THWARTS DESANTIS' OVERSIGHT BOARD TAKEOVER USING BIZARRE LEGAL TIE TO KING CHARLES III OF ENGLAND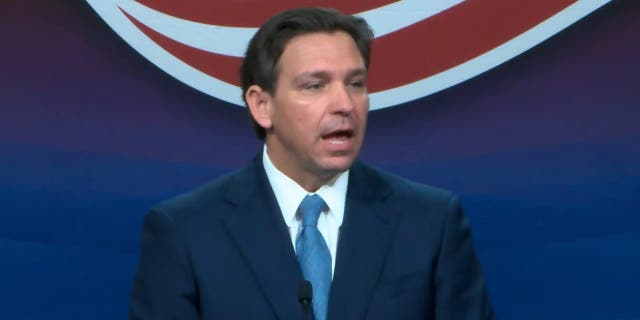 "It's been a massive defeat for the Democratic Party," the Florida governor said. "They did not want to see Florida go red. They threw everything but the kitchen sink to stop us. And yet, we have left the Democratic Party for dead in the state of Florida."
The Florida governor has been walking a political tightrope for months as he refuses to officially declare his candidacy for the 2024 Republican presidential nomination.
At the same time, he has butted heads with both the Biden administration and former President Donald Trump's campaign — both of whom view him as a rival for the presidency.
TRUMP ALLIES STEP UP ATTACKS ON DESANTIS AHEAD OF 2024: 'HE'S NOT READY TO BE PRESIDENT'
In speeches this year, the governor has pitched his numerous conservative policy victories in Florida as a roadmap for the entire nation. 
Sources in DeSantis' wider orbit have said that any presidential campaign launch would come in the late spring or early summer, after the end of Florida's current legislative session. 
However, the governor's recent stops in the early-voting states of Iowa and Nevada and a trip next month to New Hampshire are sparking more 2024 speculation.
CLICK HERE TO GET THE FOX NEWS APP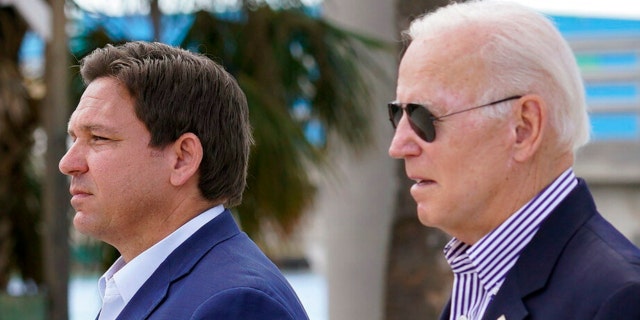 DeSantis said earlier this week that his state "will not assist" in any extradition request by Manhattan District Attorney Alvin Bragg amid what he called "questionable circumstances" while slamming the charges against Trump as "un-American" and a "weaponization of the legal system to advance a political agenda." 
The former president and 2024 Republican presidential candidate was indicted by a Manhattan grand jury on Thursday after a years-long investigation by the Manhattan District Attorney's Office.
Fox News' Paul Steinhauser contributed to this report.
Biden visits University of Pennsylvania campus for the first time since classified documents controversy
President Biden on Saturday visited the campus of the University of Pennsylvania for the first time since a controversy over the discovery of classified documents at the Penn Biden Center in Washington D.C.
Biden and first lady Jill Biden stopped by the university to visit Maisy Biden's senior art show at a university gallery. It marks the first time Biden has visited the campus since the emergence in November of documents with classified markings at the Penn Biden Center for Diplomacy and Global Engagement in Washington, D.C.
Those documents were said to be from the Obama-Biden administration and were discovered "unexpectedly" by Biden's personal attorneys. The emergence of the documents was followed by assessments by the FBI and Department of Justice.
BIDEN HAS 'NO COMMENT' ON TRUMP INDICTMENT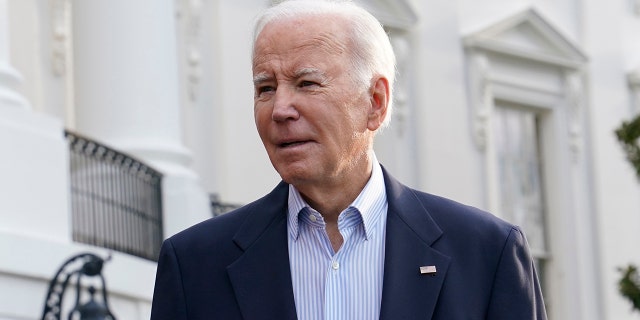 In January, the Department of Justice announced it was investigating the discovery of the documents, and Attorney General Merrick Garland said he was appointing Robert Hur as special counsel.
Attorneys also found batches of documents at Biden's home in Wilmington, Delaware. Four batches of classified materials have been found in Biden's possession in total, dating from both his time as vice president and as a senator from Delaware. 
DOJ SEARCHES BIDEN DELAWARE BEACH HOME AMID CLASSIFIED DOCUMENT INVESTIGATION
In February, FBI agents searched Biden's vacation home in Rehoboth Beach, Delaware, for three and a half hours but did not find additional classified documents. The search was carried out on Hur's first day on the job as special counsel.
Biden has addressed the controversy, saying his team is cooperating fully with the DOJ and suggested that his staff was to blame for not finding the documents when he left office in 2017.
WHITE HOUSE STONEWALLS FOX NEWS' PETER DOOCY ON BIDEN CLASSIFIED DOCUMENTS: 'WHY DID HE DO IT?'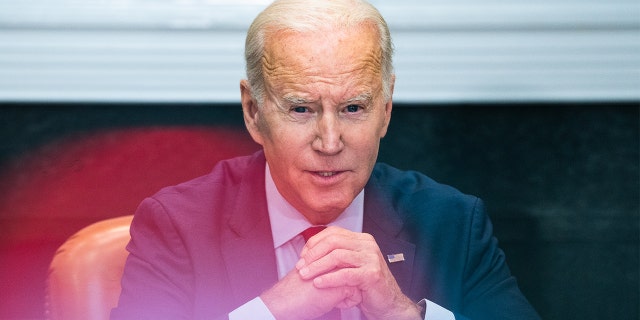 "But one of the things that happened is that what was not done well is as they packed up my offices to move them, they didn't do the kind of job that should have been done to go thoroughly through every single piece of literature that's there," Biden said. "But I'll just let the investigation, you know, decide what's going on, and we'll see what happens."
CLICK HERE TO GET THE FOX NEWS APP
House Republicans have promised to investigate Biden's handling of classified materials, with Oversight Committee Chairman Rep. James Comer, R-Ky., telling Fox News that "nothing that Joe Biden's done with respect to mishandling these classified documents is normal." 
Fox News' Chris Pandolfo and Brianna Herlihy contributed to this report.