Holiday stress is here: How to have a calmer, more peaceful next few months
The holidays are a time of gathering with loved ones, cooking, baking, gift-giving and upholding family traditions. 
And while this time of year can be enjoyable, the demands on personal resources and energy can lead to stress between Thanksgiving and the New Year. 
But how can people abandon their drive to be superheroes during the holidays and yet still do it all?  
THANKSGIVING LEFTOVERS CREATIVELY IMAGINED BY SEN. MARSHA BLACKBURN: 'BECAME A FAVORITE' 
Lisa Boucher of Kettering, Ohio, a former psychiatric registered nurse and now a best-selling author, has worked with many people over the past 25 years or more to overcome alcohol addictions, depression and anxiety.
Boucher shared important advice for fighting stress this holiday season — including steps that can help people potentially for years to come.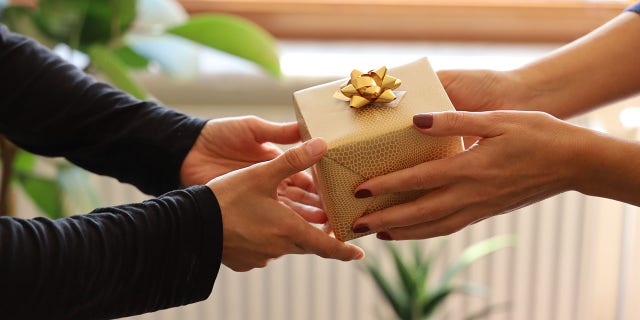 "Most of the problem is our expectations, such as certain expectations of how the holiday should go, and how the family should act and react," Boucher, 62, told Fox News Digital in a recent phone interview. 
"I always tell women and men: Anxiety lives in the future. So if you can bring yourself back to the present moment, there is usually not a lot of anxiety there." 
MICHIGAN POLICE HAND OUT TURKEYS FOR THANKSGIVING TO 'ALLEVIATE SOME FINANCIAL STRAIN' AMID THE HOLIDAYS 
She added, "We have to stop letting other people's expectations drive our behavior. You don't have to add 40 different [traditions] in the same year," she said. 
"Delegate tasks if you have a big family," she said.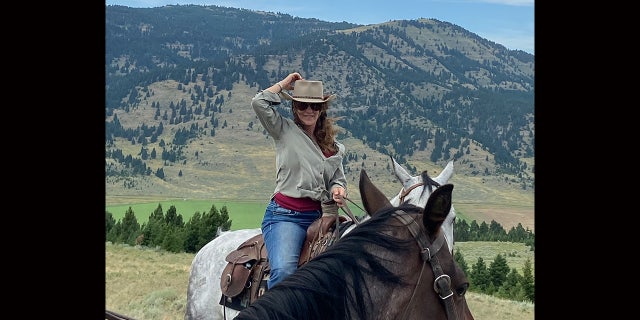 "Just because your cousin Sue expects you to have four dozen beautiful cookies — all homemade — doesn't mean you have to continue to do that."
She added, "If it's spinning you out of control, manage expectations."
'Keep your peace'
Boucher, the author of "Pray. Trust. Ride" (Nov. 2022) — as well as "Raising the Bottom: Making Mindful Choices in a Drinking Culture" — told Fox News Digital that others need to accept people with different views this holiday season in order to sidestep added stress. 
"The holidays are a time of gratitude and relaxation, not a time to engage in discourse over the dinner table," she said. 
Regarding the topics of "diverse political and religious beliefs": "Don't go there," she said. "Keep your peace."
She also said, "Stop thinking you can control other people's emotions and feelings. Staying in our own lane is key. If there are other people who don't get along — that's not your circus. Let them work it out."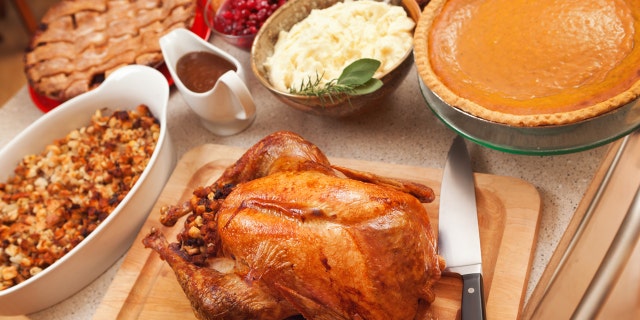 Set boundaries
Some people have a hard time declining invitations — and they need to be comfortable with the word "No," Boucher said. 
HOLIDAYS MAY BE THE RIGHT TIME FOR FAMILY HEALTH CHATS: JOAN LUNDEN SHARES TIPS
"You can't be in multiple places at once and you can't attend every holiday festivity," she said. "Set limits. Set boundaries. Practice saying the word, 'No.'" 
She also said that "overscheduling doesn't work and can lead to burnout." 
Use alcohol in moderation
There are often many more parties during the holidays — and the temptation of imbibing alcohol comes along with that.
It's easier to grab a drink to calm social anxiety and stress at dinner or during a cocktail party.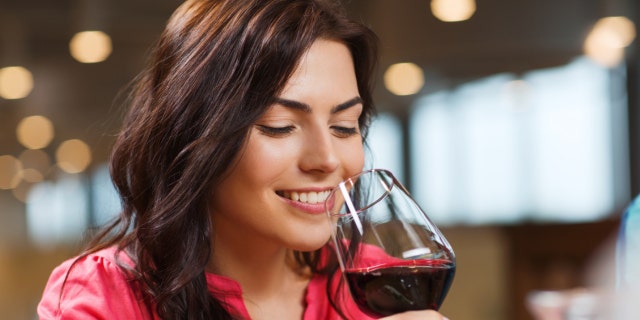 However, said Boucher, "if you're already stressed out, drinking alcohol is like throwing an accelerant on a fire. Eventually, most of those maladaptive coping skills quit working."
When alcohol is served at a gathering, she suggested having club soda with lime or some other nonalcoholic beverage. If do you choose to drink alcohol, put a limit on the amount you're drinking, she said. 
Try yoga, take a walk, spend time in nature
Another healthy coping method for stress — instead of drinking alcohol — is doing yoga, Boucher said. 
"If you can't afford to go to a class," she said, "you can pull a video up on YouTube to do yoga and stretch right there in your office or wherever in your house."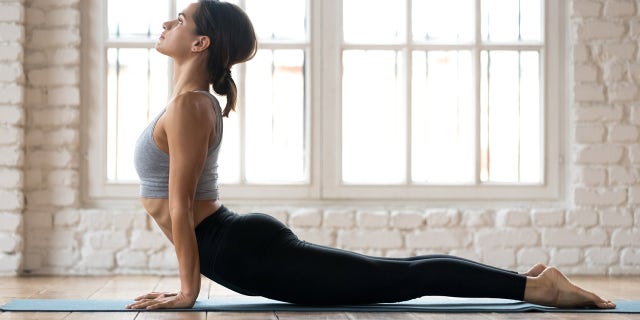 Those who feel stressed, she added, should "consider taking a walk, writing in a journal, spending time in nature or calling a trusted friend instead of turning to alcohol because alcohol is a depressant."
Advised Boucher, "I say alcohol tends to sneak up on people and grab them by the throat before they realized what hit them."
DOES TURKEY REALLY MAKE YOU SLEEPY?
She said she's worked with many women and men on this issue over the years. "The disease shows up the same whether you're male or female, it really doesn't matter."
Pray and trust God
Pray and trust the Almighty with the details, Boucher said.
"God uses us every day. But if we're so in our own heads and licking our own wounds, we miss it."
"We can all use prayer in our lives," she said, "instead of micromanaging every aspect of our lives and other people's lives that we have no business managing."
Boucher suggested finding a passage of Scripture to help build faith during the holiday season and all throughout the year.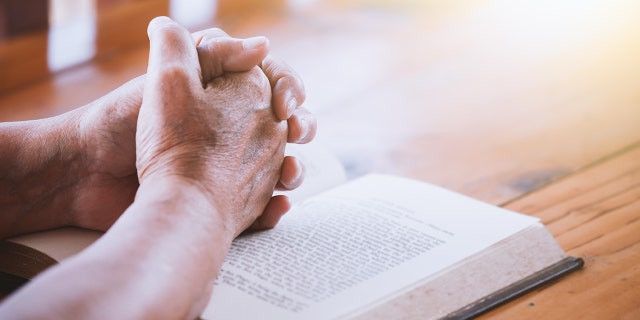 She referenced Jeremiah 29:11. The Scripture reads: "I know, the plans I have for you, plans to prosper you, not to harm you, plans to give you a hope, and a future."
CLICK HERE TO SIGN UP FOR OUR LIFESTYLE NEWSLETTER
Said Boucher, "We're all on a journey. And sometimes when the journey looks dark, and you don't know where you're going, if we allow God into our lives, give him the reins — he does have a plan for all of us," she said. 
CLICK HERE TO GET THE FOX NEWS APP
She also said, "God uses us every day. But if we're so in our own heads and licking our own wounds, we miss it. These are lasting tools that you can use for any given situation."
Source: https://www.foxnews.com/lifestyle/holiday-stress-have-calmer-peaceful-months
Black History Month quiz: Test your knowledge of this month of tribute
Frozen pipes: What not to do — and how to prevent them entirely
When the temperature drops, homeowners need to be on the lookout for something they might not be able to actually see: a frozen pipe. 
Once a frozen pipe in a home is discovered, it's important to act fast to safely thaw the pipe. Ice expands as it is formed, so a frozen pipe could burst — and create a flood. 
These floods can be devastating to a home, and can be extremely expensive for a homeowner or renter.  
FROZEN PIPES? THESE ARE THE TOP 10 STATES FOR COSTLY WINTER WATER DAMAGES
The insurance company State Farm paid more than $181 million in 2022 for claims related to damages from frozen pipes, with the average claim costing over $20,000, the company reported in a recent news release.
Michael Davis, an Illinois-based plumbing and HVAC expert and writer at the website PlumberTip, shared some dos and don'ts with Fox News Digital when it comes to dealing with frozen pipes.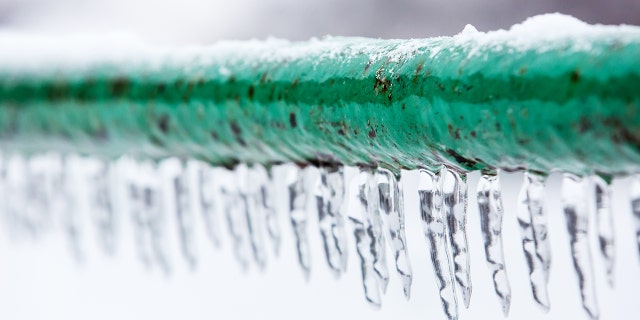 Here are his tip tops.
DO try to find the trouble spot
"Locate the frozen section of the pipe," Davis told Fox News Digital. 
WHAT TO DO IF YOU'RE TRAPPED IN YOUR CAR DURING A SNOWSTORM
"You may be able to identify the frozen section by looking for frost on the outside of the pipe or feeling for a section that is colder than the rest of the pipe."
DO attempt to thaw the pipe with common household items
"If the frozen section is visible, apply heat to the area using an electric heating pad, a hair dryer or a portable space heater," said Davis. 
WINTER WEATHER 'GO BAG' COULD SAVE LIVES, SAY SAFETY PREPAREDNESS EXPERTS
This advice, however, comes with a pretty big caveat.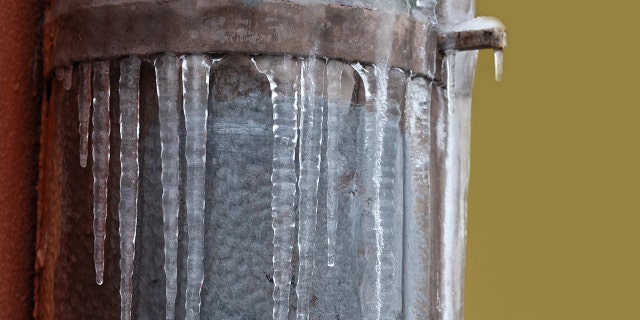 DON'T use a blowtorch or open flame to thaw a pipe
In addition to being dangerous, using a blowtorch to melt a frozen pipe may actually damage the pipe, Davis explained — making matters much worse. 
DON'T panic if the frozen section cannot be found or accessed 
"If the frozen section is not visible, or if you are unable to access it, turn off the water supply to the affected pipe," said Davis.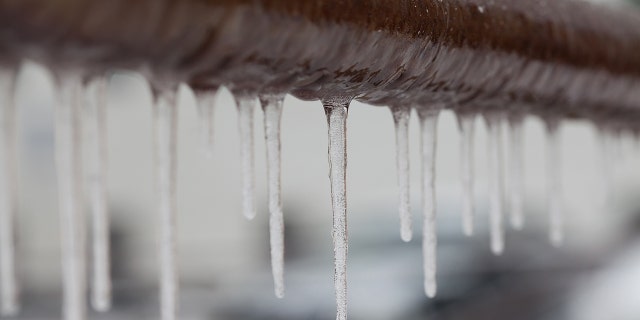 After shutting off the water supply, a person then should turn on the faucet to allow for the water to drain as the pipe eventually thaws, he said. 
DO call in a professional, if necessary
If it has been several hours since the pipe was thawed and water is still not flowing, or if the pipe bursts, Davis recommends calling in a plumber. 
DO remember to be proactive
There are many things to do ahead of a cold snap or blizzard to prevent plumbing disasters, said Davis. 
CLICK HERE TO SIGN UP FOR OUR LIFESTYLE NEWSLETTER
"To prevent frozen pipes in the future, consider insulating exposed pipes and keeping the thermostat set to the same temperature both day and night," he said. 
CLICK HERE TO GET THE FOX NEWS APP
And if the forecast shows temperatures falling below 32 degrees, "letting a slow trickle of water flow through the pipes" can prevent them from freezing, said Davis. 
Meet the American who taught the Tuskegee Airmen to fly: Pioneer pilot Charles 'Chief' Anderson
The Tuskegee Airmen soar across American military lore nearly 80 years after victory in World War II.
The heroic U.S Army Air Corps pilots battled for equality at home before they battled Nazis in the skies over Europe. 
The unit of African American pilots in the segregated Army earned their wings under the tutelage of pioneering pilot Charles A. Anderson. 
Dubbed "Chief" by his students, he was the lead flight instructor at the Tuskegee Institute in Alabama.
MEET THE AMERICAN WHO INVENTED SLICED BREAD: OTTO ROHWEDDER, HARD-LUCK HAWKEYE
He put the wind beneath the wings of the famed Tuskegee Airmen, only after fighting for the right to fly on his own a decade earlier.  
"His reputation was that he expected a lot out of us," World War II veteran and retired Lt. Col. George Hardy, 97, told Fox News Digital.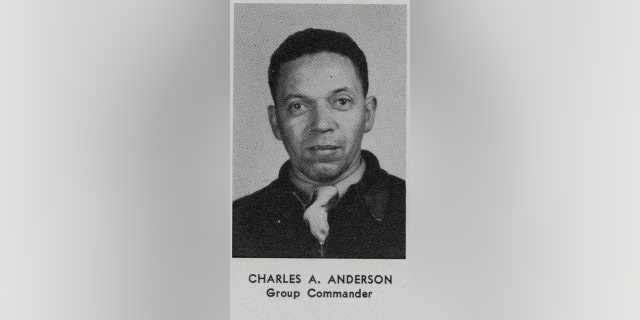 "He learned to fly through personal determination. That's what we admired about him. He did a great job of running things."
Hardy is one of three known surviving Tuskegee Airmen who flew fighter planes in World War II. He's still a legend today, skydiving in his 90s and taking friends parasailing on the Gulf of Mexico near his home in Sarasota, Florida. 
"Anderson learned to fly through personal determination. That's what we admired about him." — Tuskegee Airman George Hardy
He stands among the many legendary figures to emerge from the famous unit, trained to fly and fight under a system devised and led by self-taught pilot Chief Anderson. 
Hardy flew legendary "Red Tail" P-51 Mustang fighter planes in World War II — the aircraft earning the name from the crimson rudder that denoted the 332nd Fighter Group. Americans know the 332nd and the Red Tails today as the most famous of the Tuskegee Airmen.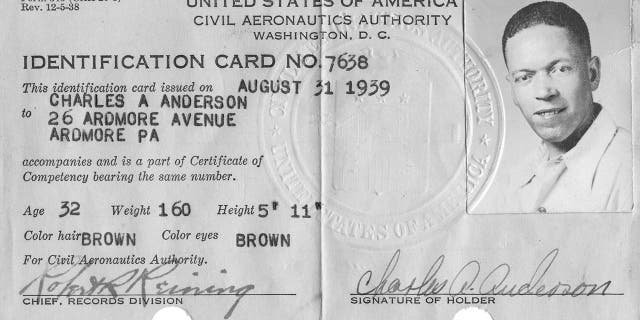 Hardy later piloted giant B-29 bombers during the Korean War and C-119 gunships in Vietnam. 
He retired in 1972 after a 30-year military career.
"I had never even driven an automobile before I got to Tuskegee," Hardy said.
CELEBRATED TUSKEGEE AIRMAN CHARLES MCGEE DIES AT 102
His inexperience is a testament to the challenges faced by Anderson. He took hundreds of young men and instilled in them the spirit to fly — at a time when many people thought they couldn't do so because of the color of their skin. 
"The airplane was invented in 1903, and the military acquired its first airplanes and pilots in 1909, but Black men were not allowed to be pilots in the American military until the 1940s," writes historian Daniel Haulman in his new book, "Misconceptions About The Tuskegee Airmen," slated for release on Feb. 15. 
Anderson was not a military man. The nickname "Chief" was an accolade accorded the civilian by his Army students.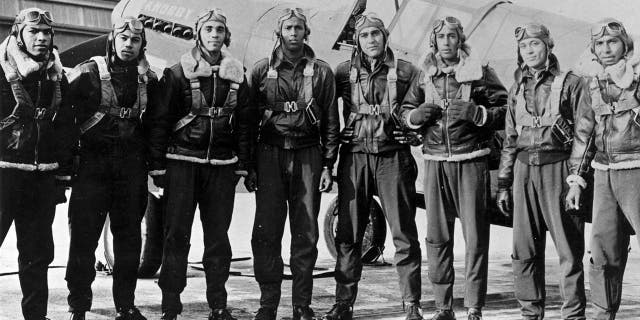 "Chief Anderson was liked and highly respected by his men," Tuskegee University archivist Dana Chandler told Fox News Digital. 
"He instilled in them a belief that they could succeed no matter the obstacles."
Born to fly
Charles Alfred Anderson Sr. was born on Feb. 9, 1907 in Bryn Mawr, Pennsylvania, to Iverson and Janie Anderson. 
Like many American boys of his era, he was thrilled by the emergence of flight and by the new image of daredevil pilots spiraling through the skies across America in the first decades of the 20th century. 
Denied opportunities to take flying lessons because he was African American, he blazed his own path into the wild blue yonder.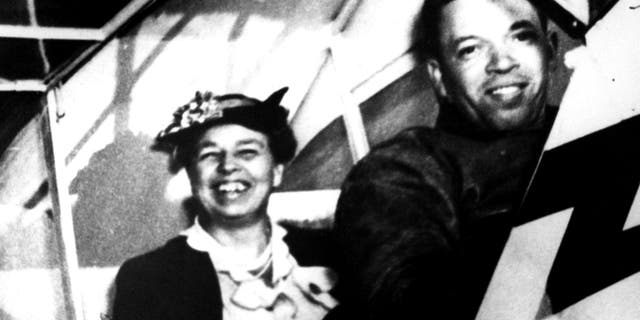 Anderson saved money — and borrowed more from friends and family — to buy an airplane at age 22. 
He soon traded the use of his plane for lessons from a local pilot named Russell Thaw. He found another ally in his quest to fly — an unlikely ally. 
Ernst Buehl flew airplanes for the German army in World War I before immigrating to the United States in 1920. He took Anderson under his wing, unaware the young man would soon inspire American pilots in the Second World War. 
MEET THE AMERICAN WHO FIRST RECORDED THE BLUES, NATION'S ORIGINAL POP DIVA MAMIE SMITH
Anderson earned a commercial pilot license in 1932. He's believed to be the first African American commercial pilot in the United States. 
Freed by flight, he was soon soaring across the nation. 
Along with physician and benefactor Dr. Albert Forsythe, Anderson became the first Black pilot to crisscross the United States by air in 1933.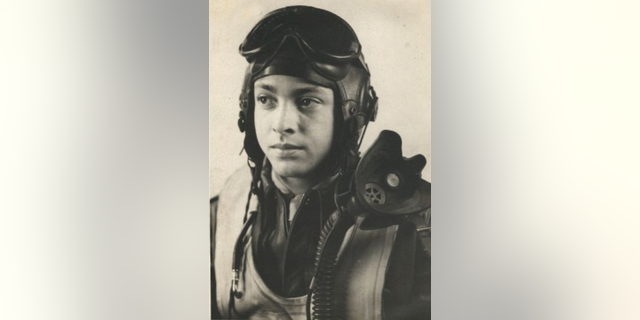 "The Anderson-Forsythe long-distance flights attracted worldwide attention and greatly popularized aviation in the African American community," the African American Registry reports on its website.
"Much of their navigation on the journey was done by reading a simple roadmap. The daring pair also made a long-distance flight to Canada. They later staged an elaborate Pan American Goodwill Tour of the Caribbean in their plane, 'The Spirit of Booker T. Washington.'"
The Tuskegee Institute hired Anderson to head its Civilian Pilot Training program in 1940.
Soon the Army was calling on Tuskegee and Anderson to head its training program for Black military pilots. 
"I had the fun of going up in one of the tiny training planes with the head instructor." — first lady Eleanor Roosevelt
Anderson in March 1941 unexpectedly found one of the most famous people in the world as a passenger. 
"We went out to the aviation field, where a Civil Aeronautics unit for the teaching of colored pilots is in full swing," first lady Eleanor Roosevelt wrote on April 1, 1941, in her nationally syndicated "My Day" column. 
"They have advanced training here, and some of the students went up and did acrobatic flying for us. These boys are good pilots. I had the fun of going up in one of the tiny training planes with the head instructor, and seeing this interesting countryside from the air."
The brief encounter of flying Mrs. Roosevelt over Alabama made Anderson one of the most famous pilots in America. It also helped forge a national reputation for the Tuskegee Airmen — a reputation that would soon be steeled under fire in the skies over Europe. 
The Red Tails' 'box score'
Anderson's Tuskegee Airmen arrived in Europe in the spring of 1943. The famed 332nd Fighter Group was based in Ramatelli, Italy.  
The Tuskegee Airmen quickly proved that Black pilots were more than fit for combat.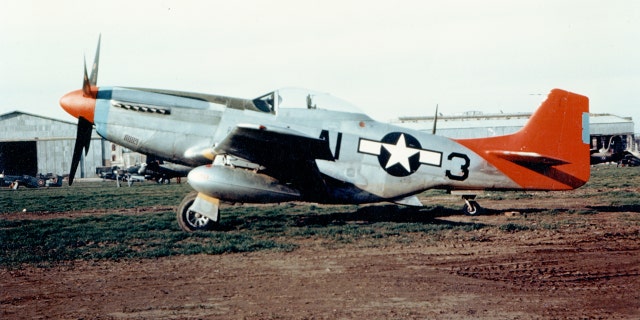 Their main mission was to escort Allied bombers in raids over German targets across Europe — dangerous missions flown in the face of anti-aircraft fire from the ground and attacks from enemy fighter planes in the air.
"The Tuskegee Airmen flew more than 15,000 sorties between May 1943 and June 1945," reports the National World War II Museum.
"Bomber crews often requested to be escorted by these 'Red Tails.'" 
"The Red Tails destroyed or damaged 409 German aircraft; 739 locomotives and train cars; 40 barges and boats; even one enemy destroyer." — U.S. Air Force
Once-classified documents provided to Fox News Digital by the Air Force Historical Research Agency show the "box scores for the Red Tails" — a trail of destruction of Nazi forces left by the Tuskegee Airmen. 
The Red Tails destroyed or damaged 409 German aircraft in the air (136) or on the ground (273); 739 locomotives and other train cars damaged or destroyed; 40 barges and boats; even one enemy warship, a destroyer. 
The Tuskegee Airmen faced perhaps their most daunting challenge on March 25, 1945, escorting American bombers all the way from Italy to Berlin. It was a dangerous mission of nearly 1,000 miles each way.
The American air armada was attacked that day by German ME-262 aircraft — the world's first jet fighters. They were faster and more maneuverable than anything in the Army Air Corps. 
THEY RISKED THEIR LIVES FOR OTHERS: AUTHOR RICHARD HUROWITZ REMEMBERS UNSUNG HEROES OF THE HOLOCAUST
"We couldn't keep up with them," Hardy, the 97-year-old Tuskegee Airman, told Fox News Digital.
Still, his unit of prop planes shot down three German jet fighters that day.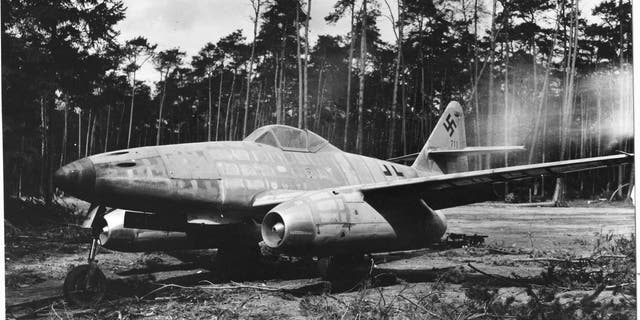 One of the men on the Berlin mission, Colonel Benjamin O. Davis Jr., went on to become the first brigadier general in the U.S. Air Force (formed from the Army Air Corps in 1947). 
His father, Benjamin O. Davis Sr., had already broken down barriers as the first brigadier general in the U.S. Army. 
Just 66 Tuskegee Airmen were lost in combat in World War II. 
Despite the carnage inflicted on enemy forces, just 66 Tuskegee Airmen were lost in combat in World War II. 
"They had one of the lowest loss records of any escort fighter group," says the National World War II Museum. 
Tuskegee's daring fighter pilots draw all the popular acclaim today, but were only one part of the story.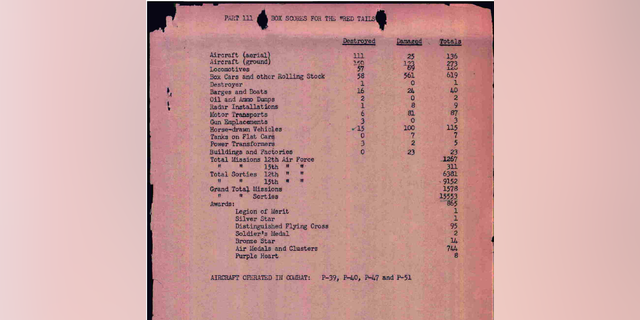 A mere 552 Tuskegee Airmen flew fighter planes in World War II, yet 14,000 served — among them bomber crews, reconnaissance plane pilots, grounds crew and various other support staff, notes Tuskegee Airmen historian Haulman. 
"Americans should remember Chief Anderson as somebody who personally demonstrated the potential of Black pilots and who was also instrumental in training the Tuskegee Airmen to fly," he said. 
Legacy of American unity
Charles Alfred "Chief" Anderson died on April 13, 1996, in Tuskegee. He was 89 years old. He's buried in Greenwood Cemetery.
"Remaining in Tuskegee after the war, Anderson continued to provide flight instruction at Moton Field, which remains an active airport and is the location of the Tuskegee Airmen National Historic Site," reports the Encyclopedia of Alabama.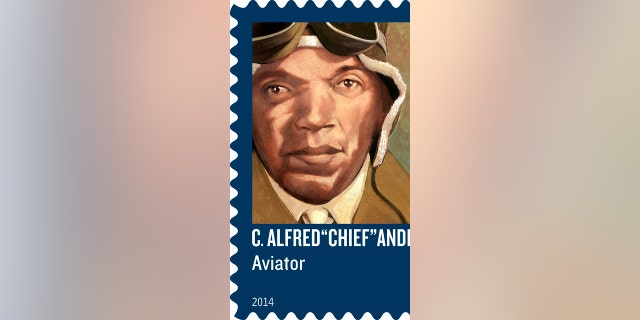 "In 1967, Anderson co-founded Negro Aviation International, an association for Black pilots."
He joined the Alabama Aviation Hall of Fame in 1991. Moton Field, where hundreds of war pilots learned to fly under his tutelage, is now Tuskegee Moton Field Municipal Airport. 
"This historical landmark is a rich backdrop to a modern, state-of-the-art facility providing top-notch training and education, while serving as an economic engine for the region," says the City of Tuskegee online.
Tales of the Tuskegee Airmen will be told to future generations. 
Anderson lived long enough to see the story of the men he introduced to flying immortalized in the 1995 movie "The Tuskegee Airmen," starring Cuba Gooding Jr. and Lawrence Fishburne. 
The dramatic silver screen tale brought the exploits of the Red Tail warriors to a new generation of grateful Americans. They've since been honored in many other depictions in books and on screen. 
The United States Postal Service issued a stamp in Anderson's honor at the Tuskegee Airmen National Historic Site in Alabama in 2014. 
Tales of the Tuskegee Airmen will be told to future generations. 
Lt. Col. Hardy recently returned from Hollywood, where he was recorded in digital detail for a pending exhibit at the National World War II Museum in New Orleans.
CLICK HERE TO SIGN UP FOR OUR LIFESTYLE NEWSLETTER
"We worked together and we depended on each other," said Hardy. "I listened to my instructors, I learned a lot and did the best I could. I think I was successful. The group was successful." 
"The U.S. military was fully integrated 1948, just three years after his Tuskegee Airmen flew their final combat mission."
Anderson's greatest contribution to the nation was helping prove old stereotypes wrong. 
The U.S. military was fully integrated 1948, just three years after his Tuskegee Airmen flew their final combat mission. 
The military today may provide the most accurate depiction of the American people — more diverse than the halls of Congress, more integrated than the ivory towers of academia.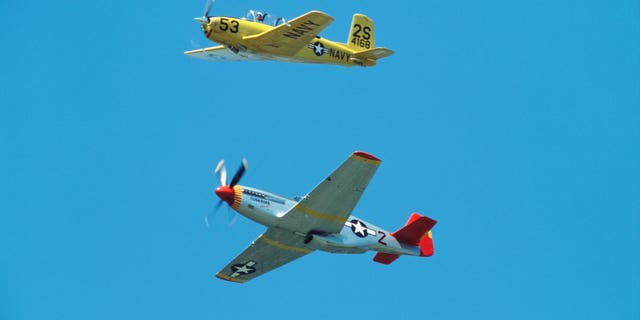 "What made the Tuskegee Airmen ultimately succeed was the ability to overcome the obstacles they faced with hard work and dedication," LaVone Kay, spokesperson for Commemorative Air Force Rise Above, told Fox News Digital. 
CLICK HERE TO GET THE FOX NEWS APP
Her organization is devoted to providing American children with life lessons through the example of Anderson's Red Tail fighters of World War II.  
"Life can be unfair," she added. "But if children believe in themselves, stay focused and work hard, they will overcome obstacles and achieve excellence, just like the Tuskegee Airmen."
To read more stories in this unique "Meet the American Who…" series from Fox News Digital, click here.