'He's not doing his job': Americans grade Homeland Security chief's performance amid Title 42 fallout
AUSTIN, Texas – Americans in the Lone Star State graded Homeland Security Secretary Alejandro Mayorkas's handling of the southern border crisis and shared whether they think he should resign from his post.
"I would say a C," Art, who was visiting Austin from Amarillo, Texas, told Fox News. "He hasn't shown me a whole lot yet."
Girish, an Austin resident, gave Mayorkas a B.
"It looks like there is quite a bit of congestion and like there's quite a bit of immigrants in the border," he said. "Hopefully it will get resolved shortly." 
WATCH: PEOPLE IN TEXAS GRADE MAYORKAS' PERFORMANCE, SAY IF HE SHOULD RETIRE
WATCH MORE FOX NEWS DIGITAL ORIGINALS HERE
Mayorkas described the Biden administration's recent efforts to control illegal immigration as "extraordinary" in a May 14 interview with CNN's "State of the Union." His remarks followed a surge in border crossings after the expiration of Title 42, an emergency health policy that allowed for tighter border restrictions to reduce transmission of COVID-19.
Mayorkas told CNN host Dana Bash that homeland security had boosted the amount of personnel, transportation and other resources at the border in anticipation of Title 42's lifting. "It's extraordinary what we've done over the past 18 months or so," he said.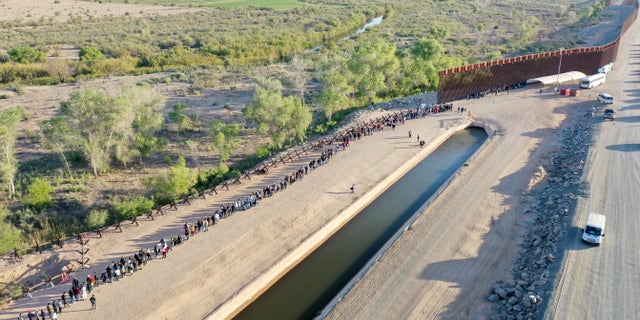 MAYORKAS PRESSED ABOUT POST-TITLE 42 BORDER CHAOS: 'YOU HAD TWO YEARS TO PREPARE FOR THIS'
Dan, of Kansas City, gave Mayorkas a D-minus, saying "he's not doing his job right."
Ed similarly disapproved of Mayorkas's border performance, giving him an F.
"He's dishonest, and he basically misrepresents what's going on," the Round Rock, Texas, resident told Fox News.
Border authorities encountered more than 10,000 migrants per day on May 8, 9 and 10, the three days before Title 42 expired, Customs and Border Protection sources told Fox News. Those figures set the record for single-day border crossings. By comparison, Border Patrol agents on average encountered nearly 7,000 migrants per day over the past year, according to CBP data. 
MAYORKAS SAYS 24,000 BORDER AGENTS READY TO STOP MIGRANT SURGE AS TITLE 42 EXPIRES: 'BORDER IS NOT OPEN'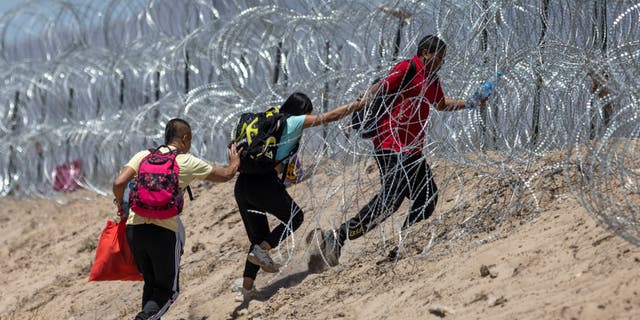 Girish said he believed Mayorkas deserved more opportunities to manage the immigration influx.
"I think we should give [him] a chance to solve the situation rather than asking [him] to resign," he told Fox News.
CLICK HERE TO GET THE FOX NEWS APP
Dan doubted that a Mayorkas resignation would be enough to stem the surge of illegal aliens.
"I'm not sure it'd make a difference," he told Fox News. "I think it comes from the top down."
To watch the full interviews, click here.
Source: https://www.foxnews.com/politics/job-americans-grade-homeland-security-chiefs-performance-amid-title-42-fallout
Texas court tosses billionaire's defamation suit against Beto O'Rourke
A Texas appeals court on Friday dismissed a billionaire's defamation lawsuit against Democrat Beto O'Rouke that was brought after O'Rourke criticized a $1 million campaign contribution to Republican Gov. Greg Abbott.
The ruling by the Third Court of Appeals in Austin comes more than a year after O'Rourke repeatedly made critical remarks about the donation during a failed run for governor, at one point saying that it "looks like a bribe to me."
BETO O'ROURKE QUIETLY RETURNED $1M DONATION FROM FTX'S SAM BANKMAN-FRIED DAYS BEFORE ELECTION DAY LOSS
The contribution came from Kelcy Warren, chairman of pipeline company Energy Transfer, which reported about $2.4 billion in earnings related to the catastrophic February 2021 winter storm that sent natural gas prices soaring in Texas.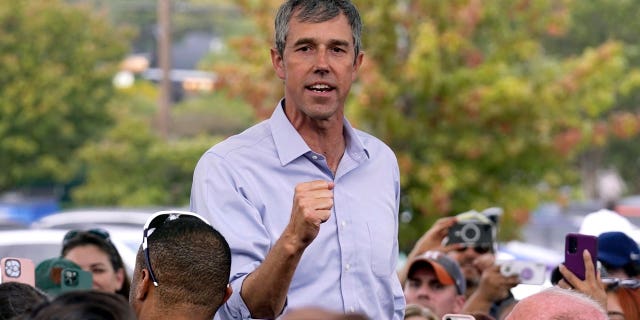 Warren, a major Republican donor, accused O'Rourke of trying to humiliate him and discourage other Abbott supporters from making campaign donations.
HERE'S HOW MUCH CAMPAIGN CASH BETO O'ROURKE HAS BURNED LOSING RACES UP AND DOWN THE BALLOT
In the court's opinion, Chief Justice Darlene Byrne wrote that a reasonable person would view O'Rourke's statements as "the type of rhetorical hyperbole that is commonplace in political campaigns."
Dean Pamphilis, an attorney for Warrren, said the decision would be appealed to the Texas Supreme Court.
CLICK HERE TO GET THE FOX NEWS APP
Abbott's campaign said at the time that it was not involved in the lawsuit. The governor went on to easily beat O'Rourke and win a third term.
Kansas Gov. Kelly taps DEA inspection chief to head highway patrol
Democratic Kansas Gov. Laura Kelly has named Drug Enforcement Administration Inspection Division head Erik Smith as the state's next highway patrol superintendent.
Smith's predecessor, Herman Jones, retired amid sexual harassment allegations and federal lawsuits over policing practices.
Smith, an Ellsworth, Kansas native, will take office on July 7. Until then, Lt. Col. Jason DeVore will head the department.
The Kansas governor chose a high-ranking U.S. Drug Enforcement Administration official Friday to head the state highway patrol, replacing a retiring superintendent who is facing federal lawsuits over the agency's policing and allegations that he sexually harassed female employees.
Gov. Laura Kelly's appointment of Erik Smith came on retiring Superintendent and Col. Herman Jones' last day. Until Smith can take over as superintendent July 7, patrol Lt. Col. Jason DeVore, who also was named as a defendant in the sexual harassment lawsuit, pursued by five patrol employees.
Smith has strong ties to Kansas. He is a native of the small central Kansas town of Ellsworth, holds a criminal justice degree from Friends University in Wichita, and served nine years with the Sedgwick County sheriff's office, also in Wichita, before joining the DEA. He has been chief of the DEA's Inspection Division since 2021.
FORMER KANSAS POLICE OFFICER SENTENCED TO OVER 23 YEARS FOR SERIES OF SEXUAL ASSAULTS, WINDOW PEEPING
Smith's appointment must be confirmed by the Kansas Senate next year. Lawmakers are out of session for the year, but a committee of Senate leaders will determine this summer whether Smith can serve as acting superintendent until a confirmation vote.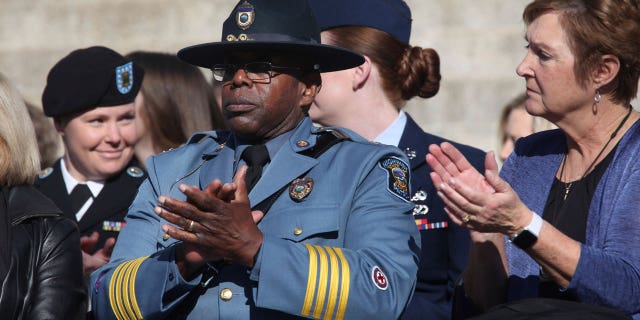 Kelly had faced pressure from the Republican-controlled Legislature to dismiss Jones, but he announced in February that he would retire. In announcing Smith's appointment, Kelly made no mention of the allegations surrounding Jones and the patrol and thanked Jones for his 45 years in law enforcement. In a statement released by the governor's office, DeVore thanked Kelly for her "steadfast support" of the agency.
A federal judge is considering the legality of a patrol tactic known as the "Kansas two step," in which troopers make traffic stops and then draw out their interactions with drivers, allegedly so that they get time to find incriminating information or get a drug-sniffing dog to the scene. The judge had a trial last month in a lawsuit that argues that troopers use the tactic even when they have no reasonable suspicion of a crime.
ABORTION PROVIDERS SUE KANSAS OVER WAITING PERIOD, MEDICATION LAWS
Critics contend that the patrol targets motorists coming from other states where marijuana is legal. Kansas is among the few states with no legalized form of marijuana.
Meanwhile, a trial is scheduled in September in the sexual harassment lawsuit against Jones, DeVore and the state, alleging that the female employees faced a hostile work environment.
Jones has denied allegations of improper conduct, and Kelly has stood by him, telling The Topeka Capital-Journal in December that the state conducted two independent investigations and found "no substance to the allegations."
CLICK HERE TO GET THE FOX NEWS APP
Jones and DeVore settled a third lawsuit last year, filed by two majors who alleged that they were pushed out of the patrol in 2020 in retaliation for helping female employees file sexual harassment complaints. The patrol restored the two men to their previous positions, and they received more than year's worth of back pay.
WI GOP proposes giving Gov. Evers less than 25% of new state licensing jobs he requested
Wisconsin's Republican-controlled finance committee voted Thursday to give the state's embattled professional licensing agency a fraction of the new positions that Democratic Gov. Tony Evers requested to improve application turnaround times.
Evers had included 80 new positions for the Department of Safety and Professional Services in his budget proposal. Republicans on the finance committee voted Thursday evening to give the agency 17.75 new positions. Thirteen of them would be temporary. The Republicans also voted to spend an additional $6.2 million for technology and equipment improvements within the agency.
The Department of Safety and Professional Services oversees licensing for hundreds of occupations, including doctors, nurses, construction and trades workers, accountants and realtors. Republicans have blamed Evers' administration for lengthy agency delays in processing license applications and answering calls.
REPUBLICAN WISCONSIN BILLS RESTRICTING UNEMPLOYMENT BENEFITS SET FOR FINAL APPROVAL
Dan Hereth, who took charge of the troubled department last year, testified in March that wait times for license applications had decreased to an average of 38 days, an improvement on the nearly 80-day averages reported in 2021.
Evers requested 20 new positions for the department in the 2019-2021 budget and 12 positions in the 2021-2023 budget. But the Legislature approved only one new position each time.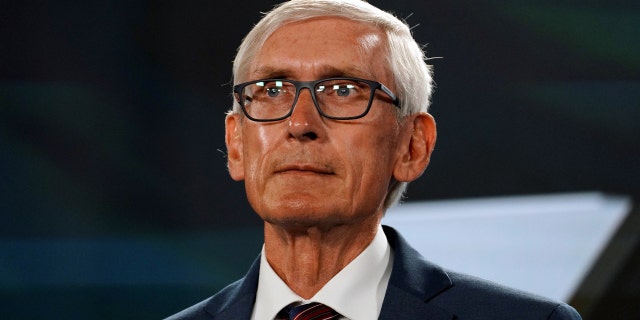 Democrats on the finance committee railed against the latest Republican plan, saying 17 new positions won't be nearly enough to improve the agency's performance. Rep. Evan Goyke said Republicans can no longer criticize Evers for the agency's struggles after refusing to give the department the people it needs.
"It's not enough," Goyke said. "You own any issues going forward."
Republican Rep. Shannon Zimmerman said that the GOP doesn't want to "overcorrect" with dozens of new positions. The combination of new leadership, the end of the COVID-19 pandemic and influx of technology should lead to further improvements, he said.
"We should expect they'll perform better with fewer people," he said.
Republican Mark Born, a committee co-chair, was more blunt, saying he hoped the department would "get its (expletive) together."
GOP WISCONSIN BILL REQUIRING COMMISSION TO DISCLOSE ONLINE WHO RECEIVED PAROLE TO GET FINAL APPROVAL
In other budget actions Thursday, committee Republicans:
Approved providing $15.3 million more annually for workers within the state Corrections Department. The move brings total overtime funding for prison workers to about $95.6 million annually. Evers' budget called for providing about $47.6 million annually for overtime expenses. Lawmakers have been struggling to fill mounting vacancies within the prison system for years. More than 1,500 corrections officer jobs, or one in three of the total positions needed to run the state's prisons, were vacant as of the most recent pay period in June, according to the department's website. The committee's co-chairs, Sen. Howard Marklein and Rep. Mark Born, said the committee would consider raises for corrections workers soon but didn't give a date.
Stripped provisions from Evers' budget that would have used state dollars to backfill soon-to-expire federal funding for the state Justice Department's Office of School Safety. The office is currently funded in part with about $1.8 million in federal COVID-19 relief dollars. That funding stream will expire in December. The governor's budget would have backfilled that loss with $996,000 in state tax dollars. Attorney General Josh Kaul, a Democrat, said in a statement that the committee's move left him stunned.
Approved spending $123,600 in the second year of the budget to fund three forensic analyst positions within the state crime labs. The governor's budget would have spent $154,800 in the second year to continue funding four analyst positions. The positions are currently funded through federal COVID-19 relief aid but that money will stop in 2024-2025. Forensic toxicologists typically test for drugs, alcohol and poison in tissue, blood and urine.
Deleted the governor's plan to spend $547,000 over the biennium to add four more DNA analysts to the crime labs.
CLICK HERE TO GET THE FOX NEWS APP
The committee is expected to finish revising Evers' budget by the end of June and forward it on to the full Assembly and Senate for floor votes. Approval by both houses would send the spending plan back to Evers, who can use his partial veto powers to rewrite the document.