Here is where the last uncalled House races stand two weeks from Election Day
As results from midterms elections continue to trickle in two weeks past Election Day, four critical House races in Alaska, California and Colorado still remain uncalled. 
Fox News Digital breaks down the outstanding races and what is taking so long.
California
California, which has two of the four uncalled races, is a predominately vote-by-mail state, meaning every registered voter is automatically mailed a ballot 29 days prior to Election Day. With 22 million registered voters and weeks-long processing times, this means race calls can move very slowly in the Golden State.
California still has 593,925 remaining ballots to be counted, according to estimates from the California Secretary of State's report on Monday. Of the unprocessed ballots remaining, about 500,000 of these ballots were mailed in Election Officials. California permits election authorities one month to complete tallying which mean voters could be waiting as late as Dec. 8 for final race outcomes.
CALIFORNIA REPUBLICAN REP. DAVID VALADAO ELECTED TO REPRESENT THE STATE'S 22ND CONGRESSIONAL DISTRICT
In California's 3rd Congressional District, Republican Kevin Kiley holds a commanding lead over Democrat Kermit Jones; however, approximately only a little over half of ballots have been counted in the "likely Republican" race. California accepts mail-ballots for the week following Election Day, although the ballots must be postmarked by Nov. 8. The ballots must also go through a signature verification process before being counted.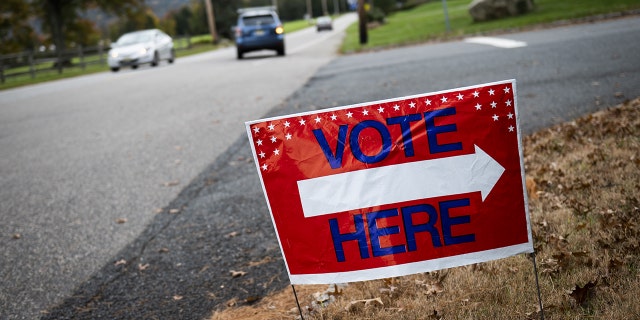 The second uncalled race in California lies in the state's 13th Congressional District. This toss-up race is among the tightest remaining as Republican John Duarte narrowly leads Democrat Adam Gray by less than 800 votes.
Alaska
Alaska's At-Large Congressional District still remains uncalled, held up by the vote counting process of the state's newly implemented ranked-choice voting system.
The seat has been rated by Fox News' Power Rankings as "lean Democratic" as a result of the ranked-choice system that gives incumbent Democrat Rep. Mary Peltola an advantage against her Republican opponents, former Gov. Sarah Palin and Nick Begich.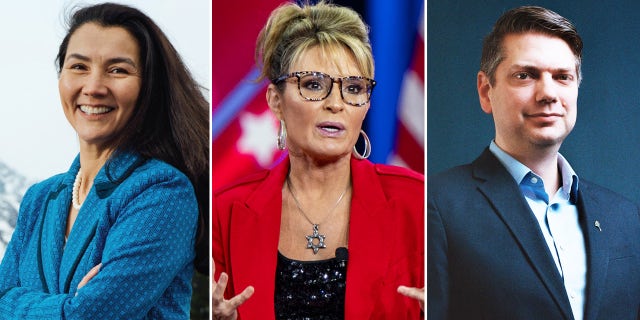 Peltola led in the first round of the vote, with Palin in second and Begich in third, but failed to secure 50%, meaning those who voted for the candidate with the least number of votes will have their second choice vote reallocated to the other candidates until one reaches 50%. 
Election officials will commence the counting of second- and third-place votes Nov. 23, meaning that Alaskans may know the final outcome of the House race by end of day, if all goes as expected.  
ARIZONA COUNTY DELAYS ELECTION CERTIFICATION AFTER MARICOPA COUNTY'S BALLOT COUNTING ISSUES
Colorado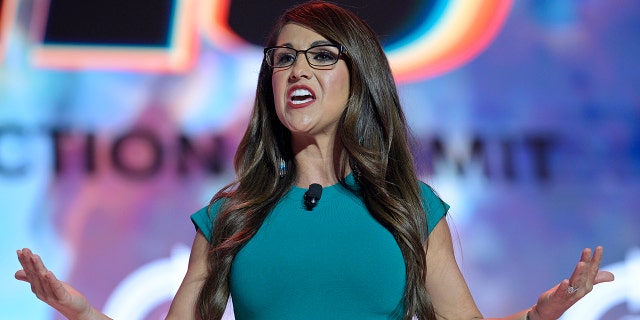 Colorado predominantly votes by mail, but processing is much swifter than California. In 2020, 90% of the vote was counted by Wednesday morning after Election Day, according to the Associated Press. Even so, mail-in ballots from out of state and overseas military service members can arrive as late as Wednesday as long as they were postmarked by Election Day.
Despite relatively speedier ballot processing times, Colorado's 3rd House district still remains too close to call. 
Incumbent Republican Rep. Lauren Boebert was not expected to have such a close race with her Democratic opponent, Adam Frisch, in the "likely Republican" seat. The one-term congresswoman is narrowly leading the vote count by a little more than 500 votes, according to the Associated Press.
CLICK HERE TO GET THE FOX NEWS APP
Though the race qualifies for a recount under Colorado state law, Frisch conceded to Boebert on Friday. However, the Associated Press has still not called the race as of Tuesday.
Source: https://www.foxnews.com/politics/here-where-last-uncalled-house-races-stand-two-weeks-election-day
Michigan man pleads guilty to assisting Whitmer kidnapping scheme
A man accused of aiding a plot to kidnap Michigan's governor pleaded guilty Wednesday, the ninth conviction in state and federal courts since agents broke up an astonishing scheme by anti-government rebels in 2020.
Shawn Fix said he provided material support for an act of terrorism, namely the strategy to snatch Gov. Gretchen Whitmer at her vacation home in Antrim County. Prosecutors agreed to drop a weapon charge.
Fix trained with a militia, the Wolverine Watchmen, for "politically motivated violence," prosecutors have said, and hosted a five-hour meeting at his Belleville home where there was much discussion about kidnapping Whitmer.
MICHIGAN MAN CHARGED WITH AIDING WHITMER KIDNAPPING PLOT TO CHANGE PLEA
Fix, 40, acknowledged helping plot leader Adam Fox pinpoint the location of Whitmer's home, key information that was used for a 2020 ride to find the property in northern Michigan.
"Guilty," Fix told the judge.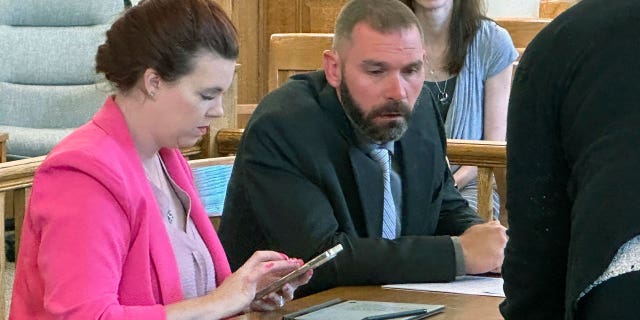 He appeared in an Antrim County court, one of five people charged in that leg of the investigation. A co-defendant pleaded guilty to a lesser charge in March, leaving three other men to face trial in August.
Fix, who faces a maximum penalty of 20 years in prison, agreed to testify if called by prosecutors.
The main kidnapping conspiracy case was handled in federal court, where four men, including ringleaders Fox and Barry Croft Jr., were convicted. Two others were acquitted.
WISCONSIN MAN CHARGED IN WHITMER KIDNAPPING PLOT TO CHANGE PLEA
Separately, three men were convicted at trial in Jackson County, the site of militia training, and are serving long prison terms.
Whitmer, a Democrat, was targeted as part of a broad effort by anti-government extremists to trigger a civil war around the time of the 2020 presidential election, investigators said. Her COVID-19 policies, which shut down schools and restricted the economy, were deeply scorned by foes.
But informants and undercover FBI agents were inside the group for months, leading to arrests in October 2020. Whitmer was not physically harmed.
CLICK HERE TO GET THE FOX NEWS APP
After the plot was thwarted, Whitmer blamed then-President Donald Trump, saying he had given "comfort to those who spread fear and hatred and division." Last August, after 19 months out of office, Trump called the kidnapping plan a "fake deal."
Utah Rep. Chris Stewart to step down from Congress in September
U.S. Rep. Chris Stewart, R-Utah, on Wednesday officially submitted his letter of resignation from Congress. 
In a letter to Utah Gov. Spencer J. Cox, Stewart said he would be stepping down as a member of the U.S. House of Representatives effective Sept. 15.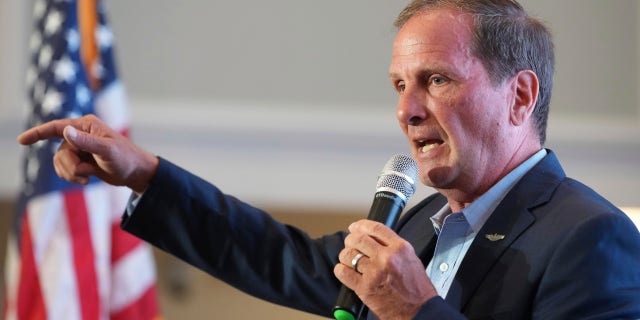 "It has been one of the great honors of my life to serve the good people of Utah in Congress," Stewart said.
Stewart, a six-term lawmaker, announced his plans to leave Congress last month due to his wife's illness. 
His resignation would leave open a Republican seat on the House Appropriations and Intelligence committees — and reduce an already narrow GOP majority to just four seats.
FBI WILLING TO ALLOW ALL HOUSE OVERSIGHT COMMITTEE MEMBERS TO VIEW BIDEN DOC ALLEGING CRIMINAL SCHEME: SOURCE
Utah law states that the governor must call for a special election in the event of a House vacancy. Once Stewart makes his resignation official, Republican Gov. Spencer Cox will have seven days to set the time for a primary and special election. 
The law requires those dates to be the same as municipal primary and general elections scheduled for this year, unless the state legislature appropriates funds to hold a separate election.
CLICK HERE TO GET THE FOX NEWS APP
Though Stewart's departure will mean one less Republican in the U.S. House of Representatives, it is not expected to affect House Speaker Kevin McCarthy's ability to steer a tight Republican majority. 
The district is reliably Republican and Stewart defeated a Democratic challenger by more than 30 percentage points in 2022.
Fox News' Chris Pandolfo contributed to this report. 
Trump attorneys notified former president is target of criminal investigation
Federal prosecutors reportedly notified former President Donald Trump's attorneys that he is the target of a criminal investigation regarding his handling of classified materials after serving as commander in chief, two sources with knowledge of the ongoing grand jury probe confirm to Fox News.
Trump's handling of classified materials after leaving office in 2021 has been the focus of an investigation led by Special Counsel Jack Smith, who was appointed as special counsel on the matter in November 2022.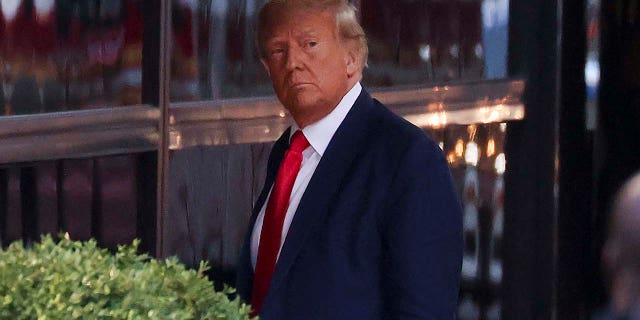 The appointment came just months after the FBI searched for missing classified documents in a raid at Trump's Mar-a-Lago estate in Florida on Aug. 8, 2022.
TRUMP LAWYERS MEET OFFICIALS AT DOJ AS SPECIAL COUNSEL PROBE ON CLASSIFIED DOCUMENTS NEAR END
That Justice Department notification came days ago, said sources, and is in indication the Special Prosecutor may be close to deciding whether to bring charges in the months long investigation. The fact prosecutors privately informed Trump's lawyers he is a target is another indication, sources said, that the former president's own actions on handling classified material are the focus of the investigation.
Notifying individuals they are a target is a routine part of criminal investigations done at the discretion of prosecutors, but charges may not ultimately be filed.
Trump's legal team met privately at the Justice Department with Smith and some of his team to discuss the grand jury investigation.
CLICK HERE TO GET THE FOX NEWS APP
To be clear, Trump has not, nor does this suggest that he will be charged with a crime.
The notification is simply to notify the former president that he has become a target, and to allow him time to present evidence in front of a grand jury.