First Sunday of Lent: The time is not just for penance but for God's 'abundant' mercy, says faith leader
The 40 days of this year's Lenten season started this past week, on Ash Wednesday, as faithful Christians all over the world began the spiritual commemoration of the 40 days that Jesus spent in the desert, when he was tempted by Satan.
While Lent is known for being a time of penance and preparation ahead of the celebration of Easter, it's also considered a time of God's abundant mercy, said Catholic author and international speaker Katie McGrady. 
"Lent is a season of mercy," said McGrady, based in Lake Charles, Louisiana. 
She holds a degree in theology from University of Dallas.
WHAT IS LENT AND THE LENTEN SEASON AND HOW DO CHRISTIANS OBSERVE THE TIME BEFORE EASTER SUNDAY?
"We sometimes turn it into a season of personal punishment so as to seem holy, but any penance we take on, any prayer practice we add to our routine and any generous gifts we make are meant to draw us closer to God," she said.
"And he is the God of mercy."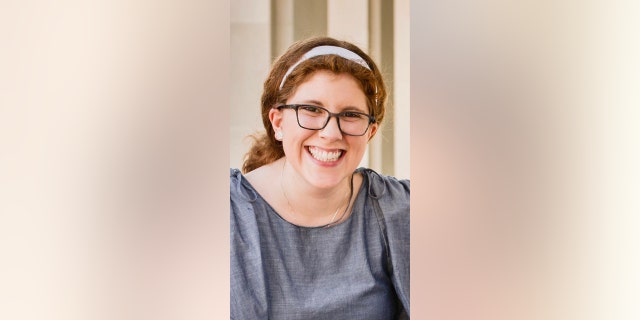 "And so in Lent, to be closer to God is to be closer to his mercy, which he longs to lavish upon us."
Lent is observed by some, but not all, Christian denominations. 
For the first Sunday of Lent, Catholic churches around the world will be proclaiming Psalm 51, which has the refrain, "Be merciful, O Lord, for we have sinned."
Sin, along with death and taxes, are "three things inevitable in this life," said McGrady.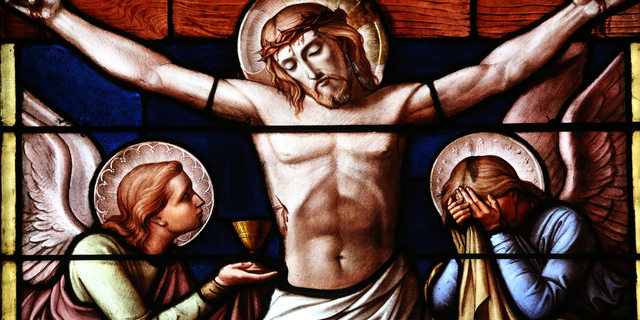 "We don't like to dwell on any of them, quite frankly, even though perhaps we should," she said.
Those who dwell on death should "do well to think of how we can live life to the full so as to greet death like an old friend when it arrives," said McGrady.
WHAT IS ASH WEDNESDAY? EVERYTHING YOU NEED TO KNOW ABOUT THE FIRST DAY OF LENT
When it comes to taxes, McGrady noted that paying them on time "makes it least a little less surprising." 
Sin, however, even in its "seeming inevitability," is best thought of as "something worth resisting" — rather than "something to dwell on," she said.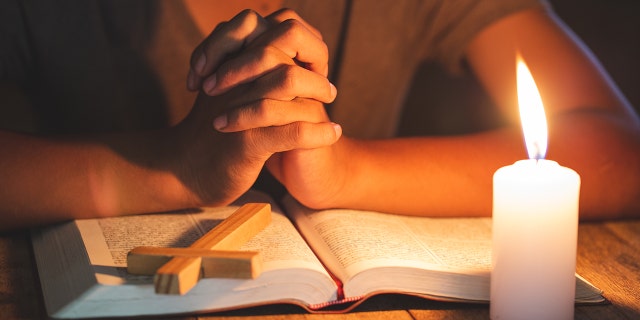 "Sin exists," said McGrady, "because broken and fallen people exist. But mercy exists all the more — a loving God longs to approach us with the gift of forgiveness."
Like taxes and death, "his mercy, swift and complete and all-encompassing, is assured," she said. 
BIBLE VERSE OF THE WEEK: JESUS TAUGHT WHAT 'FULFILLMENT' OF THE LAW ACTUALLY MEANS, SAYS FAITH LEADER
God's mercy, however, "is not just a wiping clean of the slate, as if God instantly forgets how we've fallen and failed." 
She went on, "The mercy of God is an outpouring of his perfect and abundant love, a compassion so grand there's nothing to compare it to in this world."
Said McGrady, "It is mysterious [and] hard to accept for ourselves because we often feel unworthy of God's mercy."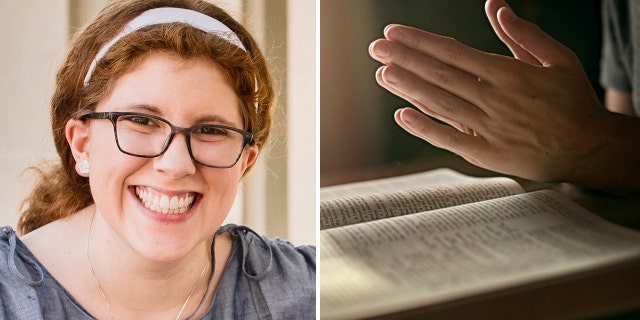 She said it's "even harder still [for us] to give [it] to others, especially if we imagine others are undeserving also."
Despite this, humanity is still desperate for God's mercy, she said, comparing this mercy to water on a hot day or a blanket during a cold night.
CLICK HERE TO GET THE FOX NEWS APP
"God's abundant mercy quenches our thirst and warms our cold sinner's heart," she said. 
"It is what we long for, what we need and what heals us in ways beyond our understanding."
When praying Psalm 51, Christians who are crying out, "Be merciful, O Lord," know they need God's mercy, said McGrady — as sin is "an inevitable reality."
CLICK HERE TO SIGN UP FOR OUR LIFESTYLE NEWSLETTER 
Sin, however, is not the only inevitability. 
"So, too, is the mercy he will give us," said McGrady.
Source: https://www.foxnews.com/lifestyle/first-sunday-lent-time-not-just-penance-gods-abundant-mercy-faith-leader
On this day in history, March 21, 1952, first rock concert held in Cleveland, ends in chaos, conflict
The first rock 'n' roll concert, the ill-fated yet legendary Moondog Coronation Ball, pulsed from the stage of the former Cleveland Arena amid chaos and controversy on this day in history, March 21, 1952. 
"There was a sense of dynamite going off," Indiana University professor emeritus and rock 'n' roll historian Glenn Gass told Fox News Digital.
"Right from the start, it was seen as dangerous music. Kids loved it. Parents hated it. Great. What a way for rock 'n' roll to get its start."
ON THIS DAY IN HISTORY, MARCH 20, 1854, REPUBLICAN PARTY FOUNDED TO OPPOSE EXPANSION OF SLAVERY
The oversold show ended early and, fittingly, in a conflict with authorities — which quickly became a hallmark of the explosive, controversial and bawdy new musical art form.
"Described as the 'Big Bang of rock 'n' roll,' the concert was organized by DJ Alan Freed and music store owner Leo Mintz and was headlined by saxophonist Paul Williams and his Hucklebuckers," writes Guinness World Records in its confirmation of the show's pioneering status in live-music history.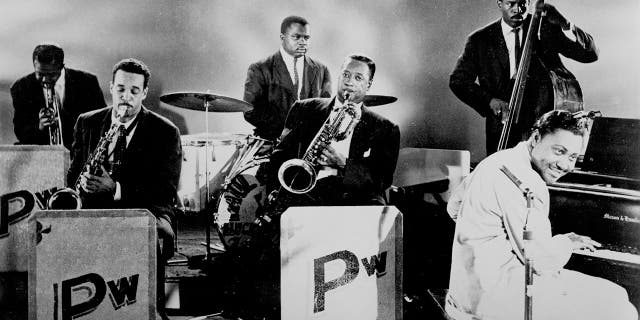 "The event was credited with 'bringing Black and White kids together to dance in post-war America, but was abandoned after approximately 30 minutes due to overcrowding and rioting after more than 20,000 revelers stormed the 9,950-seat venue."
The concert was co-headlined by guitarist Tiny Grimes, according to promotional posters from the landmark event. 
"Described as the 'Big Bang of rock 'n' roll,' the concert was organized by DJ Alan Freed and music store owner Leo Mintz." — Guinness World Records
Apparently only Williams, the opening act, got to perform before the show was cut short in haste by local officials as crowds of ticket holders gathered on Euclid Avenue were unable to get into the arena. 
"In 1948, at the age of 33, Williams recorded 'The Hucklebuck,' an instrumental considered by many music historians to be an important precursor to rock 'n' roll," writes Blackpast.org.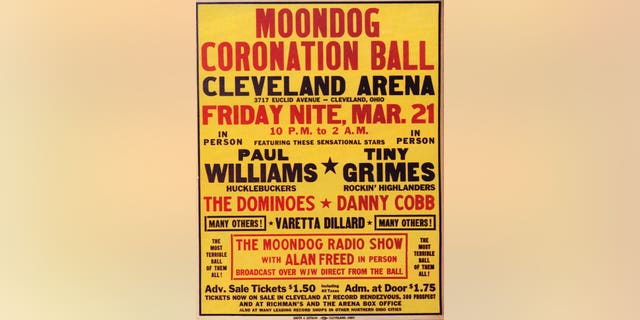 "At a time when record companies promoted 'race' records only among African Americans, Williams' song became a major crossover hit among both Black and White audiences."
Fellow headliner Grimes recorded with artists such as Charlie Parker and Billie Holiday and pioneered rock sound with his up-tempo jazz-guitar style, according to various sources. 
PASTOR AND MUSICIAN SAVED BY HIS MOTHER'S PRAYERS AFTER HE WAS PRONOUNCED DEAD, HE SAYS
DJ Freed proved the real breakout star of the first rock concert.  
He was "the boundary-smashing, trend-setting evangelist of rock 'n' roll," writes the Rock & Roll Hall of Fame, which made him a member of its charter class of 1986, alongside the genre's greatest early icons, including Chuck Berry, Buddy Holly, Elvis Presley and Little Richard.
"Freed was the most effective proselytizer rock and roll has ever known." — Rock & Roll Hall of Fame
Freed, among other claims to fame, is credited with popularizing the phrase rock 'n' roll as its aggressive beats and sexually suggestive lyrics swept over American radio in the 1950s and soon conquered pop culture.
"Freed was the most effective proselytizer rock 'n' roll has ever known," writes the Rock Hall.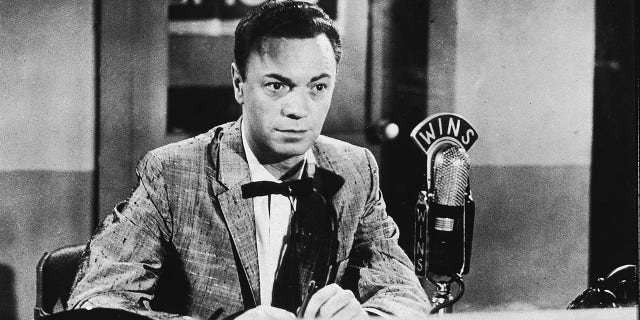 "Spreading the word from a radio pulpit that kicked off nightly to the strains of Freddie Mitchell's 'Moondog Boogie,' Freed kept time to the music by smashing his hand on a telephone book. He first conquered Cleve­land over WJW, and then moved his show to New York's flagship WINS."
Freed's celebrity soon extended far beyond the radio studio. 
MEET THE AMERICAN WHO INVENTED THE ELECTRIC GUITAR AND INSPIRED ROCK 'N' ROLL
He appeared in numerous movies that popularized rock's earliest stars, including "Go, Johnny, Go," alongside American music icons Berry, Jackie Wilson and Ritchie Valens. 
The movie was released in June 1959, four months after Valens was killed in a plane crash with Buddy Holly and the Big Bopper.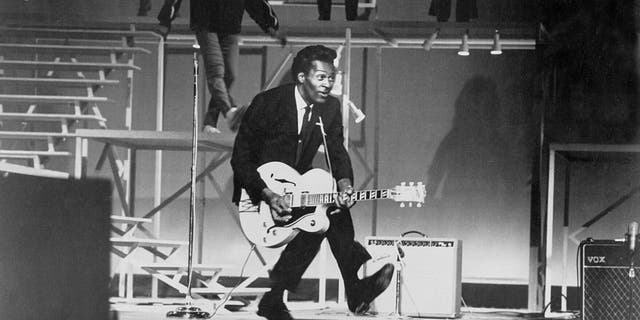 Freed has also been celebrated on TV and in various rock songs. 
"He had an amazing ability to find new music and new artists," Jason Hanley, vice president of education for the Rock Hall, told Fox New Digital. 
"He got rock 'n' roll to reach a much bigger audience than it would have otherwise." 
"There was a sense of dynamite going off." — Glenn Gass, rock 'n' roll historian
Freed's career ended in disgrace, however. 
CLICK HERE TO SIGN UP FOR OUR LIFESTYLE NEWSLETTER
He was indicted on charges of tax fraud in 1964 and became the center of the "Payola" scandal in which radio stations were accused of taking money from record labels to play their music. 
The legend of the Moondog Coronation Ball, and Freed's ability to see the future of music, changed global pop culture forever.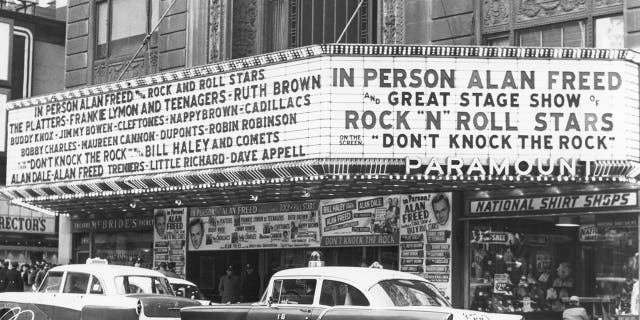 Metallica, Motley Crue and AC/DC, among others, played before 1.6 million people in Moscow in 1991, in what's widely proclaimed the largest rock 'n' roll concert in history. 
"Crocodile Rock" crooner Elton John is in the midst of his COVID-interrupted global Farewell Yellow Brick Road tour. 
Billboard in January proclaimed it the biggest selling concert tour of all time. It's netted $818 million across 278 concerts with dates still on the docket. 
CLICK HERE TO GET THE FOX NEWS APP
Cleveland rose to prominence as a birthplace of rock 'n' roll, and became home of Rock Hall of Fame in 1995, thanks largely to Freed's impact, said Hanley. 
"Cleveland has always been a rock 'n' roll town, and a gospel town, an R&B town and one of the great music towns," he said. 
TikTok duo goes viral for their dating tips: 'Excuse My Grandma' explores changing relationship ideals
The dating scene today often involves social media, apps and more — making the generation gap even more stark when examining how previous generations met, fell in love and got married.
One East Coast family is talking about those differences and using social media to share smart life tips that may never go out of style. 
Kim Murstein is a 27-year-old New York native who went to live with her "Grandma Gail" — Gail Rudnick, 80 — in Palm Beach, Florida, during the COVID-19 pandemic.
KENTUCKY WOMAN WITH OVER 230 GREAT-GREAT-GRANDCHILDREN-MEETS-GREAT-GREAT-GRANDCHILD-SEE-THE-PHOTO
Rudnick and her husband of 60 years, known to the family as Poppy, moved from New York City to Florida upon retiring. 
While in Florida, Murstein continued to date as she had been doing in the city.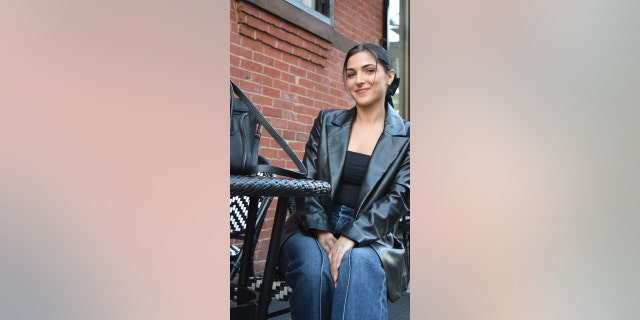 In an interview with Fox News Digital, Murstein recalled realizing that she and her grandmother, who has been married for 60 years, had very different dating rules. (SEE the duo discuss their very different views in the video at the top of this article.)
"We realized all the generational differences from the last time she was single, in the '50s and '60s," she said. 
GRANDMA GOES VIRAL FOR HER LOVINGLY HONEST RANKING OF HER 10 GRANDCHILDREN
Together, they started a podcast — "Excuse My Grandma." 
The pair discuss various dating differences, with Grandma Gail sharing the ideas and values she feels stand the test of time.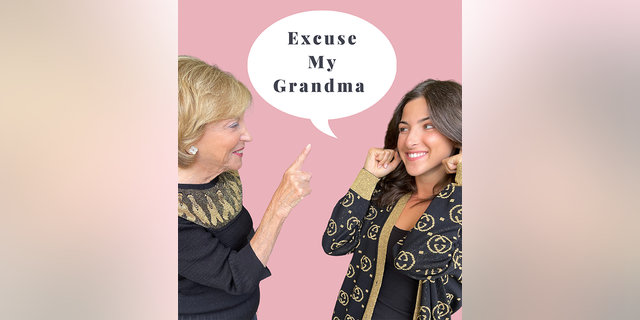 Soon after, the duo's social media platforms took off. They now have over 400,000 TikTok followers and 170,000 Instagram followers.
"I think sometimes you've just got to give it a little time."
One of the things the two women disagree on is how many dates a person should go on with the same companion before making a judgment call about the partner. 
FLORIDA GRANDPA AND GRANDDAUGHTER GO VIRAL FOR THEIR JOY OVER PRE-SCHOOL PICKUP
While Murstein has an estimated two-to-three date rule, Grandma Gail believes a person should go on about 10 dates before deciding whether or not to pursue a serious relationship. 
"You don't even know what the guy is like on the first, second or even third date because everybody's on their best behavior," the grandmother of four said.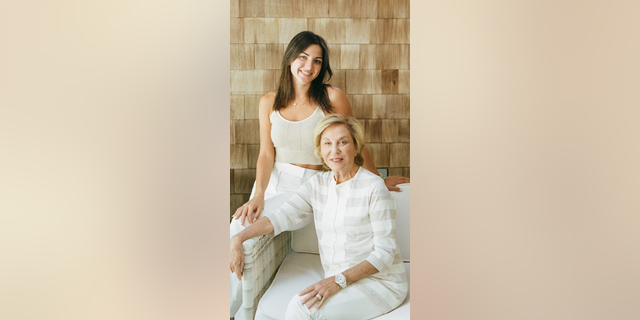 "I think sometimes you've just got to give it a little time," she suggested. 
But what's Grandma Gail's biggest piece of dating advice? 
Don't look for perfection. 
"Perfection is an idealized thing … but that's not reality," she said. She pointed out that this realization comes with maturity.
KIDS THRIVE AS TEXAS GRANDMOTHER, INSTAGRAM INFLUENCER REVEALS HER BEDTIME 'GAME' – AND HOW GOD'S INVOLVED
Murstein, however, calls herself "a dreamer" — and spends time idealizing romantic comedies from the 1950s. 
"I have my own idea of what that [perfection] is, and I don't think I want to settle for something less than that," she said.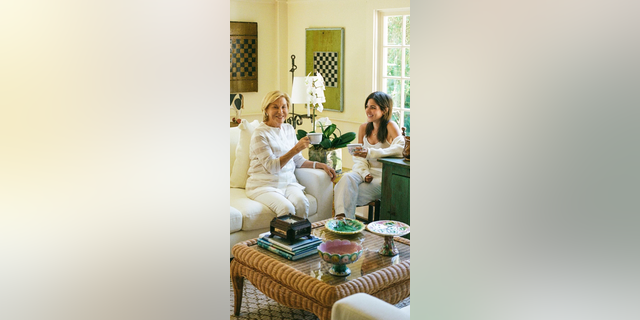 Although Murstein has taught Grandma Gail about modern dating apps and terms such as "ghosting," Grandma Gail still doesn't like some of the dating choices that her granddaughter makes.
Grandma Gail thinks young people today overthink and overcomplicate dating, she said. Instead, she recommends that single people go out and have fun without the stress of having a serious relationship. 
'TRADWIVES' PUSH BACK AGAINST CRITICS WHO SAY THEIR VIRAL HOMEMAKING LIFESTYLE IS 'ALARMING; AND 'CREEPY'
The two have always had a close relationship, they noted. They lived near each other when Grandma Gail and her husband were still in Manhattan.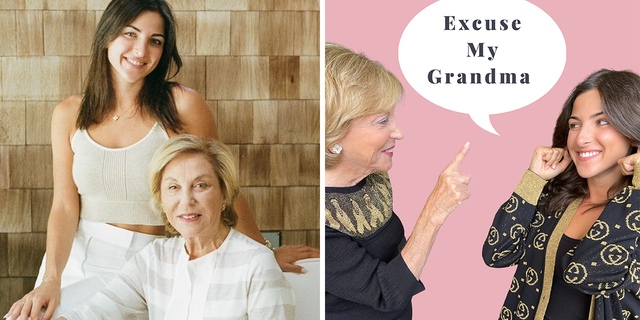 "We lived very close to each other in Manhattan, and I saw her in all stages of growing up," she recalled. 
CLICK HERE TO SIGN UP FOR OUR LIFESTYLE NEWSLETTER
The grandmother said that working together now has only deepened the bond that the two share.
CLICK HERE TO GET THE FOX NEWS APP
"She's a terrific young woman, great head on her shoulders, and she knows who to date and not to date," said her grandmother. 
On this day in history, March 20, 1854, Republican Party founded to oppose expansion of slavery
The Republican Party, forged from of a coalition of political forces to oppose the advance of slavery in the American west, was created in Ripon, Wisconsin, on this day in history, March 20, 1854. 
"The Republican Party grew out of resistance to the Kansas-Nebraska Act of 1854, which overrode the Missouri Compromise and allowed slavery to spread into Western territory by popular sovereignty," writes PBS American Experience in its history of political parties in the United States. 
"'Anti-Nebraska' men included anti-slavery Whigs, Democrats, Free Soilers, reformers, and abolitionists."
ON THIS DAY IN HISTORY, MARCH 19, 1957, ELVIS MAKES DOWN PAYMENT ON GRACELAND
Alvin Earle Bovay, an attorney and co-founder of Ripon College, was incensed by the passage of the Kansas-Nebraska Act in the Senate in March and led a meeting at the town's Congregational Church. 
"This group, considering possible passage of the Kansas-Nebraska bill then being debated in Congress, resolved that steps should be taken to form a new Republican Party to appeal to all those who opposed slavery in the territories," writes the Wisconsin Historical Society.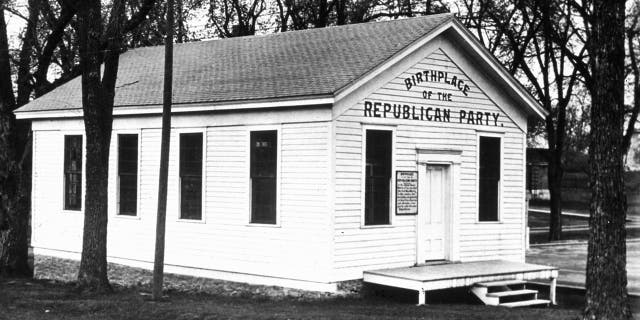 "Cries of 'Repeal! Repeal!' resounded throughout the nation, following the Ripon, Wisconsin meeting of March 20, 1854 in demonstration against the 'Kansas-Nebraska Swindle,'" The Jefferson Banner of Jefferson Co., Wisconsin wrote years later of the transformative moment in American political history. 
Bovay was reportedly the first to call the assembly the "Republican" party.
"Cries of 'Repeal! Repeal!' resounded throughout the nation, following the Ripon, Wisconsin meeting of March 20, 1854." — The Jefferson Banner
His moniker found a powerful ally in influential newspaper publisher Horace Greeley. 
"We should not care much whether those thus united against slavery were designated 'Whig,' 'Free Democrat' or something else," Greeley wrote in his New-York Tribune in June 1854. 
MILITARY PILOTS AND GROUND CREWS SHOWING HIGH RATES OF CANCER, PENTAGON STUDY REVEALS
"Though we think some simple name like 'Republican' would more fitly designate those who had united to restore the Union to its true mission of champion and promulgator of Liberty rather than propagandist of slavery."
The Kansas-Nebraska Act was signed into law by President Franklin Pierce on May 30 amid increasing hostility in the halls of power in Washington, D.C., and amid increasing groundswell of opposition.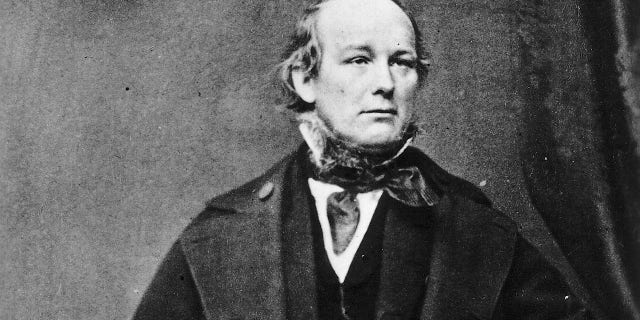 "Local meetings were held throughout the North in 1854 and 1855. The first national convention of the new party was held in Pittsburgh on Feb. 22, 1856," writes the Wisconsin Republican Party in its online history.
The party held its first nominating convention in Philadelphia in July 1856. It selected California explorer John C. Fremont as the first Republican to run for president. 
"'Republican' would more fitly designate those who had united to restore the Union to its true mission of champion and promulgator of Liberty" — Horace Greeley
He lost to Pennsylvania Democrat James Buchanan, but made an impressive showing for the upstart party founded only two years earlier. 
Fremont won 11 of 31 states and earned 33% of the popular vote, finishing ahead of former President Millard Fillmore of New York, who represented the short-lived Know Nothing Party.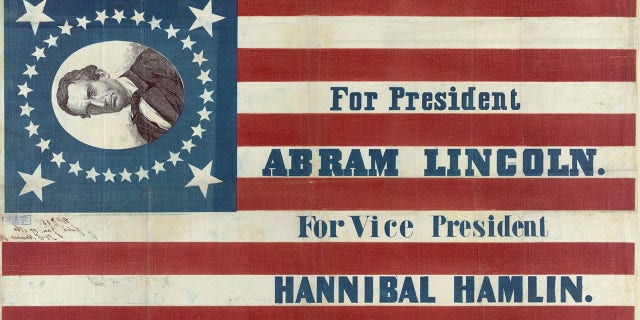 The true impact of the Republican earthquake was felt when the party's candidate, Abraham Lincoln, won the presidency in the hotly contested four-man race of 1860. 
ON THIS DAY IN HISTORY, DEC. 10, 1869, WYOMING IS FIRST TERRITORY TO GRANT WOMAN THE RIGHT TO VOTE
Democrat-led pro-slavery states quickly seceded from the Union in response to the Republican victory, launching the nation into the Civil War. 
Republicans after the war pushed through in rapid order the 13th, 14th and 15th Amendments to the U.S. Constitution. Collectively known as the Reconstruction Amendments, they abolished slavery, provided equal protection under the law and guaranteed voting rights.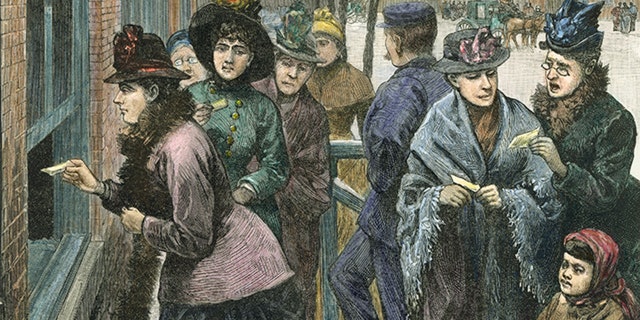 Democrats regained power in the years after the Civil War. 
The Republicans reportedly earned the name Grand Old Party in 1888, after winning back the White House from Democrat Grover Cleveland. 
ON THIS DAY IN HISTORY, AUGUST 18, 1920, THE 19TH AMENDMENT IS RATIFEID, GRANTING WOMEN THE RIGHT TO VOTE
"Let us be thankful that under the rule of the Grand Old Party … these United States will resume the onward and upward march which the election of Grover Cleveland in 1884 partially arrested," the Chicago Tribune wrote in what some sources say is the first use of the GOP label.
The Republican Party led the fight for woman's suffrage, first in the Wyoming Territories in 1869 and then pushing through the 19th Amendment after sweeping to power in both houses of Congress in November 1918.
The newly Republican-led Senate approved the amendment in June 1919 and sent it on the states "after 41 years of debate," notes the chamber's official history. 
CLICK HERE TO SIGN UP FOR OUR LIFESTYLE NEWSLETTER
The Republican Party later pushed through the Civil Rights Acts of 1964 in alliance with Democrat President Lyndon B. Johnson, who split with his own party to support the bill.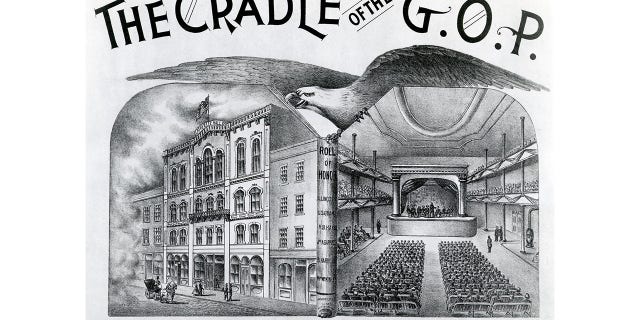 The Civil Rights Act passed despite a ferocious 72-day filibuster in the Senate led by a collection of Democrat icons.
Among those senators who staunchly opposed the Civil Rights Act: Al Gore Sr. of Tennessee (father of the future vice president), J. William Fulbright of Arkansas (mentor of future president Bill Clinton), Strom Thurmond of South Carolina and Robert Byrd of West Virginia. 
CLICK HERE TO GET THE FOX NEWS APP
"The Republican Party has a rich history of fighting for the rights of all Americans, from opposing slavery to giving women the right to vote to fostering individual rights across every group in our nation today," A.J. Catsimatidis, vice chairperson of the New York State Republican Party, told Fox News Digital.