A five-month-old domestic shorthaired kitten named Cholula is hoping that the perfect family is out there for her in the Los Angeles area. 
The cat lives right now at the Best Friends Pet Adoption Center in Los Angeles, after she was transferred there from another shelter in Los Angeles.
While "very shy at first," Cholula "recovers very quickly and becomes this loving little creature with the world's loudest purr," the shelter told Fox News Digital. 
UTAH KITTY 'CANDY CORN' NEEDS A HOME AND WANTS 'TO MEET' A NEW FAMILY
Despite her hot sauce-inspired name, Cholula is quite the sweet cat, the shelter said. 
"She adores pets and face rubs, and the motor will start up at the mere sight of you if she thinks pets are coming," the group added.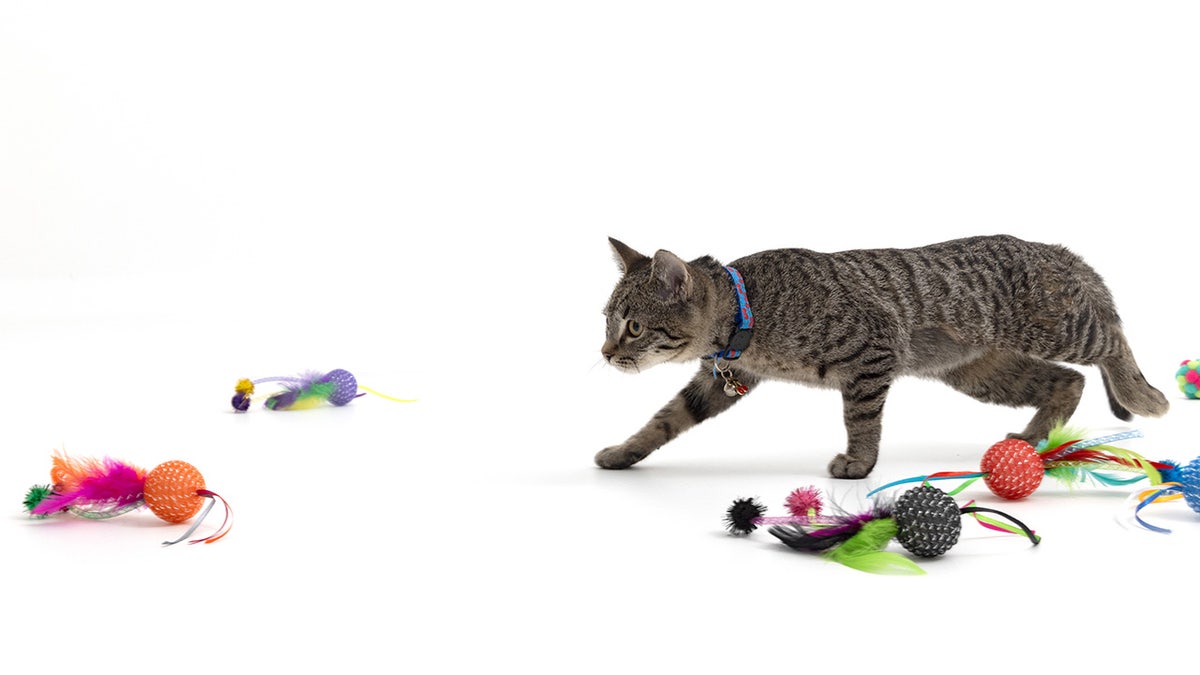 Cholula arrived at the Best Friends Pet Adoption Center with some sort of spinal defect, which the shelter thinks was caused by an injury or by congenital malformation. 
"This spinal defect has resulted in an abnormal gait and reduced control of her bladder and bowels," the group said.
UTAH KITTENS ROMULUS AND REMUS SEEK A LOVING NEW HOME TOGETHER
Despite this, Cholula is "surprisingly quick and agile," noted the shelter. 
"She is able to get onto the bed/couch on her own and even climb the cat tree. When you see her walk, you wouldn't think she can run as fast as she can when she wants to!"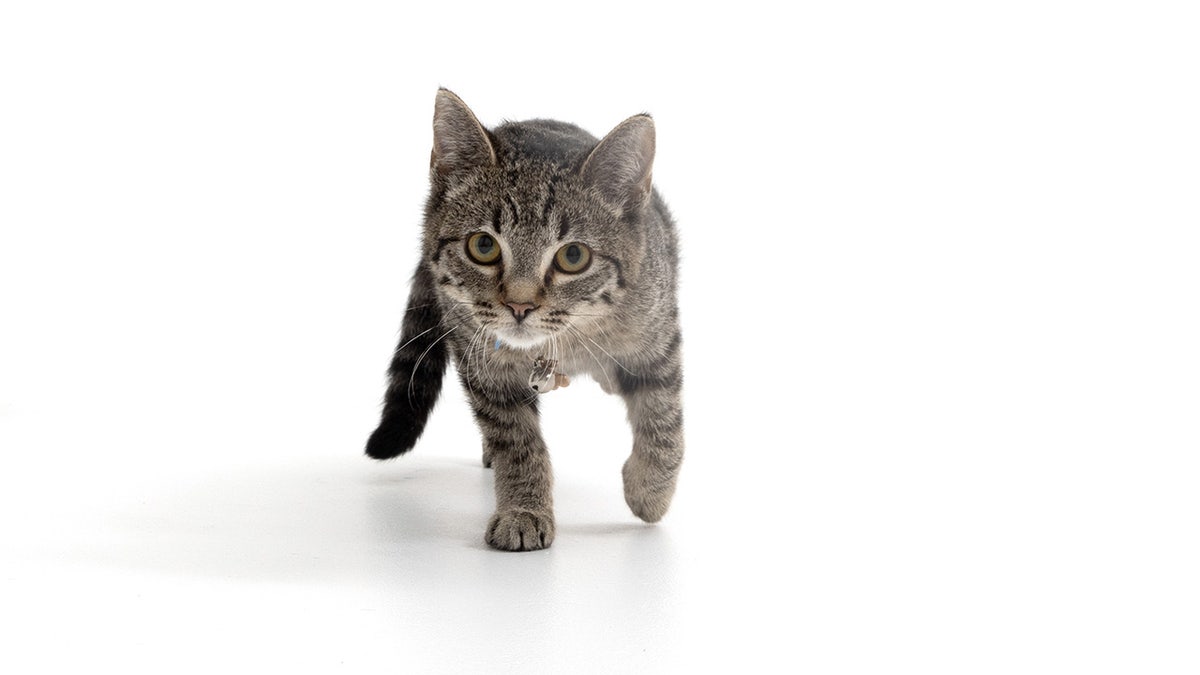 Cholula, even at her young age, is "an excellent patient for her meds" and is "remarkably tolerant of her necessary care," said the Best Friends Pet Adoption Center. 
"She really is a lovely little character that would be a loyal companion to someone that has a slightly slower-paced life," they said. 
ORANGE TABBY, AN 'INCREDIBLE SINGLE DAD,' AND HIS TWO KITTENS SEEK HOME TOGETHER IN TEXAS
While adopting a cat with disabilities may seem to be overly burdensome or challenging, one experienced cat foster mother told Fox News Digital that the experience also comes with joy.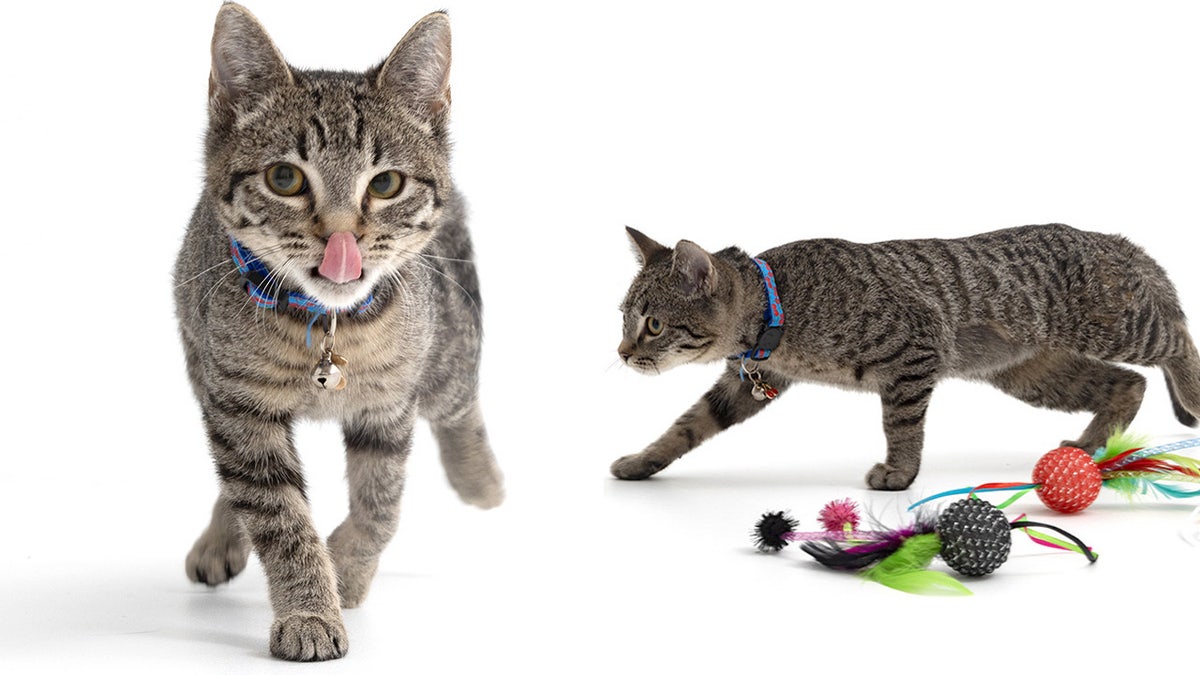 Ash Houghton, who received considerable attention this summer with her disabled foster kitten Tater Tot, told Fox News Digital in July to consider giving a cat with special needs or disabilities a chance. 
CLICK HERE TO SIGN UP FOR OUR LIFESTYLE NEWSLETTER
"Don't be afraid," she said. "It's a lot of work, but seeing them grow and hit milestones is so rewarding."
She added, "Animals with disabilities or special needs have a much harder time finding a forever home, but if you are willing to put in the time and energy, it's so incredibly worth it."
CLICK HERE TO GET THE FOX NEWS APP
Want to read about other pets up for adoption? Check out this recent article from Fox News Digital: California senior dogs are 'strongly bonded' and up for adoption: Meet Rock and Roll
And click here for other Fox News Digital Adoptable Pets stories.