DeSantis team rips federal lawsuit against Florida migrant relocation program after Martha's Vineyard flights
Florida Gov. Ron DeSantis' team responded to a new federal lawsuit brought by immigrant rights groups who challenge the constitutionality of the state organizing two flights of migrants sent to Martha's Vineyard. 
Florida's migrant relocation program is "lawfully executed under an appropriation of the Florida state legislature (that, incidentally, had bipartisan support.) This program does not violate federal law," Taryn Fenske, communications director for DeSantis, said in a statement provided to Politico on Friday. "We will continue to defend the state's actions against these politically motivated, unsound lawsuits."
The 28-page lawsuit was filed Thursday by three groups — Florida Immigrant Coalition, Americans for Immigrant Justice and Hope Community Center — against DeSantis and state Transportation Secretary Jared Perdue. 
It was filed in the U.S. District Court for the Southern District of Florida.
DESANTIS RIPS OUTRAGE OVER MARTHA'S VINEYARD FLIGHTS: 'I DIDN'T HEAR A PEEP' ABOUT BIDEN FLIGHTS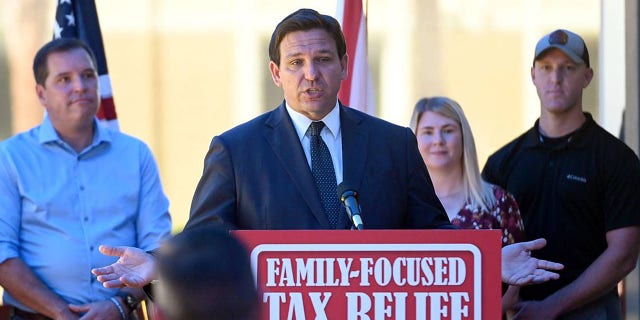 In September, Florida officials arranged flights from Texas to Martha's Vineyard, Massachusetts, that carried 49 mostly Venezuelan migrants to the island where former President Barack Obama owns a home. 
Local officials weren't told in advance that the migrants were coming.
DeSantis, a Republican, claimed responsibility for the flights as part of a campaign to focus attention on what he has called the Biden administration's failed border policies. He was joining Republican Texas Gov. Greg Abbott in the tactic of sending migrants to Democrat-controlled sanctuary destinations. 
"Florida's attempts to create its own immigration system came to a head on September 14, 2022, when individuals acting at the direction of Defendants sowed chaos and confusion by fraudulently inducing approximately 50 Venezuelan and Peruvian migrants, all of whom had been processed into the U.S. by immigration authorities, into taking a flight from Texas to Massachusetts, falsely promising them aid, jobs, and more," the lawsuit says. "There was no aid."
Despite initially welcoming the illegal immigrants — and condemning Republicans DeSantis and Abbott – Martha's Vineyard officials admitted the elite Massachusetts island did not have the resources to address the influx of migrants flown in from the U.S.-Mexico border. The group was transported to a military base in Cape Cod.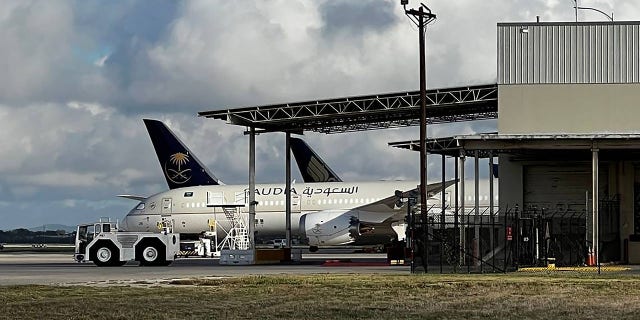 Earlier this year, the Florida Legislature approved a $12 million budget item to relocate people in the U.S. illegally from Florida to another location. The money came from interest earned from federal funds given to Florida under the American Rescue Plan.
The lawsuit claims that the appropriation creates an incoherent definition of "unauthorized alien" that is inconsistent with federal immigration laws. The immigrant rights groups claim that the ill-defined designation may include people whose presence in the country and Florida is authorized by the federal government but who now risk harassment for merely wishing to either enter or stay in Florida.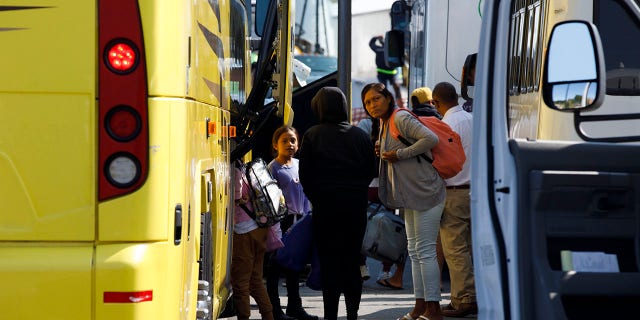 "Immigrants in the United States provide tangible benefits to the communities where they choose to relocate, economic and otherwise," the lawsuit argues. "Spending $615,000 to transport asylum seekers from Texas to Massachusetts does not further a legitimate interest, it merely perpetuates xenophobia and hate by targeting Latin American and Caribbean migrants. Where the only justifications for a discriminatory law are based in prejudice, the law is unconstitutional even under rational basis review." 
The lawsuit also alleges Florida's migrant relocation program discriminates against "people of color."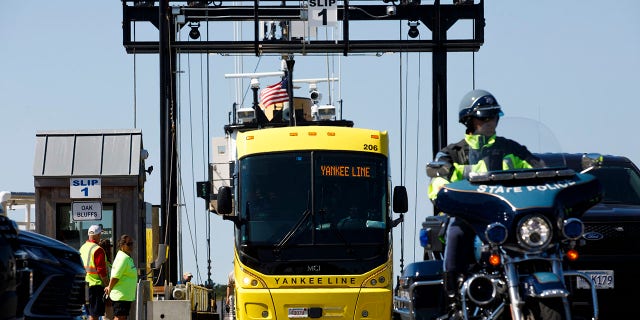 "The scheme by Gov. DeSantis and the state of Florida to use taxpayer funds for the 'relocation' of 'unauthorized aliens' is a blatant and unlawful attempt to harass immigrants at the state level," Paul R. Chavez, senior supervising attorney with the SPLC's Immigrant Justice Project, said in a statement. "Florida's relocation program constitutes a discriminatory attack on immigrant communities, and Gov. DeSantis' unconstitutional actions must be stopped."
CLICK HERE TO GET THE FOX NEWS APP
The Martha's Vineyard flight has also spawned other lawsuits accusing Florida of lying to the migrants in San Antonio to get them to agree to the flights.
The Associated Press contributed to this report. 
Source: https://www.foxnews.com/politics/desantis-team-rips-federal-lawsuit-florida-migrant-relocation-program-marthas-vineyard-flights
Gaetz slammed for bailing out Dems in budget battle, giving them potential leverage in ousting speaker
A bid by Rep. Matt Gaetz, R-Fla., to remove House Speaker Kevin McCarthy, R-Calif., has earned scorn from some fellow Republicans, who fear the Florida lawmaker is handing leverage to Democrats in the continuing battle over the budget.
"The only way he can be successful is if he has 200 plus Democrats," Rep. Jason Smith, R-Mo., said during an appearance on "Sunday Morning Futures" with host Maria Bartiromo. "Basically, Gaetz is going to work with Nancy Pelosi, Hakeem Jeffries, and the rest of the Democrats in order to remove the Republican speaker… If you remove a Republican speaker, that then puts the Democrats in power, these investigations will be done and stalled. That is unacceptable of Matt Gaetz."
Smith's comments come after the House passed a continuing resolution Saturday that will fund the government at current levels through mid-November, angering some Republicans who believe the measure is a violation of GOP promises to pass 12 individual spending bills that prioritize conservative polices.
MCCARTHY'S SPEAKERSHIP IN PERIL AFTER HOUSE PASSES STOPGAP FUNDING BILL: 'GO AHEAD AND TRY'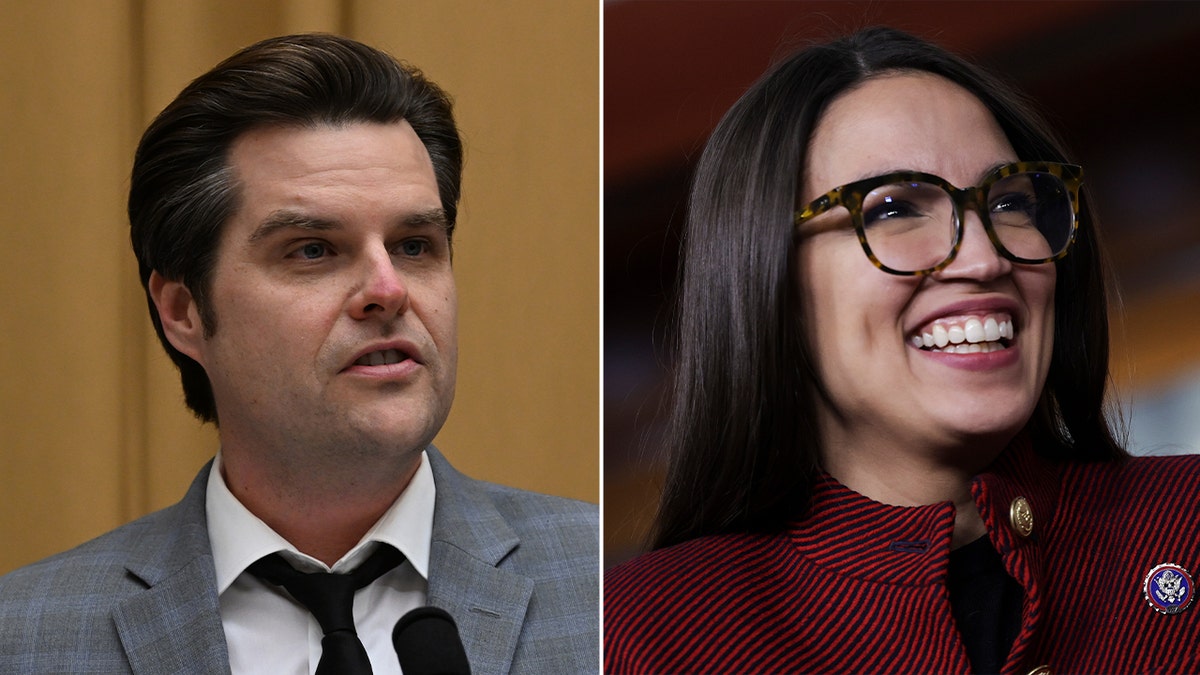 One such Republican was Gaetz, who opposed the resolution and threatened to trigger a House-wide vote on whether to remove McCarthy from the speakership.
Under the terms of a deal McCarthy struck with conservatives during the vote that elevated him to speaker, any lawmaker is allowed to trigger a vote, known as a motion to vacate, and attempt to remove him from the speakership.
"The one thing everyone seems to have in common is no one trusts Kevin McCarthy," Gaetz told reporters Saturday. "I've said that whether or not Kevin McCarthy faces a motion to vacate is entirely within his control, because all he had to do was comply with the agreement that he made with us in January."
Rep. Mike Lawler, R-N.Y., called Gaetz's comment on removing McCarthy a "diatribe of delusional thinking" during an appearance on ABC's "This Week" Sunday, noting that the government is currently divided and any bill the House hopes to pass will have to gain support from both the Senate and President Biden.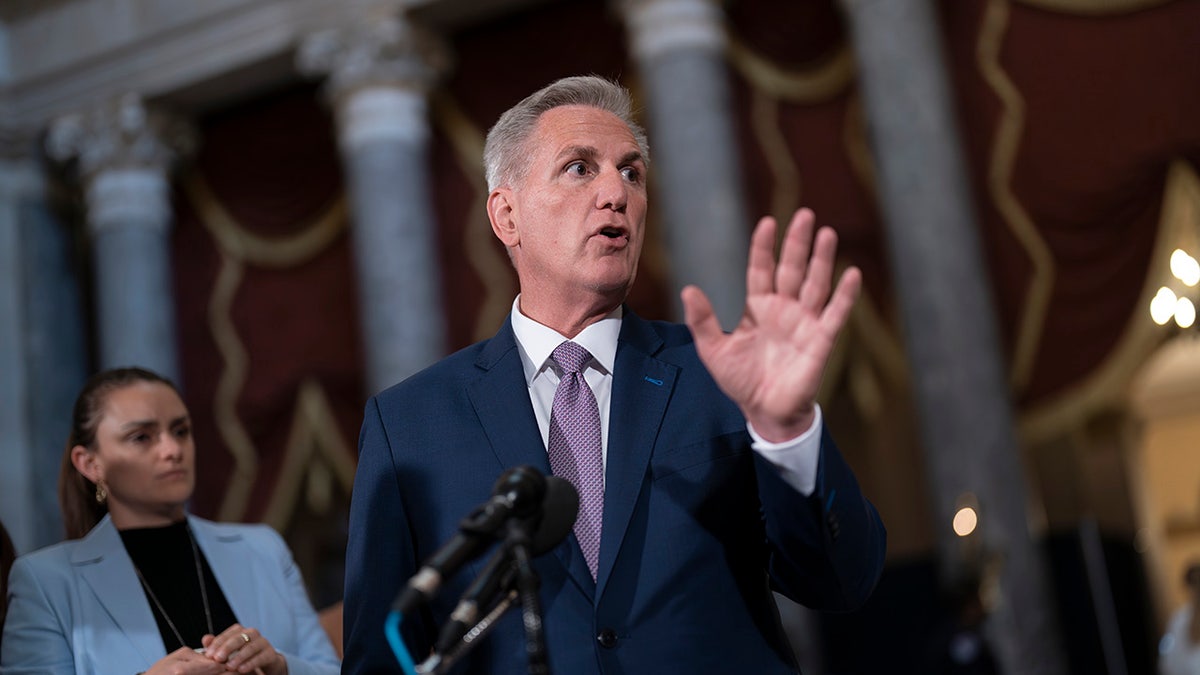 HOUSE ADOPTS 'CLEAN' STOPGAP FUNDING BILL AVERTING SHUTDOWN
"When you're trying to break the system, when you're trying to reform it, it takes time," Lawler said. "The only responsible thing to do was to keep the government open and funded while we complete our work."
While Lawler acknowledged that he shares the Florida lawmaker's concerns about current spending levels, he argued that putting a motion to vacate on the House floor would "delay the ability to complete" GOP efforts to pass a more conservative budget "over the next 45 days."
Sen. MarkWayne Mullin, R-Okla., tore into Gaetz during a Sunday interview on "FOX & Friends Weekend," saying the only thing he cares about is "self-promotion."
"Well, Matt Gaetz is not a principle guy. He's not a policy guy. He's about self-promotion. It's all about Matt Gaetz. And he's accusing Speaker McCarthy of working with the Democrats, which the irony of this is the only way he can possibly remove Speaker McCarthy is that he has to work with the Democrats," Mullin said. "And Speaker McCarthy will have 200 votes all day long and probably more from the Republicans. So that means the most he's going to get is 20. So he's going to have to work with 198 Democrats to remove the House Republican speaker."
"Matt Gaetz is all about himself," Mullin continued. "Remember, none of the networks would give him the time of the day after he was accused of sleeping with the underage girl and now all of a sudden he's found his fame because he opposes Speaker McCarthy and he's going to ride this horse as long as he can."
Rep. Gaetz has repeatedly denied this allegation and the Justice Department "confirmed to Congressman Gaetz's attorneys that their investigation has concluded and that he will not be charged with any crimes," according to a statement previously given to Fox News Digital.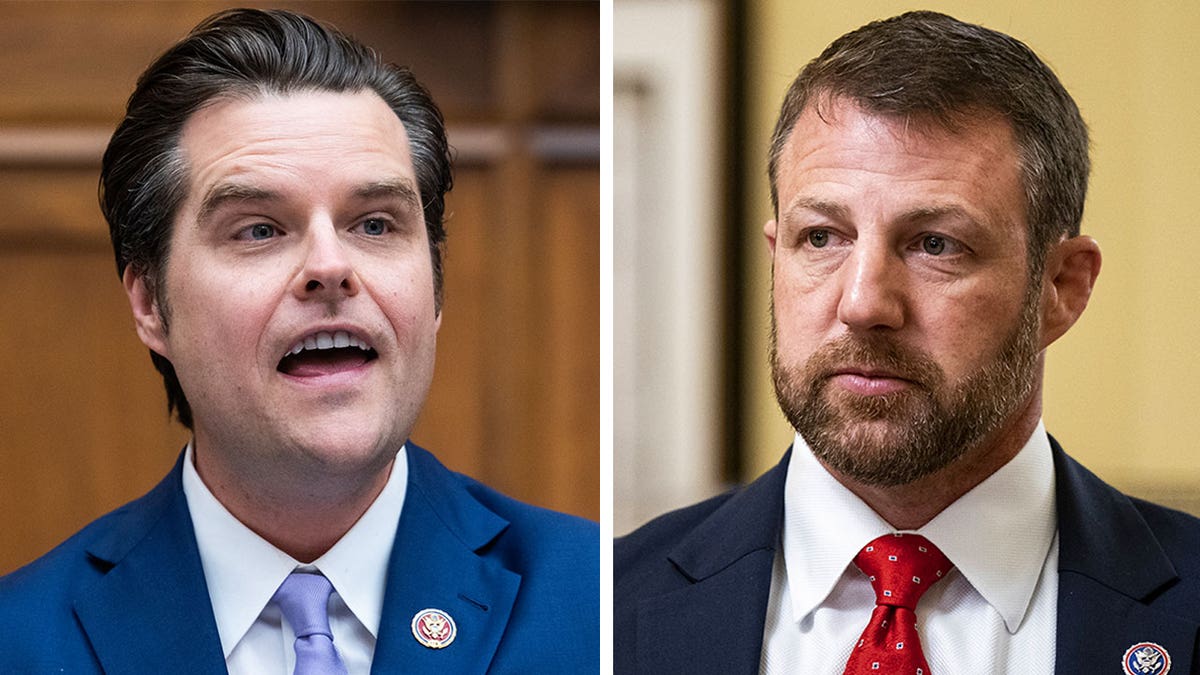 Former GOP House Speaker Newt Gingrich took to X, formerly known as Twitter, to ask whether Gaetz is "secretly an agent for the Democratic Party." 
"No one else is doing as much to undermine, weaken and cripple the House GOP," he added.
Rep. Greg Landsman, D-Ohio came to the defense of the center right Republicans arguing that Gaetz was only attempting to make himself "the center of attention."
"Every time we all work together, he loses his mind. He doesn't want the center left and center right to work together because he has to be the center of attention," Landsman said in a statement posted to X. "When we do, he creates chaos to grab attention back. Matt Gaetz has no interest in governing. This is all about TV appearances for him. If he says it's for any other reason, he's lying. Just let us govern, which is what most of us came here to do."
GAETZ BLOWS UP AT MCCARTHY IN CLOSED-DOOR HOUSE GOP MEETING: 'FIREWORKS'
Some Democrats struck a celebratory tone after the continuing resolution cleared the House Saturday, with Rep. Alexandria Ocasio-Cortez, D-N.Y., taking to X to boast the party had "stripped" GOP efforts to make cuts to Social Security.
"We just won a clean 45 day gov extension, stripped GOP's earlier 30% cuts to Social Security admin etc, staved off last minute anti-immigrant hijinks, and averted shutdown (for now)," Ocasio-Cortez said. "People will get paychecks and MTG (Marjorie Taylor Greene) threw a tantrum on the way out. Win-win."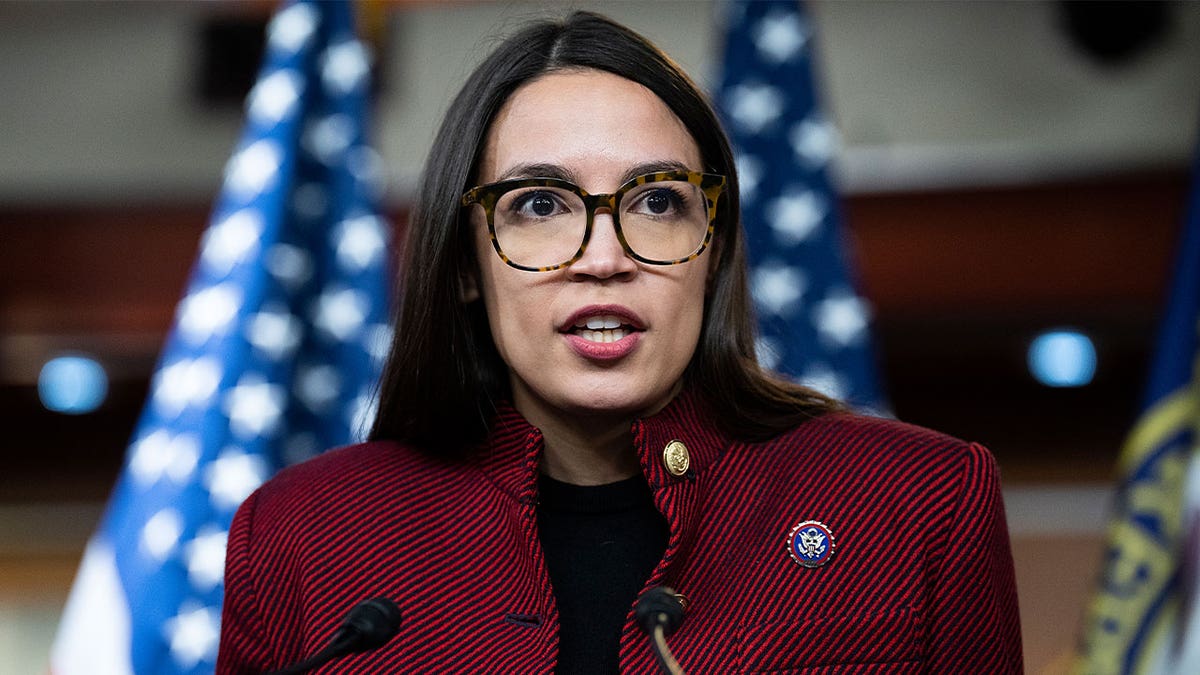 Meanwhile, McCarthy downplayed fears while speaking to reporters Saturday.
"I never fear of that. But if I lose my job over looking out for the American public, for taking a stand for our troops and our border agents, then I'm not quite sure what people want. Because this allows us the time to get the job done," McCarthy said. "If somebody wants to remove me from putting Americans first, then so be it."
During an interview on 'Face the Nation" Sunday, McCarthy said he will "survive" and Gaetz is "more interested in securing TV interviews."
"Let's get over with it. Let's start governing. If he's upset because he tried to push us into a shutdown and I made sure government didn't shut down, then let's have that talk," McCarthy said.
CLICK HERE TO GET THE FOX NEWS APP
For his part, Gaetz argued in comments to reporters Saturday that he was not focused on removing McCarthy, instead saying he will continue efforts to pass conservative budget bills.
"Right now, my focus is not on the motion to vacate. My focus is on averting a shutdown by passing these bills," Gaetz said. "And if we do have a shutdown, which may be the case, I certainly want it to be as short and painless as possible."
The offices of Gaetz and McCarthy did not immediately respond to a Fox News Digital request for comment.
Rep. Bowman shocks media, conservatives with 'garbage' statement after pulling fire alarm
Rep. Jamaal Bowman, D-N.Y., stunned conservatives and members of the media on Sunday after releasing multiple statements about pulling the fire alarm in a congressional office building. 
Bowman pulled the alarm on Saturday while lawmakers were voting on a bill to avoid a government shutdown. Bowman said in a statement that he was rushing to cast his vote on the bill. 
Bowman's chief of staff, Sarah Iddrissu, said that Bowman "didn't realize" he would trigger an alarm. 
"Congressman Bowman did not realize he would trigger a building alarm as he was rushing to make an urgent vote," Iddrissu wrote on X, formerly known as Twitter. "The Congressman regrets any confusion."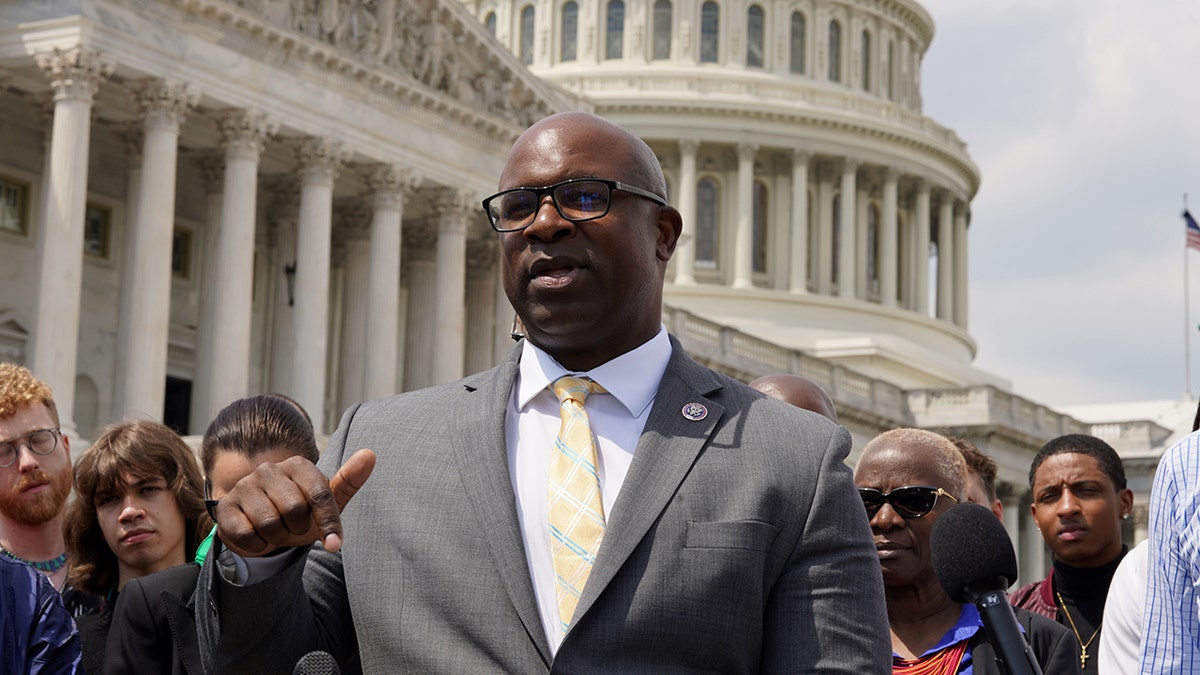 SENATE PASSES STOPGAP MEASURE IN 88-9 VOTE, AVERTING SHUTDOWN WITH THREE HOURS TO SPARE
Bowman posted another statement to X Saturday evening and again said he believed it would have opened the door.
"I want to personally clear up confusion surrounding today's events. Today as I was rushing to make a vote, I came to a door that is usually open for votes, but today would not be open. I am embarrassed to admit that I activated the fire alarm, mistakenly thinking it would open the door," Bowman said, apologizing for any confusion. 
He said that he did not intend to delay the vote, insisting it was the exact opposite. 
Rep. Ralph Norman, R-S.C., said the statement put out by Bowman's chief of staff was "complete garbage."
"He did not realize deliberately pulling a fire alarm would … trigger a fire alarm. This statement is complete garbage," he wrote.
Another Republican member of congress said the statement was "proof" of how far Democrats were willing to go in order to force a shutdown, while others doubted the excuse Bowman gave. 
DEMOCRAT SENATOR TEMPORARILY HELD UP STOPGAP VOTE HOURS BEFORE SHUTDOWN OVER UKRAINE FUNDING
Real Clear Politics' Mark Hemingway said the statement was a "blatant lie" and deserved to be treated as such.
Other commentators described it as the "worst statement ever" and questioned how Bowman could claim to have set the alarm off by "mistake."
Florida GOP chair Christian Ziegler, the chair of Florida's GOP, noted Bowman was a school principal and argued that his staff was lying. 
Rep. Alexandria Ocasio-Cortez, D-N.Y., also attempted to explain the incident on Sunday during an interview with CNN's Jake Tapper, who said Bowman's explanation made no sense.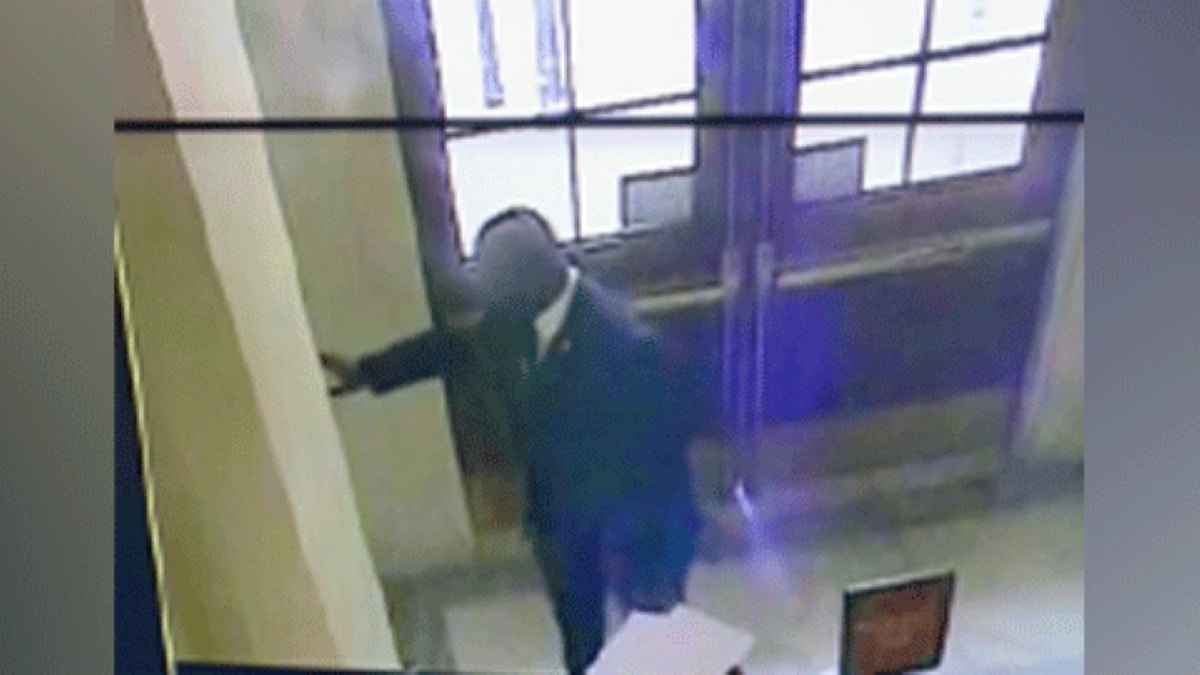 HOUSE ADOPTS 'CLEAN' STOPGAP FUNDING BILL AVERTING SHUTDOWN
"I think there's something to be said that the government's about to shut down, there's a vote clock that's going down, the exits that are normally open in that building were suddenly closed…" Ocasio-Cortez began to explain.
Tapper interjected and asked, "So he pulled the fire alarm?"
Ocasio-Cortez went on to suggest it was just a misunderstanding and said Bowman was cooperating with Capitol police. 
Fox News' Stephen Sorace contributed to this report.
House GOP members seek to expel Gaetz amid renewed threat to vacate House Speaker McCarthy
House GOP members are preparing a motion to expel Rep. Matt Gaetz, R-Fla., amid his renewed threat to pursue a motion to vacate House Speaker Kevin McCarthy.
The House Republican members will seek to expel Gaetz if the ethics committee report comes back with findings of guilt, Fox News has learned. One member told Fox News the report is mostly written but does not know what it contains. Yet following threats to vacate McCarthy, the member said of Gaetz, "No one can stand him at this point. A smart guy without morals."
It takes a two-thirds vote to expel. And Republicans are treading on thin ice with their majority. The House is down to 433 members. It's unclear where things stand with federally indicted Rep. George Santos, R-N.Y. If you were to have members expelled, retire or die, the majority could be right on the edge for the GOP. 
During an appearance on CNN Sunday morning, Gaetz said he planned "to file a motion to vacate against Speaker McCarthy this week."
"I think we need to rip off the Band-Aid. I think we need to move on with new leadership that can be trustworthy. Look, the one thing everybody has in common is that nobody trusts Kevin McCarthy. He lied to Biden. He lied to House conservatives," Gaetz told CNN "State of the Union" host Jake Tapper. "Kevin McCarthy's goal was to make multiple contradictory promises to delay everything back up against shutdown politics and at the end of the day, blow past the spending guardrails he had agreed." 
GAETZ BLOWS UP AT MCCARTHY IN CLOSED-DOOR HOUSE GOP MEETING: 'FIREWORKS'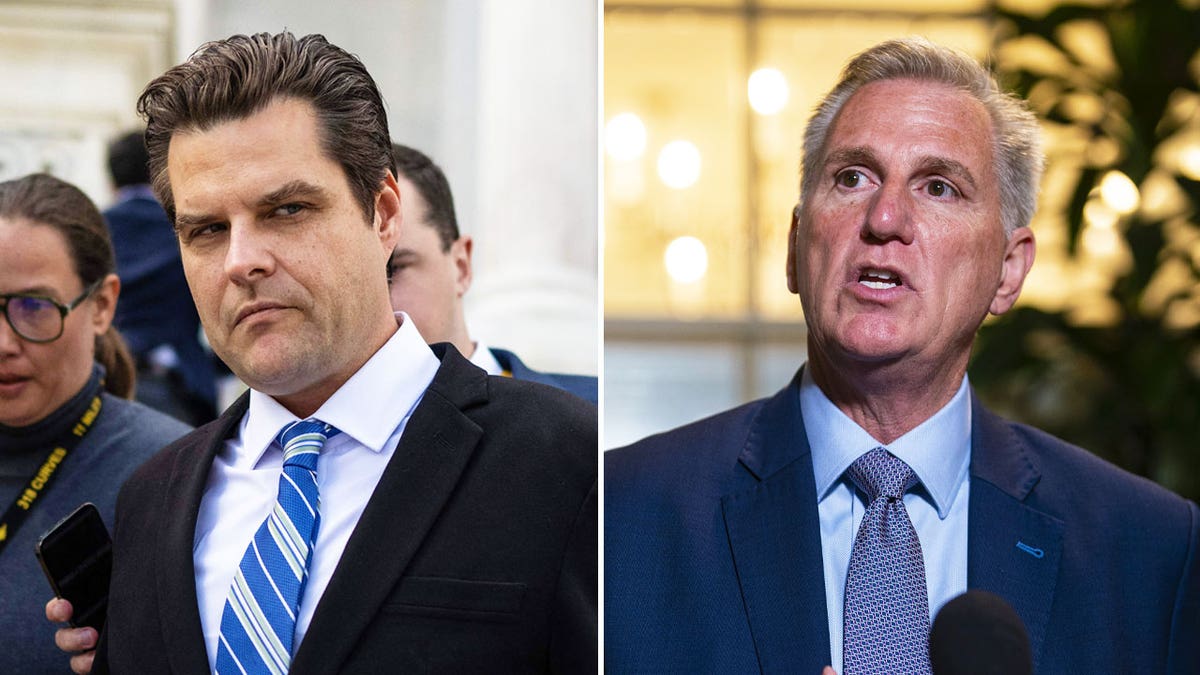 In response to that motion to vacate, McCarthy said, "I'll survive."
"This is personal with Matt," McCarthy said, according to ABC producer and reporter Ben Siegel. "Let's get over it, let's start governing."
But on CNN, Gaetz insisted he was not pursuing McCarthy's ouster over personal matters. 
"This isn't personal, Jake. This is about spending," Gaetz said Sunday. "This is about the deal Kevin McCarthy made. If Kevin McCarthy didn't want to keep the deal to return to pre-COVID spending, if he didn't want to keep the deal to have single subject spending bills, not vote for government spending all up or down at once, then he shouldn't have made that deal. So this is about keeping Kevin McCarthy to his word. It's not about any personal animus."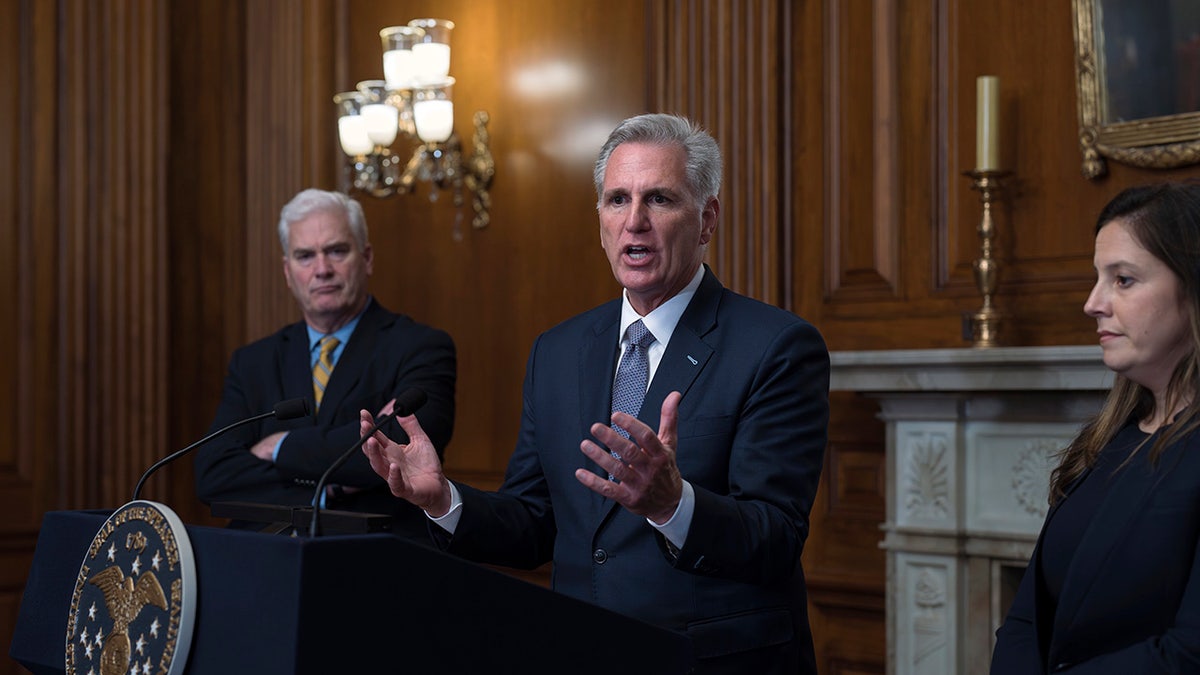 REP. BYRON DONALDS SAYS MCCARTHY IS 'IN TROUBLE' AFTER BUDGET DEAL: 'WE DIDN'T GET ANYTHING'
The House Ethics Committee has been investigating Gaetz since 2021 on allegations, including campaign finance violations as well as claims of taking bribes and using drugs – accusations the congressman has vehemently denied. Gaetz also denies allegations leaked from a Justice Department sex trafficking probe said to have involved an underage girl.
"If Kevin McCarthy is still the speaker of the House, he will be serving at the pleasure of the Democrats. He will be working for the Democrats," Gaetz said Sunday. "The only way Kevin McCarthy is speaker of the House at the end of this coming week is if Democrats bail them out now, they probably will." 
"I will make no deal with Democrats and concede no terms to them. I actually think Democrats should vote against Speaker McCarthy for free. I don't think I should have to deal with that."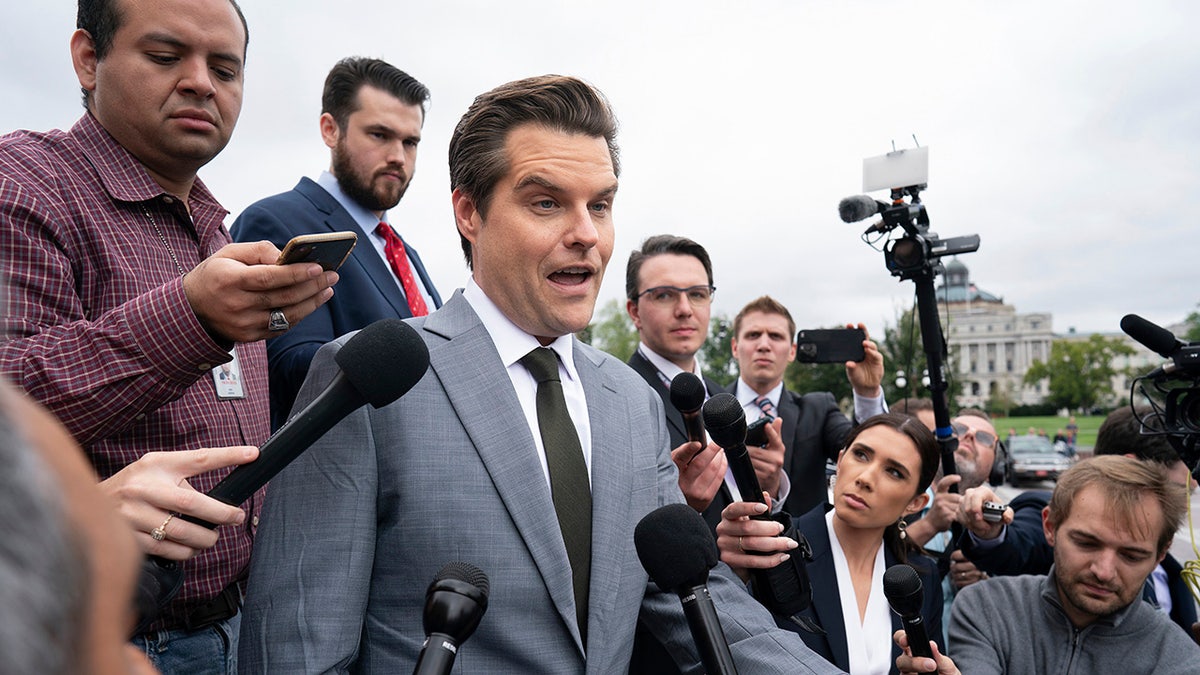 Such a gambit to try to bounce a speaker in the middle of a Congress is rare. Former Rep. Mark Meadows, R-N.C., threatened to use the tactic on House Speaker John Boehner, R-Ohio, in the summer of 2015. Boehner saw the writing on the wall and resigned that October. The House last saw a formal effort to remove a speaker in 1910. 
CLICK HERE TO GET THE FOX NEWS APP
As the House currently has 433 members, if all members vote for someone by name in a speaker's race, the successful candidate must receive 217 votes. 
It's unclear how many Republicans may vote against that secondary motion to table or refer. McCarthy's move on government funding has inflamed many on the hard right. And it's unclear if Democrats could potentially assist McCarthy. Some McCarthy opponents on the Democratic side of the aisle may vote with Republicans wanting to bounce the speaker. Others may not participate in the vote at all. House Minority Leader Hakeem Jeffries, D-N.Y., has said Republicans must solve this civil war on their own. 
Also on CNN's "State of the Union," Rep. Alexandria Ocasio-Cortez, D-N.Y., said Sunday she would vote to recall McCarthy.