Cryptocurrency exchange FTX now worthless, says key investor
The founder of the world's second largest cryptocurrency exchange, FTX, has apologised for his company's near-collapse this week, saying he "fucked up" in his calculations and in his communications during the crisis.
Sam Bankman-Fried, a billionaire and major donor to the US Democratic party who has lobbied Washington for tighter regulation of the crypto market, was speaking following a run on his Bahamas-headquartered FTX exchange.
Customers withdrew $6bn (£5.15bn) in the 72 hours before Tuesday morning, Reuters reported, citing a message to staff at FTX, when the exchange was forced to block further redemptions in an effort to remain solvent.
It has yet to restart withdrawals, is blocking new account signups and advising existing customers against depositing.
The turmoil at FTX is tearing through the cryptocurrency market, with the cornerstone digital asset, bitcoin, falling 7.6% over 24 hours to $16,775 and the second largest, ethereum, falling 4.4% to $1,205. Investors pulled $700m from Tether, the "stablecoin" that underpins much of the sector's economy.
"I'm sorry. That's the biggest thing," Bankman-Fried wrote in a series of tweets. "The full story here is one I'm still fleshing out every detail of, but as a very high level, I fucked up twice."
Due to "poor internal labelling of bank-related accounts", he said he "was substantially off" in his calculations of the sums the exchange had leant out to users to let them make leveraged bets – borrowing money to trade with, magnifying potential gains and losses.
That meant that he thought the company had enough money on hand to pay out 24 times the normal daily withdrawals – but in fact, it did not have enough to even pay out all the withdrawals on Sunday alone. "We saw roughly $5bn of withdrawals on Sunday – the largest by a huge margin."
But, he insisted, while the exchange was suffering a liquidity crunch, it was not insolvent, and still held more assets than the total value of all the customer deposits – albeit in a form that could not be easily converted to cash.

Bankman-Fried's belated defence came hours after one FTX's largest external investors had declared the company worthless. In a note to partners, the venture capital firm Sequoia said it had written down its $150m investment to nothing.
"In recent days, a liquidity crunch has created a solvency risk for FTX. The full nature and extent of this risk is not known at this time. Based on our current understanding, we are marking our investment down to $0," the investors wrote, in a message signed Team Sequoia.
Just two months earlier, the firm had published a long self-congratulatory story about how its partners had invested in the company because Bankman-Fried was "obviously a genius" who had a vision to turn FTX into a super-app where you could buy everything from a bitcoin to a banana.
Other investors have lost similar sums, including the Ontario Teachers' Pension Plan, which last year invested about $400m in the exchange, valuing FTX at $25bn.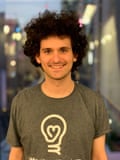 The sudden collapse in value was prompted by leaked documents which implied that Alameda Research, a hedge fund tightly intertwined with FTX through its common owner, Bankman-Fried, was in effect insolvent.
Alameda's accounts rested on a token, FTT, that was issued by FTX and had no value other than that guaranteed by the exchange, according to the documents.
In his latest statement, Bankman-Fried did not address the root cause of the bank run, other than to say that Alameda "aren't doing any of the weird things that I see on Twitter – and nothing large at all".
He added: "One way or another, Alameda Research is winding down trading."
The leaks about Alameda turned into a crisis for FTX when Binance, the largest cryptocurrency exchange, announced it would sell its own major stake in FTT. The fire sale that followed crashed the value of the token far below the $22 floor that FTX had committed to support, and prompted the equivalent of a bank run at FTX itself, as customers raced to withdraw their deposits faster than the exchange could process them.
Source: https://www.theguardian.com/technology/2022/nov/10/cryptocurrency-exchange-ftx-now-worthless-says-key-investor
Fed announces smallest interest hike in a year as inflation 'eases somewhat'
The US Federal Reserve signaled a slowdown in its fight against soaring inflation on Wednesday, announcing its smallest hike in interest rates in almost a year.
After its latest meeting, the Fed announced a quarter-point increase in its benchmark interest rate to a range of 4.5% to 4.75%, the smallest increase since March last year. "Inflation has eased somewhat but remains elevated," the Fed said in a statement adding that "ongoing increases" will be appropriate as it seeks to bring prices down.
"We covered a lot of ground, and the full effects of our rapid tightening so far are yet to be felt. Even so, we have more work to do," said Fed chair Jerome Powell.
Inflation in the US has been running at levels unseen since the 1980s, triggering a cost of living crisis as the price of everything from eggs to gas and rent has shot up.
In order to tamp down inflation the Fed has aggressively hiked rates as it seeks to cool the economy and bring prices back under control.
A year ago the Fed rate – which affects the interest rates on everything from business and personal loans to mortgages and credit card rates – was close to zero. After the most rapid series of rises since the 1980s, it is now at a level last seen in 2007.
There are signs that prices are coming down. In December, the annual rate of inflation fell to 6.5% from 7.1% in the previous month, the sixth straight month of yearly declines and well below the peak of 9.1% it hit in June, its highest rate since 1982.
Consumer spending – the largest driver of the economy – fell 0.2% from November to December. The housing market has slowed and many of the major tech companies have announced large job cuts as they have moved to rein in spending.
But inflation remains well above the Fed's annual target rate of 2% and the central bank has said it will keep rates high until price stability is achieved. The Fed also continues to worry about the jobs market. The unemployment rate was 3.5% in December, a 50-year low and on Wednesday the labor department announced there were 11m job openings in the US in December – almost two available jobs for every person looking for one and an increase from November.
The tight labor market has driven up wages and Powell, has made clear that the central bank believes rising wages threaten to spur on inflation – a so-called wage-price spiral. "You don't see that yet, but the whole point is, once you see it, you have a serious problem. That means that effectively in people's decision-making, inflation has become a real salient issue," said Powell. "That is what we can't allow to happen."
Bank of England raises UK interest rates to 4%
The Bank of England has blamed the inflationary impact of higher than expected wage rises for an increase in interest rates from 3.5% to 4%, piling more pressure on mortgage payers and businesses struggling to pay off their loans.
Amid calls from unions for higher wages to protect against the worst falls in living standards for 100 years, a majority of the Bank's monetary policy committee (MPC) said the 0.5 percentage point rise was needed after a jump in private sector wages above the central bank's previous forecasts.
Marking its 10th consecutive rate increase, the Bank said the economy would enter a shorter and shallower recession than it predicted last year – with output falling by 1% from peak to trough compared with a 3% drop it said in November.
Bank staff now expected GDP to have grown by 0.1% in the final quarter of 2022, stronger than predicted in November. That would mean the UK did not enter a technical recession in 2022, as previously thought after the economy shank by 0.3% in the third quarter.
The UK economy is forecast to shrink in each quarter of 2023 and the first quarter of 2024 before staging a modest recovery.
The Bank said the hit to trade from Britain was being felt sooner than previously expected. "The effects of Brexit on trade are now estimated to be emerging more quickly than previously assumed, and that lowers productivity somewhat," it said.
The 0.5-point increase was forecast by City analysts, who expect the Bank to raise interest rates again to 4.5% in the spring before a series of cuts next year brings Bank rate back to 3.5%.
More than 1.5 million mortgage payers are expected to suffer an average £3,000-a-year increase in interest payments when they refinance their loans this year as well as the hundreds of thousands of households that refinanced at higher rates in 2022.
Monthly bills for households in the rental sector have rocketed, with landlords blaming higher borrowing costs for the rises.
Two members of the nine-member MPC voted to keep rates at 3.5%, arguing that the effects of previous rates rises had yet to feed through into the wider economy.
Silvana Tenreyro and Swati Dhingra, both seconded from the London School of Economics to the MPC, have repeatedly warned that the central bank underestimates the impact of previous interest rate rises and should pause to judge the effects on mortgage holders, renters and small businesses before taking further action.
The MPC's majority view was that it would "continue to monitor closely indications of persistent inflationary pressures, including the tightness of labour market conditions and the behaviour of wage growth and services inflation".
In a warning to workers, it said if there was evidence of "more persistent pressures, then further tightening in monetary policy would be required".
The Bank expects the headline rate of inflation to fall rapidly this year from December's 10.5% to 3.5% by the end of the year, and then 1% in 2024. The Bank has an inflation target of 2%.
The MPC said GDP would only reach its previous peak in 2019 by 2026, indicating that a combination of staff shortages fuelled by the Covid-19 pandemic and Brexit combined with high energy prices had reduced the economy's capacity to grow.
After the turmoil in financial markets that followed Liz Truss's mini-budget, investors forecast interest rates peaking at 5.25%, but the highest they expected before today's meeting was 4.5%.
Private sector wages increased by 7.2% in the three months to November, according to official figures that show the highest rises going to workers in the financial services sector and business services such as accountancy and the legal industry. Most negotiated wage rises are about 4%, according to industry surveys.
Shell's actual spending on renewables is fraction of what it claims, group alleges
Shell has misleadingly overstated how much it is spending on renewable energy and should be investigated and potentially fined by the US financial regulator, according to a non-profit group which has lodged a complaint against the oil giant.
The US Securities and Exchange Commission (SEC) has been urged to act over Shell's most recent annual report in which it stated 12% of its capital expenditure was funneled into a division called Renewables and Energy Solutions in 2021. The division's webpage, which is adorned with pictures of wind turbines and solar panels, says it is working to invest in "wind, solar, electric vehicle charging, hydrogen, and more".
However, Global Witness, the activist group that has lodged the new complaint with the SEC, argues that just 1.5% of Shell's capital expenditure has been used to develop genuine renewables, such as wind and solar, with much of the rest of the division's resources devoted to gas, which is a fossil fuel.
"What Shell has said about the energy transition is not reflected in what they are doing," said Zorka Milin, senior adviser at Global Witness. "This business unit is fundamentally mislabeled, it has very little in the way of renewables and investors could be lulled into thinking Shell is doing far more on renewables than it is.
"This is greenwashing. Gas, whatever it may be, is not renewable, it's part of the problem. I hope the SEC opens an investigation and imposes appropriate penalties to stop this greenwashing."
Shell does not have a full breakdown of its renewable energy activity in its annual reports but Global Witness said that by examining the document they could find $288m in wind and solar investment in 2021, which is equivalent to 1.5% of Shell's capital expenditure. Much of the spending by the Renewables and Energy Solutions division appears to be on the trading and marketing of gas.
Should the SEC act over the issue, it will mark the most aggressive regulatory foray yet by the US federal government against a fossil fuel sector that is facing multiple lawsuits in several states for misleading investors and the public over what they knew about the climate crisis.
Shell, which is headquartered in London but is listed on the New York stock exchange, has denied misleading investors. "We're confident Shell's financial disclosures are fully compliant with all SEC and other reporting requirements," said a company spokeswoman.
The Shell spokeswoman said the company budgeted $20bn for "energy transition activities" in 2022, which is a third of its total operational and capital expenditure spending. This investment went towards renewable energy, hydrogen fuels, capturing carbon at the source of pollution and research and development, she said.
Most of the world's largest oil companies now accept that burning their product is causing global heating and have committed to the goals of the Paris climate agreement. But their shift away from fossil fuels has been ponderous – only about 5% of oil and gas company capital expenditure went to wind, solar and other renewables in 2022, according to the International Energy Agency. This was up from just 1% in 2019.
Last year was a particularly lucrative one for oil companies' traditional business model, with soaring fossil fuel costs in the wake of Russia's invasion of Ukraine prompting record profits for some of the wealthiest businesses in the world. Exxon made a record annual profit of nearly $56bn last year, while Chevron has reported a $36.5bn profit for 2022.
Milin said she hoped the SEC, which is separately mulling new requirements for companies to disclose their greenhouse gases, would act to deter other oil companies. "No more will we allow big polluters to pull the wool over our eyes while the world burns," she said. The SEC did not respond to a request for comment.
Bruce Huber, an expert in environmental law at Notre Dame University, said the new complaint highlights the external pressure that environmentalists are now placing upon fossil fuel companies.
"What we're seeing now is climate activists poring over the disclosures of energy firms with a fine-tooth comb, looking for any misstatements that could be the basis for liability or penalty," he said.
"Whether these tactics will actually induce Shell or its competitors to decarbonize is unclear, but even if not, those firms won't be able to sneeze without someone looking for a securities violation."