Colorado GOP calls on Boebert challenger to withdraw from race, save taxpayers money on recount effort
The Colorado GOP on Wednesday called on Democrat Adam Frisch to withdraw from the race against Republican Rep. Lauren Boebert and save taxpayers money in a recount. 
The statement came hours before Colorado Secretary of State Jena Griswold ordered a mandatory recount in the state's 3rd Congressional District. Per state law, a mandatory recount is triggered when the margin of votes between the top two candidates is at or below 0.5% of the leading candidate's vote total.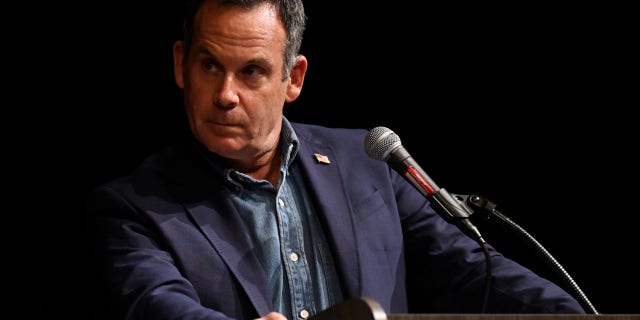 Frisch conceded the closely watched U.S. House race against Boebert on Nov. 18. With nearly all votes counted, the incumbent Boebert leads Frisch by about 0.17 percentage points, or 554 votes out of more than 327,000 votes counted.
HAKEEM JEFFRIES, HOUSE DEMS' NEW LEADER, SAID TARA READE'S BIDEN ACCUSATION SHOULD BE 'INVESTIGATED SERIOUSLY'
Frisch has said he supports the mandatory recount but believes it would be unrealistic to think it would flip enough votes for him to win. He called Boebert to concede the race.
On Wednesday, the Colorado GOP called on Frisch to withdraw from the race and not burden taxpayers with potentially millions of dollars. 
"A recount will be expensive – which is why Frisch is not asking his supporters to donate to it. Rather, he is sticking that bill to the Colorado taxpayers. If recounted by voting machines, the recount effort is estimated to cost taxpayers between $100,000 and $300,000. If recounted by hand the recount is estimated to conservatively cost taxpayers between $1 million and $3 million," the Colorado GOP wrote on Twitter. 
It added: "Instead of funding a wasteful and frivolous recount, taxpayer dollars should go towards worthy causes that actually help Colorado's Third District." 
Fox News Digital has reached out to Frisch's campaign office for comment. 
CLICK HERE TO GET THE FOX NEWS APP
On Thursday, Frisch said he was "fully supportive of the recount process" but "could not, in good faith, perpetuate false hope that there is a good chance of the recount changing the outcome of the election." 
"My concession remains sincere but has no legal implications — under no circumstances did I want it to stop (which it legally cannot) this recount of votes," he said. "If, by some slight of chance, there is a big enough vote to put us in the lead after the recount, we would be certified the winner and sworn into congress on January 3rd. But the reality is we do not expect the results of this election to change with the recount." 
The Associated Press contributed to this report. 
Source: https://www.foxnews.com/politics/colorado-gop-calls-boebert-challenger-withdraw-race-save-taxpayers-money-recount-effort
West Virginia House passes bill expanding advocate's authority
West Virginia's House of Delegates unanimously passed a bill Wednesday to expand the authority of the state foster care advocate to investigate allegations of abuse and neglect.
Before the 100-member House voted in unison in favor, Deputy House Speaker Republican Matthew Rohrbach said the bill is "really going to help to make this system accountable, which I think is something that everybody in here wants."
Foster Care Ombudsman Pamela Woodman-Kaehler's office is located within the Department of Health and Human Resources' Office of Inspector General. But she works independently as an advocate for foster children and parents, investigating complaints and collecting data about the state's foster care system.
Her position was created in 2019 when the number of children under state foster care had swelled to about 6,900, up more than 60% from 2015, as the state continued to be ravaged by the national opioid crisis.
WEST VIRGINIA ADVANCES PUBLIC SCHOOL MANDATE ON 'IN GOD WE TRUST'
She is a former child protective services worker in Harrison County and was the state coordinator for a federally-mandated review panel of the state's Bureau of Children and Families.
The bill advanced to the Senate Wednesday specifies that Woodman-Kaehler's office has the authority to investigate deaths, abuse and neglect involving children in the juvenile justice system.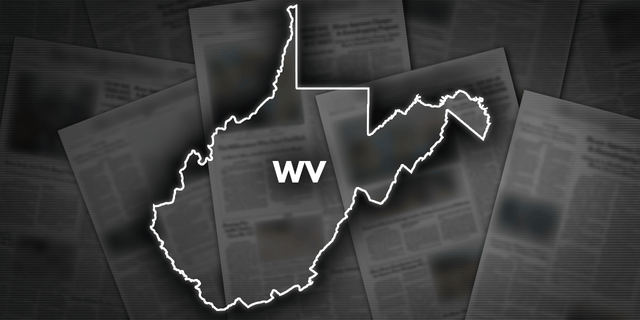 The bill also would protect the identities of people providing confidential information during investigations, prohibiting the ombudsman and her staff from being required to disclose information about investigations or identify informants in judicial or administrative proceedings. It makes all memoranda, work product, notes and case files developed and maintained as part of an official investigation confidential, and not subject to discovery, subpoena or other means of legal compulsion.
Woodman-Kaehler told a House Health and Human Resources Committee meeting that the bill would help build trust between her and people reporting abuse and neglect, and encourage more people to come forward with information during sensitive investigations.
CLICK HERE TO GET THE FOX NEWS APP
"This frees up the ombudsman to give them much more control," Rohrbach said Wednesday.
Indiana Gov. Holcomb's public health expansion passes legislative panel
The Indiana governor's proposal for a broad expansion of county-level public health programs won its first endorsement from state legislators on Wednesday.
The state Senate's health committee voted 12-0 in support of a bill laying out the responsibilities that local health departments would have if county officials accept a major increase in state funding being sought by Republican Gov. Eric Holcomb.
State Health Commissioner Dr. Kristina Box, several medical organizations and business groups urged lawmakers to support the plan, pointing to Indiana's poor national rankings in areas such as smoking, obesity and life expectancy.
BIDEN ADMINISTRATION EXTENDS COVID-19 PUBLIC HEALTH EMERGENCY YET AGAIN
The governor's plan would direct $100 million in the next state budget year and $200 million in the following year toward boosting Indiana's county public health department funding from its 45th-place national ranking. The state now directs about $7 million a year to county health departments, which are primarily funded by local taxes.
While county officials would have the option of accepting the money and expanding services, some opponents with grievances over government-ordered COVID-19 precautions told the committee they feared the plan would result in the state health department gaining more authority.
The bill approved by the committee would establish "core public health services" to be provide by county departments. Those would include access to required childhood vaccinations, emergency preparedness, restaurant and sewage system inspections, communicable disease prevention and smoking cessation programs.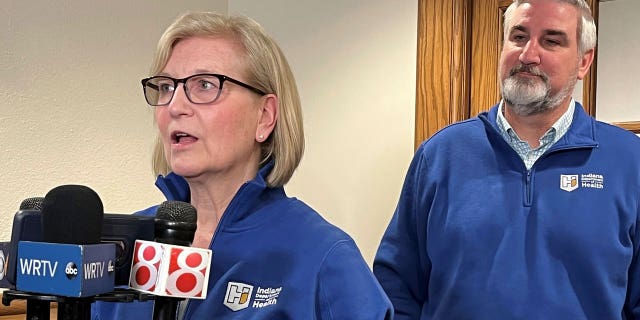 A commission appointed by Holcomb found that all but about six of Indiana's 92 counties are spending less than half the national median per person on public health efforts.
"Where you live in Indiana currently determines whether your local health department can provide you the full range of public health services," Box told the committee.
Leaders of the Republican-dominated Legislature have generally supported Holcomb's proposal but have not committed to granting his full funding request. Lawmakers might not make that decision until a new state budget plan is completed in April.
Statewide organizations representing county officials told the committee Wednesday they believed local leaders would keep control by deciding whether to opt into the expansion program or maintain state funding levels.
Some county leaders, however, said they believed the expansion would eventually lead to state control of local health departments.
INDIANA AG FIGHTS COVID-19 MISINFORMATION, POINTS FINGER AT GOVERNMENT HEALTH AGENCIES
"I would prefer the state to provide grants on a topic-by-topic basis with local control on whether to accept the grant or not and how we handle that guidance, not mandates, from the state after the COVID destructive mandates," said Brad Rogers, a Republican county commissioner from northern Indiana's Elkhart County.
Senators cited concerns about long-term health problems across the state, while plan opponents who spoke focused on issues such as complaints over federal approval of COVID-19 vaccines and Holcomb's executive orders early in the pandemic for business closures and a face mask mandate. One opponent argued the plan would lead to what he called more government "tyranny."
Similar grievances were aired to Indiana lawmakers as they debated a proposal last year that failed to win passage aiming to severely limit the COVID-19 vaccine requirements that businesses could impose on employees.
CLICK HERE TO GET THE FOX NEWS APP
"We have high infant mortality rates," Republican Sen. Vaneta Becker of Evansville said as she voted in favor of the health plan Wednesday. "We have high obesity, lots of health issues in the state that need to be addressed."
President Biden's physical delayed due to travel schedule, White House says
President Biden will receive a physical examination on Feb. 16 after weeks of delays that a spokesperson attributed to a "busy and evolving travel schedule in recent weeks."
Biden, the oldest president in history, is expected to announce his bid for re-election in the coming weeks. He would be 86-years-old by the end of his second term.
White House press secretary Karine Jean-Pierre faced a series of questions on Biden's physical in the new year and promised a shared report by the end of January.
BIDEN GRABS NBC REPORTER'S HAND AS HE STEPS UNDERNEATH HER UMBRELLA TO ANSWER HER QUESTION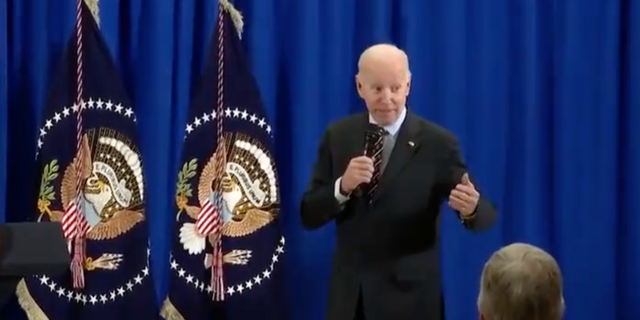 "He will have one before the — by the time the end of this month is out," Jean-Pierre said in January. "We will share the information. We will have more to share about that before the month is over."
This followed a promise from Biden himself in November to have a physical conducted by the end of December.
"I've gotten my — I will get — part of my physical is already done, and I'll be getting it before the end of the year," Biden said.
BIDEN'S FINAL WEEK OF CAMPAIGNING PLAGUED WITH GAFFES: 'WHAT'S HIS NAME?'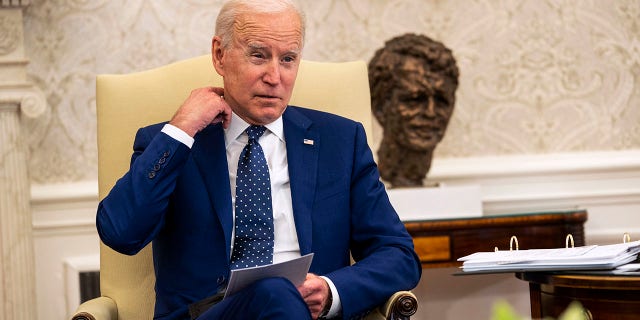 While the White House said the delay is due to his travel schedule in January, Biden spent time at his Delaware properties every weekend that month — 13 days in total. Other travel included Mexico for a summit, then trips to Kentucky, Georgia, Maryland, Virginia, California and New York to tout his policy agenda.
BIDEN DAILY GAFFE AVERAGE: THE PRESIDENT IS BATTING NEARLY A THOUSAND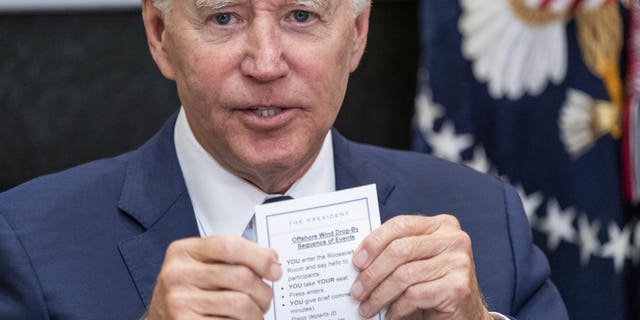 CLICK HERE TO GET THE FOX NEWS APP
Speculations on Biden's health follow the delayed physical, consistent mental gaffes and an eight-hour stay at Walter Reed National Military Medical Center in January as first lady Jill Biden had two cancerous skin lesions removed. The president's last physical was reported in November 2021 and detailed his prescriptions for high blood pressure and blood thinner treatments.