California Dem Senate candidates all back far-left climate proposals
The three House Democrats who have announced they are running for Senate in California are proponents of far-left actions to combat climate change and have endorsed the multi-trillion-dollar Green New Deal. 
The Democrats — Reps. Barbara Lee, Katie Porter and Adam Schiff — have supported aggressive policies to transition the U.S. grid from traditional fossil fuel sources to green energy like wind and solar power, argued for massive spending packages that would rapidly achieve such a transition and backed so-called environmental justice measures. The three have all recently entered the race to replace retiring Sen. Dianne Feinstein and are currently the highest-profile candidates.
According to the League of Conservation Voters, a left-wing Washington, D.C.-based advocacy group that tracks how lawmakers vote on environmental and climate issues, Schiff has a 98% lifetime score while Lee and Porter boast 97% lifetime scores. The high scores indicate the three have a long track record of supporting measures backed by the far-left organization.
"From the devastating wildfires in my home state of California to the snowstorms in my birthplace of Texas, there's no denying that the climate crisis is here, and the threat to the safety and economic security of our communities is growing by the day," Lee said after cosponsoring the Green New Deal alongside Rep. Alexandria Ocasio-Cortez, D-N.Y., in April 2021. 
BIDEN ADMIN MAKES STUNNING ADMISSION ON CLIMATE AGENDA IN LEAKED INTERNAL MEMO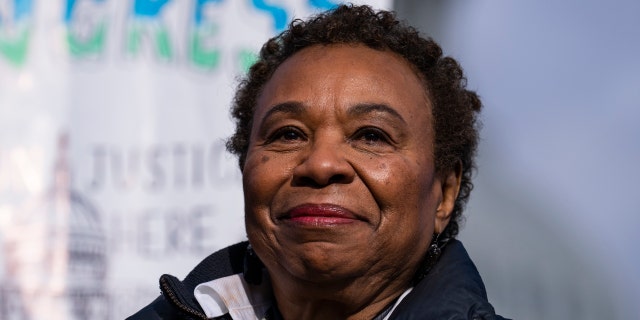 "In order to ensure a healthy and safe future for our children and grandchildren, the federal government must invest in bold policies that address the climate emergency head on, especially in communities of color and low-income communities that have experienced generations of environmental injustice," she added. "Our solutions must match the scale of the crisis—that's why I'm proud to support the Green New Deal."
Lee's congressional website further states that fighting climate change is a top priority for her, noting that she has fought oil companies and is working to ensure "good-paying jobs created by the growing green energy sector are open to all, especially people of color, women and veterans."
REPUBLICANS UNVEIL EFFORT TO BOOST ENERGY PRODUCTION, FAST-TRACK PERMITTING PROCESS
Lee also joined a congressional delegation to a United Nations climate conference in Egypt late last year where she reaffirmed her commitment to giving billions of taxpayer dollars to the international "Green Climate Fund" and warned the "window is closing fast" on saving the planet.
Porter has also been a vocal proponent of far-left climate proposals and signed on to the Green New Deal after she worked to strengthen "pro-worker provisions" in the legislation.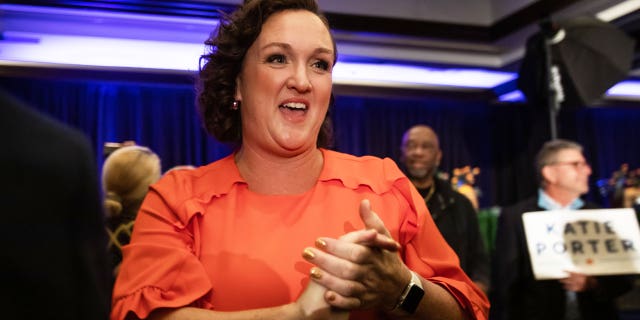 "Congresswoman Porter has fought to hold fossil fuel companies accountable for cleaning up after they drill, in addition to advocating for a future powered by clean energy," Porter's website states. "Congresswoman Porter is taking action to accelerate our transition to clean energy and make the United States a leading green economy."
"She is a proud member of the Sustainable Energy and Environment Coalition, which advocates for policies that promote renewable energy, address climate change, and create good green jobs."
Porter has also repeatedly attacked the fossil fuel industry for its supposed "misinformation campaigns." In August, she introduced legislation that would remove taxpayer-funded subsidies from oil companies that were used to help the industry market products, saying "it's bad enough these corporations poison the planet."
ENTIRE ALASKA DELEGATION MEETS WITH BIDEN AT WHITE HOUSE, IMPLORING APPROVAL OF MASSIVE OIL PROJECT
And Porter made headlines during an October 2021 hearing where she blasted oil executives over how much federal land their companies have leased. In a live demonstration, Porter used candy and rice to show how much land the companies controlled.
"When you lobby and sue so that you can take more of our public land, you're saying too much is never enough," Porter stated. "The American people are tired of this charade."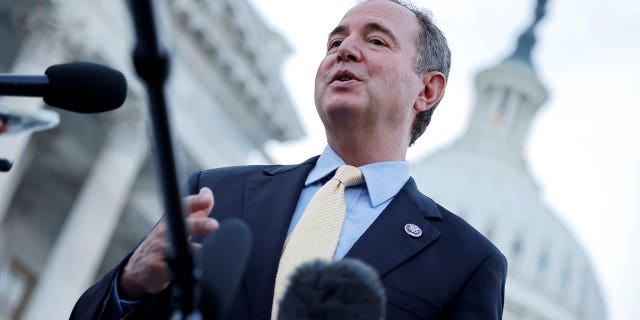 Finally, Schiff is the only candidate of the three Democrats to list climate change as a key issue on his campaign website. He argues in favor of the Green New Deal which he was an original cosponsor of, major new green investments, developing a "green economy" and leading the world in clean energy development.
"Climate change is real, our planet is on fire, and we must act. Now," he states on his website. "That seems like common knowledge, but half of our country's political structure still refutes that simple truth. And worse, refuses to act on it."
"The Green New Deal is not just a bold plan for addressing climate change and beginning to right the ship, it also is an urgent call to invest in growing a modern, green economy that is equitable and just for all," he adds.
CLICK HERE TO GET THE FOX NEWS APP
On Wednesday, he introduced legislation that would create a sustainable investment fund for federal employees that avoids oil, pharmaceutical tobacco investments. He said the bill would help federal workers use investments to boost "sustainable practices that will help combat the climate crisis."
He also slammed Republicans for passing legislation that would rescind a Biden administration rule allowing fiduciaries to factor environmental considerations into Americans' retirement accounts, an action opponents have argued could significantly harm the interests of customers by placing social priorities over financial interests. 
Source: https://www.foxnews.com/politics/california-dem-senate-candidates-all-back-far-left-climate-proposals
Lawmaker says his state may need to 'divorce' from USDA over this ingredient in school lunches
A state lawmaker is aiming to "divorce" Iowa from federal regulations to ban margarine and vegetable public school meals over health concerns.
"Seed oils and margarine are wreaking havoc on the health of our children," Iowa state Rep. Jeff Shipley told Fox News. "Fake industrial fats like margarine are connected to a myriad of mental and physical illness."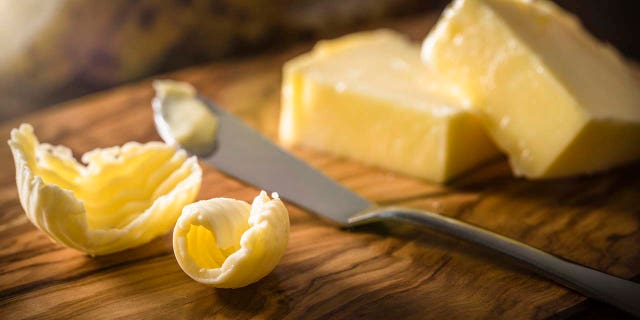 Shipley's legislation, House File 341, passed a subcommittee on Feb. 23. Some margarine, which is made up of vegetable oils and water, has been associated with higher cholesterol levels, according to Harvard Health. It also contains trans fat, which has been associated with increased depression, the National Library of Medicine reported in 2016.
MEDITERRANEAN, MIND DIETS SHOWN TO REDUCE SIGNS OF ALZHEIMER'S IN THE BRAIN, STUDY FINDS
"Animal fats, or higher quality saturated fats like olive or avocado oil are, essential nutrients for children's health and developments," Shipley said.
Both margarine and butter can have associated health risks.
WATCH MORE FOX NEWS DIGITAL ORIGINALS HERE
Jay Cowin, a registered nutritionist, previously told Fox News that seed oil was "full of polyunsaturated fatty acids like Omega-6, which can cause inflammation and liver damage. But compared to margarine, butter contains more saturated fats, which have been associated with a higher risk of heart disease.
And some experts found increased sugar and fat intake contributed to increased rates of depression and anxiety.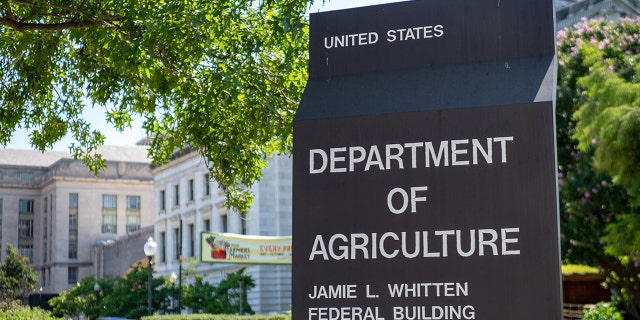 50 BIZARRE LAWS THAT HAVE EXISTED OR STILL EXIST IN AMERICA
Shipley told Fox News that his bill's text conflicts with guidelines from the U.S. Department of Agriculture, which provides funding for public school meals. The nutritional guidelines outlines limited sugar and sodium intake and specific low-fat alternatives for some foods. 
Shipley said the guidelines restricted "fat and protein, thus leaving children nutritionally starved and unhealthy." 
"Our commitment to the school meal programs comes from a common goal we all share – keeping kids healthy and helping them reach their full potential," Agriculture Secretary Tom Vilsack said in a recent press release on updated school meal guidelines. "Research shows school meals are the healthiest meals in a day for most kids, proving that they are an important tool for giving kids access to the nutrition they need for a bright future."
CLICK HERE FOR THE FOX NEWS APP
"Since it's become clear that the USDA guidelines are not supportive of children's health, ultimately we will need to divorce the state of Iowa from these guidelines," Shipley said, though he recognized his legislation could jeopardize USDA funding for Iowa school meals.
House File 341 is awaiting a full committee vote. 
WI Assembly set to vote on bill that would make it a felony to encourage, engage in violence during a riot
Anyone who encourages a riot or engages in violence during a riot would face felony charges under a bill Wisconsin's Assembly is poised to take up Wednesday.
The Republican-backed measure would make urging, promoting or organizing a riot a felony punishable by up to three years and six months in prison. Engaging in violence during a riot would a felony with up to six years in prison.
The bill defines a riot as a disturbance involving violence that's part of a gathering of at least three people. The act of violence must have a clear and present danger of property damage or personal injury.
WISCONSIN GOV. EVERS MOVES AGAINST STATE ABORTION BAN AHEAD OF SUPREME COURT ELECTION
Assembly approval would send the bill to the Senate. However, its prospects look dim. Democratic Gov. Tony Evers vetoed a similar bill last year that would have made attending a riot a misdemeanor with up to nine months' jail, and participating in a riot that causes property damage or injuries would have been a felony with up to three years and six months in prison.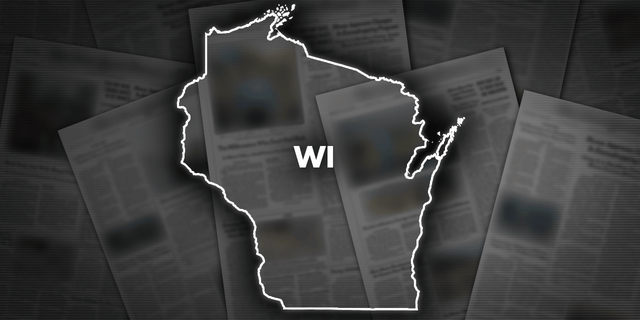 Evers said in his veto message that it's already a crime to refuse police orders to withdraw from an unlawful assembly, and that the bill could infringe on free speech rights.
CLICK HERE TO GET THE FOX NEWS APP
Republicans introduced the bill after protesters burned swaths of downtown Kenosha, Wisconsin, and damaged statues during demonstrations against police brutality in 2020.
Trump supporters outnumbered in New York as few take up Trump's call to 'PROTEST'
Former President Donald Trump's supporters are far outnumbered in New York City ahead of his potential arrest Wednesday, despite the Republican's call for his voters to "PROTEST, PROTEST, PROTEST."
Demonstrators cheering on the potential indictment against Trump gathered outside the offices of Manhattan District Attorney Alvin Bragg, drowning out the handful of protesters there supporting the former president, according to Politico. The grand jury is set to meet again Wednesday.
"I wish more people had shown up," Trump supporter Philippe Lejeune told the outlet.
Law enforcement sources say an indictment against Trump was unlikely to come down on Tuesday, however, saying it wouldn't come until Wednesday at the earliest. If Trump is truly indicted it may galvanize more of his supporters to protest.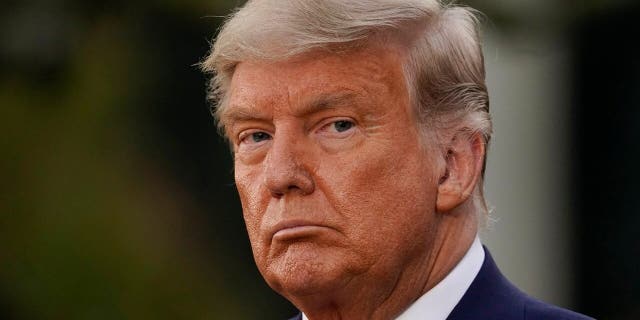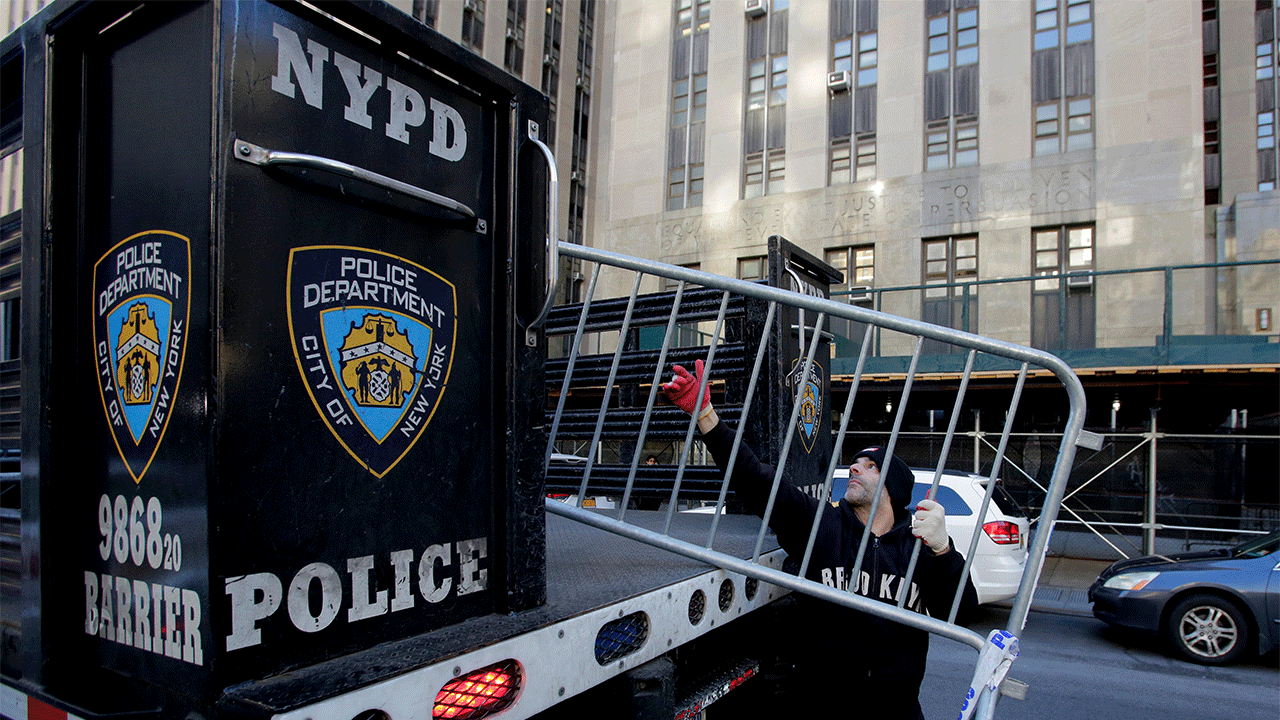 Out of an abundance of caution, the NYPD ordered all 36,000 of its officers to be in uniform and on standby in anticipation of Trump's potential arrest Tuesday. U.S. Capitol Police also erected barricades and called for more manpower ahead of the potential indictment, but few protesters showed up and Trump remains unmolested.
MCCARTHY DISCOURAGES PROTESTS AMID LOOMING TRUMP INDICTMENT: 'WE WANT CALMNESS'
The USCP clarified on Monday that it is not aware of any specific threat against the Capitol, but is making preparations out of an abundance of caution.
Several law enforcement groups were scheduled to meet at noon on Monday at NYPD headquarters in Manhattan to discuss the logistics of a potential indictment against Trump. The NYPD hosted the meeting, and attendees included Michael Magliano, chief of the Department of Public Safety, which oversees New York court officers, the head of the Secret Service's New York office, and a representative from the Manhattan District Attorney's Office.
Trump would be the first former president in U.S. history to face criminal charges if Bragg's office levels them. The potential indictment is expected to allege campaign finance infractions relating to records keeping, what some call a slim pretext for such a high-profile case.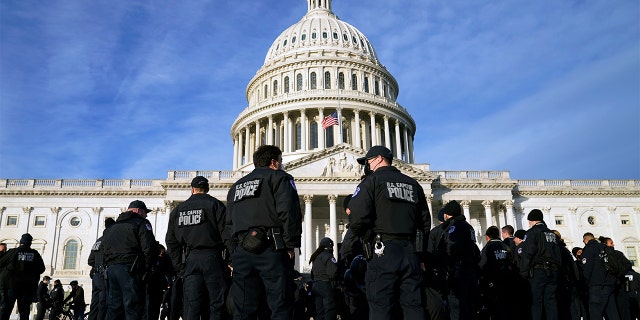 Some Democrats fear that the potential charges are not up to the task and could backfire, making it harder for allegations to stick relating to the other two investigations into Trump.
CLICK HERE TO GET THE FOX NEWS APP
Bragg's investigation is just one of three Trump is facing, and the charges stemming from it may be the easiest ones for Trump to defeat. A failed prosecution of the former president – whose opponents have long dreamed of locking him up – could only serve to bolster his common refrain that he is the victim of a "witch hunt."