'Blueprint' for 2024? DeSantis pens book on going after 'entrenched elites' as presidential speculation swirls
EXCLUSIVE: Republican Gov. Ron DeSantis of Florida will chronicle his life in public service in a new book that will publish in late February in what will be seen by political pundits as another step by the conservative champion toward a possible 2024 presidential run.
The autobiography by DeSantis, who was overwhelmingly re-elected three weeks ago to a second four-year term steering the increasingly red Sunshine State, is titled "The Courage to Be Free: Florida's Blueprint for America's Revival." 
Word of the book, scheduled to be published Feb. 28 by Broadside, the conservative arm of HarperCollins Publishing, was shared first with Fox News Wednesday.
The publishers highlight that the autobiography will cover key moments in DeSantis' life, from "growing up in a working-class family, playing in the Little League World Series, working his way through Yale University and Harvard Law School, volunteering for the Navy after 9/11 and serving in Iraq." 
DESANTIS RECEIVES MULTIPLE STANDING OVATIONS AT FIRST MAJOR GOP 2024 CATTLE CALL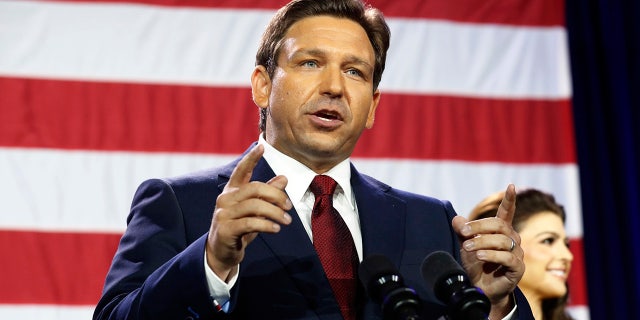 The memoir will also detail his marriage to Casey DeSantis, their children and his wife's battle with cancer.
Florida's governor has seen his popularity soar among conservatives across the country the past 2½ years, courtesy of his forceful pushback against coronavirus pandemic restrictions and his aggressive actions as a culture wars warrior targeting the media and corporations.
The publishers note that the book "will center on critical issues that brought [DeSantis] to the center of the debate over the future of our country. He shares his thinking from when he was fighting back against COVID mandates and restrictions, critical race theory, woke corporations" and what they describe as "the partisan legacy media." They add that the memoir will chronicle what they call "his bold, substantial policy achievements."
CLICK HERE FOR THE LATEST FOX NEWS REPORTING, ANALYSIS AND OPINION ON RON DESANTIS
DeSantis, in a statement, said that "what Florida has done is establish a blueprint for governance that has produced tangible results while serving as a rebuke to the entrenched elites who have driven our nation into the ground. Florida is proof positive that we, the people, are not powerless in the face of these elites."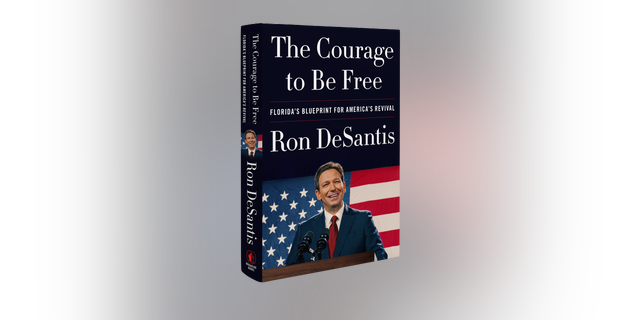 Eric Nelson, Broadside's vice president and editorial director,  emphasized that "everyone can see Gov. Ron DeSantis is a gifted leader, and now people will discover he's also a gifted writer. His book explains how he applies his sense of True North to life and to leadership."
The book is the second by DeSantis, a former congressman who was narrowly elected governor in 2018. His first book, published in 2011 before his election to Congress, was titled "Dreams From Our Founding Fathers: First Principles in the age of Obama." The book looked at why some conservatives turned to the nation's founding principles amid then-President Barack Obama's self-described "transformational change."
TRUMP TAKES INCOMING FIRE FROM POTENTIAL 2024 GOP PRESIDENTIAL CONTENDERS
Writing a book is a rite of passage for many potential and actual presidential candidates. Former Vice President Mike Pence, who's likely to launch a White House run, is on a nationwide book tour for his new autobiography, "So Help Me God." 
"If You Want Something Done: Leadership Lessons from Bold Women," the latest book from another potential GOP White House hopeful, former South Carolina Gov. Nikki Haley, published in October. Haley served as ambassador to the United Nations during former President Trump's administration.
And "Never Give an Inch: Fighting for the America I Love," a new memoir written by former Secretary of State Mike Pompeo, another likely Republican presidential contender, is scheduled to publish in late January.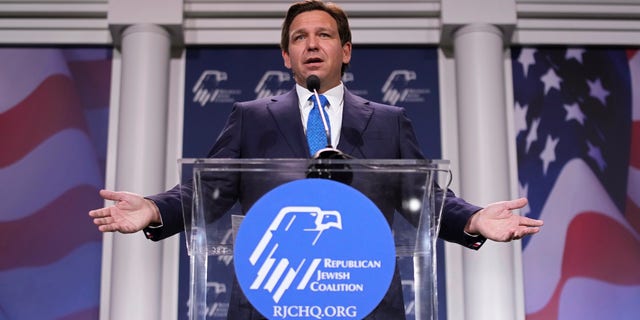 DeSantis for over a year has routinely discounted talk of a 2024 White House run as he stayed focused on his gubernatorial re-election. But he's become a major force in the GOP as he's built a political brand that stretches from coast to coast, and political prognosticators view him as a potential presidential contender.
Delivering a keynote address that received multiple standing ovations at the Republican Jewish Coalition's recent annual leadership meeting, which was seen as the first major GOP 2024 presidential cattle call, the governor repeated his well-used pledge that "we've got a lot more to do, and I have only begun to fight."
CLICK HERE TO GET THE FOX NEWS APP 
While former President Donald Trump, who launched his third White House run two weeks ago, is considered the clear front-runner in the GOP nomination race, DeSantis has seen his poll numbers in 2024 Republican presidential surveys start to rival Trump's, and his fundraising prowess matches the former president's.
Source: https://www.foxnews.com/politics/blueprint-2024-desantis-pens-book-going-after-entrenched-elites-presidential-speculation-swirls
Arizona governor steps down in short absence as state treasurer temporarily fulfills role
On Wednesday evening, the Arizona treasurer announced that she would serve as acting governor beginning later that evening until mid-morning Thursday, amid a short absence from Gov. Katie Hobbs.
In a press release on X, formerly known as Twitter, Arizona Treasurer Kimberly Yee announced her brief tenure as acting governor, saying that she is "pleased to step in this role."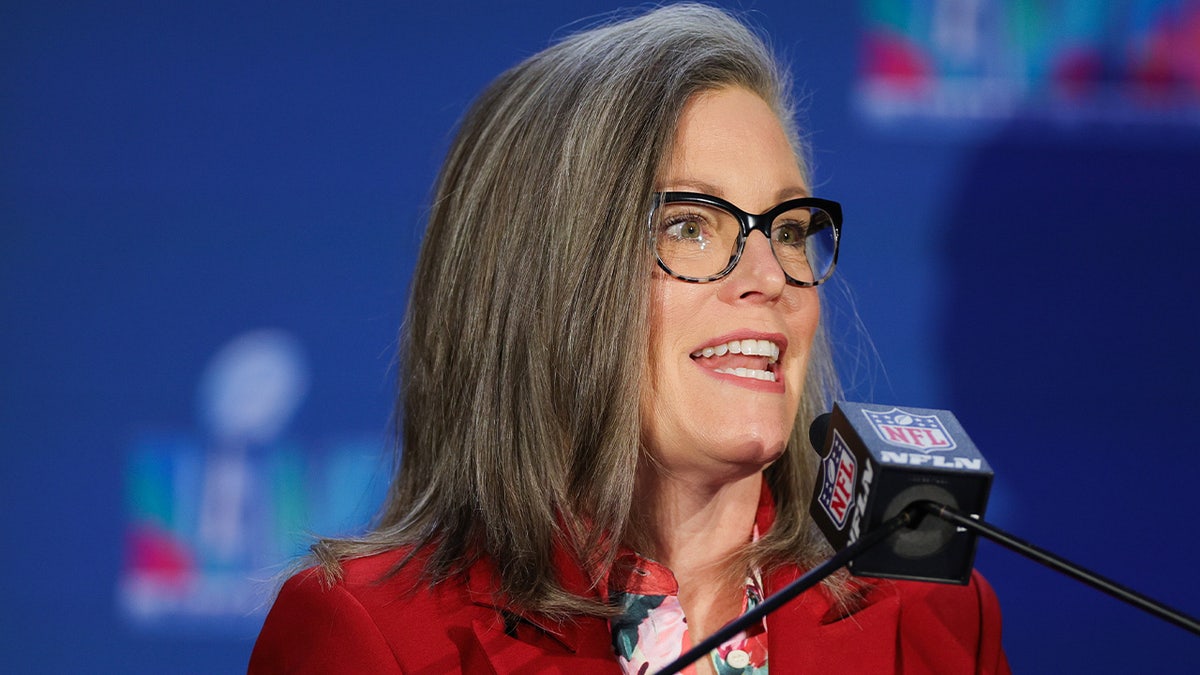 The Republican state treasurer noted that during her less than 24 hours as acting governor she would refrain from confirming the 13 agencies that still hold vacancies and wait for the Democratic governor to fill them upon her return.
"While I am pleased to step in this role, I will refrain from naming directors to the 13 agencies that currently have vacancies and will not call the Arizona Legislature into session to confirm them," Yee said in an X post. "That being said, I do hope when the Governor returns to Arizona, she will promptly name qualified directors to these important state agencies."
GOP, DEMS TEAM UP TO RIP 'DELUSIONAL' SINEMA OVER 'PLAN' TO SWIPE THEIR VOTERS IN INDEPENDENT REELECTION BID
"I expect to see a quick resolution on this matter, so we can get the work done for Arizona taxpayers," Yee added.
In a statement to Fox News Digital on Wednesday, Hobbs' Communication Director Christian Slater explained that Arizona's constitution requires the Governor to be in Arizona and the next person in line becomes acting governor. 
Since Arizona does not have a lieutenant governor and Arizona's Attorney General and Secretary of State were also out of state, the responsibility fell to Yee.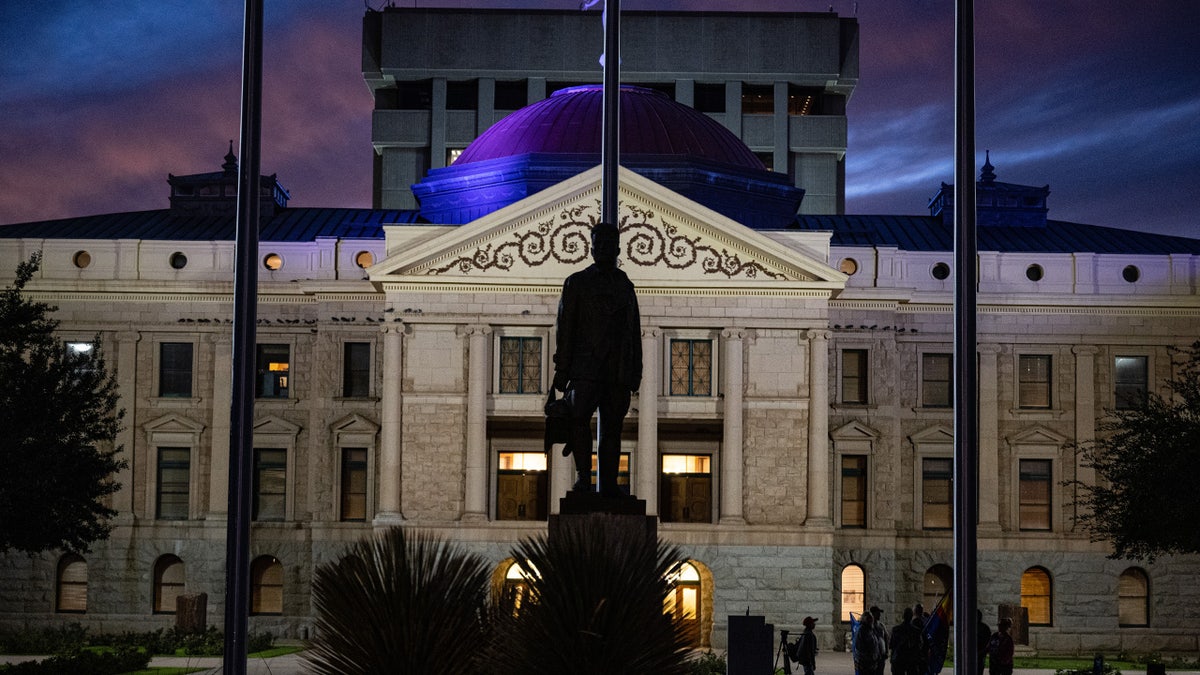 In a statement to Fox News Digital on Wednesday, Yee's office explained why the treasurer would be acting governor since Hobbs was out of state.
CLICK HERE TO GET THE FOX NEWS APP
"On background, Arizona law states that when the Governor is out of state, the next elected official in line serves as acting Governor. In this case, the Governor, Secretary of State and Attorney General will all be out of the state leaving Treasurer Yee as acting Governor."
EDITOR'S NOTE: A previous version of this article stated Arizona Gov. Katie Hobbs "mysteriously" stepped down for one day. It has since been updated with an explanation.
Lawmaker demands answers after Biden official implicated in Iranian influence scheme: 'Unbelievable!'
Sen. Joni Ernst, R-Iowa, confronted one of President Biden's nominees for a senior Defense Department position on Thursday concerning another administration official who was implicated this week in an Iranian influence operation on the U.S. government.
The exchange came during the Senate confirmation hearing for State Department counselor Derek Chollet to be the new DoD Under Secretary for Policy, when Ernst demanded answers on how Dr. Ariane Tabatabai, a senior policy advisor at the DoD who formerly worked at the State Department, was able to get, and keep, a security clearance considering her alleged involvement in the Iran Experts Initiative (IEI), an Iranian government operation to improve the country's image abroad, according to a report by Semafor.
"I didn't think the Biden admin's appeasement of Iran could get worse. Today, I confronted them on allowing an Iranian spy to infiltrate and work at the Pentagon. They DEFENDED it. Unbelievable!" Ernst wrote on X following the hearing, including a video of her pressing Chollet on Tabatabai's security clearance, which she noted remains in effect.
TEXTS SUGGEST BIDEN REQUESTED MEETING WITH SON'S CHINESE BUSINESS PARTNER AFTER COMPANY PAID HUNTER MILLIONS
According to a Tuesday report by Semafor, a digital news website, Tabatabai was one of the "influential overseas academics" the program sought to build ties with in its quest to "bolster" Iran's "image and positions on global security issues — particularly its nuclear program."
The report said that a trove of Iranian government correspondence obtained by the outlet showed Tabatabai "checked in" with the Iranian Foreign Ministry on at least two occasions prior to attending security policy events, and even shared with them plans for her to testify on the Iranian nuclear deal before Congress.
"Do you believe it is prudent to have an individual with a history of conferring with Iranian officials in a highly sensitive role related to counterterrorism and special operations?" Ernst asked Chollet, noting Tabatabai was hired and received her security clearance at the State Department during his tenure as its counselor.
DEMOCRAT TURNED REPUBLICAN 'SERIOUSLY CONSIDERING' CHALLENGE TO EMBATTLED SENATOR INDICTED ON FEDERAL CHARGES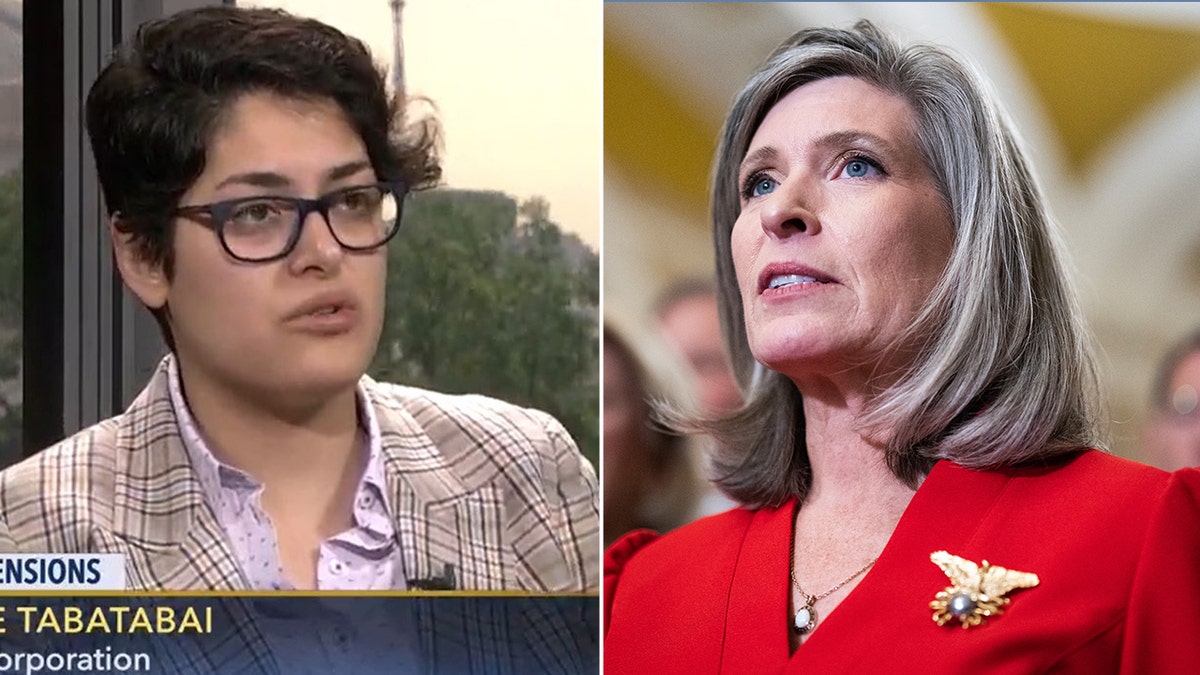 "I know nothing about this particular instance. I only know what I have read in the press. All I can say is, given my experience at the Defense Department, as well as the State Department and the Security Council, anyone who serves in a position of national security has to go through a rigorous background check. But other than that, I know nothing about this episode," Chollet responded.
However, Ernst continued to press him, asking if he thought it "would be prudent to suspend her clearance" in light of the allegations. But Chollet continued to deny he had any knowledge of the situation involving Tabatabai.
When asked what he would do to prevent officials from further engaging with foreign governments in the way Tabatabai has allegedly done, Chollet said he "would expect that that sort of behavior would stop if it was ever uncovered."
7 WAYS TO FIX THE MOST GLARING ISSUES FACING AMERICA'S MILITARY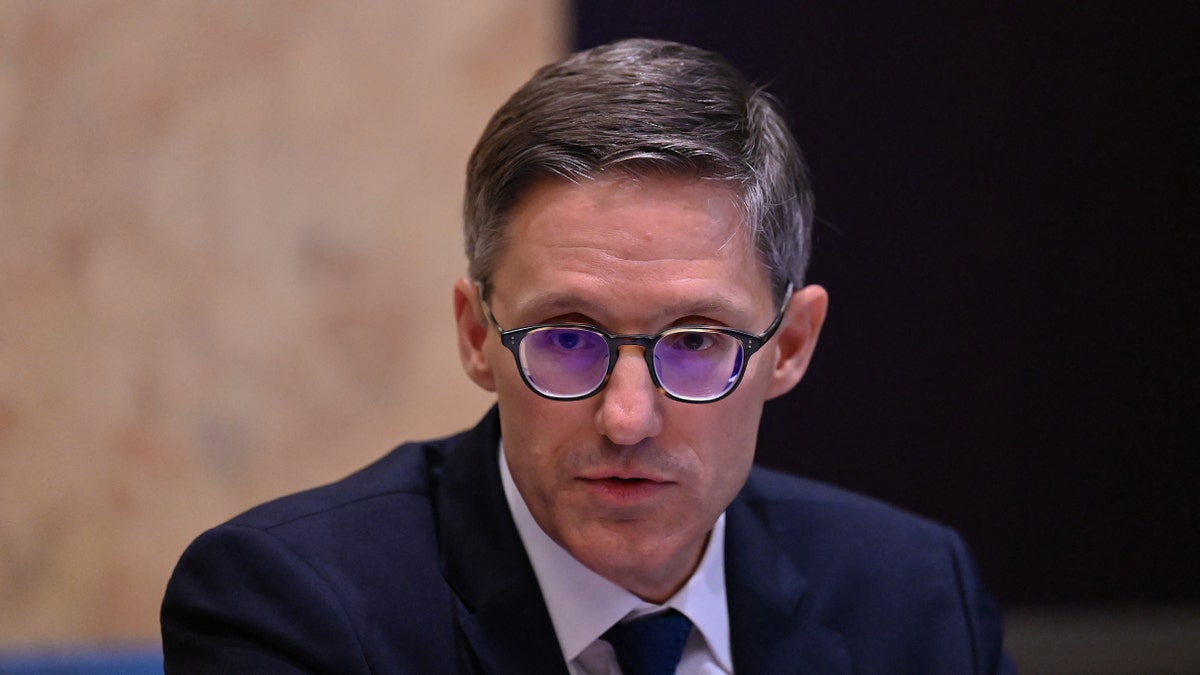 When reached for comment, a spokesperson for the Pentagon told Fox News Digital, "Dr. Tabatabai was thoroughly and properly vetted as a condition of her employment with the Department of Defense. We are honored to have her serve." The spokesperson did not address the allegations against Tabatabai.
Semafor reported Thursday that the Pentagon had opened a probe into Tabatabai, citing her boss, Assistant Secretary of Defense for Special Operations and Low-Intensity Conflict Chris Maier, telling Congress the department was "actively looking into whether all law and policy was properly followed in granting my chief of staff top secret special compartmented information."
CLICK HERE TO GET THE FOX NEWS APP
Fox News Digital has also reached out the State Department for comment.
Comer subpoenas personal, business bank records for Hunter Biden, James Biden as part of impeachment inquiry
House Oversight Committee Chairman James Comer issued three subpoenas Thursday night for the personal and business bank records belonging to President Biden's son, Hunter Biden, and brother, James Biden, as part of the House impeachment inquiry.
Comer, R-Ky., who signaled earlier this month his intention to subpoena those records, did so just hours after the first hearing as part of the House impeachment inquiry against President Biden.
Fox News Digital reviewed the subpoenas. The subpoenas have redactions over the names of the banks. It is unclear which financial institutions were subpoenaed for these records.
HUNTER BIDEN'S $250K WIRE FROM CHINA LABELED AS A 'PERSONAL INVESTMENT'
The subpoenas compel records, including account statements, direct deposits, deposits, cashier checks, wire transfers, electronic transfer payments, credit and debit card records, loan documents and other records related to Hunter Biden; his shell companies Owasco, P.C. and Owasco, LLC; Skaneateles; business associate Eric Schwerin; James Biden; Lion Hall Group, LLC: and JBBSR, Inc.
"From day one of our investigation of Joe Biden's abuse of public office, we've followed the money and that continues with today's subpoenas for Hunter and James Biden's bank records," Comer said Thursday night. "Bank records don't lie, and coupled with witness testimony, they reveal that Joe Biden abused his public office for his family's financial gain."
Comer said the financial records that his committee has obtained to date "reveal a pattern where the Bidens sold access to Joe Biden around the world to enrich the Biden family."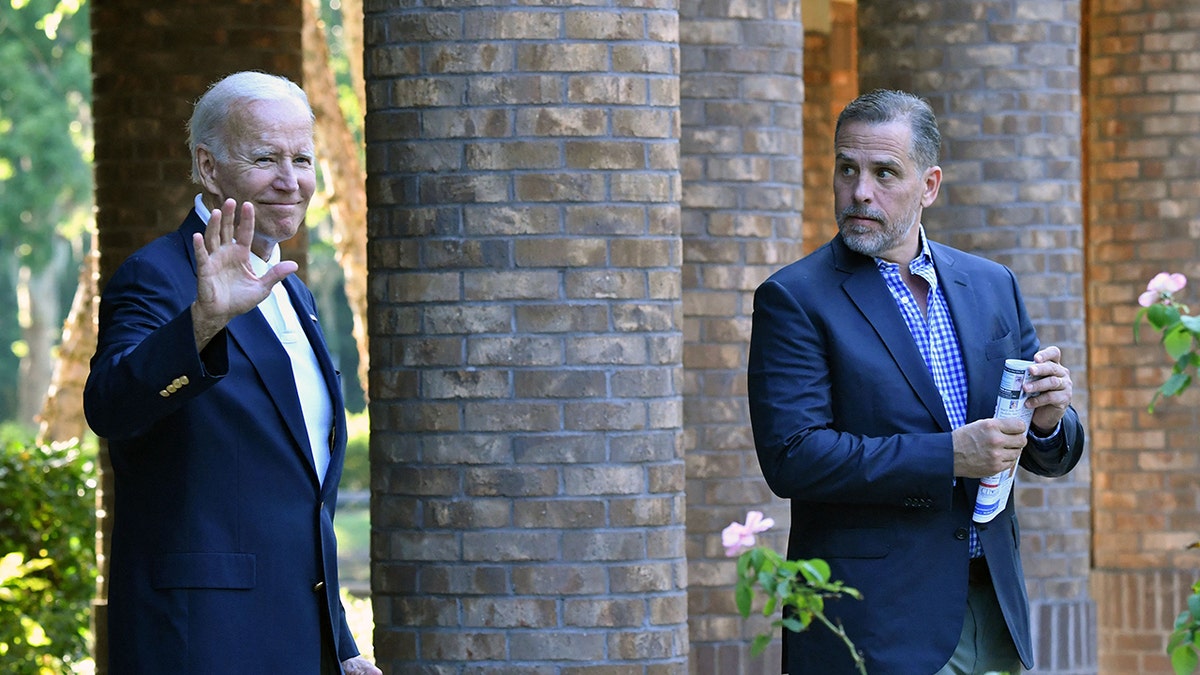 "As the Bidens were sealing deals around the world, Joe Biden showed up, met with, talked with, shook hands with, and had meetings with the foreign nationals sending money to his family. This culture of corruption demands further investigation," Comer said.  "The Oversight Committee, as well as the Committees on the Judiciary and Ways and Means, will continue to follow the money to determine whether President Biden's involvement in his family's corrupt business schemes makes him compromised and threatens our national security."
HUNTER BIDEN RECEIVED $250K WIRES ORIGINATING IN BEIJING WITH BENEFICIARY ADDRESS LISTED AS JOE BIDEN'S HOME
Comer vowed to provide "the answers, transparency, and accountability that the American people demand and deserve."
The subpoenas also come after Fox News Digital first reported that the House Oversight Committee has learned that the Biden family and their business associates brought in more than $24 million between 2014 and 2019 by "selling Joe Biden as 'the brand' around the world."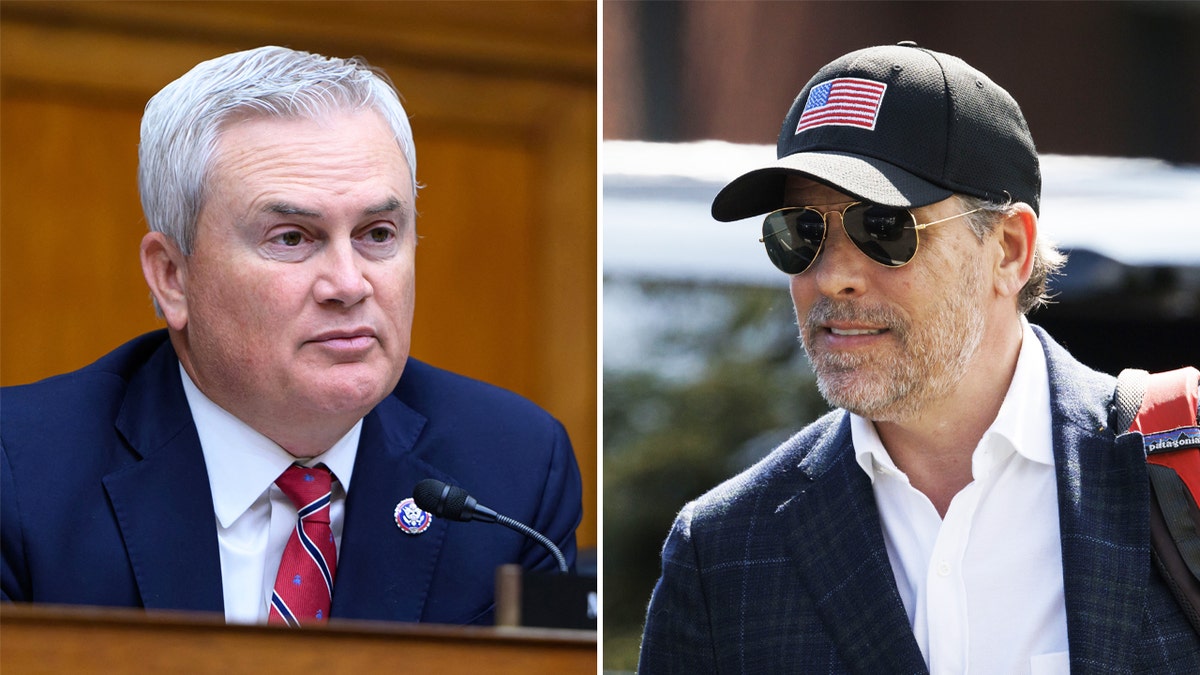 House Ways & Means Committee Chairman Jason Smith, R-Mo., added that President Biden "was not just aware of his son's business dealings, but in fact he was connected to them, it has become clear that whether it was lunches, phone calls, White House meetings, or official foreign trips, Hunter Biden cashed in by arranging access to his father."
DOJ ORDERED HUNTER BIDEN INVESTIGATORS TO 'REMOVE ANY REFERENCE' TO JOE BIDEN IN FARA PROBE WARRANT: HOUSE GOP
"While top Biden officials, Hunter's lawyers, and congressional Democrats have offered little more than disinformation and lies, these bank records will bring us closer to the truth," Smith said. "Issuing these subpoenas is an appropriate – and necessary – step to following the facts wherever they lead, and may shed light on the $24 million the Biden family has received in exchange for selling their family 'brand' as part of a global influence peddling scheme."
The White House maintains that President Biden was never in business with his son and never discussed business with his son or his family. White House officials have blasted the impeachment inquiry against the president as an "evidence-free" political stunt.