Biden administration's border woes increasing, as 2022 draws to a close
After a 2022 that saw record numbers of migrants hit the southern border, the Biden administration's ongoing border and immigration challenges are only increasing – as it stares down a looming end to its ability to expel migrants under Title 42, and an incoming Republican Congress demanding answers.
A federal judge ruled earlier this month that the U.S. government's use of the Title 42 public health authority to expel a majority of migrants at the southern border is unlawful. While the judge reluctantly allowed a five-week delay requested by the administration, it means the key authority will be scrapped on Dec. 21.
The administration sought to end the order earlier this year, but was blocked by a federal judge and also faced a significant bipartisan backlash given the ongoing border crisis that has only increased in 2022 over 2021's already historic numbers. In recent months, the administration had in fact expanded Title 42, with cooperation with Mexico, to include Venezuelan nationals after a surge in migrants from the country.
There were more than 2.3 million migrant encounters in FY 2022, over the 1.7 million encountered in FY 2021. FY 23 has shown few signs of slowing down with more than 230,000 encounters in October alone. 
REPUBLICANS, AHEAD OF HOUSE TAKEOVER, LOOK TO ZERO IN ON BIDEN ADMIN'S HANDLING OF BORDER CRISIS
The Biden administration has said repeatedly that it has a plan in place for the end of Title 42, noting additionally that the order's end will allow it to increase penalties for illegal entry and has plans to increase alternative forms of deportation such as expedited removal — which allows for deportation without a hearing.
An under-fire DHS Secretary Alejandro Mayorkas earlier this month defended the administration's position, saying it intends to use the same plan it had in April.
That plan includes surging personnel and technology to the border, prioritizing "smart border security solutions," ramping up anti-cartel efforts, bolstering non-profits and making the processing of migrants into the U.S. more efficient.
Additionally, Mayorkas said the administration will focus on increasing consequences for illegal entry. 
"We are enhancing the consequences for unlawful entry, especially with respect to individuals who seek to evade law enforcement, including removal, detention and criminal prosecution when warranted," he said at a congressional hearing.
Mayorkas has also sought to highlight that the U.S. migrant crisis is actually one being experienced by the entire Hemisphere.
"The entire hemisphere is suffering a migration crisis. We are seeing an unprecedented movement of people from country to country. It is not restricted to the southern border," he said.
But it has so far failed to assuage the administration's critics — with even some Democrats remaining nervy about the looming end to the Trump-era order. Democratic Sens. Kyrsten Sinema, D-Ariz., Mark Kelly, D-Ariz., Maggie Hassan, D-N.H., and Jon Tester, D-Mont., wrote to Mayorkas this week expressing "deep concern" about the end of Title 42.
They note that DHS has conceded that an end to Title 42 will lead to an increase in the number of migrants encountered along the southern border, and noted previous concerns about DHS preparations.
"Record annual encounters have led to untenable situations. In Arizona, shelters have been forced well beyond capacity. This month, El Paso has seen over 700 migrants released directly onto city streets due to overcrowding," they say. "This is not safe, and creates a dangerous situation for migrants and communities."
Border Patrol agents have also been worried about the end of the order, with the National Border Patrol Council predicting a "s—show" if the order expires.
Republicans to take control in the House
Republicans have also been hammering the administration over the expiration of the order — and the GOP's voice is about to get a lot louder as its House caucus will take control of the chamber early next year, opening a new front in their efforts to put pressure on the administration over the crisis.
GOP Leader Kevin McCarthy previewed the aggressive stance when, during a trip to the border last week, he demanded Mayorkas resign or face possible impeachment hearings when Republicans take the House.
DHS PUSHES BACK AGAINST MCCARTHY CALL FOR MAYORKAS TO RESIGN OR FACE POTENTIAL IMPEACHMENT 
"He cannot and must not remain in that position," McCarthy said. "If Secretary Mayorkas does not resign, House Republicans will investigate every order, every action and every failure to determine whether we can begin an impeachment inquiry."
McCarthy said he had spoken to Reps. Jim Jordan and James Comer, the ranking Republicans of the Judiciary and Oversight Committees, respectively, and said they have his complete support to investigate the "collapse" of the border.
"The American public deserves more, deserves better and expects more within their government. Enough is enough. We will do whatever it takes," he said.
DHS quickly pushed back, accusing lawmakers of blaming the agency for the failures of Congress to fix immigration law.
"Members of Congress can do better than point the finger at someone else; they should come to the table and work on solutions for our broken system and outdated laws, which have not been overhauled in over 40 years," a DHS spokesperson said on Wednesday.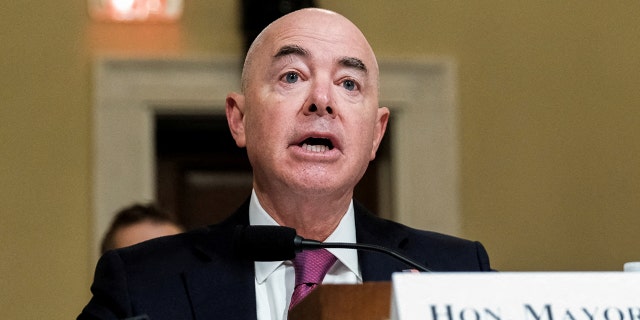 ICE rules frozen
Meanwhile, the Biden administration is engaged in another legal wrangle, now before the Supreme Court, over its efforts to dramatically narrow Immigration and Customs Enforcement (ICE) arrest and deportation priorities.
In 2021 the administration issued a memo that restricted ICE agents to prioritizing three sets of illegal immigrants — recent border crossers, "aggravated felons" and national security threats. The restricted priorities coincided with a sharp drop in arrests and deportations, but the administration claimed it was quality rather than quality — and Mayorkas declared that it had "fundamentally changed immigration enforcement in the interior." 
"For the first time ever, our policy explicitly states that a non-citizen's unlawful presence in the United States will not, by itself, be a basis for the initiation of an enforcement action," he said.
That led to a legal challenge from Republican states, who said the policy was damaging to their states and against congressional law which mandates DHS detains most illegal immigrants. The guidelines have since been frozen, casting uncertainty over how ICE should conduct its mission.
CLICK HERE TO GET THE FOX NEWS APP
The appeal to that ruling went before the high court for oral arguments on Tuesday, and a majority of the Court appeared likely to limit the government's discretion in the matter. 
Chief Justice John Roberts noted federal immigration law mandates DHS "shall" detain and remove most non-citizens in the country illegally.
"It's our job to say what the law is, not whether or not it can be possibly implemented or whether there are difficulties there," said Roberts.
The high court in this case was dealing with three issues: whether the state plaintiffs have "standing" in court to challenge the DHS enforcement policies, whether those guidelines are contrary to federal law, or otherwise violate the Administrative Procedure Act; and whether federal law prevents the entry of an order to "hold unlawful and set aside" the Guidelines under federal law. A ruling is expected in June 2023. 
Fox News' William Mears contributed to this report.
Source: https://www.foxnews.com/politics/biden-admins-border-woes-increasing-2022-draws-close
Democratic Rep. Beyer accuses Republicans of 'panicking' over Chinese spy balloon
Rep. Don Beyer, D-Va., said Saturday that Republicans "can stop panicking" after the Chinese spy balloon that had traversed across American airspace for several days was shot down by the U.S. military.
"Great news for my Republican colleagues, they can stop panicking about a balloon now," Beyer wrote in a tweet, shortly after Biden gave brief remarks to the press about the mission to remove the Chinese aircraft from the sky.
Beyer's comments came shortly after the Chinese spy balloon was removed from airspace just off the coast of South Carolina.
BIDEN SAYS HE AUTHORIZED PENTAGON DAYS AGO TO SHOOT DOWN CHINESE SPY BALLOON
The balloon, which made its way across North Carolina and South Carolina Saturday morning, was shot down by a U.S. military F-22 using a heat-seeking missile on Saturday afternoon.
Beyer faced scandal last year after an investigation concluded that an aide in his office had been working on behalf of the Chinese Embassy to set up meetings with congressional offices. An investigation conducted by the House Sergeant-at-Arms discovered the allegations against the aide, identified as Barbara Hamlett, and she was subsequently terminated in October.
Beyer "was totally unaware of these activities," the congressman's Deputy Chief of Staff Aaron Fritschner said at the time. "As soon as he learned of them, he followed every directive he was given by security officials. The staffer in question is no longer employed by the office of Congressman Beyer."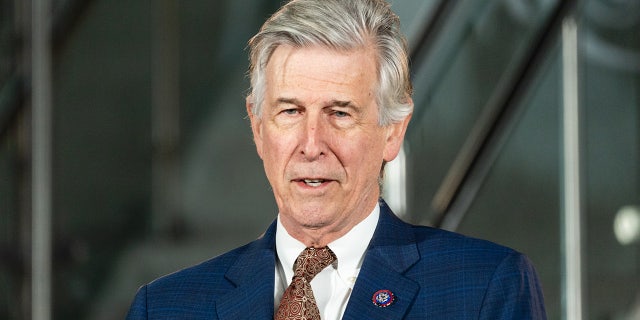 SCHUMER BREAKS SILENCE ON CHINESE SPY BALLOON, PRAISES BIDEN ADMIN FOR SHOOTING IT DOWN
President Biden said after the Saturday operation that he gave authorization on Wednesday to shoot down the balloon "as soon as possible," and the Pentagon chose to wait to shoot it down until it was over the ocean.
"They successfully took it down and I want to compliment our aviators who did it and we'll have more to report on a little later," Biden added.
Secretary of Defense Lloyd Austin also acknowledged that the order was given to the military on Wednesday and that the Defense Department decided to wait.
"On Wednesday, President Biden gave his authorization to take down the surveillance balloon as soon as the mission could be accomplished without undue risk to American lives under the balloon's path," Lloyd said.
Several Republican lawmakers and governors have criticized the Biden administration for its lack of communication on the issue and for a delay in shooting the balloon out of American airspace while it hovered over sparsely populated areas of the country.
Fox News' Andrew Mark Miller and Landon Mion contributed to this article.
Republicans rip Biden after Chinese spy balloon shot down: 'Our enemies used to fear us'
FIRST ON FOX: Congressional Republicans ripped into President Biden after the Chinese spy balloon was shot down on Saturday, with one saying our "enemies used to fear us."
Several Republicans in both chambers of Congress weighed in on Biden shooting down the balloon off the coast of South Carolina after it flew across the U.S. over several days.
The downing came after public outcry about the balloon, which hovered over several states including Montana and the Palmetto State.
LAWMAKERS REACT AFTER CHINESE SPY BALLOON SHOT DOWN: 'DISASTROUS PROJECTION OF WEAKNESS'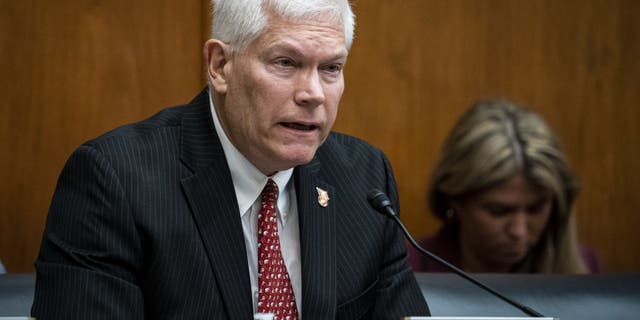 Texas Republican Rep. Pete Sessions said he believes "it's very clear that, because commonsense Americans were overwhelmingly disgusted with not only the administration's responses to questions, they were horrified that we have a president who would allow Chinese spyware to be on top of our country for days at a time and seemingly to do nothing."
"So I applaud the American people, normal American citizens who expressed outrage," Sessions told Fox News Digital in an exclusive Saturday phone interview. "That, that is why this happened."
Sessions also blasted the Biden administration, saying they are "slow to recognize dangers against American sovereignty and even slower to defend our borders or the things which we pride ourselves most in, and that is the ability we have to protect ourselves with the world's greatest military."
"And in this case, President Biden and the administration have made too close to friends with the Chinese that they were influenced to do nothing," Sessions said.
"Thank God that the American people voiced their opinion," he added.
Senator Josh Hawley, R-Mo., told Fox News Digital the Saturday shoot-down "was just another display of incompetence and weakness from Joe Biden."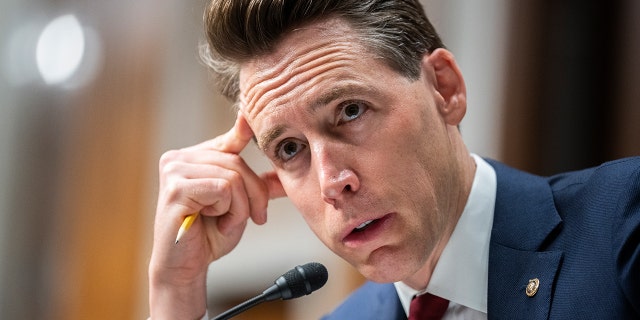 "He should have shot down the Chinese spy balloon before it entered US airspace or as soon as it did — not after it spent days collecting data over the United States," Hawley said. "We need an investigation into how this was allowed to happen."
Rep. Troy Nehls, R-Texas, excoriated Biden in a Saturday statement, telling Fox News Digital that our "enemies used to fear us."
"The Chinese spy balloon traveled across our country," Nehls said. "President Biden failed America and showed weakness in the face of the Chinese Communist Party."
"Our enemies used to fear us; what will they think now?" he continued. "This wouldn't have been a problem under President Trump."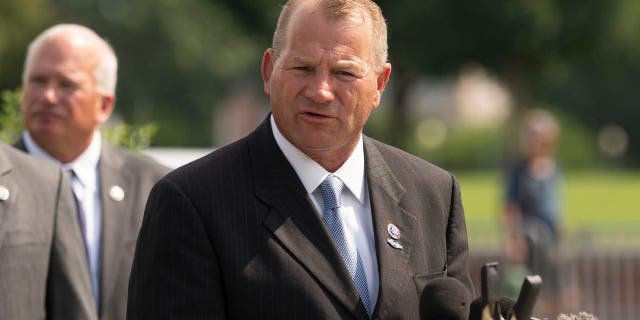 House Republican Conference chairwoman Elise Stefanik of New York told Fox News Digital "Joe Biden was tested on the world stage and abysmally failed."
"The Chinese Communist spy balloon should never have been allowed to cross into our sovereign nation gathering intelligence," Stefanik said. "The American people deserve to know why Joe Biden allowed this national security threat for so long, why he tried to hide it from the American people, and what information our foreign adversaries were gathering."
"This is a time for peace through strength, and the Chinese Communist Party must know violations of American airspace will not be tolerated," she added.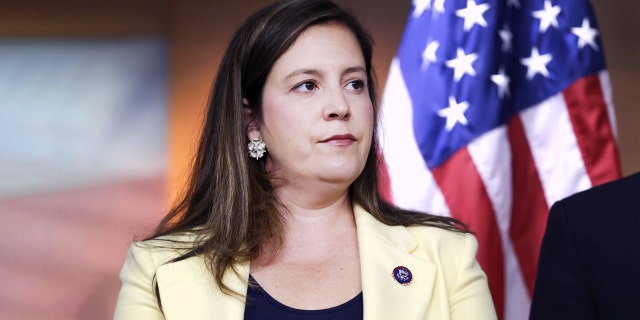 GOP Senator Marsha Blackburn of Tennessee suggested the possibility of a Hunter Biden connection to the delay in bringing down the Chinese spy balloon.
"Almost 48 hours after public discovery, the Chinese spying balloon has been shot down," Blackburn said. "It makes you wonder, would Biden's Department of Defense have shot it down if the American people hadn't found out?"
"Was Biden concerned with upsetting his friends and Hunter's business partners over in China when assessing the Chinese spy balloon?" she continued.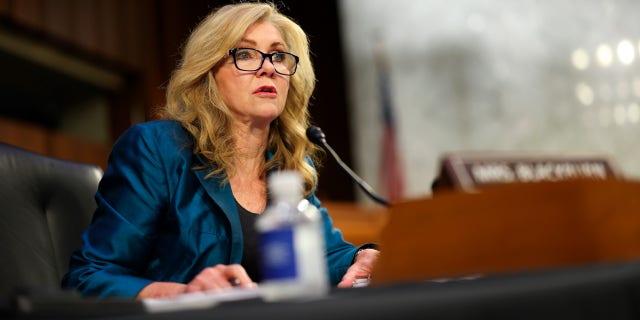 Rep. Nicole Malliotakis, R-N.Y., also went after the president for doing "nothing about" the Chinese spy balloon flying over the nation.
"Communist China's surveillance balloon violated international law and threatened our homeland," Malliotakis said. "It's an outrage that the Biden Administration spotted this balloon days ago as it was flying over the Aleutian Islands and did nothing about it."
"The President has not even made a comment about this unacceptable act of aggression by the CCP," the New York Republican continued. "Whether it's our border or airspace, Congress must take action to protect it, because it's clear this President won't."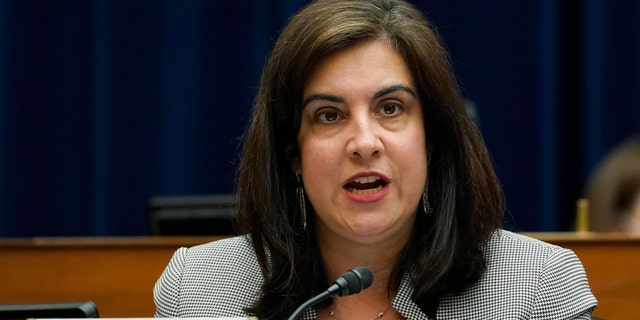 The GOP lawmakers' reactions came as other politicians and pundits poured in Saturday afternoon following confirmation that the United States shot down the balloon.
CLICK HERE TO GET THE FOX NEWS APP
President Biden said Saturday that he gave the order to shoot down the balloon on Wednesday but his military advisers decided to wait due to concerns over injuring people on the ground.
"The Biden Administration owes the American people answers now," Republican Rep. Andrew Garbarino, a Member of the House Committee on Homeland Security, told Fox News Digital after the balloon was shot down.
Fox News Digital's Andrew Mark Miller contributed reporting.
'FASCISM': Florida Dem lashes out at DeSantis for targeting group that hosted 'Drag Queen Christmas' with kids
A Democrat from the Florida Congressional delegation is taking aim at Florida GOP Gov. Ron DeSantis over his decision to file a legal complaint against the institution responsible for hosting "A Drag Queen Christmas" event, which children were allowed to attend.
The governor filed a six-count legal complaint against the Orlando Philharmonic Foundation for "exposing minor children to lewd sexual acts during a drag show that took place in Orlando on December 28," local outlet The Floridian reported Friday.
Responding to DeSantis' complaint, which could result in the state revoking the institution's liquor license, freshman Rep. Maxwell Frost, D-Fla., accused to the governor of being a fascist.
"We've got to call this what it is: FASCISM in action. Queer celebration is anything but obscene," Frost, who was elected to represent the Sunshine State's 10th Congressional District in 2022, wrote in a tweet.
RON DESANTIS FILES LEGAL COMPLAINT AGAINST ORLANDO FOUNDATION FOR ALLEGEDLY SEXUALIZING KIDS WITH DRAG SHOW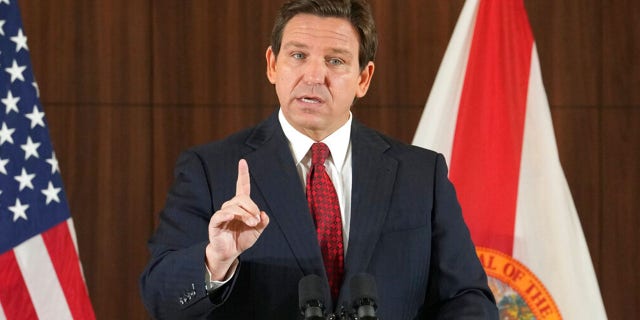 "We cannot tolerate DeSantis and his attempt to erase our communities," he added. "I wholeheartedly condemn this attack and remain in solidarity with our beautiful LGBTQ+ family in Orlando."
Fox News Digital reported DeSantis opening an investigation into the December show last year for allegedly exposing children to "sexualized acts."
The show featured sexually provocative content like displays of prosthetic breasts and genitalia, "portrayals of simulated masturbation," as well as "sexualized adaptations of popular children's Christmas songs" including one called "Screwdolph the Red-Nippled Reindeer," according to Florida's complaint.
The event was held at the Broward Center of the Performing Arts in Fort Lauderdale and held as part of the national tour of "A Drag Queen Christmas."
At the time, DeSantis Press Secretary Bryan Griffin confirmed the administration's investigation. In a statement published last year, Griffin said: "The Department of Business and Professional Regulation (DBPR) is aware of multiple complaints about a sexually explicit performance marketed to children held in Fort Lauderdale on December 26th. The Department is actively investigating this matter."
FLORIDA AG INVESTIGATING DRAG SHOW FOR EXPOSING KIDS TO 'SEXUALIZED ACTS': WE WILL 'NOT SIT BACK'
The Floridian's Friday report provided the latest developments in the investigation, claiming DeSantis has filed the six-count charge through the DBPR.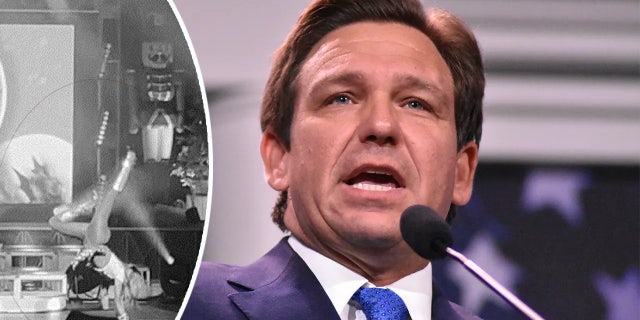 The official complaint claimed, "On December 28, 2022, Respondent hosted and supported a ticketed event titled 'A Drag Queen Christmas' ('the Show') on the Licensed Premises and sold alcoholic beverages to patrons in attendance. Respondent promoted the Show using targeted, Christmas-themed promotional materials that did not provide notice to the sexually explicit nature of the Show's performances or other content."
The complaint also charged that the show provided "promotional materials" that "unequivocally stated '[a]ll ages welcome.'"
CLICK HERE TO GET THE FOX NEWS APP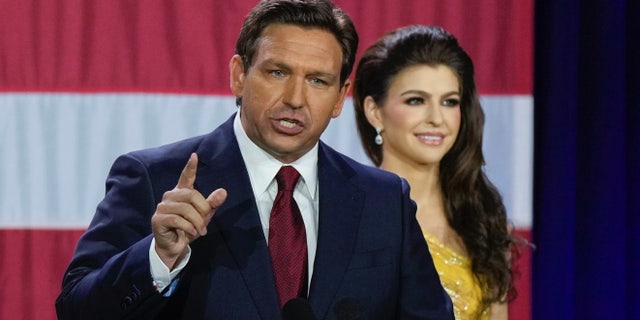 In addition, the administration claimed that, "prior to the show," it "sent a letter to Respondent notifying Respondent that '[s]exually explicit drag show performances constitute public nuisances, lewd activity, and disorderly conduct when minors are in attendance'" and warned that if it failed to keep minors away from the show it would be "subject to penalties up to and including revocation" of its liquor and tobacco license.
The complaint charged that the foundation "nevertheless allowed minors to attend the Show," despite the warning.
Fox News' Gabriel Hays contributed to this article.