As Trump launches 2024 bid, potential leading nomination rivals gather at a major GOP cattle call
LAS VEGAS – Former President Donald Trump tossed his hat into the 2024 ring this week, but that likely won't clear the field in the battle for the Republican nomination.
This weekend, some of Trump's best-known potential GOP rivals will gather in Las Vegas for what's being viewed as the first major Republican cattle call in the burgeoning race for the White House.
As Fox News first reported last month, some of the biggest names in the GOP who are considered likely or possible White House contenders will be speaking at the Republican Jewish Coalition's (RJC) annual leadership meeting.
The confab kicked off on Thursday night at the Venetian Hotel Resort and Casino with speeches from term-limited Maryland Gov. Larry Hogan and former New Jersey governor and 2016 presidential candidate Chris Christie.
GOP GOVERNORS SAY PARTY NEEDS TO LOOK THROUGH 'FRONT WINDSHIELD,' NOT 'REAR-VIEW MIRROR'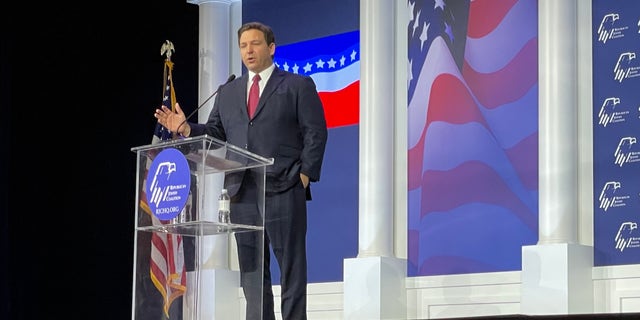 Among those speaking Friday and Saturday are Gov. Ron DeSantis of Florida, former Vice President Mike Pence, former Secretary of State and former CIA Director Mike Pompeo, former South Carolina Gov. Nikki Haley — who served as ambassador to the United Nations under Trump — and Sens. Ted Cruz of Texas, Rick Scott of Florida and Tim Scott of South Carolina.
Virginia Gov. Glenn Youngkin, whom pundits also view as a possible White House hopeful, was initially scheduled to address the conference, but canceled his visit after Sunday's deadly shootings at the University of Virginia.
2024 WATCH: MEET THE POTENTIAL REPUBLICAN PRESIDENTIAL CONTENDERS
"This weekend's Republican Jewish Coalition Annual Leadership Meeting, affectionately dubbed the 'kosher cattle call,' is going to be the biggest and best political event of the year, where we will once again be welcoming key GOP leaders to Las Vegas," RJC national political director Sam Markstein told Fox News.
Markstein noted that the "RJC will be celebrating Republicans flipping the U.S. House of Representatives and firing Nancy Pelosi, expanding the number of Jewish Republican Members in Congress, as well as the GOP garnering the largest share of the national Jewish vote in a generation in the midterm elections — including a record-smashing level of support in key states like Florida."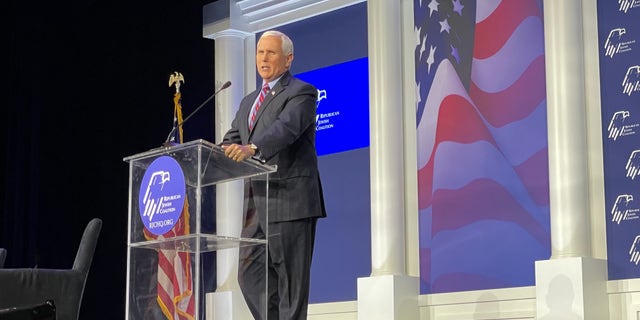 The RJC's annual leadership meeting draws top Republican leaders, officials, donors and activists from across the country. Also speaking at this year's event is Sen. Tom Cotton of Arkansas, who recently announced he would not seek the presidency in 2024, and House GOP Leader Kevin McCarthy, who's working to succeed Democrat Nancy Pelosi as House speaker.
CAN TRUMP BEAT BIDEN IN POTENTIAL 2024 ELECTION REMATCH?
But one leader who won't be attending in person is Trump, who addressed the RJC crowd last year through a recorded speech. But RJC officials tell Fox News the former president will speak live via satellite to the audience on Saturday morning.
Sources in Trump's political orbit told Fox News at the beginning of the week that some of the former president's top aides saw the early 2024 announcement as a move to potentially clear the field of some likely nomination rivals.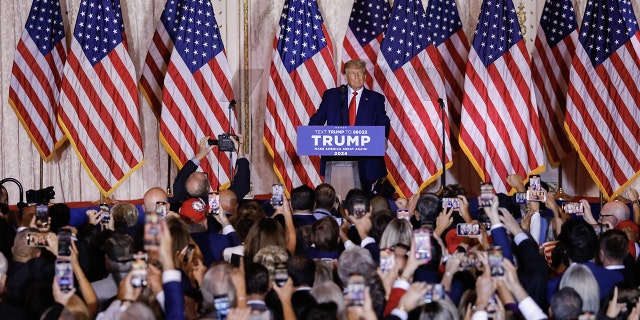 Taylor Budowich, head of the Trump aligned super PAC MAGA Inc., insisted in a statement to Fox News Thursday that "President Trump is the most dominant force in American politics. The prospects of an untested field of challengers, all of whom are being recruited by global power-brokers and billionaires, cannot unite the GOP or save America. President Trump stands alone as the sole Republican leader who will take on the corruption, deliver on his promises, and restore American glory."
But some leading Republicans scoff at the idea that a Trump announcement would drive other potential contenders from the race.
MINUTES BEFORE TRUMP ANNOUNCEMENT, DESANTIS GETS STANDING OVATION AT MAJOR GOP CONFAB
GOP Gov. Chris Sununu of New Hampshire — in an interview at the Republican Governors Association winter meeting in Orlando, Florida just ahead of Trump's 2024 kick-off event — claimed that the former president is "really making an announcement at one of his weakest political points. We just got crushed in this election. You could make the argument that he's never been weaker politically."
"It's really an announcement from a defensive position," the governor added. "There's still going to be a lot of folks that enter this race, probably not until late '23. And a lot of things are going to change politically between now and then. We still have a long way to go before anything really serious starts moving in terms of 2024."
Sununu, asked about a potential 2024 run of his own, said, "I don't rule anything out, any time," but emphasized that "my priority is New Hampshire, is getting stuff for the state."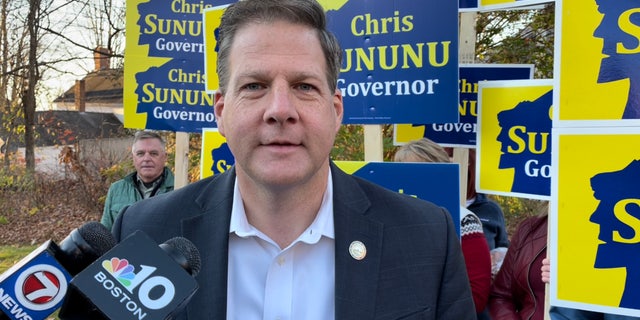 Another Republican leader and vocal critic of Trump is Hogan, who told Fox News at the RGA confab that Trump's announcement "doesn't really have any impact on me," but added "I think it may affect a lot of other people's decisions."
Longtime Republican consultants with years of experience in Iowa and New Hampshire — the two states that kick off the Republican presidential nominating calendar — forecast a vigorous nomination battle ahead.
New Hampshire based Jim Merrill, a veteran of numerous GOP presidential campaigns, predicted with Trump in the race, "instead of 12-16 candidates, you might end up getting 6-10."
But he added that "you're going to have a robust field. I don't think he's [Trump] clearing anybody out. The losses the Republican Party has taken the last three cycles make it clear that people are going to be clamoring for different voices. I think we need to have a competitive primary and I think you're going to get one…I anticipate that New Hampshire will be in play over the next and several people will campaign vigorously here."
CLICK HERE TO GET THE FOX NEWS APP
Longtime GOP consultant David Kochel noted that Trump "is clearly the heavyweight," but said the former president "is not going to clear the field."
Kochel, a veteran of numerous GOP presidential campaigns in Iowa and nationally, said "I think you'll have some people who say they won't run because Trump's in. But he's going to have one or more serious challengers who are going to make a run at him… I would imagine by the end of the first quarter of 2023 we'll probably know who's really going to get in."
Source: https://www.foxnews.com/politics/trump-launches-2024-bid-potential-leading-nomination-rivals-gather-major-gop-cattle-call
West Virginia House passes bill expanding advocate's authority
West Virginia's House of Delegates unanimously passed a bill Wednesday to expand the authority of the state foster care advocate to investigate allegations of abuse and neglect.
Before the 100-member House voted in unison in favor, Deputy House Speaker Republican Matthew Rohrbach said the bill is "really going to help to make this system accountable, which I think is something that everybody in here wants."
Foster Care Ombudsman Pamela Woodman-Kaehler's office is located within the Department of Health and Human Resources' Office of Inspector General. But she works independently as an advocate for foster children and parents, investigating complaints and collecting data about the state's foster care system.
Her position was created in 2019 when the number of children under state foster care had swelled to about 6,900, up more than 60% from 2015, as the state continued to be ravaged by the national opioid crisis.
WEST VIRGINIA ADVANCES PUBLIC SCHOOL MANDATE ON 'IN GOD WE TRUST'
She is a former child protective services worker in Harrison County and was the state coordinator for a federally-mandated review panel of the state's Bureau of Children and Families.
The bill advanced to the Senate Wednesday specifies that Woodman-Kaehler's office has the authority to investigate deaths, abuse and neglect involving children in the juvenile justice system.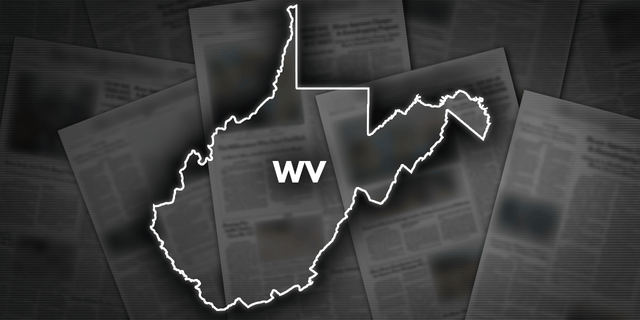 The bill also would protect the identities of people providing confidential information during investigations, prohibiting the ombudsman and her staff from being required to disclose information about investigations or identify informants in judicial or administrative proceedings. It makes all memoranda, work product, notes and case files developed and maintained as part of an official investigation confidential, and not subject to discovery, subpoena or other means of legal compulsion.
Woodman-Kaehler told a House Health and Human Resources Committee meeting that the bill would help build trust between her and people reporting abuse and neglect, and encourage more people to come forward with information during sensitive investigations.
CLICK HERE TO GET THE FOX NEWS APP
"This frees up the ombudsman to give them much more control," Rohrbach said Wednesday.
Indiana Gov. Holcomb's public health expansion passes legislative panel
The Indiana governor's proposal for a broad expansion of county-level public health programs won its first endorsement from state legislators on Wednesday.
The state Senate's health committee voted 12-0 in support of a bill laying out the responsibilities that local health departments would have if county officials accept a major increase in state funding being sought by Republican Gov. Eric Holcomb.
State Health Commissioner Dr. Kristina Box, several medical organizations and business groups urged lawmakers to support the plan, pointing to Indiana's poor national rankings in areas such as smoking, obesity and life expectancy.
BIDEN ADMINISTRATION EXTENDS COVID-19 PUBLIC HEALTH EMERGENCY YET AGAIN
The governor's plan would direct $100 million in the next state budget year and $200 million in the following year toward boosting Indiana's county public health department funding from its 45th-place national ranking. The state now directs about $7 million a year to county health departments, which are primarily funded by local taxes.
While county officials would have the option of accepting the money and expanding services, some opponents with grievances over government-ordered COVID-19 precautions told the committee they feared the plan would result in the state health department gaining more authority.
The bill approved by the committee would establish "core public health services" to be provide by county departments. Those would include access to required childhood vaccinations, emergency preparedness, restaurant and sewage system inspections, communicable disease prevention and smoking cessation programs.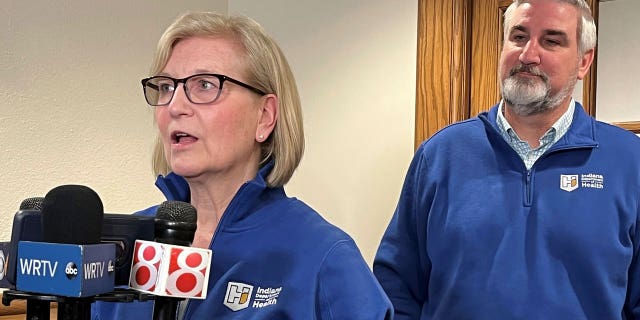 A commission appointed by Holcomb found that all but about six of Indiana's 92 counties are spending less than half the national median per person on public health efforts.
"Where you live in Indiana currently determines whether your local health department can provide you the full range of public health services," Box told the committee.
Leaders of the Republican-dominated Legislature have generally supported Holcomb's proposal but have not committed to granting his full funding request. Lawmakers might not make that decision until a new state budget plan is completed in April.
Statewide organizations representing county officials told the committee Wednesday they believed local leaders would keep control by deciding whether to opt into the expansion program or maintain state funding levels.
Some county leaders, however, said they believed the expansion would eventually lead to state control of local health departments.
INDIANA AG FIGHTS COVID-19 MISINFORMATION, POINTS FINGER AT GOVERNMENT HEALTH AGENCIES
"I would prefer the state to provide grants on a topic-by-topic basis with local control on whether to accept the grant or not and how we handle that guidance, not mandates, from the state after the COVID destructive mandates," said Brad Rogers, a Republican county commissioner from northern Indiana's Elkhart County.
Senators cited concerns about long-term health problems across the state, while plan opponents who spoke focused on issues such as complaints over federal approval of COVID-19 vaccines and Holcomb's executive orders early in the pandemic for business closures and a face mask mandate. One opponent argued the plan would lead to what he called more government "tyranny."
Similar grievances were aired to Indiana lawmakers as they debated a proposal last year that failed to win passage aiming to severely limit the COVID-19 vaccine requirements that businesses could impose on employees.
CLICK HERE TO GET THE FOX NEWS APP
"We have high infant mortality rates," Republican Sen. Vaneta Becker of Evansville said as she voted in favor of the health plan Wednesday. "We have high obesity, lots of health issues in the state that need to be addressed."
President Biden's physical delayed due to travel schedule, White House says
President Biden will receive a physical examination on Feb. 16 after weeks of delays that a spokesperson attributed to a "busy and evolving travel schedule in recent weeks."
Biden, the oldest president in history, is expected to announce his bid for re-election in the coming weeks. He would be 86-years-old by the end of his second term.
White House press secretary Karine Jean-Pierre faced a series of questions on Biden's physical in the new year and promised a shared report by the end of January.
BIDEN GRABS NBC REPORTER'S HAND AS HE STEPS UNDERNEATH HER UMBRELLA TO ANSWER HER QUESTION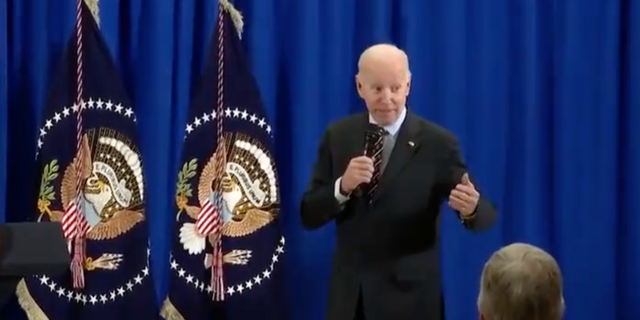 "He will have one before the — by the time the end of this month is out," Jean-Pierre said in January. "We will share the information. We will have more to share about that before the month is over."
This followed a promise from Biden himself in November to have a physical conducted by the end of December.
"I've gotten my — I will get — part of my physical is already done, and I'll be getting it before the end of the year," Biden said.
BIDEN'S FINAL WEEK OF CAMPAIGNING PLAGUED WITH GAFFES: 'WHAT'S HIS NAME?'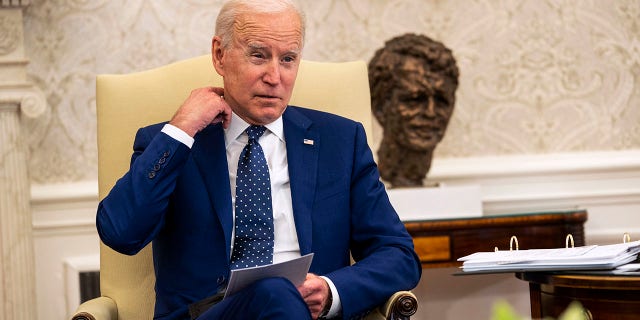 While the White House said the delay is due to his travel schedule in January, Biden spent time at his Delaware properties every weekend that month — 13 days in total. Other travel included Mexico for a summit, then trips to Kentucky, Georgia, Maryland, Virginia, California and New York to tout his policy agenda.
BIDEN DAILY GAFFE AVERAGE: THE PRESIDENT IS BATTING NEARLY A THOUSAND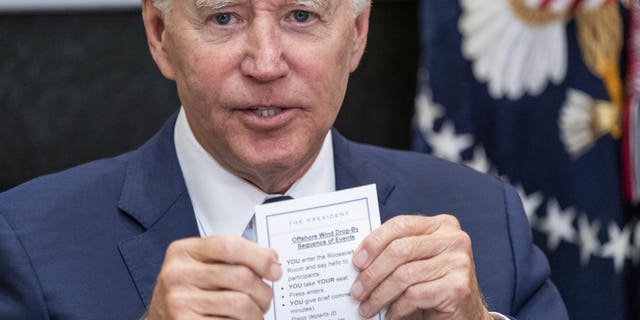 CLICK HERE TO GET THE FOX NEWS APP
Speculations on Biden's health follow the delayed physical, consistent mental gaffes and an eight-hour stay at Walter Reed National Military Medical Center in January as first lady Jill Biden had two cancerous skin lesions removed. The president's last physical was reported in November 2021 and detailed his prescriptions for high blood pressure and blood thinner treatments.