Arizona attorney general's office demands answers to 'myriad' voting issues in Maricopa County
Arizona's attorney general's office is demanding answers to "myriad problems" faced by Maricopa County voters on Election Day, breathing new life into the campaign for Republican gubernatorial candidate Kari Lake, who has refused to concede to Democratic Gov.-elect Katie Hobbs. 
Assistant Atty. Gen. Jennifer Wright sent a letter Saturday to the Maricopa County Attorney's Office demanding explanations for the election issues before the results can be certified next week.
"The Elections Integrity Unit of the Arizona Attorney General's Office has received hundreds of complaints since Election Day pertaining to issues related to the administration of the 2022 General Election in Maricopa County," Wright wrote. "These complaints go beyond pure speculation, but include first-hand witness accounts that raise concerns regarding Maricopa's lawful compliance with Arizona election law."
"Arizonans deserve a full report and accounting of the myriad problems that occurred in relation to Maricopa County's administration of the 2022 General Election," she continued. "As the canvass is looming, and these issues relate to Maricopa County's ability to lawfully certify election results – the Unit requests a response to the aforementioned issues on or before Maricopa County submits its official canvass to the Secretary of State, which must occur on or before November 28, 2022."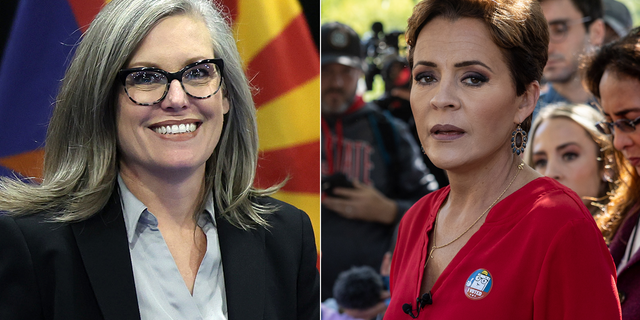 KARI LAKE LAWYERS UP AHEAD OF POTENTIAL LEGAL FIGHT IN ARIZONA GOVERNOR RACE
According to Maricopa County election officials, at least 60 voting locations experienced issues with their ballot-on-demand printers. The assistant attorney general is demanding an in-depth report addressing those issues, as well as the "check-out" procedures at each polling location and each location's Official Ballot Report.
ARIZONA GOV ELECTION: KATIE HOBBS DEFEATS GOP CHALLENGER KARI LAKE, RACE MAY NOW GO TO RECOUNT UNDER STATE LAW
Thomas Liddy, the civil division chief at the Maricopa County's Attorney's Office, told Fox News Digital that his office will start gathering the materials necessary to respond to Wright's letter.
"I saw a copy of the letter Saturday evening," Liddy said. "I will convene with my clients and begin the process of gathering the materials necessary to respond. As you are undoubtedly aware, Ms. Wright is still working on the AG's Final Report of the 2020 election. I am looking forward to receiving that as well."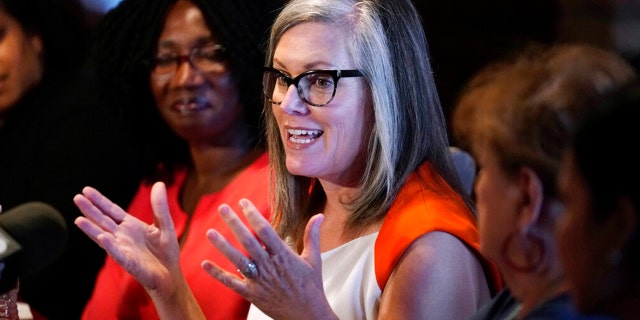 Lake, who was endorsed by former President Donald Trump, has claimed her voters were unfairly disenfranchised on Election Day.
"Rest assured I have assembled the best and brightest legal team, and we are exploring every avenue to correct the many wrongs that have been done this past week," Lake said in a video Thursday. "I'm doing everything in my power to right these wrongs."
"What happened to Arizonans on Election Day is unforgivable," she said.
Lake told The Daily Mail on Saturday that she still believes she will become governor of Arizona.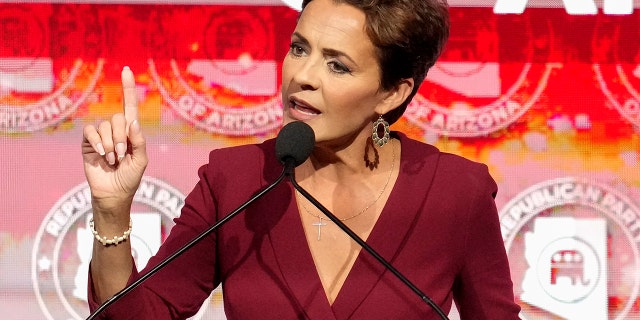 Wright's letter Saturday came the same day The New York Times reported that it couldn't find a clear instance highlighted by Lake that showed a voter was denied the chance to cast a ballot.
CLICK HERE TO GET THE FOX NEWS APP
Lake has been posting videos of Maricopa County voters complaining about their Election Day experiences. The Times said it reviewed 45 of the claims and could not find a clear allegation of disenfranchisement.
The Hobbs and Lake campaigns did not respond to Fox News Digital's requests for comment Sunday.
Source: https://www.foxnews.com/politics/arizona-attorney-generals-office-demands-answers-to-myriad-voting-issues-maricopa-county
Here's what these Americans think of the Senate's new dress code: 'Sway from tradition'
ARLINGTON, Va. – Americans are split in their opinions on the Senate's new dress code allowing for casual wear by senators.
Fox News Digital asked several Americans in northern Virginia — a short way from Washington, D.C. — about their thoughts on the upper chamber relaxing the longstanding precedent for suits, ties or similarly formal attire this week after Senate Majority Leader Chuck Schumer, D-N.Y., dropped the dress code.
The change in the dress code came as a surprise and has been dubbed the "Fetterman rule" due to Democrat Pennsylvania Senator John Fetterman's penchant for casual wear in the Capitol.
FETTERMAN BLASTED BY CONSERVATIVES AFTER SENATE DROPS DRESS CODE: 'STOP LOWERING THE BAR!'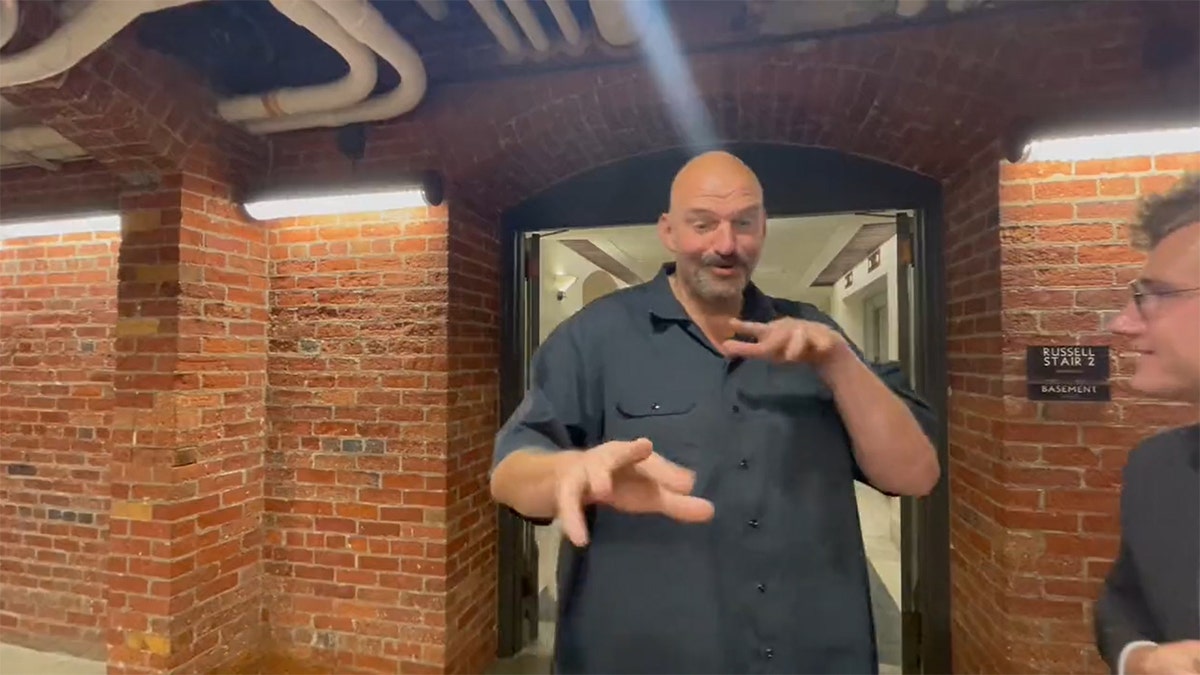 Americans were split on the issue, with some decrying the rules as a breakdown of decorum, and another saying casual garb is "not only more friendly to people, but also to the environment."
"I prefer traditional wear," one person said. "I think that should be a standard."
"Maybe a Friday you can take a bit of a lax stance, maybe a hot summer, but I would not sway from tradition," she continued.
"And I think it conveys a sense of confidence, and that is something that is not to be taken for granted," she added.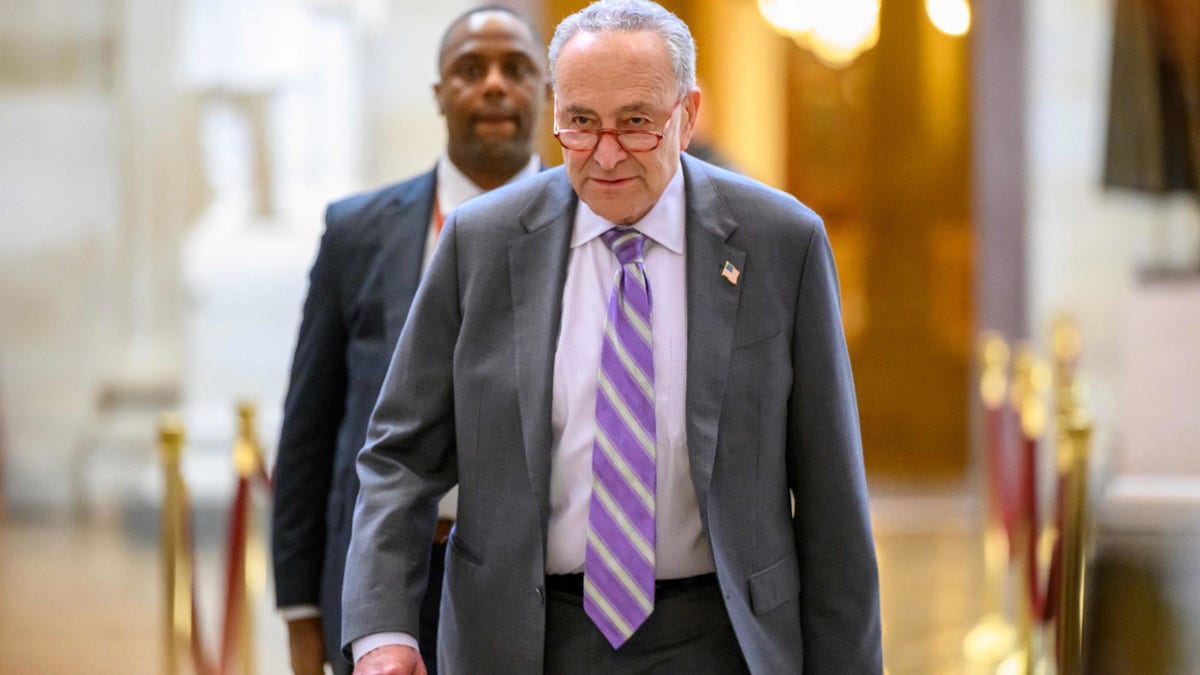 Another person said he thinks the dress code change is "cool," even though he's not very into politics.
One respondent said he thinks the change is "a good thing" for the cases when senators need to act fast on a quick vote.
"But in terms of actual Senate decorum and actually the work there, I think it'd be better if they wore a full suit or a full dress," he added.
Conversely, another person said he thinks the change is "wonderful."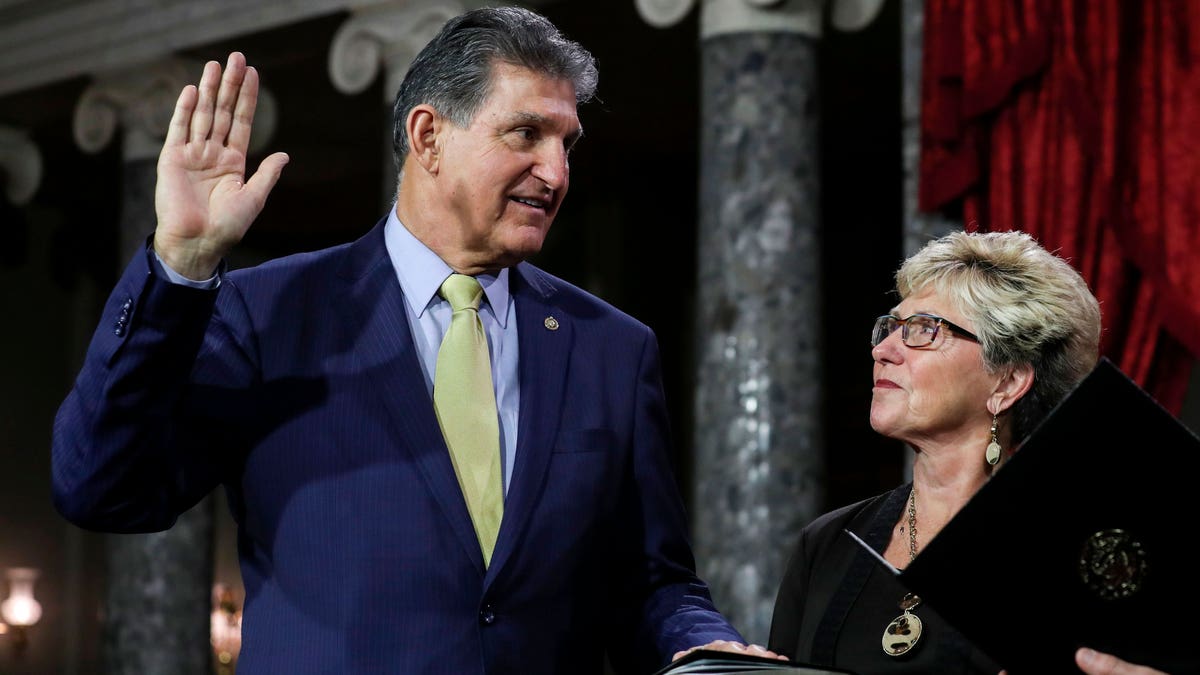 "It's a lot more comfortable for the senators to not have to wake up in the morning and think about what tie to put on or what suit to wear,"
"It saves them time so they can help the community more and serve us," he added.
The new dress code change has ruffled some feathers on both sides of the aisle in the Senate after Schumer made the change.
Sen. Joe Manchin, D-W.Va., is preparing to issue a bipartisan resolution next week that would re-institute the Senate's dress code, after Senate Majority Leader Chuck Schumer, D-N.Y., relaxed the rules last weekend.
CLICK HERE TO GET THE FOX NEWS APP
The resolution would revert the dress code back to requiring senators to don coats, ties or business attire while on the Senate floor.
"Next week, Senator Manchin intends to file a bipartisan resolution to ensure the Senate dress code remains consistent with previous expectations," a spokesperson for Manchin's office told Fox News Digital in a statement Friday.
Fox News Digital's Jamie Joseph contributed reporting.
'Swatting' gets a terrifying new update as criminals now wreaking 'emotional havoc' as a paid service
Artificial intelligence advancements have helped drive an increase in swatting calls, forcing police to dash to scenes prepared for the worst and endangering Americans' emotional health or even their lives, a 22-year FBI veteran told Fox News.
"They're doing it to create chaos," said James Turgal, vice president of the information security company Optiv. "They're utilizing this technology, which emboldens them because it's so much harder for law enforcement to track that back." 
AI COMPONENT ON SWATTING IS 'FRIGHTENING': FORMER COP
WATCH MORE FOX NEWS DIGITAL ORIGINALS HERE
Swatting — when someone makes a false 911 report to illicit a large and aggressive police response — has become increasingly common over the last decade as it becomes easier for callers to mask their voices, phone numbers and IP addresses to remain anonymous. A nationwide database the FBI created this year because of the rise recorded over 200 occurrences since May 1, according to the FBI. 
"The FBI takes swatting very seriously because it puts innocent people at risk," a FBI spokeperson told Fox News on Thursday. "We will continue to work with our local, state, and federal law enforcement partners to gather, share, and act upon threat information as it comes to our attention."
Before the database's inception, swatting calls were not officially tracked. But a former FBI agent, Kevin Kolbye, estimated incidents jumped from 400 in 2011 to over 1,000 in 2019, according to a Anti-Defamation League report.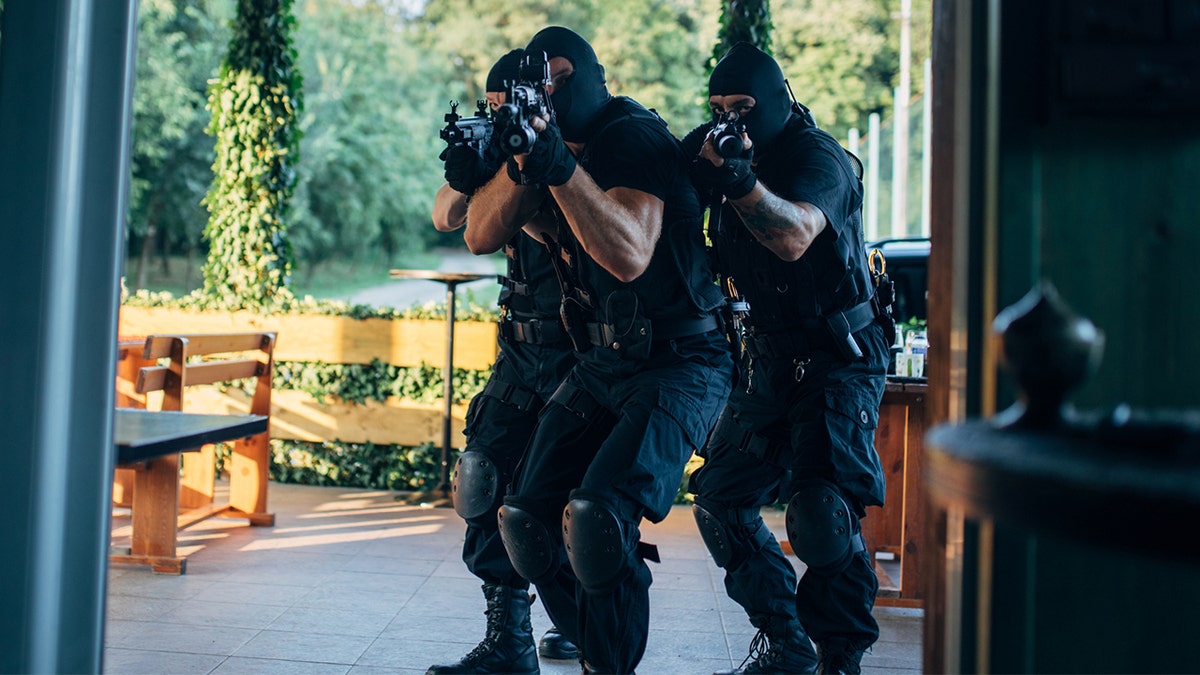 SEATTLE MAN ARRESTED FOR OVER 20 'SWATTING' CALLS IN US, CANADA
"They're utilizing different virtual private networks, they're bouncing off of IP addresses from different places trying to anonymize themselves, and it's really the ability to wreak as much emotional havoc as possible," Turgal said. "There's a number of different motivations for it, and none of them are good."
Turgal said swatters want to create emotional distress and put Americans in harm's way. He estimated that swatting incidents have at least doubled in the last year. 
"There are some threat actors out there that actually do this as a service, as sick as that sounds," Turgal said. "They actually put themselves out on the dark web and think, 'well, we'll dox, or we'll SWAT any type of organization that you want us to. You pay us a fee, and we'll do it.'"
He also said overseas terrorists could use AI masking technology to make swatting calls.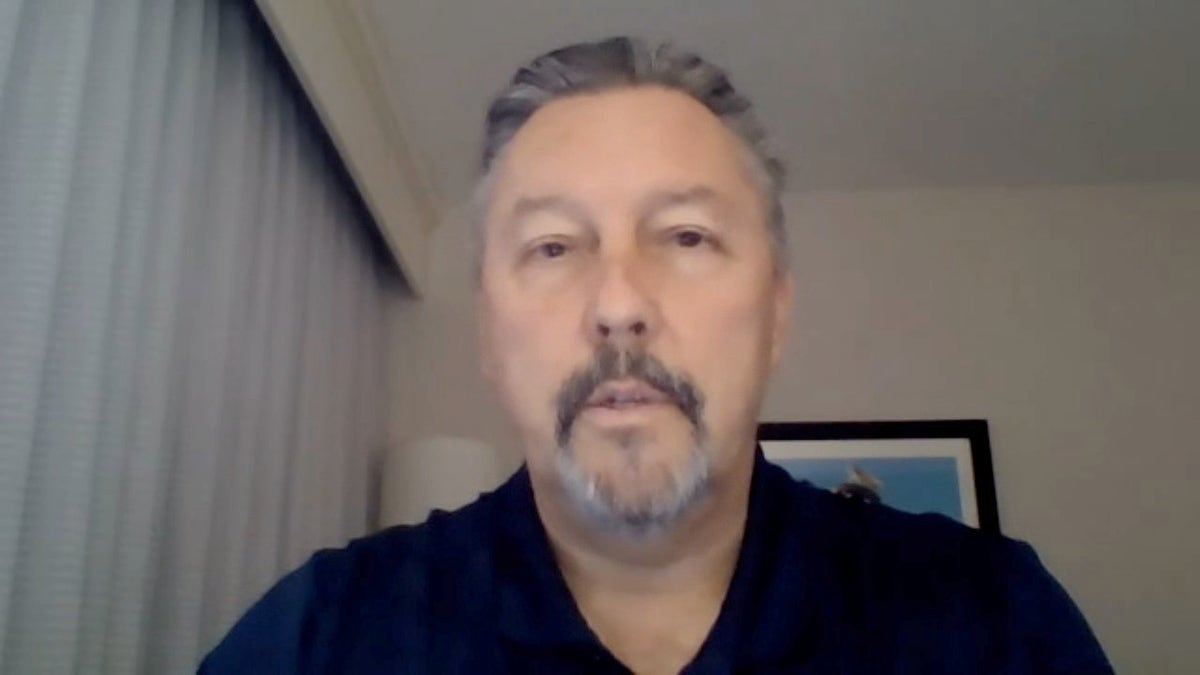 "There's a lot of countries out there now, not to be named, that would like to see the U.S. in chaos," Turgal added. "They would like to create help to create that situation." 
Schools have also become targets for fake threats. Nearly 64% of all violent incidents for the 2022-2023 school year were false active shooter reports, according to the Educator's School Safety Network. 
"Threat actors out there are utilizing this technique to really cause a lot of harm and a lot of damage to a lot of local schools," Turgal said. "It's not just the law enforcement officers that are there rolling into this situation that they don't know what it is. It's the students. It's the faculty. It's the parents."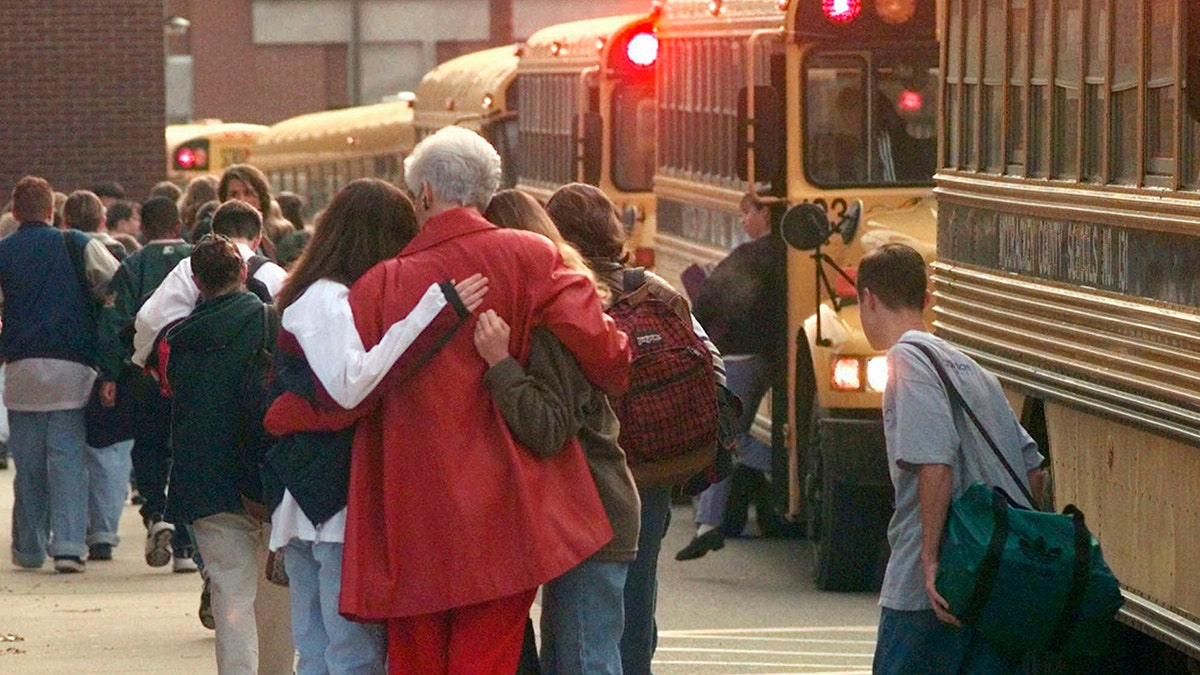 "There is a tremendous mental and emotional impact that occurs with these cases, and that's why they're so difficult," he continued. 
On March 30, for example, 36 false reports of mass shootings affected nearly 230 New York Schools, ABC News reported. 
Some swatting calls have even turned deadly. A police officer, for example, shot and killed a Kansas man during a response to a hoax call in 2017. 
FLORIDA SCHOOLS SEE SEVERAL 'HOAX' SWATTING CALLS, FORCING MULTIPLE LOCKDOWNS
Thor Eells, executive director of the National Tactical Officers Association, trains around 12,000 law enforcement officers annually. He said his group has to consider the added concerns from advanced AI when it teaches about swatting.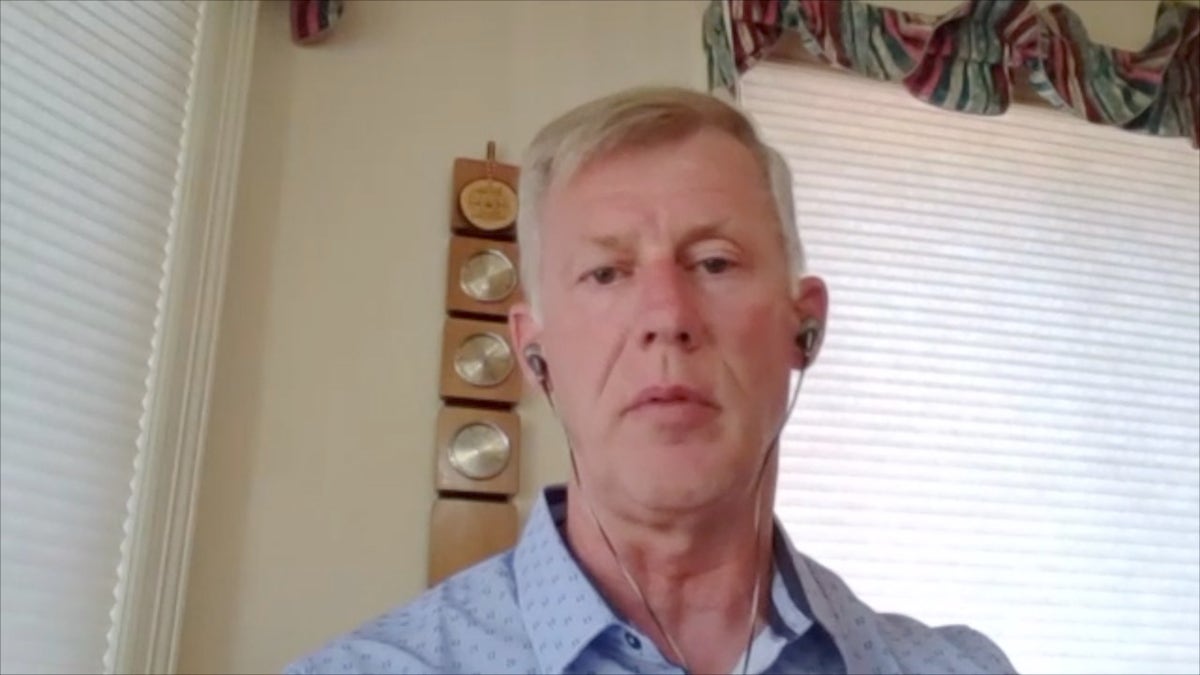 "The authenticity component of the AI is frightening," Eells told Fox News. "It's really incumbent upon us now to be more proactive than ever in recognizing that these technologies can be used in a negative manner as well as a positive manner."
AI STEPPING IN TO ASSIST 911 OPERATORS BATTERED BY TRAGIC CALLS, UNDERSTAFFING
One of the concerns police officers face when handling a false threat is the possibility that the hoax was staged so someone could distract law enforcement as they commit a crime elsewhere, Eells said.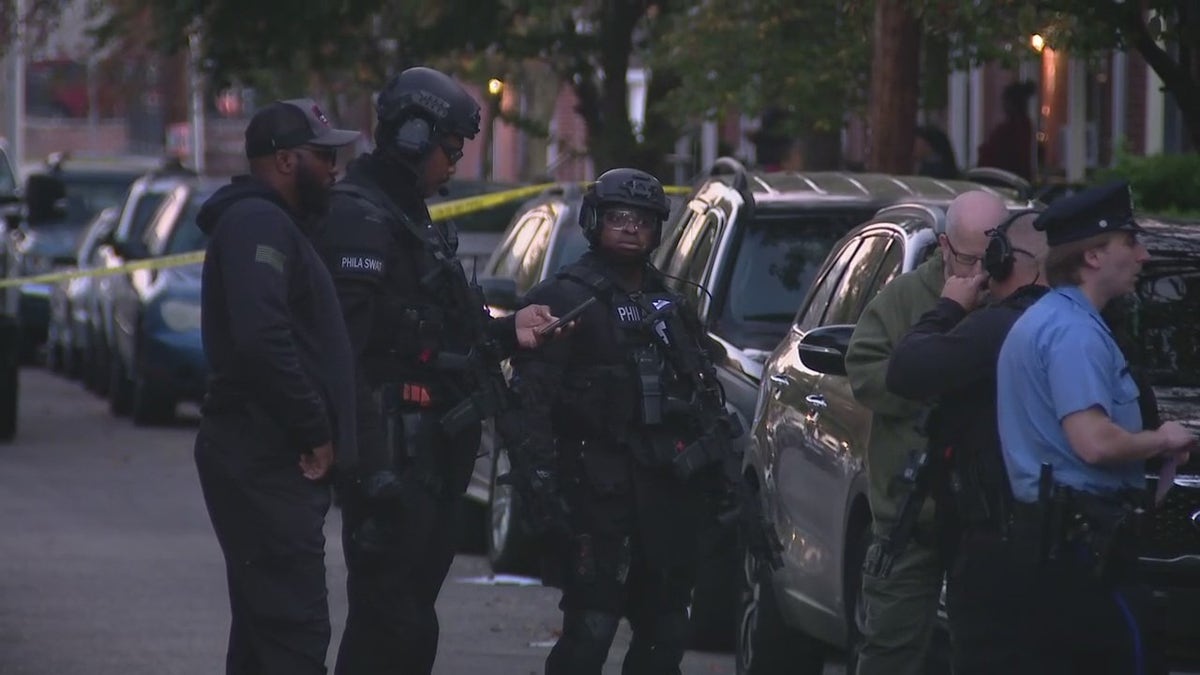 "When you do draw limited resources away from an area and then have an incident of legitimate criminal purpose take place, it's a delayed response," Eells said. "That could have an impact on the outcome."  
CLICK HERE TO GET THE FOX NEWS APP
Eells stressed communication between police, schools and the community as the key factor in curbing cyber crime threats.
"It is very, very important for law enforcement … from their 911 communications centers to their first responders, to their supervisors, to be proactive," Eells said. They should be "educating, gaining knowledge, and putting steps and procedures into place to mitigate and to minimize the dangers involved with this." 
Ramiro Vargas contributed to the accompanying video.
Mark Levin: The Democratic Party has 'devoured the culture,' forcing failed Marxist ideology on free people
Mark Levin's new book "The Democrat Party Hates America" is aptly named because the leftist party has "devoured the culture" and is set on foisting Marxism on a country founded on personal liberty, the "Life, Liberty & Levin" host said.
Levin was interviewed on his own program by "FOX & Friends Weekend" co-host Pete Hegseth, who praised his colleague's newest work, which was released Sept. 19.
Hegseth remarked that Americans might think they know the Democratic Party, but that Levin's book depicts why they might not fully comprehend its history and platform.
Levin has long spoken of the Democratic Party as the preeminent political force in the Confederacy during the Civil War, and that it was the party of former President Woodrow Wilson, who infamously showcased a Ku Klux Klan-friendly film at the White House. 
During the interview, Levin detailed why he believed Wilson to be a "closet racist."
LEVIN TALKS RISE OF 'AMERICAN MARXISM'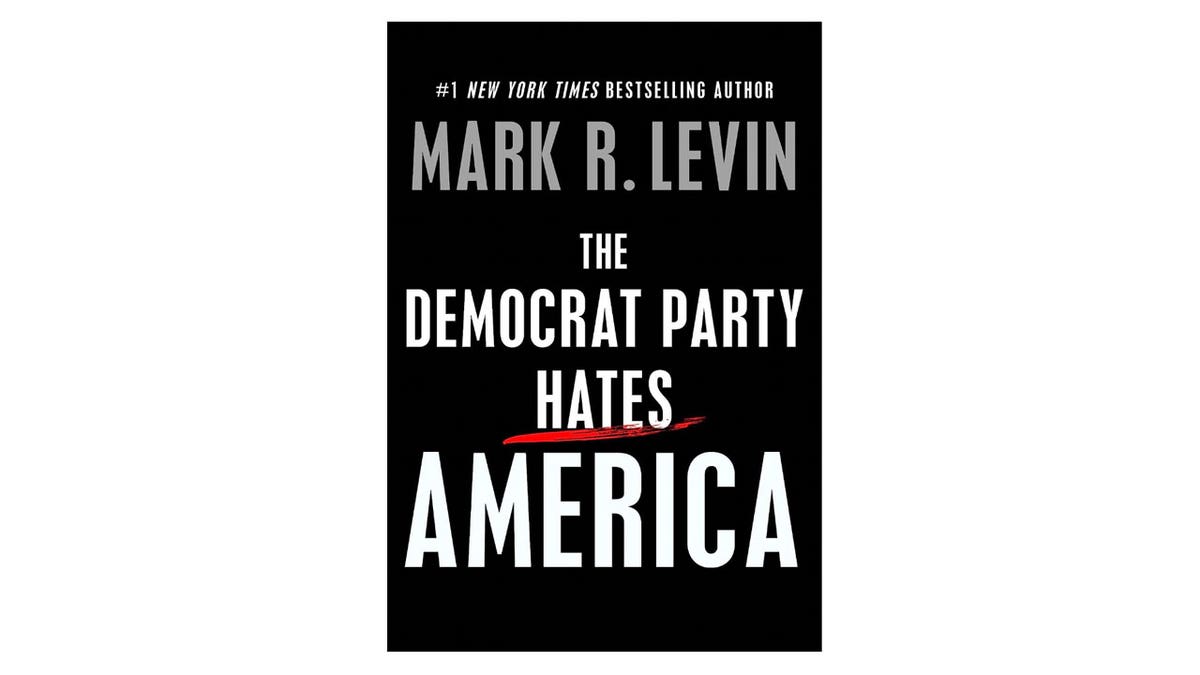 "I decided on the title when I finished the book, same with [my previous book] 'American Marxism,' and that title describes what's going on in this country today," Levin said.
"Marxism is obviously an alien ideology. It is a dangerous ideology. It's responsible for the death of 100 million people. Why? Because it's a failed ideology. The ideology is inhumane. It tries to take the human character and rejigger it and re-engineer it and build an entire ideology and society around this rejiggered, this re-engineered individual."
LEVIN: ATTEMPTS TO CONSTITUTIONALLY BAN TRUMP FROM OFFICE 'ALREADY FAILED'
Levin said a major flaw in Marxism's quest to "rejigger" individuality is that only God can create or intrinsically change man, man cannot change his fellow man.
"We can create an environment where we can have law and order, where we can have a civil society, where people can flourish if we emphasize liberty and an economic system that works with liberty, capitalism, if we recognize sovereignty and a culture and assimilation into that culture."
He said America has long embraced that thought, to its great benefit, adding that now forces within the Democratic Party want to "destroy it."
"We're now living in a society where nobody talks about liberty — where they trash our history, they rewrite our history that the Democrat Party has essentially devoured the culture," he added.
Later in the interview, Levin said the Democratic Party "defended slavery" in the 19th Century and was the party of the Confederacy under Jefferson Davis.
"That was the party opposed to reconstruction," he said. "That is the party that pushed segregation for 100 years after the Civil War. It is the party of eugenics. It is the party of racism, segregation. It is the party that really segregated the military after the Republicans desegregated it."
Levin later described how, in the book, he wrote that Democrats are far different than Republicans, calling the GOP an "ineffective" party that is the "default" for Americans who don't approve of Democratic "radicalism."
For more Culture, Media, Education, Opinion, and channel coverage, visit foxnews.com/media.