Amazon and other companies invested in affordable housing. Did it work?
To Kimberly Driggins, executive director of Washington Housing Conservancy (WHC), the late 2020 news that Crystal House apartments had come up for sale signaled a rare opportunity. The 825-unit luxury apartment building had long been an icon in Arlington, Virginia, lending its name to the immediate neighborhood, Crystal City.
If the affordable housing organization could buy the property, it could house people with a wider range of incomes. But WHC had been founded two years earlier, and this would be its first deal; there was no way the group could afford it alone.
Enter Amazon, the retail behemoth. Earlier that year, construction on the corporation's second headquarters had begun a few blocks away, and it was about to launch its $2bn Housing Equity Fund in the Washington DC area and two other locations. The fund's administrators were looking to make their first investment.
Driggins and her colleagues presented the idea to its leaders. "We weren't sure we could do this deal, but Amazon said, 'Never say never,'" she remembered.
Within two months, WHC closed on a $378m loan from Amazon to buy the property. By 2026, three-quarters of its units will be affordable to people earning below the area's median income.
That deal is a high-profile example of a phenomenon that spread over the last few years: private corporations' entrée into the affordable housing arena. In an effort to stem the housing crisis, technology firms, healthcare groups, banks and other companies announced large financial commitments to fund the construction and preservation of affordable housing. Today, however, that window of corporate giving to the housing sector seems to be closing. Has it made a measurable difference?
Affordable housing is typically built by cobbling together multiple sources of funding, and having these new options has been welcome and sometimes game-changing for the groups, both non-profit and for-profit, that build and renovate it. But the devil is in the details, and some corporations' plans – those with very low interest rates – have been more effective than others. More significantly, their efforts can outline just why the US is facing such a shortage of low-cost housing – and why even billions of dollars in short-term private capital won't solve it.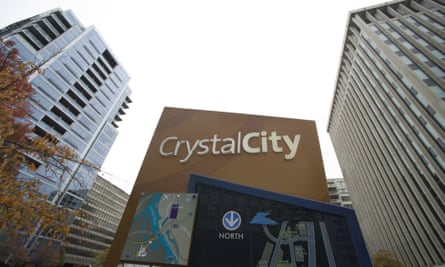 The announcements began rolling in around 2019. After steeply rising housing prices in the Seattle area and Silicon Valley led to a public backlash against technology companies there, Microsoft established a fund that eventually increased to $750m. Google committed $1bn, Facebook followed suit with the same amount and Apple announced it would dedicate $2.5bn.
The next year, when the pandemic and racial justice protests brought the country's inequities to the fore, more companies made high-profile announcements. Among them were healthcare companies, which have a clear financial stake in housing (better housing means healthier patient outcomes) and banks, required by the Community Reinvestment Act to invest in lower-income neighborhoods. United Healthcare promised $100m and later doubled it. JPMorgan Chase revealed a $400m fund, and Citibank said it was earmarking $200m for minority developers. In 2021, Amazon announced its Housing Equity Fund.
Most of the tech companies released their commitments with a sizable dose of public relations spin. Frequently overlooked in their press releases and the breathless media coverage was the fact that the vast majority of the funds were being deployed as loans, not grants. In the complicated world of affordable housing development, that's OK: loans, if they're low interest with long terms, can be incredibly useful to fill funding gaps.
Still, it has meant that the corporations will get almost all of the money back with interest, often at rates close to market levels. That is, earning tens of millions of dollars annually from these commitments. Meanwhile, affordable housing groups are making interest payments that could otherwise be used to build more low-cost units.
Similarly, corporations like Google that promised to repurpose some of their land for housing weren't donating that acreage; they were planning on leasing it to developers (Google's housing developments haven't yet broken ground). That's still useful in a place like Silicon Valley where buildable land is scarce, but again, they're benefiting from their own largesse. One housing developer, who requested anonymity, referred to the funds as "a lot of smoke and mirrors".
"Affordable housing" is for households making anywhere from zero dollars to 80% of an area's median income – which, in a place like Arlington county, is more than $100,000. Residential developments at the higher end of that scale earn lenders a greater return, while projects targeted to people earning 0-50% are impossible without a big grant or government subsidy. There are notable exceptions in areas where public subsidies have been available, but a majority of the corporate investments are resulting in units for people at the higher end of the income spectrum, rather than for very low-income families. That's a crucial point: those are the families most at risk of becoming homeless. But because homes that they can afford cost more to build, they tend to be in shorter supply.
Possibly the best-regarded corporate housing effort has been Amazon's activities in the Washington region. Its Housing Equity Fund is also focused on Seattle and Nashville, but it's had particular success in Washington. Unlike many other tech companies, Amazon eschewed using a fund managed by an outside entity; instead, its leaders made deals directly with local developers. While the company isn't particularly known for its warm, fuzzy approach, by virtually all accounts, it did a great job – in part because it hired staff who knew the region.
"The funding provided certainty, and it allowed developers to be bolder in their plans," said Jair Lynch, a DC-based developer who used Amazon loans for two projects.
Early deals like the Crystal House project targeted higher-income groups, but the fund's leaders responded to criticism and changed their approach, making sure that future transactions were for lower-income units. Transactions occurred extremely quickly, with very low interest rates, and some of the projects have been slated to remain affordable for 99 years, an unusually long time; typical affordable housing developments revert to market rate after 20 or 30 years.
The Amazon fund was also deployed at a critical time when social justice and affordable housing issues had become priorities for many, and interest rates were still low. Just as important, the Washington region has a well-connected housing ecosystem that includes developers, funders, politicians and administrators, and the money often allowed developers to leverage other investments or finalize deals that just needed a low-interest loan.
But even then, Amazon's projects rarely reached the poorest households – and when they did, it was only because government subsidies were available to offset costs.
The $1bn that Amazon pledged to invest in the Washington area is gone, and deals there have slowed to a trickle. Projects in Seattle and Nashville are still receiving funds, but by and large, this period of corporate investments in affordable housing is coming to a close. Interest rates and construction costs have soared, and tech companies in particular have laid off thousands of people – including many of their housing staff. And the era of action and goodwill that followed the killing of George Floyd has passed.
"There was a lot of energy, and then there wasn't," said Alex Schafran, a visiting scholar at San Jose State University's Institute for Metropolitan Studies and a former consultant for Facebook's housing initiative. "The balloon didn't pop overnight, but now there's very little air in it."
The level of money that affordable housing groups received probably won't be seen again anytime soon. It was useful, but in a few years, the units the funding created will be a drop in the bucket. By 2030, for example, the Washington area is slated to need 374,000 new housing units, three-quarters of which should be for low- and middle-income households. That figure dwarfs the 7,500 units created with Amazon's funds.
What the retailer's money did show, however, was that a reliable source of low-interest loans – from either the public or private sector – can work wonders in a fertile environment, particularly if it's available over the long term. "Affordable housing is actually one of the safest investments you could make, especially in a strong real estate market," Driggins said.
The past four years also illustrate very clearly that housing for the most vulnerable households simply cannot be built without vastly more public funding.
"Who can provide a lot of capital at a low rate of return or no rate of return? The government," said Derek Hyra, an urban policy professor at American University. "If the housing crisis is to be solved, I believe it'll have to be a public sector intervention."
Source: https://www.theguardian.com/us-news/2023/sep/08/us-affordable-housing-corporations-amazon-low-interest-rates
Adidas chief exec: Kanye West 'didn't mean what he said' with antisemitic comments
Bjørn Gulden, chief executive of Adidas, has lamented the end of the company's lucrative partnership with Kanye West, saying, "I don't think he meant what he said," regarding the rapper's antisemitic comments in October 2022.
West, who has changed his name to Ye, wrote on X (formerly Twitter) that he was "going death con 3 On JEWISH PEOPLE … You guys have toyed with me and tried to black ball anyone whoever opposes your agenda". On Instagram, he posted a screenshot of a conversation with Diddy, where he wrote: "Ima use you as an example to show the Jewish people that told you to call me that no one can threaten or influence me." Ye had caused further anger earlier that month by including T-shirts with the slogan White Lives Matter in a Yeezy fashion show in Paris.
Later in October, Adidas ended a creative partnership with Ye that had begun in 2015, saying his comments were "unacceptable, hateful and dangerous, and they violate the company's values of diversity and inclusion, mutual respect and fairness".
In December, Ye caused further outrage after posting an image of a swastika blended with the Star of David to X and praising Adolf Hitler and Nazis in an interview with Infowars host Alex Jones. "I see good things about Hitler," said Ye. "Every human being has something of value that they brought to the table, especially Hitler … [Nazis] did good things too." He added: "There's a lot of things that I love about Hitler."
Now, speaking on the Norwegian podcast In Good Company, Gulden elaborated on the rapper's departure, prior to Gulden's tenure which began in January after he left Puma.
"I think Kanye West is one of the most creative people in the world," he said. "Both in music and what I call street culture. So he's extremely creative and has together with Adi created a Yeezy line that was very successful. And then, as creative people, he did some statements, which wasn't that good. And that caused Adi to break the contract and withdraw the product. Very unfortunate, because I don't think he meant what he said and I don't think he's a bad person – it just came across that way.
"That meant we lost that business. One of the most successful collabs in history – very sad. But again, when you work with third parties, that could happen. It's part of the game. That can happen with an athlete, it can happen with an entertainer. It's part of the business."
With its futurist silhouettes and pop-cultural heft, Yeezy became a successful brand for Adidas, generating £1.3bn in 2021, 7% of Adidas's overall annual revenue. It was a major source of income for Ye, who took a reported 11% royalty cut.
After cutting ties with Ye, Adidas was lumbered with more than £1bn of unsold Yeezy stock. In May, Gulden announced plans for the stock, saying it would be sold but with a "significant amount" of proceeds handed to groups which combat hate speech, including the Anti-Defamation League, the Philonise & Keeta Floyd Institute for Social Change (run by the family of George Floyd) and the Foundation to Combat Antisemitism. At the time, Gulden said: "There is no place in sport or society for hate of any kind and we remain committed to fighting against it."
Jonathan Greenblatt, chief executive of the Anti-Defamation League who had condemned Ye as a "vicious antisemite" who "put Jews in danger", welcomed the move as "a thoughtful and caring resolution".
But the musician will still earn his share of profits, which has caused some consternation. Josef Schuster, president of the Central Council of Jews in Germany, said Adidas's donations were "highly commendable … [but] the fact that Kanye West would profit financially from the sale is highly problematic".
The end of the Yeezy product line contributed to a £350m drop in sales for Adidas in the first quarter of 2023, in a year-on-year comparison with 2022. Announcing those results in May, Gulden said: "2023 will be a bumpy year with disappointing numbers … the loss of Yeezy [is] of course hurting us."
Ye, who has hinted at a 2024 presidential run to follow his 2020 campaign, has kept a relatively low profile since his antisemitic comments, though has remained a tabloid fixation for his relationship with girlfriend and co-worker Bianca Censori. The couple were pictured together at London fashion week last week.
FTX sues Sam Bankman-Fried's parents, claiming they received millions in gifts
FTX is suing the parents of Sam Bankman-Fried, two longtime Stanford Law School professors, alleging that the couple inappropriately used company funds to enrich themselves through gifts and donations.
The cryptocurrency company, now operating under CEO John Jay Ray III, an expert in helping companies recover after bankruptcy, claims Joseph Bankman and Barbara Fried received funds from their son's company in the form of gifts and donations to specific causes.
The lawsuit is the company's first legal pursuit against Bankman-Fried's parents for their role in the company.
"As Bankman-Fried's parents, Bankman and Fried exploited their access and influence within the FTX enterprise to enrich themselves, directly and indirectly, by millions of dollars," the lawsuit said. "Despite presenting itself to investors and the public as a sophisticated group of cryptocurrency exchanges and businesses, the FTX Group was a self-described 'family business'."
The lawsuit said Bankman and Fried received a $10m gift and a $16.4m luxury home in the Bahamas, where FTX was based, "despite knowing or blatantly ignoring that the FTX Group was insolvent or on the brink of insolvency". The couple also advocated for "tens of millions of dollars" of company funds to be used for political and charitable contributions, including to Stanford and to Mind the Gap, a leftwing super political action committee (Pac) co-founded by Fried.
The couple "either knew – or ignored bright red flags revealing – that their son, Bankman-Fried, and other FTX Insiders were orchestrating a vast fraudulent scheme to profit and promote their personal and charitable agendas at [the company's] expense".
The company is also accusing Bankman of trying to help cover up FTX mismanagement and fraud, saying that he "portrayed himself as the proverbial adult in the room – and was uniquely positioned to fulfill that role – as he worked alongside inexperienced fellow executive officers, directors and and managers responsible for safeguarding billions of dollars."
The couple has not publicly commented on the lawsuit, though a spokesperson last year told the New York Times that Bankman had worked for FTX for 11 months and said "most of his time was spent identifying worthy health-related charities".
Bankman-Fried faces seven counts of federal charges, including charges of fraud and money laundering. After spending months under house arrest in his parents' home in Palo Alto, Bankman-Fried was sent to a Brooklyn jail in August after a judge ruled he had tampered with witnesses. The former FTX CEO had leaked to the New York Times personal writings of Caroline Ellison, Bankman-Fried former romantic partner and former chief executive of Alameda Research, the hedge fund that was connected to FTX.
Bankman-Fried's lawyers have been fighting for his release from prison ahead of his 3 October trial start date.
Instacart shares jump 43% in grocery delivery business's Nasdaq debut
Shares in online grocery delivery business Instacart jumped 43% in its Nasdaq trading debut on Tuesday.
While shares dropped back in later trading, ending the day up just over 12%, the price pop was the second successful initial public offering (IPO) in a week following the sale of British microchip designer Arm.
Instacart's shares started trading at $30 and closed at $34.23, valuing the company at about $11bn. That's about half the valuation it received from investors last March.
Instacart's core business is to send couriers to grocery stores to pick out orders and deliver them to homes, but in recent years it has expanded into advertising and technology services, including artificial intelligence operations.
Instacart executives pitched the offering as an opportunity to get in on a revolution in the grocery business that, they said, had notably lagged in developing technologies to meet shifting consumer habits.
US consumers are ordering more groceries online than they did before the pandemic, when demand for home delivery soared, but they are doing so less often. Instacart has only recently started making profits after years of losses and faces strong competition from Uber and DoorDash.
Instacart's share offering was backed by big investors, including PepsiCo, Norway's Norges Bank and Sequoia Capital.
Among the winners from the IPO is Apoorva Mehta, 37, who co-founded the company in 2012 and stepped down as CEO in 2021. Mehta's 10% stake in the firm is now valued at $1.3bn.
Instacart currently has more than 3,000 employees and about 600,000 "shoppers" – independent contractors who pick up orders. The company has said it will pay bonuses to shoppers who have delivered at least 5,000 orders and a $20,000 bonus to those who have delivered at least 15,000 orders.