Airline outrage: Passenger reportedly tells mom in first class she shouldn't be there with a child
After an airline passenger allegedly accosted a woman because she had her toddler in the plane's first-class section, the anonymous mom took to Reddit to ask others if it was wrong of her to book first-class plane tickets for her young child — and people chimed in.  
The Reddit user, One-Criticism5777, turned to the "Am I the A******" subreddit on Saturday, Nov. 26. She said a male passenger accused her of sitting in the wrong boarding class on purpose — and that he went on to call her a derogatory term.
The mother said she and her husband had "decided to splurge" on their cross-country flight for Thanksgiving. They booked a first-class ticket for their nearly 3-year-old daughter, who was traveling with them.
AIRLINE PASSENGER 'STUCK' BETWEEN COUPLE WITH BABY GETS 'HUGE' RESPONSE ON TWITTER
"We boarded early since my husband is disabled and when another 1st class passenger saw us he started glaring," One-Criticism5777 wrote. 
"Shortly after he sat down, a flight attendant came up and asked to see our boarding passes to make sure we were seated correctly. We showed her our boarding passes and she was like, 'Cool, y'all are good.'"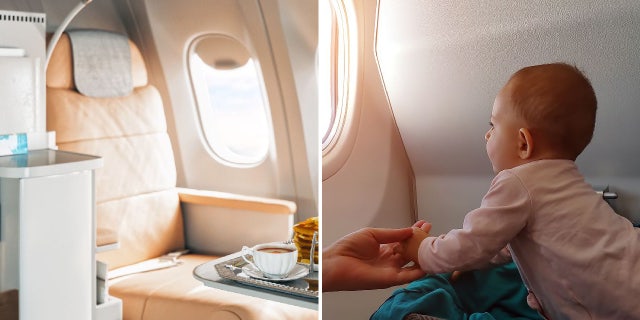 A second flight attendant reportedly checked the family's boarding passes before takeoff — and determined they were in their correct seats.
Yet shortly after takeoff, One-Criticism5777 said the man who glared at her family tapped her on the shoulder and claimed that children were not allowed to be seated in first class.
PASSENGER'S RECLINED PLANE SEAT SEEN IN TIKTOK VIDEO REAWAKENS DEBATE: 'BANE OF MY EXISTENCE'
He reportedly said the family should move to their "real seats," according to One-Criticism5777's recollection on Reddit.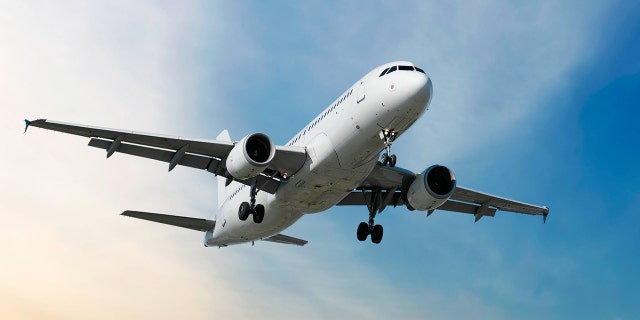 One-Criticism5777 wrote that when the confrontation happened, her husband was asleep and her daughter was "in the middle of coloring." 
"I realized he was probably the person that complained before takeoff that we were in the wrong seats and decided before I got upset I wanted the flight attendants to deal with this," One-Criticism5777 wrote.
THIS TRAVEL HACK REVEALS HOW TO GET A 'WHOLE ROW TO YOURSELF' ON FLIGHTS
"I told him that I did not feel comfortable talking with him and that I was calling a flight attendant to come handle this," she continued. 
"He got flustered but ultimately stood awkwardly next to me in the aisle until a flight attendant came to clear things up."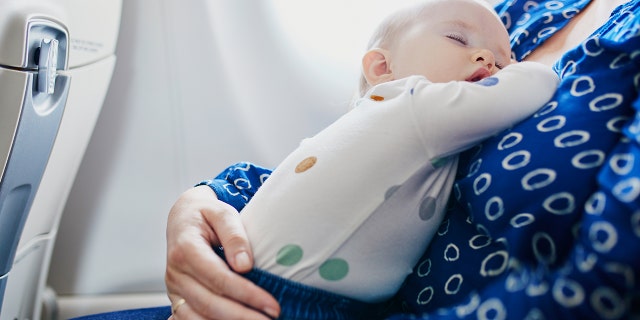 The issue was seemingly resolved when a flight attendant told the male passenger that the seating arrangement was correct and he was told to not bother the family again, according to One-Criticism5777.
Yet the woman on Reddit claimed that when it came time to deplane, the male passenger whispered a derogatory term in her ear and then said that "he pays too much money for first class to be surrounded by children."
FLIGHT ATTENDANT REVEALS HOW PASSENGERS HAVE SCORED FREE, FIRST-CLASS SEATS   
One-Criticism5777 said she was confused by the man's aggression because her daughter did not cry or cause a disruption on the plane.
"She stayed seated and quietly [played] throughout the flight, only getting up when she had to go potty," One-Criticism5777 wrote.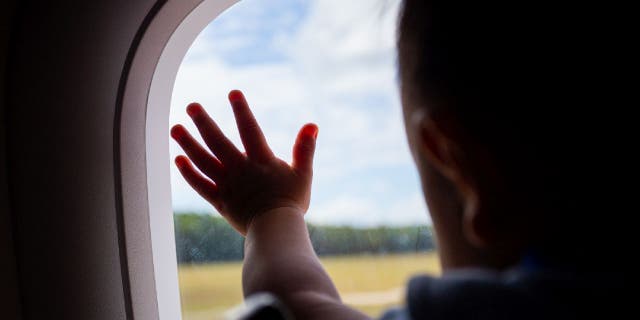 The anonymous mom noted that her daughter is well-behaved on flights because the parents give her baby acetaminophen (a pediatric pain reliever) and gripe water (a sodium bicarbonate liquid supplement) to diminish discomfort during the flight, according to a pediatrician's recommendation.
One-Criticism5777 said she initially thought she was in the right because her daughter "didn't misbehave or even cry" while they were in first class; but after speaking with other people over the holiday weekend, she said she was left with doubts.
AIR TRAVEL CONTROVERSY: PASSENGERS WHO RECLINE THEIR SEATS ON PLANES ARE SEEN AS 'RUDE'
"After talking to family at Thanksgiving many of them told me that we should book economy next time because people pay extra to relax in 1st class," One-Criticism5777 wrote. "Are we really a******* for flying 1st class with our toddler?"
Fox News Digital reached out to One-Criticism5777 for comment.
Many Reddit users appeared to agree that One-Criticism5777 was not in the wrong for booking a first-class ticket for her daughter, according to the thread.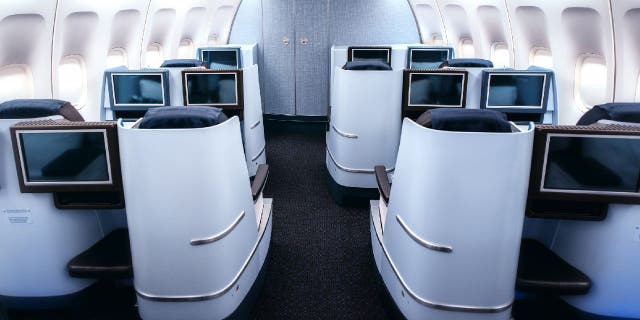 The post went viral — receiving more than 8,000 upvotes and generating more than 1,600 comments, as of Monday, Dec. 5.  
"Even if your child did cry, it wouldn't have mattered because you paid and are entitled to the seats you paid for," the post's top commenter wrote. 
"If they don't want to be around children/other people that bad — they should fly private."
FOLLOW US ON FACEBOOK FOR MORE FOX LIFESTYLE NEWS
"Can we also throw in the misogyny?" another commenter said. "He approached [the original poster (OP)] when husband was conveniently sleeping and then made a point to use a sexist slur again only to OP."
Babies in first class: Is this allowed? 
If some passengers wish for adult-only flights in the hope of avoiding crying babies or children in general, there are no child-free commercial airlines.
Daniel Levine, director at Avant Guide Institute (AGI), a New York-based business and consumer trend consulting firm, told Fox News Digital that he doesn't know of a single airline that "explicitly forbids children in premium classes."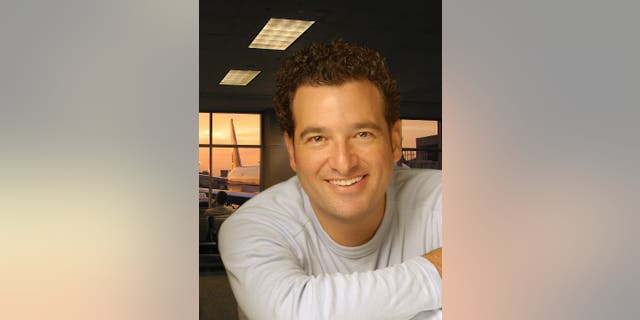 The only airline seating policy he could think of that comes close is Japan Airlines, which reportedly deployed a booking tool that allows passengers to know where infants will be seated if travel arrangements have been booked. 
A seat map uses a baby emoji to show where "little offenders" are located.
"Their seat map uses a special baby emoji to show where the little offenders are located, so you can choose to be as far away as possible," Levine said. 
CLICK HERE TO GET THE FOX NEWS APP
"Or close, if you really like babies," he added. 
He said that most airlines try to reserve front-of-plane bulkhead rows for babies in bassinets, while families ticketed with economy seats are usually placed to the rear.
CLICK HERE TO SIGN UP FOR OUR LIFESTYLE NEWSLETTER
"Look, the fact is, babies cry. That's what they do," Levine said. 
"Nobody loves sitting next to crying babies, but there are some tips and techniques you can use to minimize your chances of screaming in your ear, or worse." 
He said, "In all classes, experienced flyers plug their ears or travel with a good pair of noise-canceling headphones."
Source: https://www.foxnews.com/lifestyle/airline-outrage-passenger-tells-mom-first-class-she-shouldnt-there-child
On this day in history, June 7, 1942, Battle of Midway ends in decisive US victory
On this day in history, June 7, 1942, the Battle of Midway — regarded as one of the most decisive U.S. victories in its war against Japan — came to an end.  
The Battle of Midway was an Allied naval victory and a major turning point in World War II. 
The battle was fought between Japanese and American carrier forces near the Midway Atoll, a territory of the United States in the central Pacific, from June 4-7, 1942.
On June 4, 1942, the Battle of Midway began. 
ON THIS DAY IN HISTORY, JUNE 6, 1944, US AND ALLIES INVADE NORMANDY IN GREATEST MILITARY INVASION
Midway Island is a fairly isolated atoll, so named because it is midway between North America and Asia in the North Pacific Ocean, according to National Geographic.
Midway's importance grew for commercial and military planners, says the National Oceanic and Atmospheric Administration (NOAA).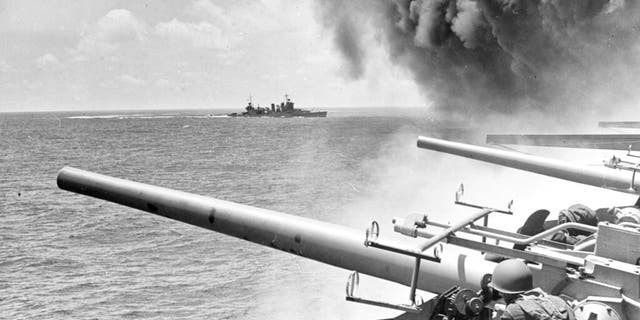 In the 1930s, Midway became a stopover for Pan American Airways' "flying clippers" — seaplanes crossing the ocean on their five-day transpacific passage, the same source indicates.
Midway was an incredibly strategic location, multiple sources say. 
"The Imperial Japanese Navy planned to use it to secure their sphere of influence in the Pacific theater of the war," according to National Geographic. 
D-DAY 79 YEARS LATER: HOW FDR'S POWERFUL PRAYER UNITED AMERICANS
"The Japanese had not lost a naval battle in more than 50 years, and had nearly destroyed the American fleet just six months earlier in a surprise attack on Pearl Harbor, Hawaii." 
The American success at Midway was a major victory over the Imperial Japanese Navy. 
Pearl Harbor is about 1,300 miles east of Midway, says the same source.
In preparation, American military and intelligence forces worked together to defeat the Japanese.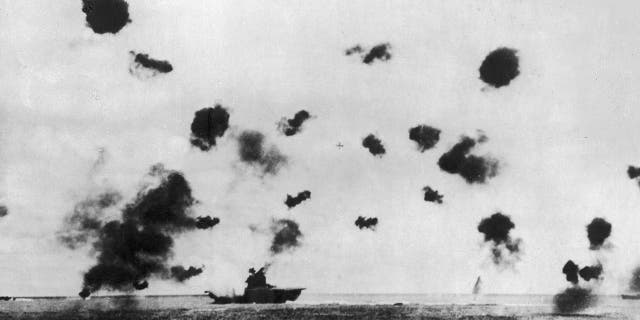 Code breakers were able to decipher Japanese naval code, allowing American leaders to anticipate Japanese maneuvers, notes National Geographic. 
Because of this, the U.S. Navy was then able to launch a surprise attack on the larger Japanese fleet in the area and the Battle of Midway turned the tide of the war, says the same source. 
WORLD WAR II'S D-DAY: PHOTOS REVEAL WORLD'S LARGEST AMPHIBIOUS INVASION
The American success at Midway was a major victory over the Imperial Japanese Navy as all four Japanese carriers — Akagi, Hiryu, Kaga and Soryu — had participated in the attack on Pearl Harbor, says the National WWII Museum.
The Battle of Midway is often referred to as the turning point of the war in the Pacific.
"Sinking those Japanese carriers represented a resounding defeat over the enemy fleet which had wrought such destruction only six months before," the same source says.
CLICK HERE TO SIGN UP FOR OUR LIFESTYLE NEWSLETTER
The Imperial Japanese Navy would not be capable of overcoming the loss of four carriers and over 100 trained pilots — and with the loss at Midway, the Japanese offensive in the Pacific was overturned and the United States began offensive action in the Pacific, says the National WWII Museum.
The Battle of Midway is widely considered the most decisive U.S. victory of that period.
It is often referred to as the turning point of the war in the Pacific.
CLICK HERE TO GET THE FOX NEWS APP
Midway Atoll has since been designated as a National Memorial to the Battle of Midway, says the National Oceanic and Atmospheric Administration.
Invisible AI's 'intelligent agent' cameras can see what autoworkers and machines are doing wrong
Tesla CEO Elon Musk often refers to the automobile factory as "the machine that builds the machine," but there are plenty of human workers involved in even the most highly automated plants.
They remain a key part of the exceedingly complex process that is automobile assembly but need to operate as efficiently as their mechanical counterparts to keep cars and trucks coming off the line with a combination of quality and speed.
Weeding out issues and making sure everything is running smoothly has traditionally meant sending quality control personnel up and down the lines to get eyes on the action. But now there's a way to automate that job with better results than ever before.
WHAT ARE THE FOUR MAIN TYPES OF AI?
Palo Alto-based Invisible AI was founded by veterans of the autonomous car industry who saw an alternative for the artificial intelligence-driven machine vision technology they were working on that could come to market long before the mass acceptance of self-driving cars.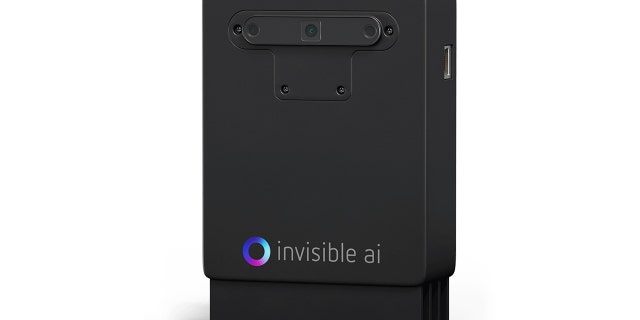 The company designed a network of cameras that can monitor an assembly line in real time and spot even the smallest things going wrong.
"Productivity, safety and quality are always top of mind in manufacturing, especially auto," Invisible AI CEO Eric Danzinger told Fox News Digital.
The self-contained units are equipped with stereoscopic vision and onboard processing that allows them to be easily set up in a factory without having to tap into the facility's own networks.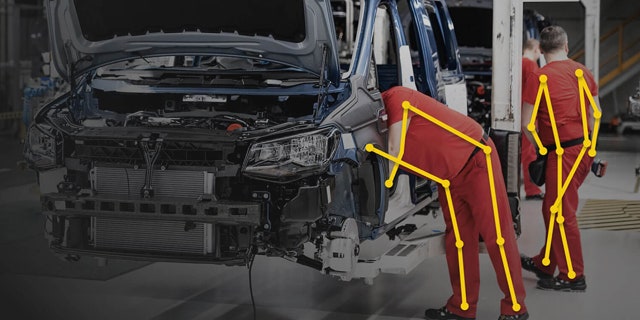 "Our AI is not just about watching one workstation but about getting that view across the line about where you're hitting production bottlenecks, where you're seeing deviations from how the work is supposed to be done and where you're seeing issues like bad reaches that can cause physical issues for your workers," Danzinger said.
The cameras don't need to be programmed with the assembly process. They only have to scan a single, correct cycle, and then the system can determine if anything deviates from it later.
"Our AI system analyzes the video, from raw pixels, to understand the pattern of work that's happening and then compares those patterns so we can tell if someone is following a standard," Danzinger explained. "All of that is being done by an intelligent agent in the cameras so a person doesn't have to.
"If you have 100 cameras on one section of an assembly, you are actually seeing in 3D the living, breathing line."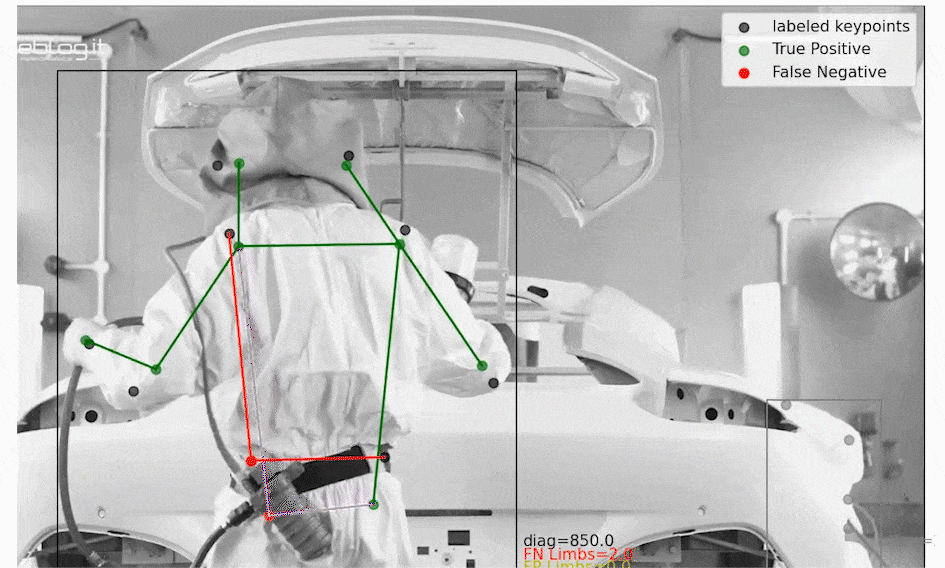 Pricing varies by application, but Danzinger said the cost is far less than bringing in a consulting team or trying to accomplish the same work manually, which really can't be done given the scope of what the system is capable of. 
Since they're self-contained, installing all the cameras can be done in a couple of days between shifts.
"Our system has become the place you can go to help frontline employees understand the work being done," Danzinger said.
"There are a million things happening. People are sick, bad parts are coming from suppliers, machines are broken down. … To be able to know what's going on, what's the most crucial component to fix, how do I meet my numbers? That's the most important thing."
CLICK HERE TO SIGN UP FOR THE FOX NEWS AUTOS NEWSLETTER
Invisible AI has collected a roster of a dozen automotive parts suppliers and four original equipment manufactures as clients, including Toyota, which uses the system at a factory in Indiana.
Toyota declined to provide comment for this report, but Senior Engineer Jihad Abdul-Rahim said when the project was announced last year that "Invisible AI is not only helping us find opportunities for improvement on the assembly lines, but we're also constantly finding new use cases for their technology, such as ergonomics analysis to proactively prevent injuries."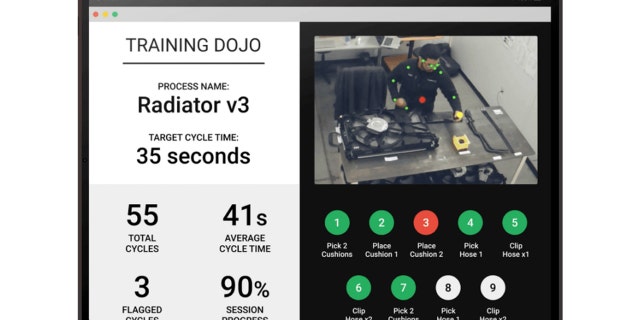 Danzinger said details about its other customers and how they are using the system is confidential and that Invisible AI can't provide details on their behalf.
As far as privacy is concerned, the system doesn't have facial recognition technology, and it can blur faces captured on video. But the point of it is to offer direct feedback, so it is not an entirely anonymized analytical tool.
CLICK HERE TO GET THE FOX NEWS APP
"Most of what we see is helping workers have a voice and raise their hand to say, 'This is broken. We need help fixing it,' and actually getting a response," Danzinger said.
D-Day 79 years later: How FDR's powerful prayer united Americans
President Franklin D. Roosevelt trumpeted America's foundation of faith to inspire the nation in its finest hour: D-Day, June 6, 1944. 
"Almighty God: Our sons, pride of our nation, this day have set upon a mighty endeavor, a struggle to preserve our republic, our religion and our civilization, and to set free a suffering humanity," FDR said resolutely on D-Day, leading a prayer that crackled from radios coast to coast and to service members and occupied nations around the globe.
Some Americans believe that his stirring call to spiritual arms can unite the nation once again and pay tribute to the sacrifice and commitment of our military and veterans.
ON THIS DAY IN HISTORY, JUNE 6, 1944, US AND ALLIES INVADE NORMANDY IN GREATEST MILITARY INVASION
"FDR's prayer seemed to bring everybody together," said Chris Long of Akron, Ohio, leader of the D-Day Prayer Project, which installed the prayer permanently at the National World War II Memorial in Washington, D.C. in 2022. "We hope it can speak to generations to come."
Head of the Christian Alliance of America, Long launched the effort in 2011 to get the rousing text of Roosevelt's prayer, all 525 words of it, engraved in perpetuity at the national memorial.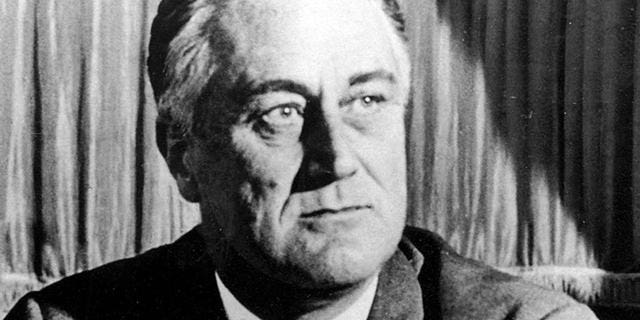 The WWII Memorial Prayer Act, sponsored by Sen. Rob Portman, R-Ohio and Rep. Bill Johnson, R-Ohio, was passed unanimously by the Senate in 2014 and enjoyed overwhelming bipartisan support in the House two weeks later. 
President Obama signed the bill into law on June 30, 2014, but no tax dollars were allotted to the project. 
The permanent memorial features brass plates engraved with the prayer mounted on a granite base. 
Long led a group in 2019, on the 75th anniversary of D-Day, that installed a temporary tablet listing the text of the prayer as a "placeholder," he said, for the future permanent installment within the National World War II Memorial's Circle of Remembrance.
WORLD WAR II'S D-DAY: PHOTOS REVEAL WORLD'S LARGEST AMPHIBIOUS INVASION
Funding for the permanent installment has come in fits and starts from private sources and citizens, most notably a $2 million donation by the Lilly Endowment Inc., said Friends of the National World War II Memorial executive director Holly Rotondi. 
She called the effort "a real labor of love."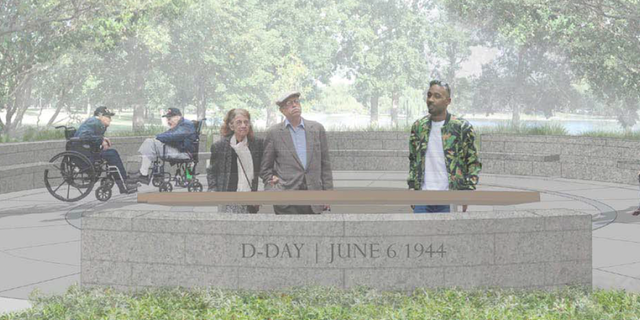 The memorial features brass plates engraved with the prayer mounted on a granite base. 
Spiritual mobilization of Americans
Roosevelt called for the spiritual mobilization of the American people as the massive D-Day invasion force stormed by air and sea into Normandy, France. 
The U.S. and the Allies landed 160,000 troops in France on the first day alone. The effort was supported by tens thousands of other members of the multinational armed forces who manned warships and aircraft.
The young lives of every soldier, sailor and airman hung upon the outcome of the invasion. 
The nation awoke on June 6, 1944, to learn that its heroic youth crawled from the sea and fell from the sky overnight in an effort to wrest an enslaved Europe from Hitler's clutches. 
Americans knew that the young lives of every soldier, sailor and airman, along with the fate of the free world, hung upon the outcome of the invasion.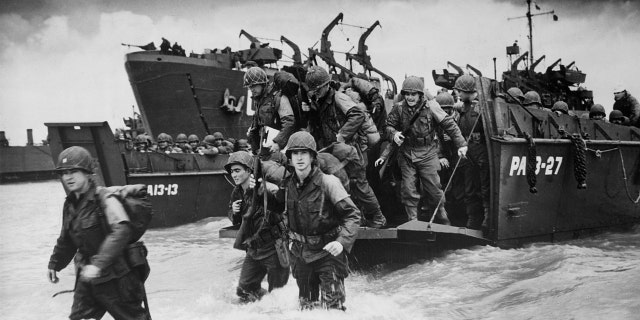 Roosevelt steeled frightened mothers and fathers, and a worried but determined nation, for the shocking human cost to come. 
"Men's souls will be shaken with the violences of war," the president said soberly.
MEET THE AMERICAN WHO HONORS THE MEMORY OF 200,000 FALLEN WAR HEROES
"Some will never return," he said. "Embrace these, Father, and receive them, Thy heroic servants, into Thy kingdom … I ask that our people devote themselves into a continuance of prayer … And, O Lord, give us faith. Give us faith in Thee; faith in our sons; faith in each other; faith in our united crusade."
"Men's souls will be shaken with the violences of war." — FDR 
More than 4,400 Americans were killed on D-Day alone, according to figures from the National D-Day Memorial in Bedford, Virginia. 
By the time the battle for Normandy was won in August 1944, as many as 29,000 American troops were dead and more than 100,000 were wounded or missing in action. 
The president wrote the prayer himself, with the help of his daughter Anna and her husband John Boettiger, according to the Franklin Delano Roosevelt Presidential Library and Museum in Hyde Park, New York.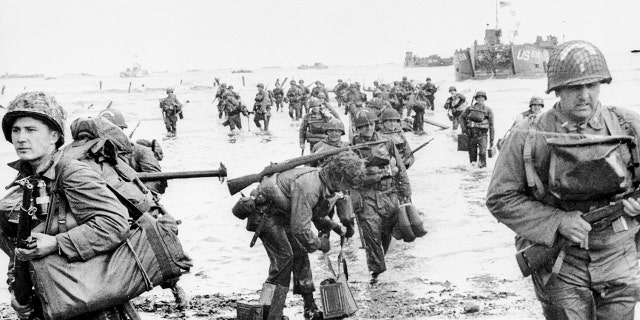 FDR could be heard shuffling the pages as he delivered the address on June 6. 
An estimated 100 million people worldwide heard Roosevelt's plea over the airwaves, said Long of the D-Day Prayer Project, including many of those living in fear in Nazi-occupied Europe.
'Friends and salvation'
"The best part about the invasion is that I have the feeling that friends are on the way," young Anne Frank wrote hopefully in her diary on June 6, while secreted away amid a "huge commotion in The Annex" of an Amsterdam apartment, as BBC news of the landings crackled over the radio. 
"The thought of friends and salvation mean everything to us!"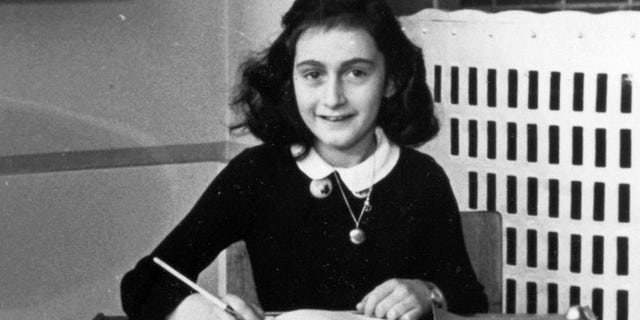 The 1959 Oscar-winning Hollywood version of the Jewish teen's tragic story shows the Frank family and other residents of The Annex singing and dancing joyously in celebration of the D-Day landings. 
Then they huddled around a concealed radio as Roosevelt's prayerful voice invoked "Almighty God" and delivered hope into their hidden little corner of Holland. 
D-DAY BATTLE SITES EVERY AMERICAN SHOULD SEE AS EPIC INVASION FASCINATION DRAWS MILLIONS TO NORMANDY 
"We'll need to be brave and endure the many fears and hardships and the suffering yet to come," the teenager wrote that day, her entry eerily echoing the words of promise and the warnings of reality that the American president shared in his global address. 
Americans by the millions instinctively responded to the news of the D-Day invasion by flooding churches and synagogues.
Several sources called FDR's faith-filled entreaties that day and the resulting response the largest mass prayer in human history. 
The text of it was reported the next day on the front page of almost every newspaper in America. 
The New York Times published the prayer, dutifully transcribed word for word, on its front page on June 7 under a dramatic scripted Gothic headline, "Let Our Hearts Be Stout."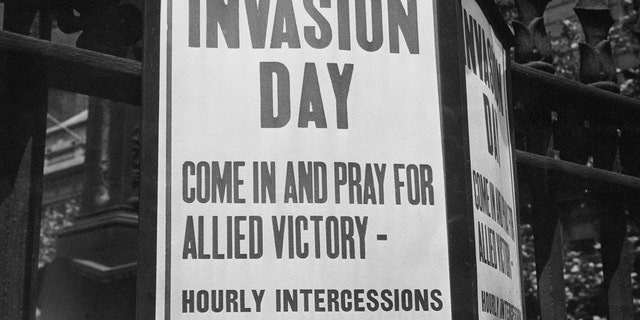 Americans by the millions instinctively responded to the news of the D-Day invasion by flooding their churches and synagogues.
"The impulse to pray was overwhelming," wrote author Stephen Ambrose in his book, "D-Day, June 6, 1944: the Climactic Battle of World War II." 
"Across the United States and Canada church bells rang … as a solemn reminder of national unity and a call to formal prayer. Special services were held in every church and synagogue in the land. Pews were jammed with worshippers," he wrote.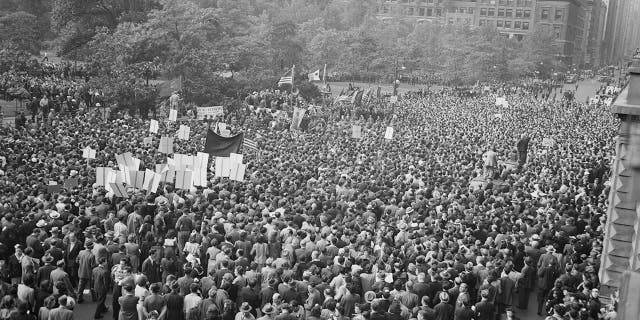 Mayor Fiorello LaGuardia of New York City hosted an impromptu prayer service on D-Day before a crowd estimated as large as 50,000 people in Madison Square Park in Manhattan. 
The bells of the historic Old North Church in Boston rang that morning, while schoolchildren "recited the Lord's Prayer in every classroom in Massachusetts," The Boston Herald reported that day. 
"The impulse to pray was overwhelming." — Stephen Ambrose
The Liberty Bell in Philadelphia rang for the first time in 109 years, among countless other chimes of support across the nation. 
"Philadelphia Mayor Bernard Samuel tapped the bell … sending its voice throughout the country," wrote Ambrose. "Then he offered a prayer."
Churches and synagogues opened around the clock to handle the flood of Americans seeking strength, comfort and unity in the pews of their houses of worship.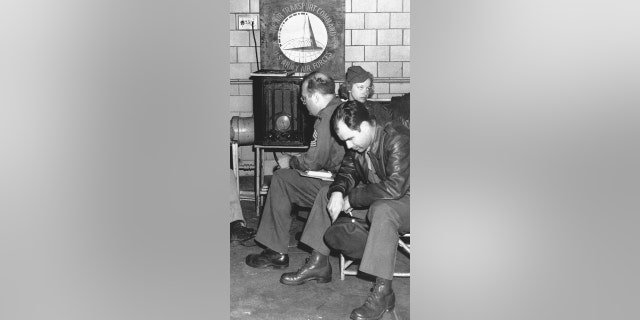 It's notable that D-Day was a Tuesday, not a typical day of church services, and the date of the invasion was a carefully guarded secret. 
Still, Americans awoke that morning, heard the news and reflexively rallied around their faith.
"Led by President Roosevelt, the entire country joined in solemn prayer yesterday for the success of the United Nations armies of liberation," wrote reporter Laurence Resner in a front-page story on The New York Times on June 7, 1944. 
D-DAY: EVERYTHING YOU NEED TO KNOW ABOUT THE HISTORIC WWII BATTLE
The newspaper's embrace of America's spiritual foundations wrapped around its editorial pages that day, too.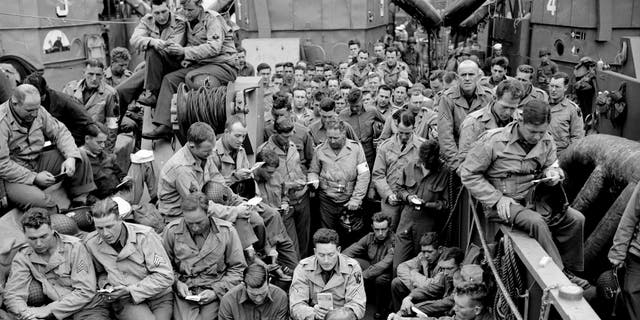 "This nation was born in the only revolution in history made in the name of God. It was born of the conception that the rights of man … are given him by God as the inalienable birthright of the human being," wrote The Times editorial board, led by Arthur Hays Sulzberger, great-grandfather of the outlet's current chairman, A.G. Sulzberger, on June 7. 
The editorial appeared under the headline, "Let Us Pray."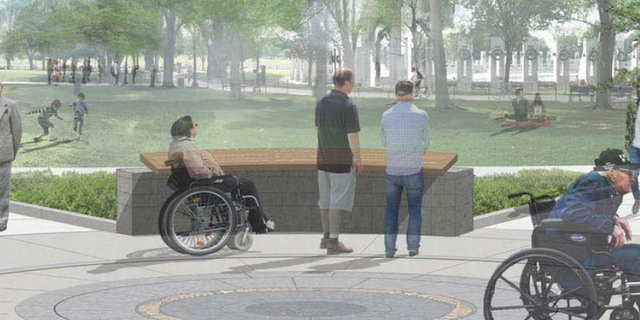 It continued: "We pray for the boys … we pray for our country … the cause prays for itself, for it is the cause of the God who created men free and equal."
Said Roosevelt to America, "Help us, Almighty God, to rededicate ourselves in renewed faith in Thee in this hour of great sacrifice."
'Need the same continuance of prayer' 
Long of the D-Day Prayer Project said he awoke one morning more than a decade ago, turned to his wife and told her of his idea of have the president's appeal to the faith of the American people etched for eternity at the nation's capital.  
He said he hopes the FDR prayer memorial can help bring the nation together in faith once again. 
CLICK HERE TO SIGN UP FOR OUR LIFESTYLE NEWSLETTER
As a sign of his hope, he cited the bipartisan support the bill received in 2014, allowing the project at the federal memorial to move forward. 
"I think it's true right now that the nation is in turmoil," said Long. 
CLICK HERE TO GET THE FOX NEWS APP
"This is a time when we need the same continuance of prayer that Roosevelt asked for on D-Day," he also said. 
"Not one prayer, but a continuance of prayer."