After their two kids died in a falling tree accident, parents rent billboard 'to save another life'
An Indiana mother and father are alerting people about an overlooked danger after the tragic loss of their two young children last year.
On April 23, 2022, Crystal and Brian Clark, along with their son Xander, 9 and daughter, Ziva, 8, went out to Indian Oaks, a nearby campground that the family frequently visited.
It had been fairly windy that day but the sun was shining, Crystal Clark told Fox News Digital.
GEORGIA MOM OF 6-YEAR-OLD CHILD WHO CLMBED INTO HOT CAR AND DIED HAS URGENT WARNING FOR PARENTS
"I decided after [lunch] we should go for a golf cart ride because it was a beautiful day," Crystal Clark added.
After seeing some friends go for a ride, the Clarks decided to do the same and meet up at their favorite fishing spot.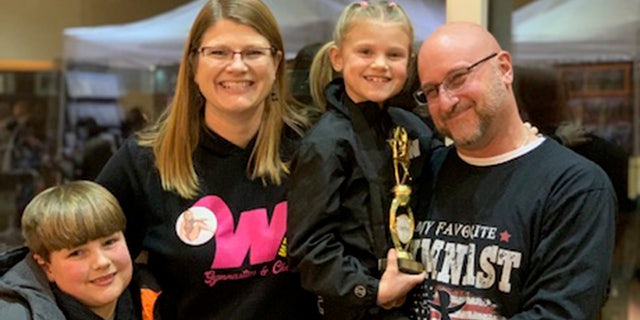 "Ziva was taking their fish off [the line] 'cause that was one of her favorites things to do, and then she'd kiss it and then she'd toss it back in the water," said Crystal Clark.
"She loved everything," she added. 
"She loved every animal, fish or not."
MAINE MOM RAISES THE ALARM AFTER HER BABY DAUGHTER DIES FROM SWALLOWING A WATER BEAD
Xander was very excited to go fishing that day, but the family decided to instead go for one more ride on the golf cart, with the parents in the front and the kids in the back, before settling down to fish.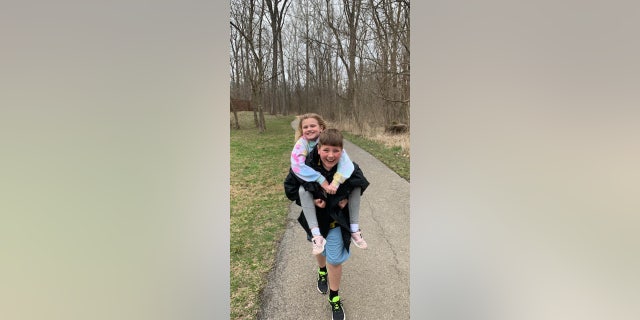 "The trails are always open. People drive their cars to get to their campers, so it's not like it was in a rural area that wasn't used often," Crystal Clark noted.
The family had decided to make their way back when the parents heard a loud noise.
"It was so loud, you didn't know which direction it was coming," Crystal Clark recalled.
FLORIDA DOCTOR ISSUES VIRAL BBQ GRILL BRUSH WARNING ON TIKTOK AFTER CHILD'S VISIT TO HER EMERGENCY ROOM
"We didn't know until it was too late."
A tree had collapsed onto a Ford F-150 and the branches fell on top of the Clarks' golf cart, which then rolled off the roof, hitting their children in the back — less than six inches behind their parents.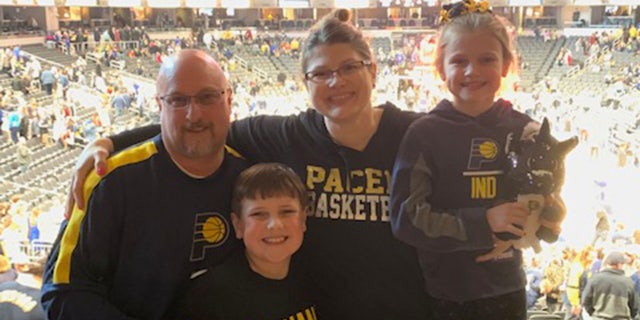 Both children were pronounced dead at the scene, FOX 59 in Indianapolis reported at the time.
After their children's deaths, it took the Clarks about seven weeks to return to their family's beloved campsite. 
Yet while there, Crystal Clark shared a "crazy idea" with her husband that she said she'd been thinking about for a while.
NEW YORK MOM WHOSE BABY STRUGGLED WITH RSV HAS URGENT MESSAGE FOR PARENTS
"What do you think about doing a billboard with the kids on it to try and spread awareness to save another life?" Crystal Clark said she told her husband.
"You worry about your children falling out of a tree. You don't worry about a tree falling on them."
Brian Clark did not think it was "crazy" at all.
Crystal Clark said that in October, she reached out to a company about advertising on a billboard, but she had a difficult time at her first go.
She then took to her own Facebook page to spread awareness about the necessity of checking trees after a storm or windy day.
BABY IN PENNSYLVANIA ON ROAD TO RECOVERY AFTER SWALLOWING TWO WATER BEADS: 'NOT WORTH THE RISK'
"Today is a windy day. Please check your trees. Please be aware, you could save a life," she wrote on Facebook.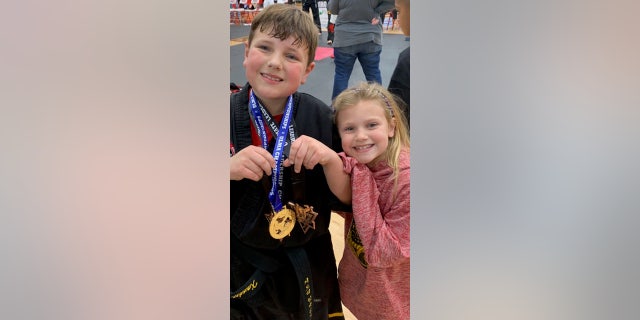 "The next thing I know, I get a contact from Lamar billboards," Crystal Clark said.
The company "heard what happened," she said, "and were very much wanting to help us."
FLORIDA CHILD DIES AFTER BEING LEFT IN A HOT CAR, 11TH IN US THIS YEAR: 'HORRIBLE — AND YET WE EXPECT IT'
On the week of March 6, 2023, Lamar Advertising installed the Clarks' billboard.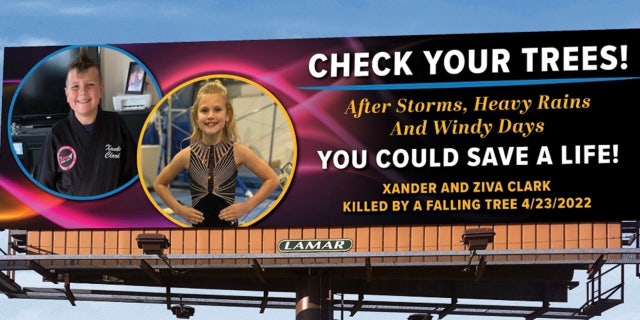 It reads: "Check your trees! After Storms, Heavy Rains and Windy Days. You would save a life! Xander and Ziva Clark — killed by a falling tree 4/23/2022."
"I bawled by eyes out at just helpful they have been," Crystal Clark said of the company.
After the first billboard went up, Lamar put up nine digital billboards across central Indiana, without telling the Clarks and without asking for any additional fee — but simply "out of the kindness of their heart," Crystal Clark said.
POLICE WARN PARENTS ABOUT 'SCHOOL PHOTO' TREND OF OVERSHARING ON SOCIAL MEDIA
The Clarks are now focused on spreading their warning in the hope that "nobody else has to deal with what we are dealing with," Brian Clark told Fox News Digital.
"[The] bottom line is just to get somebody to think and check something before, you know, it happens to them, too."

— Brian Clark
"Crystal says it all the time, 'You worry about your children falling out of a tree. You don't worry about a tree falling on them,'" he said. 
While falling trees may appear to be a "freak accident," they're not as rare as people think, the Clarks said.
Through their outreach, the couple said, they've heard from people who have found themselves in similar situations.
CALIFORNIA MOM KILLED BY FALLING TREE ON HIKE WITH SON'S BOY SCOUT TROOP: REPORT
"It's just something that you don't think about … [The] bottom line is just to get somebody to think and check something before, you know, it happens to them, too," said Brian Clark.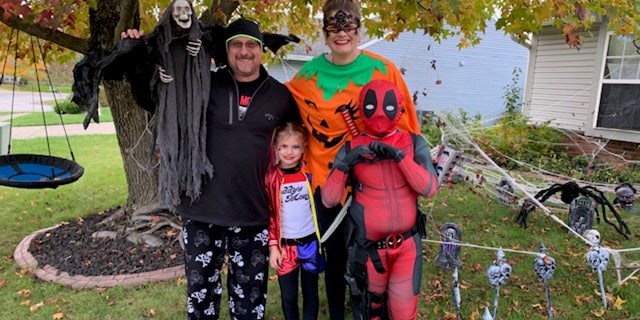 Bert Cregg, a professor in the Department of Horticulture at the Michigan State University College of Agriculture & Natural Resources, wrote in an online article, "Damaged trees and hanging tree limbs are extremely dangerous. Trees that are damaged in storms often have decay or other hidden defects and can drop without warning."
In addition, various types of damage can occur to trees "from violent weather," according to Lindsey Purcell, an urban forestry specialist at Purdue University's Department of Forestry & Natural Resources.
"All parts of the tree should be inspected during a post-storm assessment," Purcell noted in an informational online brochure about trees and storms.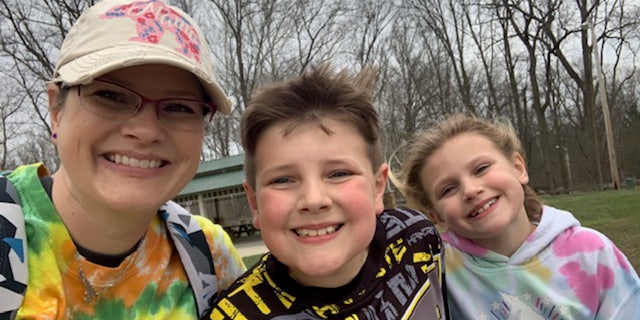 The unimaginable may have happened at Indian Oaks, but that place will always be full of fond memories of the kids, the Clarks noted.
TREE IN ALABAMA FALLS ON HOME AND KILLS 2 KIDS, INJURES 3
"Of the three years that we were out there, that was probably the most our children grew," Brian Clark said. "Being away from computers, and games and TVs … Our kids got that freedom to be able to be outside and do things that not everyone gets to do on a regular basis."
The children both loved the outdoors and were very active, their parents said.
Rain or shine, their son Xander could be found shooting hoops, even if it meant he was "slipping and sliding all over the porch," Brian Clark said.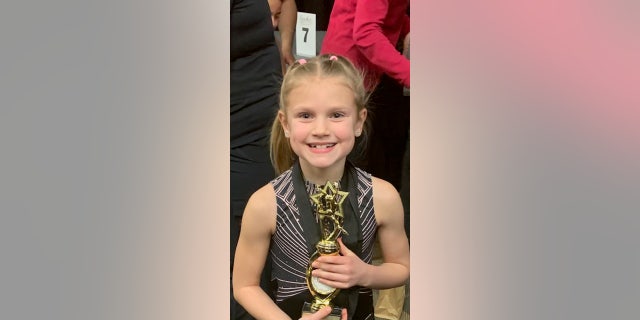 Daughter Ziva was a competitive gymnast with aspirations of going to the Summer Olympics, and if that did not work out she would try and go for the Winter Olympics and be a professional snowboarder, Brian Clark said with a laugh.
MOST US STATES FAILING TO PROTECT SCHOOLS' WATER FROM LEAD CONTAMINANTS
Xander, a third grader, loved science and math and dreamed of being a scientist.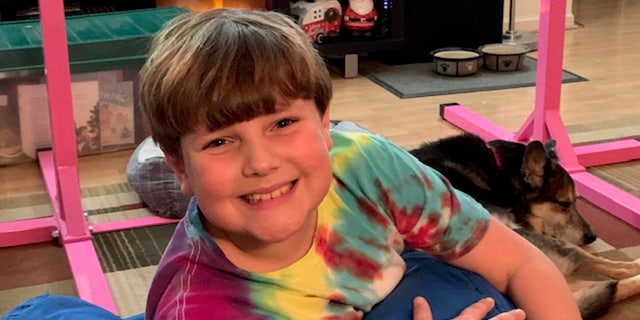 "Xander was always the one asking all the questions. He always loved to learn," Brian Clark said.
Ziva was known as the "firecracker" of the two.
The second-grader enjoyed serving as the "assistant" at school by helping her classmates with projects, or being the first one to volunteer to bring a friend to see the nurse, Crystal Clark said. 
"She would draw out his fun and he would reel her in and teach her things as well."

— Brian Clark about his late children
As brother and sister, the kids were the perfect pair and "were a good balance" of each other, Brian Clark said.
"She would draw out his fun, and he would reel her in and teach her things as well," he added.
Crystal Clark said she has been amazed by the outreach and the responses the family has received to their story.
CLICK HERE TO SIGN UP FOR OUR LIFESTYLE NEWSLETTER
While they'll continue to raise awareness, the parents have found this time of healing to be very emotionally and physically draining, they said.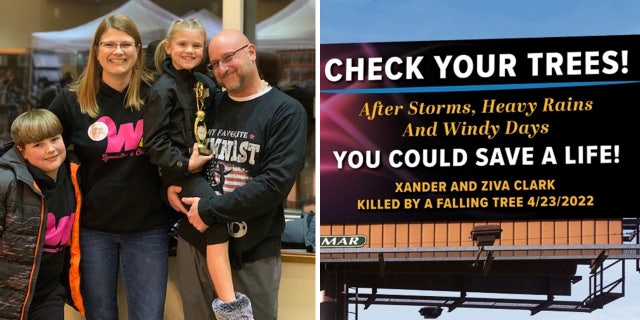 "You think it would be easy because we are talking about our kids, but it's also because we've lost them [that it] hurts," Crystal Clark said. 
"We want to talk about them but the grief of it's just really hard."
CLICK HERE TO GET THE FOX NEWS APP
The Clarks hope the billboards are working and that their message is preventing something like this from happening to anyone else.
"We really could have just saved a life by putting this out there," said Crystal Clark.
Source: https://www.foxnews.com/lifestyle/after-their-two-kids-died-falling-tree-accident-parents-rent-billboard-save-another-life
Black conservative father and faith leader homeschools 6 kids to 'get God in': 'What could be more important?'
The Bible says the fear of the Lord, meaning a reverence for and an awe of God, is the beginning of knowledge and understanding.  
So Abraham Hamilton III of the American Family Association, headquartered in Tupelo, Mississippi, says that begs a vital question about the public school system.
He asks, "What kind of system of instruction can you have, calling it education, but intentionally and systematically denies the knowledge of God?"
APP CRASH DURING LENT LEADS HALLOW CEO TO HEAR GOD SAY, 'GIVE UP AND LET ME HANDLE IT'
Hamilton is general counsel and public policy analyst for the American Family Association. He's an African-American conservative — which makes him a huge target for liberals.  
He's a husband and father of six, all of whom he homeschools, because in researching the history and intent of the public school system, he discovered what should scare any parent who's trying to mold and shape their child spiritually and intellectually.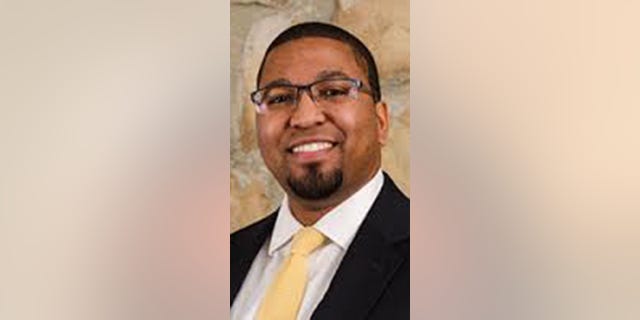 Says Hamilton, "The thing that led us to start homeschooling was first my wife and I began delving into a more solidified biblical worldview — and we began to learn a bit about the history of the modern public education system."
It was a history that looked at the intent of such lauded educators as Horace Mann and John Dewey, who crusaded for a public school system to bring education to the masses to strengthen the nation. 
This has been a centuries-long effort to transform the United States of America, said Hamilton.   
But Hamilton said there was a more fundamental intention lurking behind the "good of the nation."    
On a recent episode of "Lighthouse Faith" podcast, Hamilton talked about how education by its very nature is a form of discipleship. And that the public school system was designed to disciple young minds into the faith of secular humanism. It's a man-centered religion. 
'CHRISTIAN NATIONALISM' OBSESSION BY SOME ON THE LEFT AIMS TO MARGINALIZE PRO-LIFE CHRISTIANS: RADIO HOST
Secular humanism refers to a philosophy that "replaces a worship of the transcendent or supernatural deity with the deification of man and humankind," according to an article in the Loyola Law Journal.
So secular humanism is the very definition of what the Bible calls sin — man putting himself in the place of God, believing that humanity is the measure of all things rather than God.
Hamilton said this has been a centuries-long effort to transform the United States.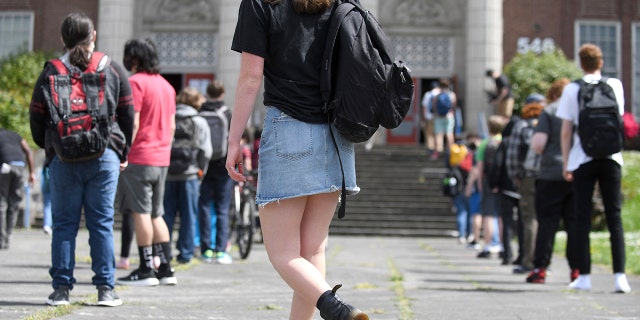 "We did not just arrive where we are accidentally," he said. "It has been the product of an intentional plan using the school system, by and large as a primary mechanism to accomplish it."
The book by Fox News' Pete Hegseth, "Battle for the American Mind," wholeheartedly affirms Hamilton's accusations. 
The book is an exegesis of how secular, Enlightenment-based and Marxist forces took hold of and promoted the idea of public schools for the purpose of controlling the country.  
Writes Hegseth, "American progressives knew that social control was far more powerful than economic control. As such, they set out to gain direct national control of the 'commanding heights' of American schools. A project set in motion more than 100 ago is today leveraged through 16,000 hours of government instruction."
HISPANIC FAITH COMMUNITY IN AMERICA: POLLS AND NUMBERS DON'T TELL THE WHOLE STORY
So it's no sudden occurrence that parents are seeing their kids subject to indoctrination of liberal group think on gender ideology, the environment and critical race theory. 
The COVID-19 shutdown that forced millions of children to receive class instruction via Zoom also let parents see and hear what their children were being taught. The backlash resulted in parents showing up at school board meetings in protest.
Public school students are denied the knowledge that "the reason why Isaac Newton experimented was because of what he read in the Bible." 
But it's not just indoctrination that worries Hamilton. If the Bible is true, that knowing God is the beginning of all knowledge, then millions of children sitting in public school classrooms for six to eight hours a day, five days a week, are not getting the full breadth of education.
For example, regarding the great scientist Isaac Newton, the 17th century physicist, astronomer and mathematician whose laws of universal gravitation transformed the scientific landscape and our understanding of the motion of the planets, Hamilton says, "What most children don't realize is that Isaac Newton was a passionate Christian. He could be rightly described as a theologian who dabbled in science."
He says that what public school students are denied is the knowledge that "the reason why Isaac Newton experimented was because of what he read in the Bible."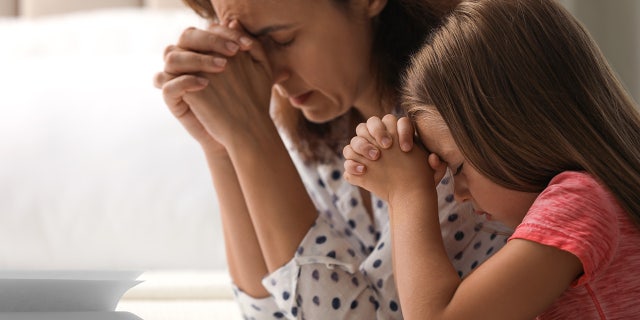 So they are denied the ability to connect the dots of what makes this world the way it is.
Newton and other scientists of his ilk like Copernicus were inspired by Scriptures such as Psalm 19, which says, "The heavens declare the glory of God, the skies proclaim the work of his hands. Day after day they pour forth speech; night after night they reveal knowledge."  
Says Hamilton, "Mathematics is an opportunity to peer into the mind of God. The discipline of mathematics only exists because we have a creator who is immutable. He doesn't change, and he has established a fixed universe that creates an environment for us to be able to have the disciplines of science, the discipline of mathematics."
DISNEY 'ALTERNATIVE' PROVIDES WHOLESOME FAMILY AND FAITH ENTERTAINMENT THAT'S MISSING IN TODAY'S CULTURE
But why not try to fix the public school system, like those parents showing up for board meetings and running for the school board themselves?
Hamilton applauds their efforts. 
But while he says we do have "godly teachers, wonderful teachers, wonderful administrators, wonderful principals, the system itself has been calcified in opposition to God" to the point where you have to figure out a way to get God in.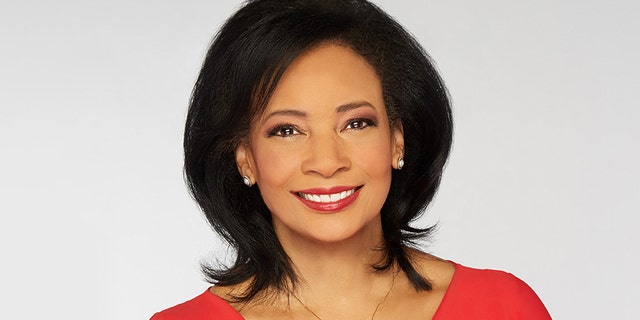 In other words, the system is geared to exclude God.
The recent court battles are evidence. 
A high school coach is fired for praying on the football field and a substitute teacher is fired for opposing a same-sex themed book; a school board in Maine rejects a church's application to hold worship services at a high school because of the church's beliefs on abortion and gay marriage; and a Utah School district removes the King James Bible from its elementary and middle school shelves because a parent complained it contained "vulgarity and violence."
CLICK HERE TO GET THE FOX NEWS APP
For Hamilton, the bottom line is that he cannot entrust the intellectual development of his children to a system whose aim is to disconnect God from knowledge. 
CLICK HERE TO SIGN UP FOR OUR LIFESTYLE NEWSLETTER
Says Hamilton, "We are endeavoring to disciple our children in a holistic sense and doing so from our home as a basis for it for that endeavor. What could be more important than that when it comes to our children?"
Ohio firefighters find 118-year-old time capsule buried in fire station: Here's what was inside
A team of firefighters has uncovered treasure hidden in their fire department that's nearly 12 decades old.
Captain Ryan Redmon and a group of six firefighters from the City of Marion Ohio Fire Department were on a mission to retrieve an old department cornerstone from a retired fire station that was about to be demolished, but they ended up finding something truly unexpected.
The Marion Fire Department (MFD) has recently been researching the history of their department, going back to 1848, by digging up some information — both figuratively and literally, Captain Redmon told Fox News Digital.
ALABAMA MUSEUM OF LOST LUGGAGE DISPLAYS UNPACKED 'TREASURES,' FROM OLD ARTIFACTS TO AUTOGRAPHED MEMORABILIA
On May 25, Redmon and the firefighters went down to the old Marion Fire Department Station No. 2, which was built in 1905, to excavate their department's cornerstone for preservation purposes before the building was scheduled to be torn down.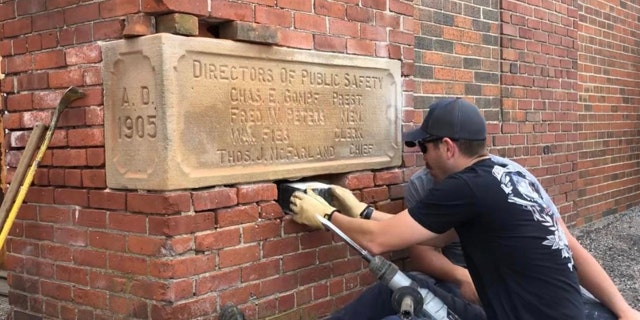 After spending nearly 30 minutes on the excavation, Redmon and his men quickly realized the cornerstone was deeper into the building than anticipated, so they called in professionals to complete the removal.
As Redmon and his team were about to leave, they pulled out one last brick and saw a copper box fall out of the sandstone, Redmon shared.
Redmon and the other firefighters on the scene took it back to the station excited to show everyone their new discovery.
ANCIENT ROMAN 'REFRIGERATOR' DISCOVERED IN MILITARY BARRACK WITH PRESERVED BONES: 'SHROUDED IN MYSTERY'
"Obviously, everybody wanted us to open it right away, and we wanted to, trust me. It was killing us to see what was in there," Redmon commented.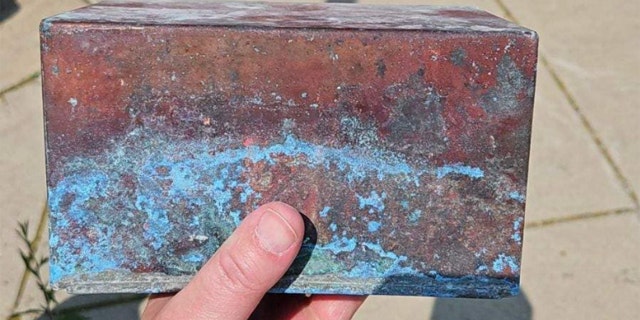 The MFD has been working on the written history of their department, but nothing in their prior research led them to believe there would be a time capsule hidden in the 1905 fire station.
"We've done so much history work around the station and I feel like we've got a pretty good grasp on our past and where we've been, and [to] discover something like [this], there's no written record of it," Redmon stated.
"We scoured newspapers, we scoured old records [and] there was never any mention of a time capsule in there, so it was very exciting," he added.
SUNKEN JEWELS, BURIED TREASURE UNCOVERED IN THE BAHAMAS FROM ICONIC 17TH CENTURY SPANISH SHIPWRECK
The time capsule was placed near the cornerstone of the old MFD station on July 20, 1905, according to a letter found in the capsule written by the fire chief at the time, Redmon added.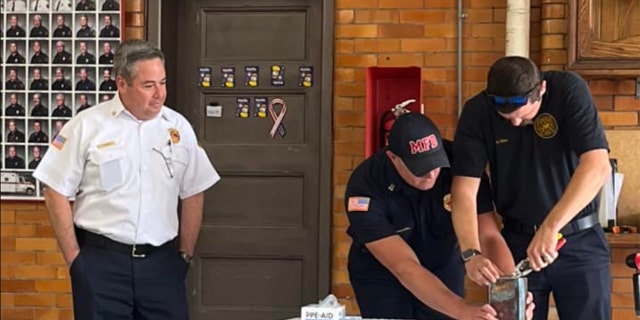 "Firemen aren't exactly known for being gentle, delicate creatures with things," Redmon joked. "So we took it to the historical society in town."
The copper box had been soldered shut on the edge and wasn't easy to pry open, according to Redmon.
On May 31, the MFD invited the residents of Marion to be a part of a public opening of the time capsule.
BURIED TREASURE FOUND IN TEXAS SCHOOL: PURSE FROM 1950S REVEALS WOMAN'S LIFE, OPENS 'WINDOW INTO PAST'
Inside the 118-year-old copper box were dozens of well-preserved memorabilia referencing the department including: nine MFD badges from the "turn of the century," an invitation to the 1878 "Northwestern Ohio Volunteer Fireman's Association Fireman's Games" (which is still held today), four newspapers from July 1905 and so much more, according to the City of Marion Ohio Fire Department Facebook page.
Redmon took note of the differences between the "turn of the century era" badges that had been found in the time capsule, detailing the difference in style and size.
"There has been talk about trying to back to that style now that we know that's our history and that's kind of where we came from. In the future, maybe we can go back to that," Redmon commented.
One of Redmon's favorite discoveries in the box was the letter from Chief McFarland, the department's fire chief for almost 40 years, he added.
KANSAS FINDS 71-YEAR-OLD TIME CAPSULE INSIDE COURTHOUSE: HERE'S WHAT'S INSIDE
"He has kind of got his touch on everything. To have an actual letter from him was very [exciting]."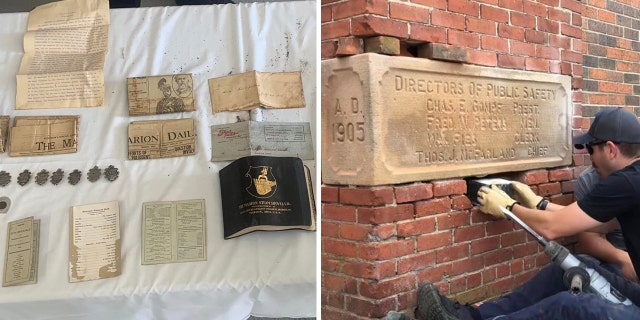 Redmon gave a lot of credit to Andrew Niles, a firefighter on his team, who has been heading up the department's historical research and was the one to open the time capsule.
One of the biggest takeaways for Redmon is knowing that he now has a tangible place in the history of the MFD.
CLICK HERE TO SIGN UP FOR OUR LIFESTYLE NEWSLETTER
"I was becoming a part of history because I was involved in this opening and this finding," he shared.
The MFD is planning on taking an item from the 1905 time capsule, most likely one of the badges, and placing it in a new time capsule that will be buried in the construction of the new fire station, Redmon added.
CLICK HERE TO GET THE FOX NEWS APP
The hope is that another 118 years will pass by before the new capsule is opened and someone will be able to discover a 236-year-old badge, paying homage to the history and legacy of the Marion Fire Department, Redmon said.
On this day in history, June 7, 1942, Battle of Midway ends in decisive US victory
On this day in history, June 7, 1942, the Battle of Midway — regarded as one of the most decisive U.S. victories in its war against Japan — came to an end.  
The Battle of Midway was an Allied naval victory and a major turning point in World War II. 
The battle was fought between Japanese and American carrier forces near the Midway Atoll, a territory of the United States in the central Pacific, from June 4-7, 1942.
On June 4, 1942, the Battle of Midway began. 
ON THIS DAY IN HISTORY, JUNE 6, 1944, US AND ALLIES INVADE NORMANDY IN GREATEST MILITARY INVASION
Midway Island is a fairly isolated atoll, so named because it is midway between North America and Asia in the North Pacific Ocean, according to National Geographic.
Midway's importance grew for commercial and military planners, says the National Oceanic and Atmospheric Administration (NOAA).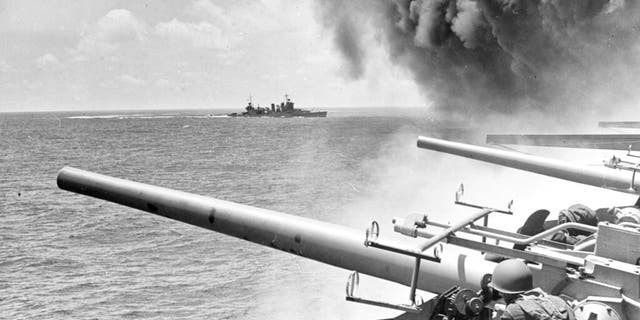 In the 1930s, Midway became a stopover for Pan American Airways' "flying clippers" — seaplanes crossing the ocean on their five-day transpacific passage, the same source indicates.
Midway was an incredibly strategic location, multiple sources say. 
"The Imperial Japanese Navy planned to use it to secure their sphere of influence in the Pacific theater of the war," according to National Geographic. 
D-DAY 79 YEARS LATER: HOW FDR'S POWERFUL PRAYER UNITED AMERICANS
"The Japanese had not lost a naval battle in more than 50 years, and had nearly destroyed the American fleet just six months earlier in a surprise attack on Pearl Harbor, Hawaii." 
The American success at Midway was a major victory over the Imperial Japanese Navy. 
Pearl Harbor is about 1,300 miles east of Midway, says the same source.
In preparation, American military and intelligence forces worked together to defeat the Japanese.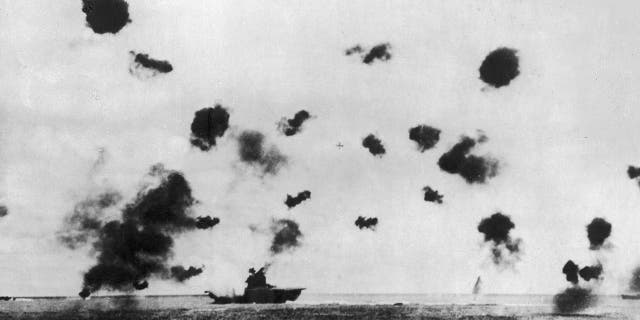 Code breakers were able to decipher Japanese naval code, allowing American leaders to anticipate Japanese maneuvers, notes National Geographic. 
Because of this, the U.S. Navy was then able to launch a surprise attack on the larger Japanese fleet in the area and the Battle of Midway turned the tide of the war, says the same source. 
WORLD WAR II'S D-DAY: PHOTOS REVEAL WORLD'S LARGEST AMPHIBIOUS INVASION
The American success at Midway was a major victory over the Imperial Japanese Navy as all four Japanese carriers — Akagi, Hiryu, Kaga and Soryu — had participated in the attack on Pearl Harbor, says the National WWII Museum.
The Battle of Midway is often referred to as the turning point of the war in the Pacific.
"Sinking those Japanese carriers represented a resounding defeat over the enemy fleet which had wrought such destruction only six months before," the same source says.
CLICK HERE TO SIGN UP FOR OUR LIFESTYLE NEWSLETTER
The Imperial Japanese Navy would not be capable of overcoming the loss of four carriers and over 100 trained pilots — and with the loss at Midway, the Japanese offensive in the Pacific was overturned and the United States began offensive action in the Pacific, says the National WWII Museum.
The Battle of Midway is widely considered the most decisive U.S. victory of that period.
It is often referred to as the turning point of the war in the Pacific.
CLICK HERE TO GET THE FOX NEWS APP
Midway Atoll has since been designated as a National Memorial to the Battle of Midway, says the National Oceanic and Atmospheric Administration.